This is a preview feature written ahead of WTCS Cagliari. We said pre-race that Georgia Taylor-Brown and Alex Yee would start as race favourite, and they duly delivered.
You can read about how the events played out in our race reports: Elite Women | Elite Men – where Jonny Brownlee also showed that he's not 'past it' yet!
Believe it or not, it's not just the IRONMAN World Championship taking place this week in Elite triathlon.
Having had something of a mid-season break since the last race in Hamburg, WTCS racing returns on Saturday for the first of three races to decide the 2022 World Triathlon champions at World Triathlon Championship Series Cagliari in Sardinia, Italy.
A new addition the WTCS circuit, Cagliari is no stranger to Elite triathlon, having hosted several Triathlon World Cup races prior to the global pandemic.
Start time and how to follow live
An Olympic distance race, the two-lap sea swim takes place at Poetto, Cagliari's main beach.
The 38km bike course is 'entirely flat' according to the athlete guide, and athletes will no doubt be grateful that somebody will be counting the 10 laps for them on a lap which still manages to squeeze in around 14 corners.
The run – pan flat again – comprises four laps of 2.5km.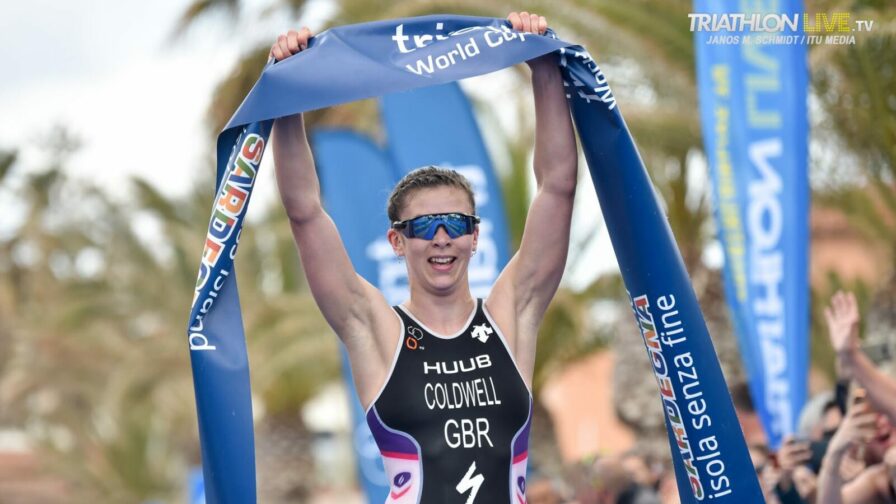 You will be able to watch all of the action live via TriathlonLive.tv or, if you have access, via the BBC Red Button, BBC iPlayer, BBC Sport website & app.
Elite race start times (local) are;
Saturday October 08: Elite Women – 1030 (0930 UK, 0430 EST)
Saturday October 08: Elite Men – 1445 (1345 UK, 0845 EST)
Who's NOT racing?
The big names not racing are Flora Duffy (BER) and Hayden Wilde (NZL). Currently sitting second and first respectively in the rankings, their absence opens the door a little for others.
In the case of Flora, hands up, I got that prediction wrong – I was convinced she would be racing in Italy. What does / could that mean?
Series leader Georgia Taylor-Brown can only improve her standings by winning, as her four scoring results to date are 1st / 1st / 2nd / 2nd. A win would see her improve to 3925, only 75 short of the maximum possible ahead of the Championship Finals in Abu Dhabi.
IF she was to do that, the maximum points that Flora can start in Abu Dhabi with (assuming she wins at home in Bermuda), is 3856. That would leave a points difference of 69.
If GTB wins in Cagliari and Flora was second in Bermuda (but ahead of GTB), their points totals would be 3925 vs. 3781. That points difference (144) is greater than the difference between first and second in Abu Dhabi. Thus, even a win in Abu Dhabi under that scenario would leave the world title outside of her control.
All of that is a long way of saying that Flora is fully confident that, whatever happens this weekend, she will win at home in Bermuda. At which stage you can ignore all points talk and enjoy a head-to-head at Yas Marina, Abu Dhabi, to determine the 2022 World Triathlon champion. Wouldn't that be great?!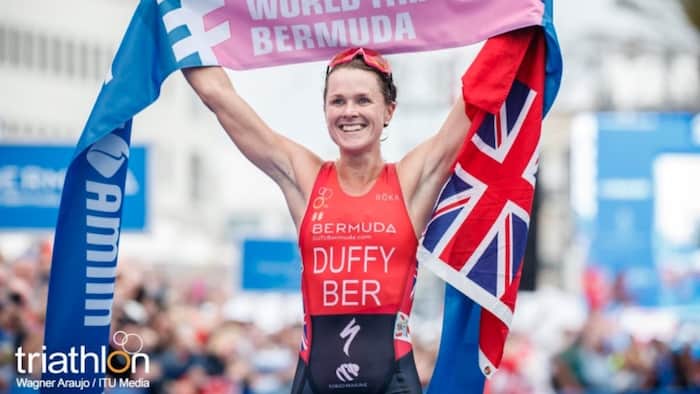 With 1st / 1st / 2nd / 2nd to his name this year, Hayden Wilde is in a strong position. He'll surely see his biggest competitor for the overall title as Alex Yee, but Yee is under a bit of pressure as with only two results on the board – both wins – he needs to perform well in both Cagliari and Bermuda.
Whatever happens in Italy this weekend – even if currently ranked #2 Leo Bergere wins – Wilde will still retain top spot.
Elite Women
A winner in Toulouse after not being at full strength earlier in the week, the smart money would be on race #1 Georgia Taylor-Brown matching her start number and taking another WTCS win this weekend, especially if any lingering illness has departed. The pan flat course won't necessarily be her favourite, but with it being full Olympic distance too, she'll be tough to beat.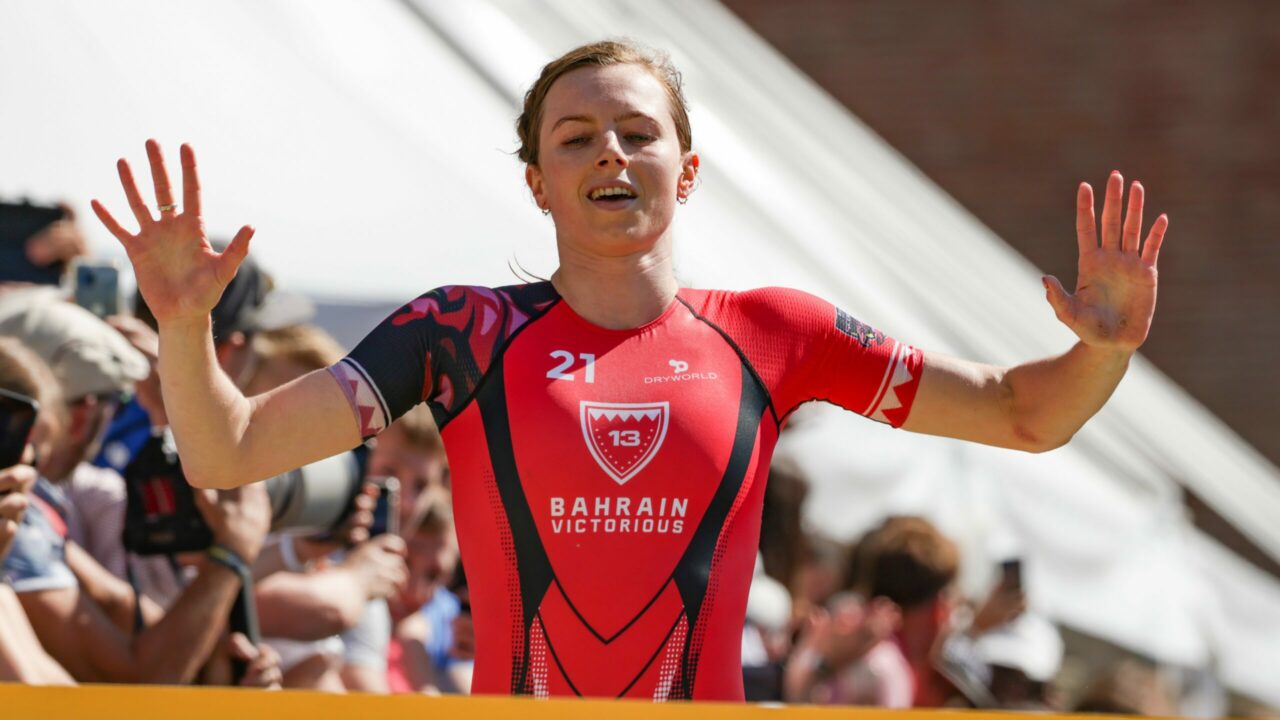 The British strength continues with Sophie Coldwell (winner in Cagliari over half the distance, three years ago) and Beth Potter, who has broken through to WTCS podiums this year in Montreal and Hamburg. The only thing potentially playing against them is that they have been focussed on the super-sprint formats of Super League for the past month.
If we are referencing Super League, then the incredibly consistent performances of Taylor Spivey have to make her a strong contender, too.
It's interesting to see the name of Taylor Knibb (USA) returning to a WTCS race for the first time since Yokohama in May. She swam and biked superbly at the PTO US Open in Dallas, before fading in the very late stages of the 18km run there. The run speed of GTB, Beaugrand and Potter will likely be a bigger challenge than the conditions this week.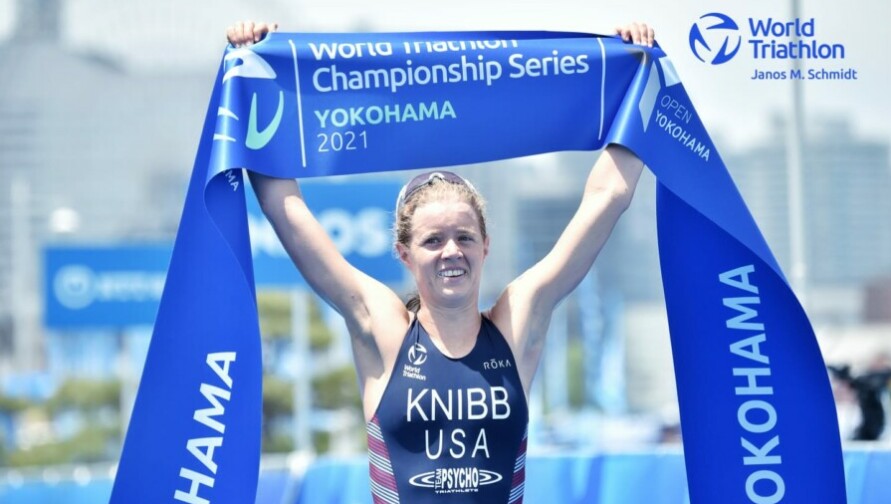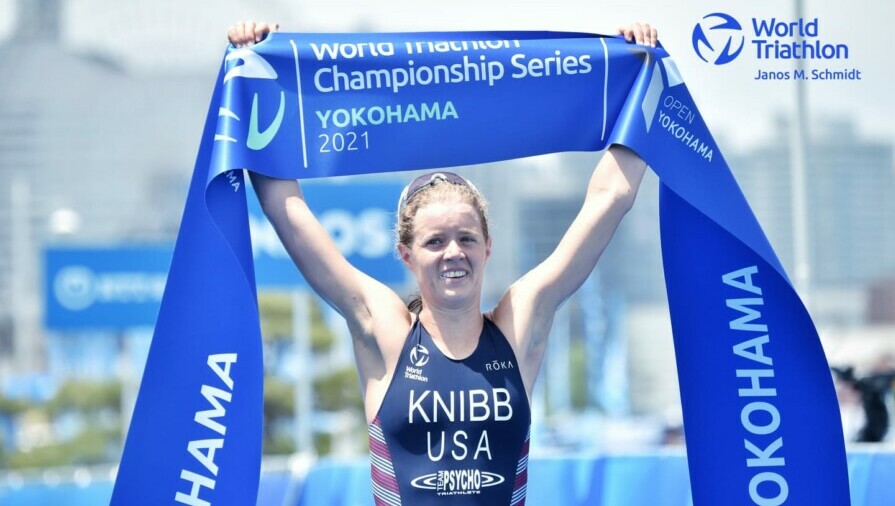 To date, Cassandre Beaugrand hasn't delivered the kind of performances over the Standard distance that we've consistently seen over the shorter formats. Along with the up-and-coming Emma Lombardi, can they contend for podium honours on Saturday?
Click here for full start list.
Elite Men
Cagliari in 2017 was the scene of a race which could well have ended his career, but having returned a year later, I think the calm Alex Yee will have nothing but performance on his mind this Saturday. He elected not to defend his Super League Championship Series title in order to focus on the WTCS, and on a course like this – without Wilde or Blummenfelt – if he's with the leaders at T2, it's difficult to think he'll be beaten.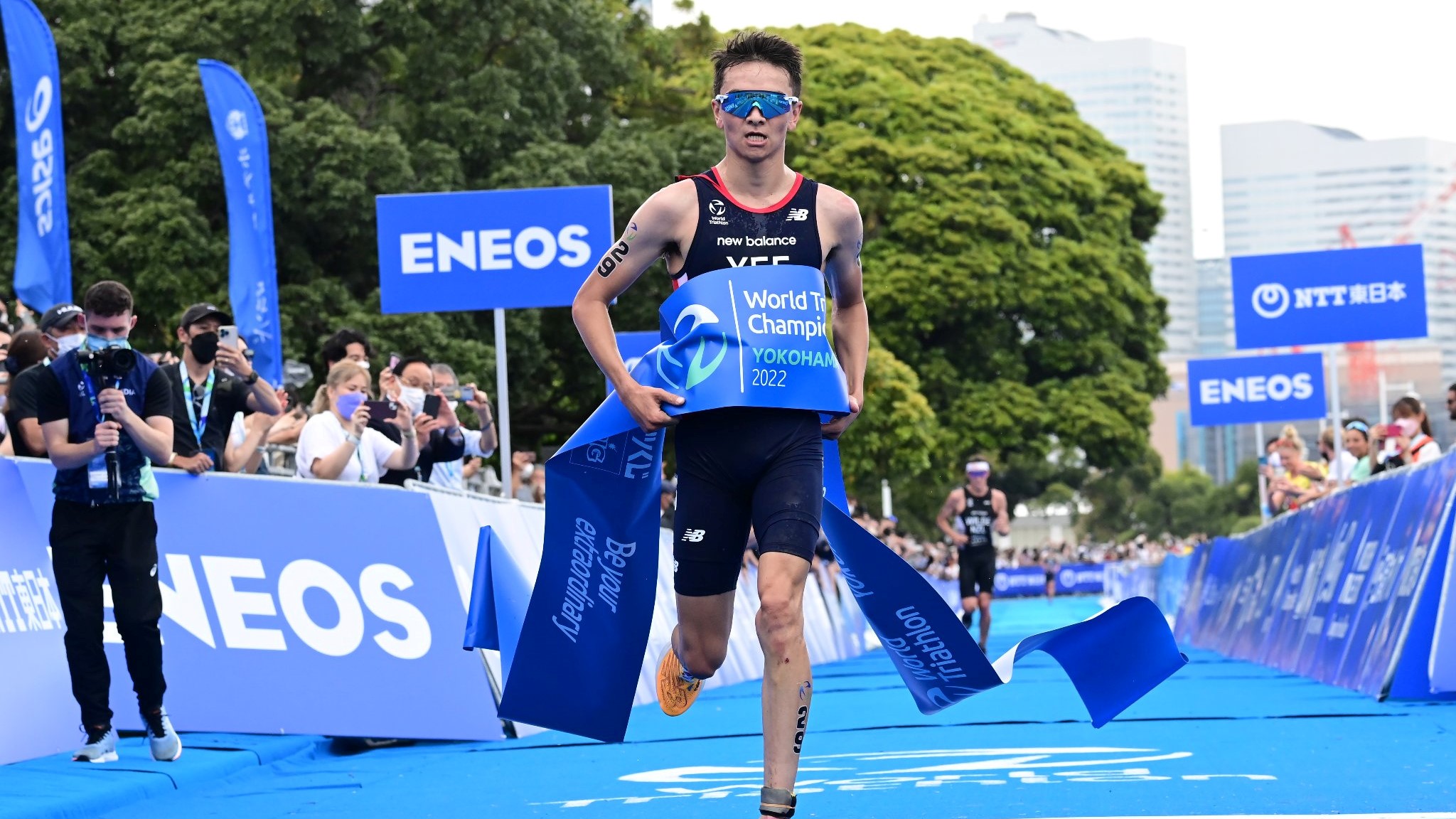 If it does come down to a runners race then Jelle Geens (BEL) has to be in the mix, along with the podium sweeping French trio from the Munich European Championships, Leo Bergere, Pierre Le Corre and Dorian Coninx.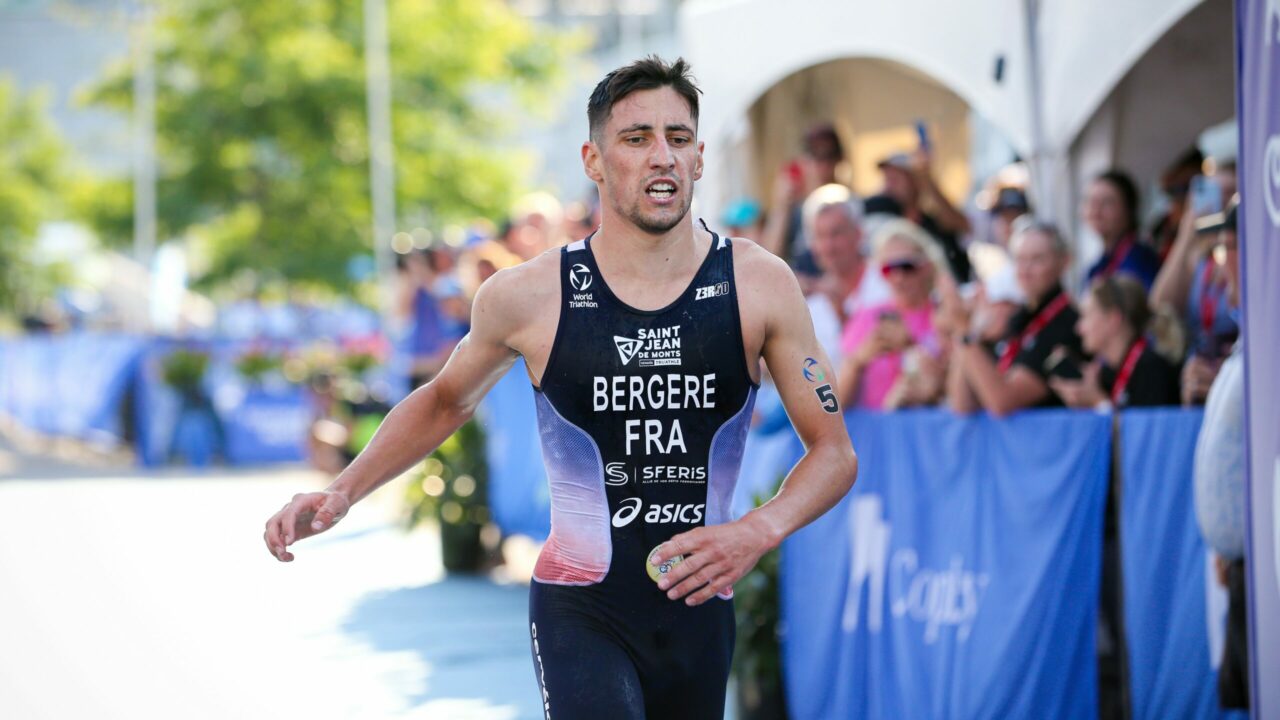 To those names, I would add Jonny Brownlee and Matt Hauser. Brownlee has already won in Sardinia this year (and last year…) and while that course couldn't be any more different, he's clearly at home in Italy. Jonny is not concerned about the WTCS points chase either, especially after an interrupted season, and will be racing for fun.
While Brownlee almost started a swim with his bike helmet at SLT Toulouse, more misfortune for Hauser in France doesn't hide the fact that the Commonwealth Games bronze medallist has clearly stepped up a level this year. He was fourth on the flat course of Yokohama this year too, so the format shouldn't worry him either.
Maurice Lacroix World Triathlon Rankings
The remaining races in the series are Cagliari, Bermuda and the Championship Finals in Abu Dhabi.
The final rankings are decided on the basis of, 'best four WTCS results, plus the Championship Final'. Regular WTCS events earn 1000 points for the win, with the Finals given extra weight at 1250 points. In both cases, points then reduce by 7.5% per position.
Here are the current top-10's ahead of Saturday's racing in Italy.
Elite Women
1. Georgia Taylor-Brown – 3850
2. Flora Duffy – 3482
3. Beth Potter – 3139
4. Cassandre Beaugrand – 3002
5. Laura Lindemann – 2986
6. Taylor Spivey – 2838
7. Annabel Knoll – 2341
8. Sophie Coldwell – 2338 (3 races – 3rd, 3rd, 7th)
9. Summer Rappaport – 2017
10. Sian Rainsley
Elite Men
1. Hayden Wilde – 3850
2. Leo Bergere – 3493
3. Jelle Geens – 3102
4. Pierre Le Corre – 2726
5. Vasco Vilaca – 2669
6. Vincent Luis – 2557
7. Antonio Serrat Seoane – 2459
8. Lasse Nygaard Priester – 2015
9. Jawad Abdelmoula – 2005
10. Alex Yee – 2000 (2 races – both wins)
(All athletes, other than Sophie Colwell and Alex Yee listed above currently have four scoring results reflected within their current ranking points.)
Recent Cagliari Winners
2019: Alistair Brownlee (GBR) / Sophie Coldwell (GBR)
2018: Delian Stateff (ITA) / Lisa Perterer (AUT)
2017: Adrien Briffod (SUI) / Jolanda Annen (SUI)
2016: Kristian Blummenfelt (NOR) / India Lee (GBR)
NOTE: All previous Cagliari races were over the Sprint distance, and were Triathlon World Cup events. The 2022 race will be the first time it has hosted a top tier (WTCS) event, and will also be over the Standard distance.
Prize Money: What's on the line?
As with each round of the World Triathlon Championship Series (Championship Finals aside), there is a prize purse of $150,000 to be raced for. This is paid 20-deep, with the winners collecting $18,000.
1. $18,000
2. $12,000
3. $8,000
4. $6,000
5. $4,900
6. $4,100
7. $3,400
8. $2,800
9. $2,300
10. $1,900
11. $1,600
12. $1,400
13. $1,300
14. $1,200
15. $1,100
16 to 20. $1,000 each