Round Three of the 2017 ITU World Triathlon Series: Yokohama
Best get your alarms set early (or, perhaps, just don't go to bed…), if you are in the UK and want to follow the ITU World Triathlon Series Yokohama this weekend. The race takes place early on Saturday – full timings and BBC schedules at the bottom of this article.
What can we expect, and who are the favourites?
Former Scottish Triathlon Lead Performance Centre coach Blair Cartmell is back to cast his experienced eye on what we should look out for early on Saturday morning – and put his predictive powers to the test.
---
ITU World Triathlon Yokohama – 13th May 2017
Blair Cartmell previews and predicts…
Round three of the WTS series and the race season is really starting to kick off. This weekend sees some big names make their 2017 race debut. On the women's side, World Champion Flora Duffy kicks off her season campaign as does Olympic bronze medallist Vicky Holland. On the men's side, all eyes will be on the return of Jonny Brownlee. This is the location where he saw his incredible run of ITU podiums come to an end in 2014. What can he do here on Saturday?
The Course
An Olympic Distance race on a flat and technical course that is harder than it looks. Rain is forecast for Saturday with temperatures around 20 degrees and high humidity. The course is very spectator friendly and there is always good support for the athletes.
Swim – Usually a wetsuit swim with temperatures around 19 degrees. Pontoon start into a two lap swim in the harbour. It can be quite a choppy swim.
Bike – Flat and technical course. Nine laps with around 18 corners per lap. This course can certainly favour a breakaway group who can negotiate the corners faster. If it does rain then this will make it more challenging.
Run – A flat and fast four lap run course.
Women's Preview
55 women will take to the start line and the question is can anyone stop the run of Andrea Hewitt? Winner of the first two WTS races this season (Abu Dhabi and Gold Coast), she will certainly have the confidence to make it three in a row. With her current run form I believe she has a great chance if it comes down to a running race. There are some women who will make that task difficult. Non Stanford is coming off a win at last weekends World Cup in Chengdu, whilst we see the return of World Champion Flora Duffy and Olympic medallist Vicky Holland.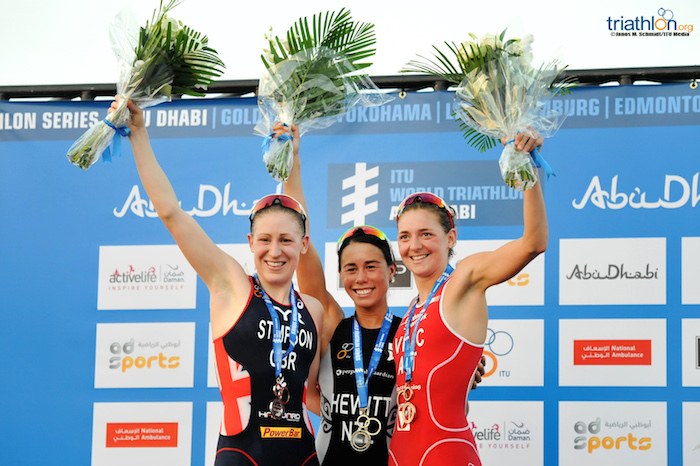 Ashleigh Gentle is also coming here with great form after her podium in the Gold Coast last month.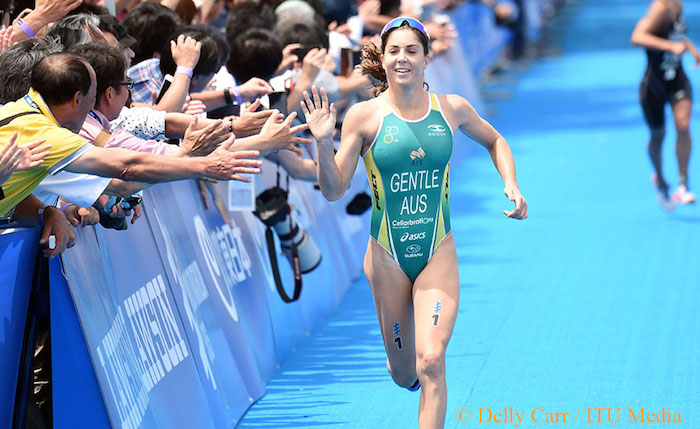 What will make this race interesting is how Lucy Hall and Jess Learmouth race. I would really like to see them commit and attack the race. This would certainly suit Flora Duffy and they could even be joined by Sophie Coldwell. If this happens don't be surprised to see a podium for either Lucy or Jess.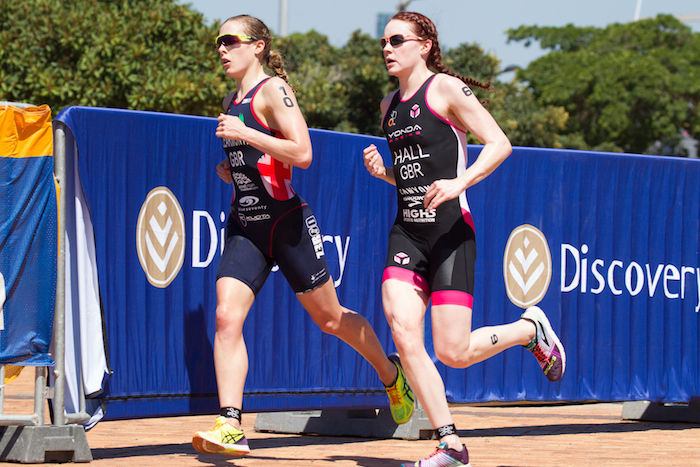 Other athletes to watch out for are home favourites Ai Ueda and Juri Ide who always perform well here in Yokohama and can Sara Vilic back her performance from Abu Dhabi? The Americans come with a strong squad and I am sure we will see some consistent performances from them too.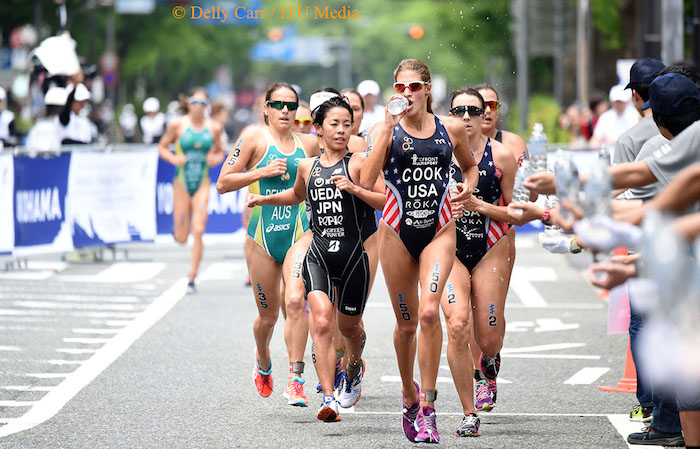 Women's Podium prediction
Andrea Hewitt
Non Stanford
Ashleigh Gentle
Men's Preview
60 men will take to the start line. Can a small breakaway group stay away? There is certainly the firepower to make it happen and I feel Jonny Brownlee will want that scenario to unfold. We have seen in the past if Mario Mola is forced to chase hard he does not run so well. However, history is against them. The last three years have seen one large group on the bike. Saying that, I am going to stick my neck out that a break of around 8-10 athletes will form this year.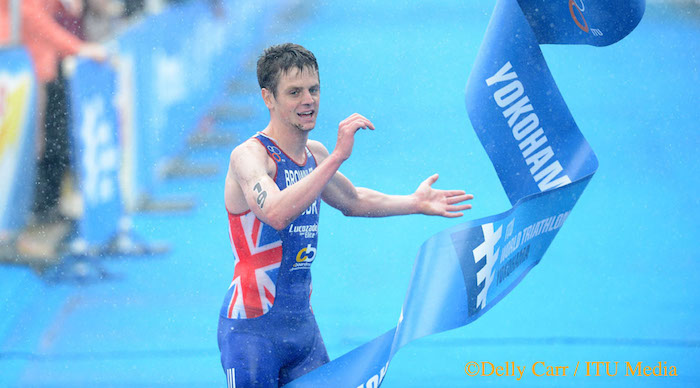 I believe Javier Gomez will be hard to beat. He knows how to win on this course and looks to be in great form. I will be interested to see how his training partner over the past month, Ryan Sissons will race. Can he step up after a couple promising results this year? We have already seen how impressive Jacob Birtwhistle has been this season. He likes this race and I believe if it comes down to a run race he will be in the mix for another top five performance.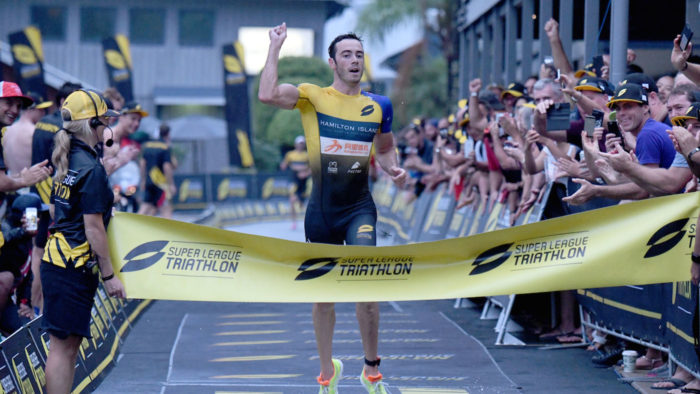 After his sensational second place in Abu Dhabi, I am excited to see how Tom Bishop backs that result up with his performance on Saturday. He now knows what it takes to make the podium and I believe we will see another great performance rather than just a one race wonder. Other athletes to watch will be Fernando Alarza coming off his podium at the Gold Coast and can Kristian Blummenfelt repeat his 2016 Yokohama heroics where he finished third?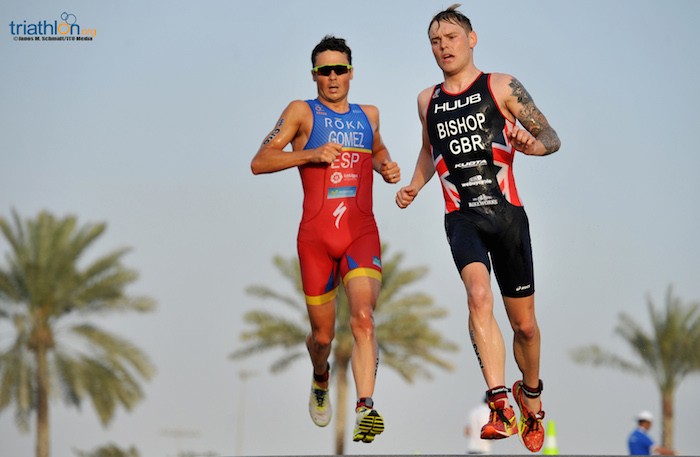 Other British athletes racing are Adam Bowden, a regular top 10 performer at this race (CLICK HERE FOR MORE), and Gordon Benson, a race where he secured his Olympic selection in 2016.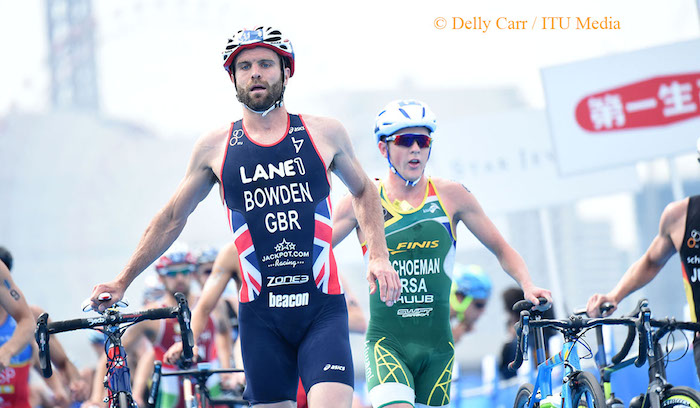 Men's Podium prediction
Javier Gomez
Jonny Brownlee
Fernando Alarza