Team Jenkins (Jinx Sport) Monthly Column – August 2020
I get knocked down, but I get up again…
ITU Triathlon World Champion in 2008 and 2011, Helen Jenkins has also represented Great Britain at the last three Olympic Games.
Since then, she's had a child (Mali), had to go through major spinal fusion surgery (2018), and in 2019 she and her husband, coach and Olympian himself, Marc Jenkins, welcomed their second child (Max) into the world. Family life, time to move on, racing days over and time to reflect back on a great career? Absolutely not! Helen returned to racing in February at IRONMAN 70.3 Dubai.
Each Month, Helen and Marc will give us their separate and individual takes on the past month, as they strive for their next success in the sport they love.
Here's their latest update, which covers the month of August 2020, which includes cracked ribs and the need for more back surgery. This time however, the surgery is 'good' news.
You can find previous updates here:
Aug 2019 | Sept 2019 | Oct 2019 | Nov 2019) | Dec 2019 | Jan 2020 | Feb 2020 | Mar 2020 | Apr 2020 | May 2020 | June 2020 | July 2020
---
Helen Jenkins
How would I describe August? Ups and downs.

I started off with a few great weeks of training and then injured my ribs, which kind of stopped me in my tracks. Marc and I went for a sea swim and I dived in the shallow water and landed on a rock… always check what is around you before diving!
I really couldn't train much for a few weeks. I also got a cold, so every time I sneezed my ribs ached.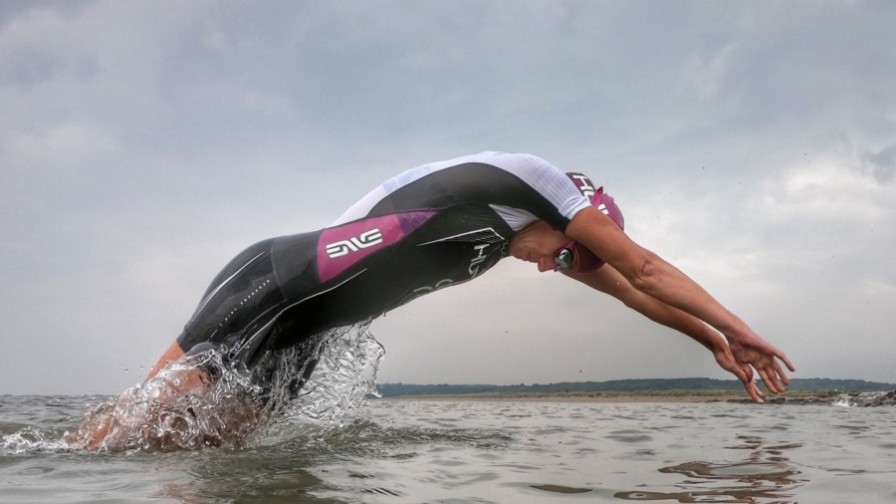 I really had to reflect on where I was and what my next goal is. The last few months I have been driving hard in training, in the hope of a race. It's been exciting to see some races happening recently, but there are so many things to take into account; the travel, the quarantines…. it's not just me I have to think about. How does it impact on my family if I am away and the country then gets quarantined? Is it worth the risk?
The few weeks off training with the sore ribs have actually been really enjoyable, I think I needed some down time. Since having Max in May 2019, I have been training non-stop, the only time off has been sickness or injury. Through lockdown I have been trying to keep going and maintain a normal training plan around the kids, so it was almost a relief to just focus on them for two weeks. I think that is the sign I needed a little rest.
Thankfully my ribs feel a lot better now and I am back to light training. We got away for a couple of days to a friend's caravan in New Quay (west Wales) which was amazing. The kids loved the caravan and being just steps away from the beach. Although I think I came back from the break more tired, I'm not sure holidays are ever relaxing with kids? Does it get easier?!

My back surgery in 2018 has been really successful, from being told I may not compete again to actually getting back to racing has been a better result than I hoped for. Also the day-to-day pain I used to have has disappeared. The only problem I have is the screws in my back protrude a bit. I don't notice them too much but there is constant irritation at the site of screw, it's low lying pain and I just tend to get on with things and ignore it, but recently it has got a little worse.
This may be an effect of lockdown and maybe not having as much physio treatment? Not really sure. I had a consultation with the surgeon and after looking at my back he decided they need to come out. I am booked in for September to get them out, after which, I should be able to take further strides forward. So, no racing in September but hopefully before the year is out, I will race in anger…again!

Outside of this, the month has been dominated by activity that I am sure a lot of coaches at clubs up and down the country have been experiencing….get swim sessions back up and going.
Marc has been so busy getting the Bridgend Swimming Club back up and running, it has been a real headache with the Covid rules and restrictions. The Welsh rules limit 30 people in the swimming pool area including coaches, lifeguards etc. There seems to be so many rules to follow, some seem worthwhile, others seem ridiculous, but the committee have worked so hard and we are back in! It is so nice to swim with a squad again.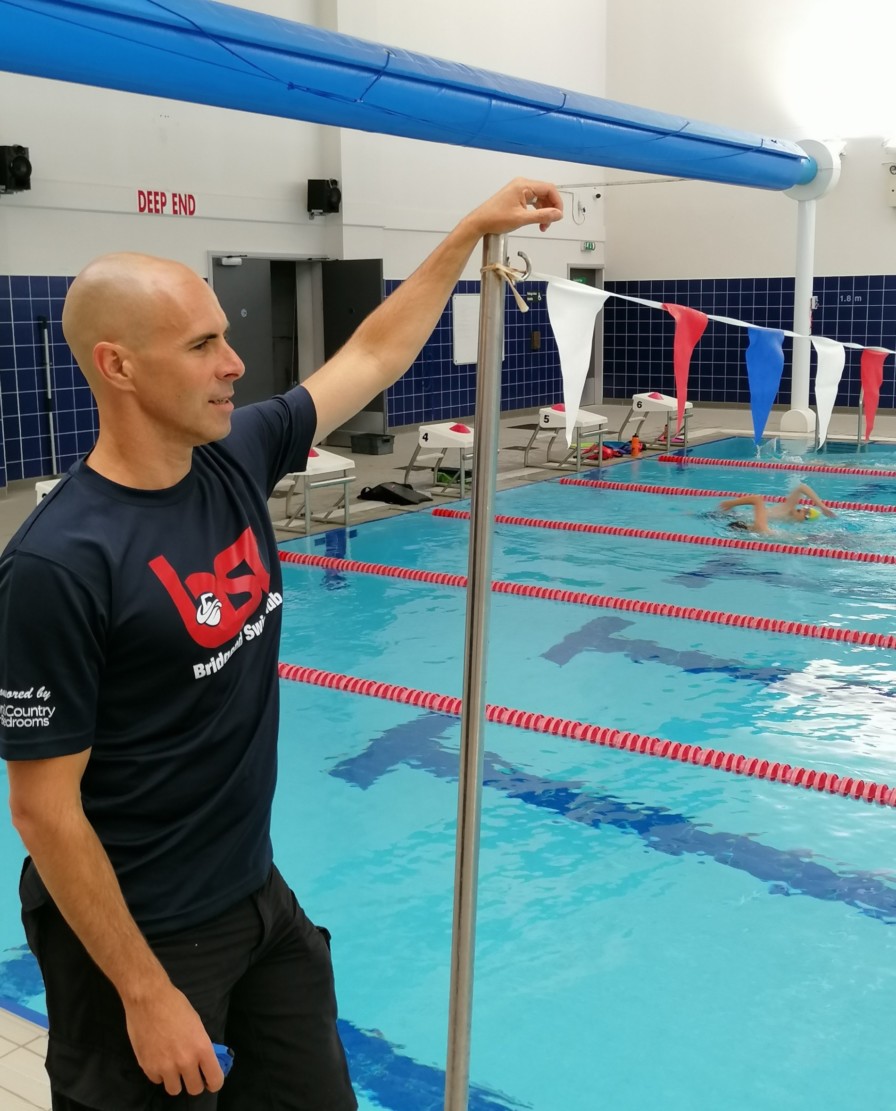 The swimming club work is all voluntary apart from the paid coaches (not Marc and I), but it is so worthwhile, the aim to provide swimmers from 8 – 80 (well older too, but our eldest member is 79!) somewhere to swim.
From what I have seen most swim programmes are quite restrictive, the majority of times goes to 'performance' and they have to swim a lot of hours a week. We wanted an environment where a swimmer can swim just the one session a week if they wanted to support fitness for another sport, or swim all the sessions if they just want to swim. Most evidence now leans towards kids not specialising in a sport too young, enjoying many sports. I feel fortunate I found triathlon at 15, I was burnt out from swimming and the opportunity to do triathlon presented itself. I enjoyed several sports when I was young but probably focused too much on swimming.

Also in August Mali was three! She starts nursery in school in September which she can't wait for. Fed up of lockdown with Mum and Dad, I think!!!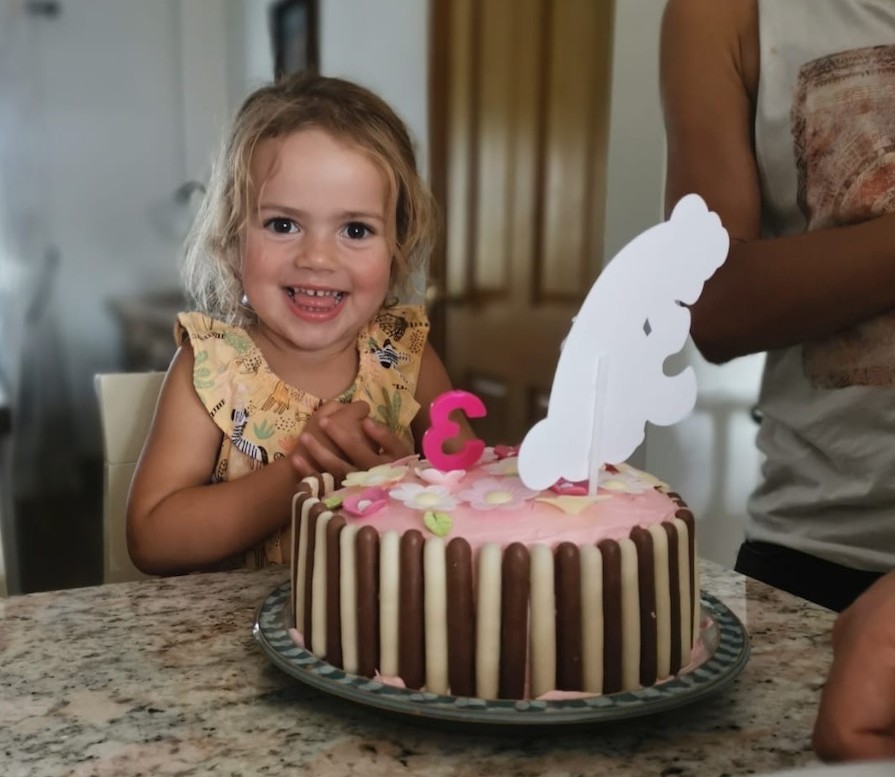 Helen's Tips of the month
Swim with a plan – I have really enjoyed being back in the pool with the club. Swim sessions seem to go quicker with others around. It's not always possible to swim with a club or friends in our current times. But I would always recommend going to the pool with a plan and a session to do. Even if you scribble it down before you go in, having a plan to stick to will keep you in the water and make your time more productive. I find it boring to get in the pool and swim without a plan.

Reflection – Is something which a lot of us don't do, we don't feel we have the time, we are too busy to stop and reflect. This has certainly been the case for me lately, also the emotional energy to look at where I am, what my next goal is. The down time this month gave me a chance to reflect and refocus. I am a goal orientated person and I have found it hard without a specific race goal, or goals that keep shifting. Taking the time to assess really helps me figure out and plan the next few months. At least, the best we can plan anything at the moment!
Marc Jenkins
Is it over yet? We can start travelling now can we, without being quarantined? Well, for two weeks you can. But it was nice while it lasted for those who managed to get away and two weeks off work when they got back!
Helen was looking at racing options, but it all seemed so uncertain and pretty pointless in the grand scheme of things. Seemed like a couple of pro races overseas popped up but then disappeared and as such it didn't seem like a lot of point at this moment with no real big goal (70.3 World Champs, etc. on horizon) to forge a clear objective. Uncertainty driven by questions of:
Would we be able to get there?
Would the country go on the quarantine list?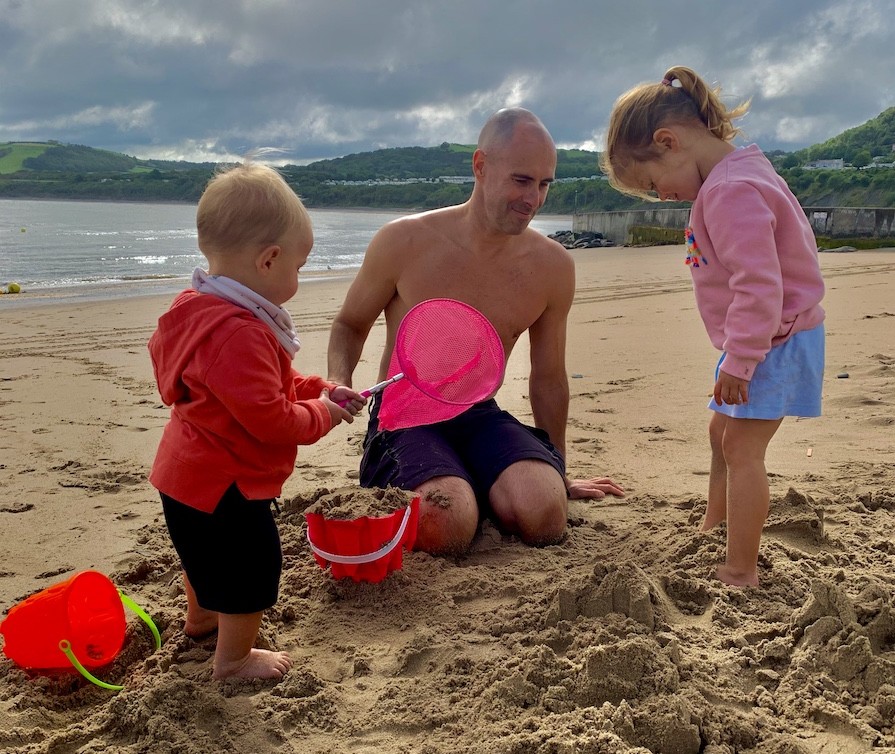 So much uncertainty which meant little motivation to train for something that may or may not happen and even if a race did pop up, then when we say at late notice, that's the race and we aim for it whereas that isn't the case at the moment. It would have been there's a race, it's got a pro race, maybe I will go and do it. Like maybe a "World Champs with a couple of weeks' notice for everyone"…. hey, there's a great idea! 😉
So, with the current uncertainty still continuing, we spoke to Helen's back surgeon regarding the screws and plates she has in her spine. They were there to make sure the fusion achieved in her major surgeries held and bone was allowed to grow. Two years on from the surgery and the Doctor took one look at them and said they need to come out. One of them sticks out of her back so far, I worry about Helen crashing in a race as she has been known to before. If she lands on that screw, it's coming out of the skin. In addition to this, Helen and I were swimming a few weeks ago where she dived in shallow water, landed on a rock and has cracked ribs so breathing wasn't much fun and training was low level.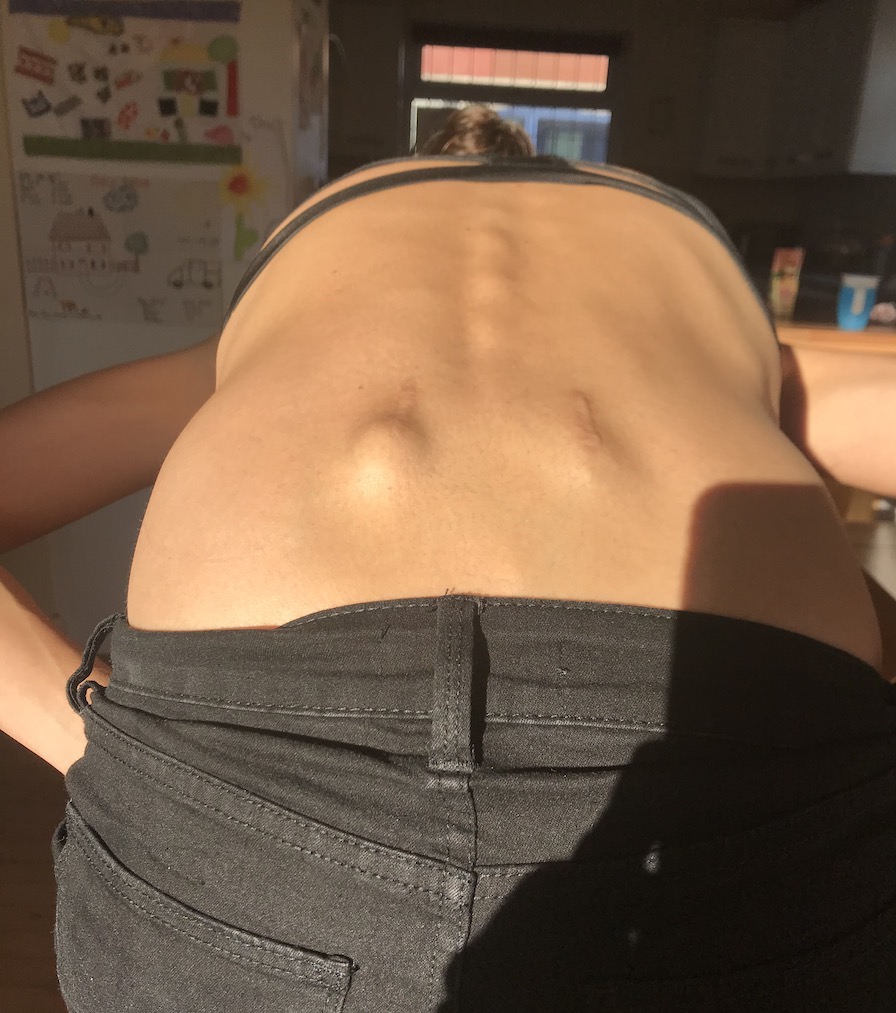 Helen has been pushing hard since September last year and after getting through Dubai as her first race just before lockdown she has kept moving forward and focused the whole time. At a certain point you have to know the body just needs a bit of a rest. Now it's been forced on Helen she is taking a break. She will get the screws out and who knows what's going to happen in 2021?
Following the break, we hope she will be able to race at least one more 70.3 this year somewhere in the world!
Marc's Tips of the month
Planned rest is always better than forced rest, but rest is always good and can make the difference.
Sometimes we are just flogging a tired body (as probably Helen was), as such when you know you need to, take a break, take some measures of where your form is and plan for the next season and next few races.
Ask yourself some questions, where am I weak? If you don't know, it's easy to find out. Lots of people shy away from testing for that reason, it's pretty hard and you may not be as good as you think you are.
It represents an opportunity to learn and then a focus for early season training. It also gives you certainty that you are training the right area's and gives you short term goals of improving those easily measured levels.