This is a preview of IRONMAN 70.3 Dubai – you can read a full race report on how Marten Van Riel took the men's title by clicking here, and check out Laura Philipp's impressive run to the women's title here.
The backdrop of the 7-star Burj Al Arab hotel and the Jumeirah Beach will welcome some top triathlon talent early on Saturday morning for the 2022 edition of IRONMAN 70.3 Dubai 2022.
Start time and how to follow live
The race starts at 0700 local time on Saturday March 5. That's 2200 Eastern Time (Friday) / 0300 UK time (Saturday) / 0400 CET (Saturday).
There is no live broadcast / streaming this weekend, which means that the ever reliable IRONMAN Tracker app is going to be your primary source of live information.
It's worth keeping an eye on the IRONMAN 70.3 Dubai Facebook page too, for any updates.
Event History
The list of winners in Dubai is a seriously impressive one, so much so that Adam Bowden (winner in 2019), is the only athlete to have topped a Dubai podium who has not, at the very least (!) finished on the podium at the IRONMAN or IRONMAN 70.3 World Championship.
The Queen of Dubai is clearly nine-time World Champion across the full and half-distance formats, Daniela Ryf, who will return as the defending champion and looking for a fifth victory.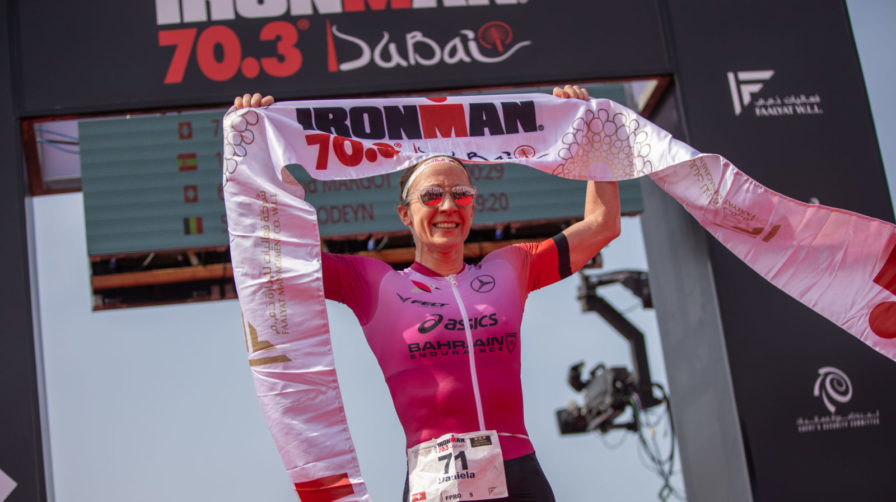 2021: Daniel Bækkegård (DEN) / Daniela Ryf (SUI)
2020: Bart Aernouts (BEL) / Imogen Simmonds (SUI)
2019: Adam Bowden (GBR) / Holly Lawrence (GBR)
2018: Alistair Brownlee (GBR) / Anne Haug (GER)
2017: Javier Gomez (ESP) / Daniela Ryf (SUI)
2016: Jan Frodeno (GER) / Daniela Ryf (SUI)
2015** : Terenzo Bozzone (NZL) / Daniela Ryf (SUI)
(** The 2015 edition was Challenge Dubai)
Pro Women
The Women's Pro start list features just 13 athletes at the time of writing and, on paper at least is seemingly a head-to-head between two. That said, it is perhaps the showdown that I'm personally most interested to follow this weekend. That's quite something, given Kristian Blummenfelt is the headline attraction in the men's race…
Of course, those two athletes are defending champion Daniela Ryf and Germany's Laura Philipp. Second and third respectively in the PTO's World Rankings at the end of 2021, this might give us some insight into two obvious questions:
After taking some time away at the end of 2021, has Daniela been able to regain the form and aura which saw her dominate almost every time she raced since 2014.
Has Laura continued the rapid rise to make her a true contender for victory at World Championship level from 2022 onwards? A relatively later starter to the sport, how far can she go?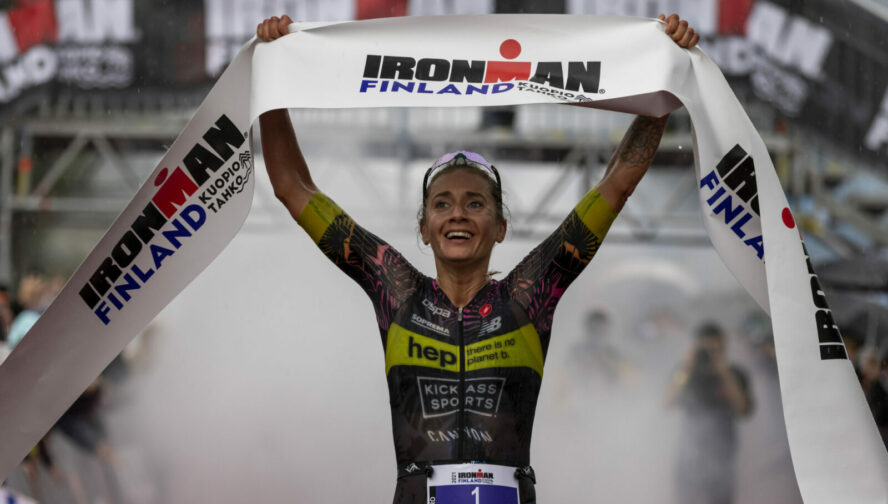 I have a feeling that we will see Laura on many a World Championship podium over the next five years. This weekend however, perhaps Daniela will draw on that Dubai experience to gain enough of a lead at T2, to hold off the hep sports team athlete.
They will of course meet again in St George, with much more on the line in a couple of months time.
Pro Men
If Daniela Ryf has a tough challenge to defend her title from Laura Philipp, Daniel Bækkegård has several talented challengers trying to take him on.
The Dane had an excellent 2021, including winning his match at the Collins Cup, bronze at the IRONMAN 70.3 World Championship and closing out the season with victory at IRONMAN 70.3 Lanzarote. Ranked sixth in the PTO standings and with course knowledge and a victory 12 months ago, he'll start as the hot favourite, right? Well, not in Norway at least.
Kristian Blummenfelt – stronger than he was before the Olympics, apparently – will happily take on that mantle, and for good reason. Olympic and World Triathlon champion, well, you know the rest – possibly the most talked about triathlete in the world right now.
He will of course hope for far better than his 2019 experience, where cramps put him out of the race from the very early stages of the bike leg. That was seemingly a one-off, with Kristian having proven his abilities in the region with three back-to-back wins in Bahrain at the IRONMAN 70.3 Middle East Championship.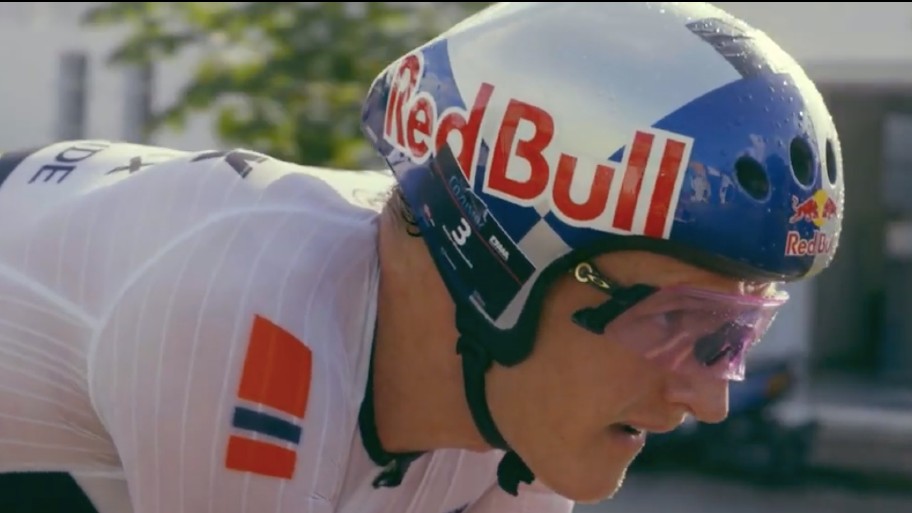 One interesting name to note in the field is Belgian Marten Van Riel. He is more than familiar with racing Big Blu – finishing a very close second to Kristian at the WTCS Grand Final in Edmonton and fourth in the individual race in Tokyo.
He also beat Kristian in Leeds and Malibu. Very different formats of course, but the Belgian is a serious talent. 70.3 racing isn't completely new either – he won his only start in China in 2019 – though if he can maintain that unbeaten record past Saturday, he'll be making significantly more headlines this time around.
You can find the full start list here.
Prize Money: What's on the line?
Given the quality of athletes on show, it is unlikely that prize money for this race specifically is the key motivation. A total of $15,000 is the lowest level of prize money across the M-Dot portfolio.
In addition to money, there will be a total of four qualifying slots (two MPRO / two FPRO) for the IRONMAN 70.3 World Championship in St George in late October 2022.
The total funds will be paid five-deep, as follows:
$2,500
$2,000
$1,500
$1,000
$500