This is a preview feature written ahead of Friday's Pro Women race at the IRONMAN 70.3 World Championship in St George, Utah. You can read how the race played out in our post-race report. We didn't get the order right, but we did pick the first six across the line…
Coming up this week – and remember, it's on Friday for the Pro Women – the 2022 IRONMAN 70.3 World Championship, from St George, Utah.
You can catch up on all of the basics – timings, how to watch, previous winners etc – on our comprehensive explainer feature, and check out who will be racing on the official start lists too: Pro Men | Pro Women.
Who are our favourites for the Pro Women's race? That's the focus of this feature.
Kona hangovers? Not many of those
The timing of this race, falling three weeks after the IRONMAN World Championship in Hawaii, would typically give rise to a quite reasonable analysis of the potential impacts of efforts in Hawaii compromising preparations for Utah for several of the key favourites. Except, that's barely applicable here at all.
Tim Heming summed it up with this tweet:
That also means that we are missing previous IRONMAN 70.3 World Championship podium finishers, Daniela Ryf (5x champion), Anne Haug and Laura Philipp, in addition to some top-10 finishers from St George last year, Jeanni Metzler, Katrina Matthews and Skye Moench. No Kona champion, Chelsea Sodaro, either.
There's also no Ashleigh Gentle, as the winner of the PTO events in Edmonton and Dallas is busy getting married!
Potential Winners?
It's a sign of strength in the sport that even with those names absent, there's still plenty of talent lining up in Utah this week. I think there are three potential winners.
You have to include defending champion, Lucy Charles-Barclay in the mix. Even racing in Kona might have been considered a risk after her early season injury issues, but second place there would seemingly put to bed any thoughts that she wasn't ready for the distance. Her display last year in St George was faultless, and with that familiarity fresh in her mind, in theory she would be more suited to the shorter distances currently at this stage of her return from that injury.
If anything, third place in Dallas should build confidence, given it was achieved despite mechanical problems and a series of mistakes with her nutrition and bottles, on what was a red hot day.
Looking back through her career, there have been several instances of racing well shortly after a full distance race. I think she'll be ready, as provided she's physically recovered from Hawaii, with only three races on her C.V. in all of 2022, it's likely to feel more like a great opportunity, than a case of hanging on at the end of a long season.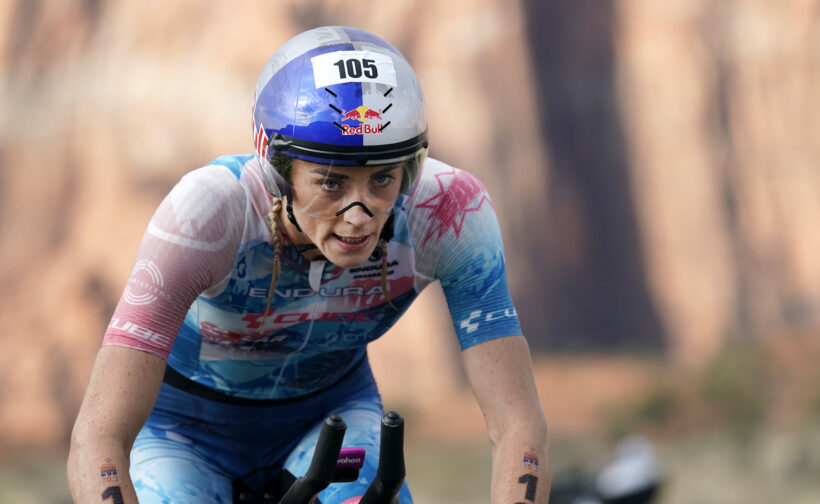 Flora Duffy is in my potential winners list too, despite being far from convincing in her middle distance outings this year. And I mean that as a compliment; the Olympic champion, two-time Commonwealth champion and three-time World Triathlon champion is – even in a relatively new format – too good to be off the pace at a Collins Cup, or finishing sixth at the PTO US Open. Duffy has a habit of getting it right when there are titles on the line.
With strengths in all disciplines and a light racing programme providing opportunity for focussed preparation on this race, it's surely time for her true potential at the 70.3 discipline to be shown.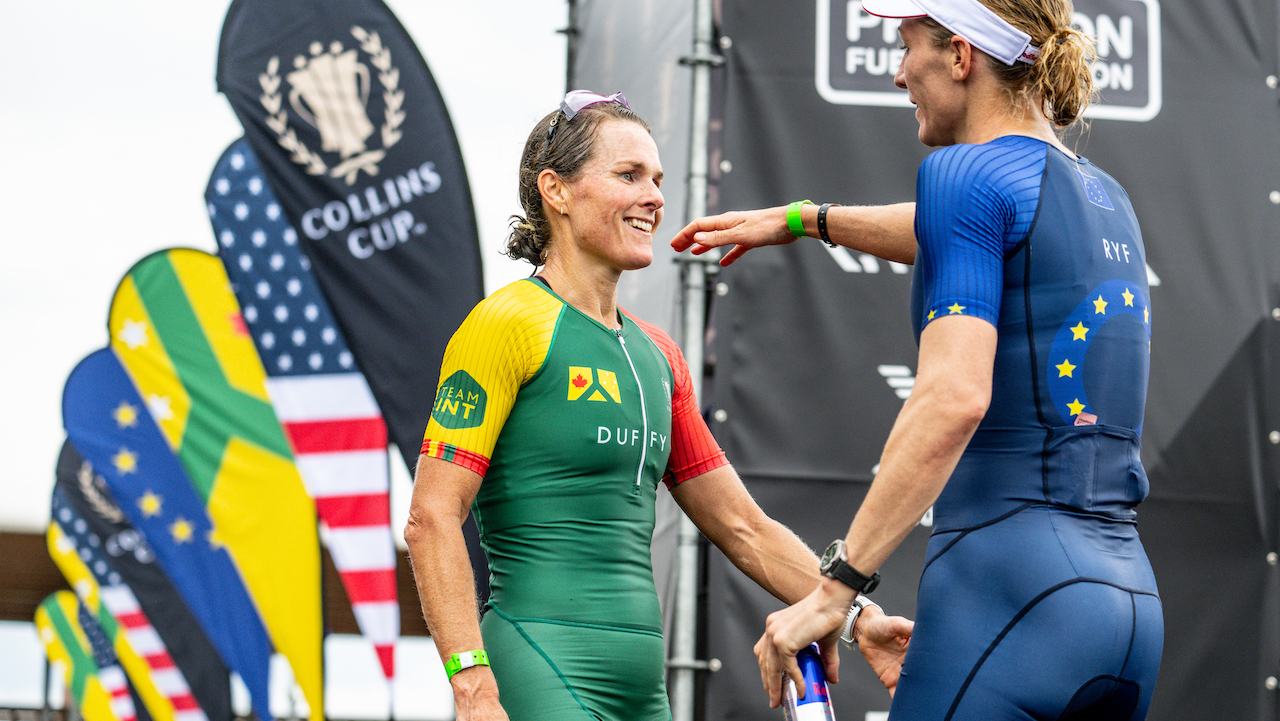 The third potential champion in my picks has to be Taylor Knibb. Third last year, in a similar manner to Lucy, she's another athlete who has not been able to race much this season either. Statistically at least, the run is her weakest discipline – but having recently battled Emma Lombardi for second/third place at WTCS Cagliari, 'weakest' is a relative term.
No longer the 'ITU athlete on road bike', she dominated some serious talent earlier this year in Oceanside. Something similar here, and it's difficult not seeing her make the podium at least.
Podium contenders
Having named my three favourites, here are my top three challengers.
Alongside LCB, I'm picking two additional Brits who have made a 70.3 World Championship podium, Holly Lawrence and Emma Pallant-Browne.
Champion in 2016 (Mooloolaba), Lawrence added a silver medal at Nice in 2019, before finishing eighth last year. Training with Flora Duffy recently won't harm her chances, while she's been in solid and improving form recently with sixth in Edmonton, a match win at the Collins Cup and fourth at the PTO US Open in Dallas.
The 'trend is your friend', and Lawrence could be timing everything right for another big championship effort.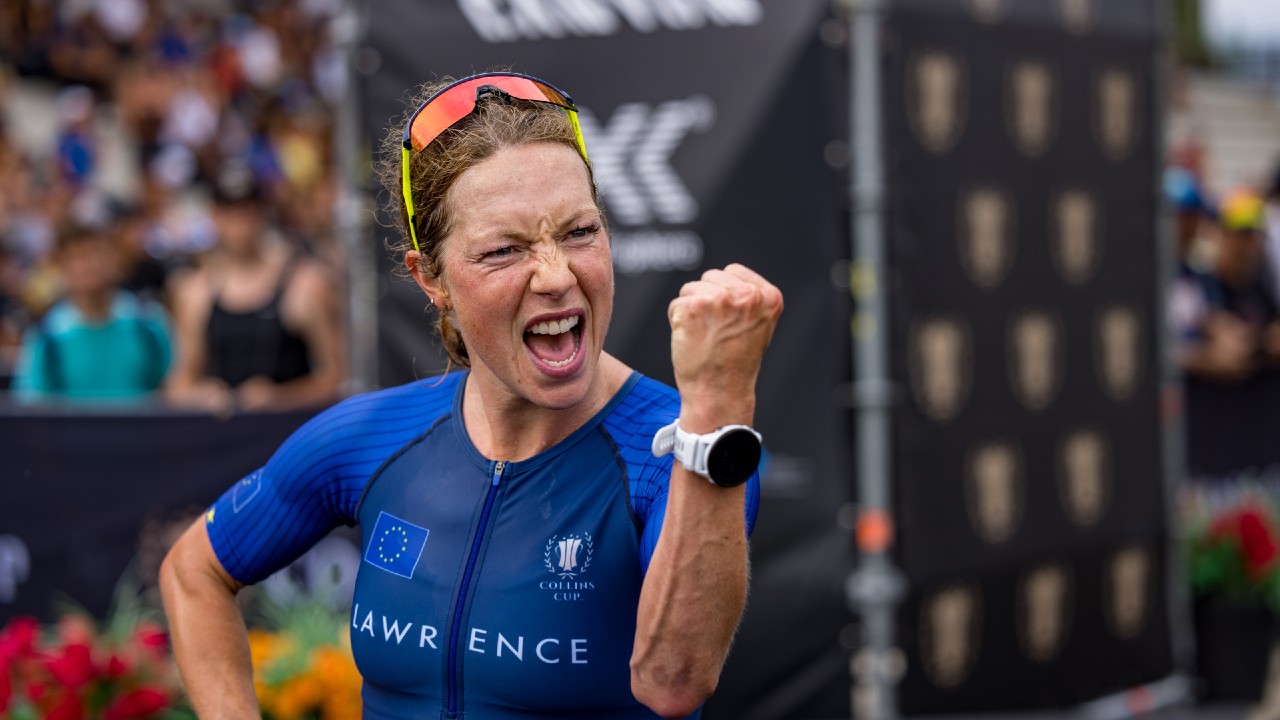 As for Emma, we've not seen her race internationally since a World LD Champs (2nd) / 70.3 Zell am See (win) double in late August. We don't often get to say that about an athlete that loves to race, but it's meant a distraction-free preparation, under the guidance of coach Tim Don.
For my final pick, I'm going with Canada's Paula Findlay. In the absence of the sort of conditions that saw her fade to 10th in the Dallas heat, I'd expect more like the athlete that finished second in Edmonton and cruised to victory in her Collins Cup match.
Prediction?
Having failed to even include Chelsea Sodaro in my Kona top-10 picks (despite getting eight of those right), I'm not sure I should be predicting anything… but on the basis that pretty much everyone else got that one wrong too, well, it's an occupational hazard so here goes:
1. Lucy Charles-Barclay (GBR)
2. Flora Duffy (BER)
3. Taylor Knibb (USA)
4. Emma Pallant-Browne (GBR)
5. Paula Findlay (CAN)
6. Holly Lawrence (GBR)