This is a preview feature written ahead of the IRONMAN 70.3 World Championship. You can read our extended report on Taylor Knibb's impressive victory on Friday, and get the inside track on Kristian Blummenfelt adding another title, after a great run battle with Ben Kanute on Saturday
You wait three years for the IRONMAN World Championship to return to Kona… and then less than three weeks later, the Intermountain Healthcare IRONMAN 70.3 World Championship is back. October 2022, quite a month for the sport of long distance triathlon.
We return to a venue that will have hosted both championship events in one season – St George, Utah – site also of the 2021 editions which were won is such dominant style by Lucy Charles-Barclay and Gustav Iden.
Iden of course is now also the IRONMAN World Champion and with LCB having finished second in Kona, subject to recovery from those efforts, both have recent form on their side to indicate that taking their titles away won't be an easy task for anyone.
Dates and start times for IM 70.3 Worlds 2022
Last September's events in Utah all took place on one day, but this year we return to the more typical IRONMAN 70.3 Championship set-up of a two day affair.
The women's professional race will take place on Friday 28 October, with the professional men racing on Saturday 29 October.
On both days, the Pro races will start at 0730 local (Mountain Time). That's 0930 Eastern / 0630 Pacific. Over this side of the pond, that's 1430 in the UK / 1530 CET.
Live broadcast of the races will be available on Outside TV, who have been the IRONMAN partner for their 70.3 events during 2022.
As always, the IRONMAN Tracker app on your mobile device is the essential and highly recommended support if you want to dig deep into the data, alongside your viewing.
Pro Women
Lucy Charles-Barclay will of course be wearing the #1 bib as defending champion, and if she can produce something similar to the pretty much faultless display she did last year, incredibly tough to beat. She won by more than eight minutes then, setting the fastest swim, bike and run along the way. It was one of the greatest triathlon performances of all time.
Given her early season injury, that she is here at all is quite a comeback story. That she has since won the World Triathlon Long Distance title and finished second on Kona, tells you that she's not going back to Utah just to make up the numbers.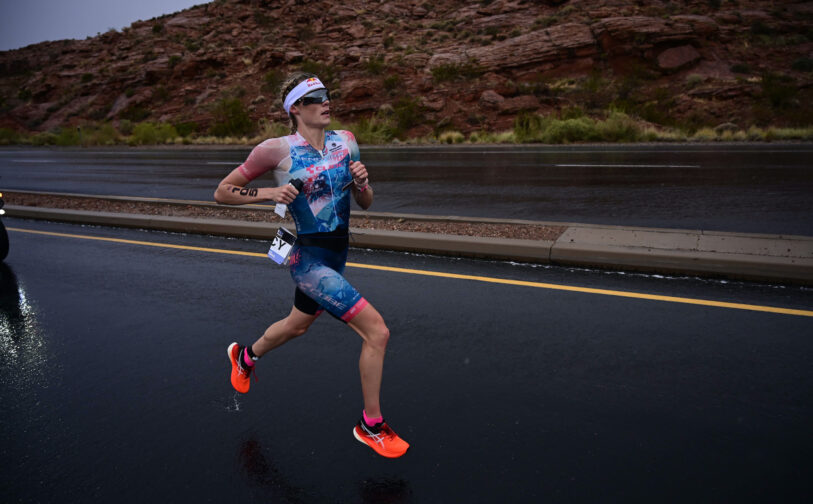 Third last year, Taylor Knibb (USA) will contend again. Taylor has had her own injury troubles too, but second at the PTO US Open indicates that she is hopefully over that now. One of the strongest riders in the sport, she will want to repeat that Dallas swim, exiting alongside the defending champion. Probably overlooked, but LCB destroyed the field in the water last year, and was almost a minute an a half clear before even starting the bike. Give her that head-start at your peril.
One of the names we hoped to see last year was Flora Duffy. Already an all-time great in the sport, the Olympic, Commonwealth and World Triathlon champion, on paper at least, appears to have all of the skills to transfer her draft-legal performances to the 70.3 format. The Collins Cup and the PTO US Open haven't as yet quite delivered to that level – with a more focussed preparation (skipping WTCS Cagliari), don't be surprised if she raises her game.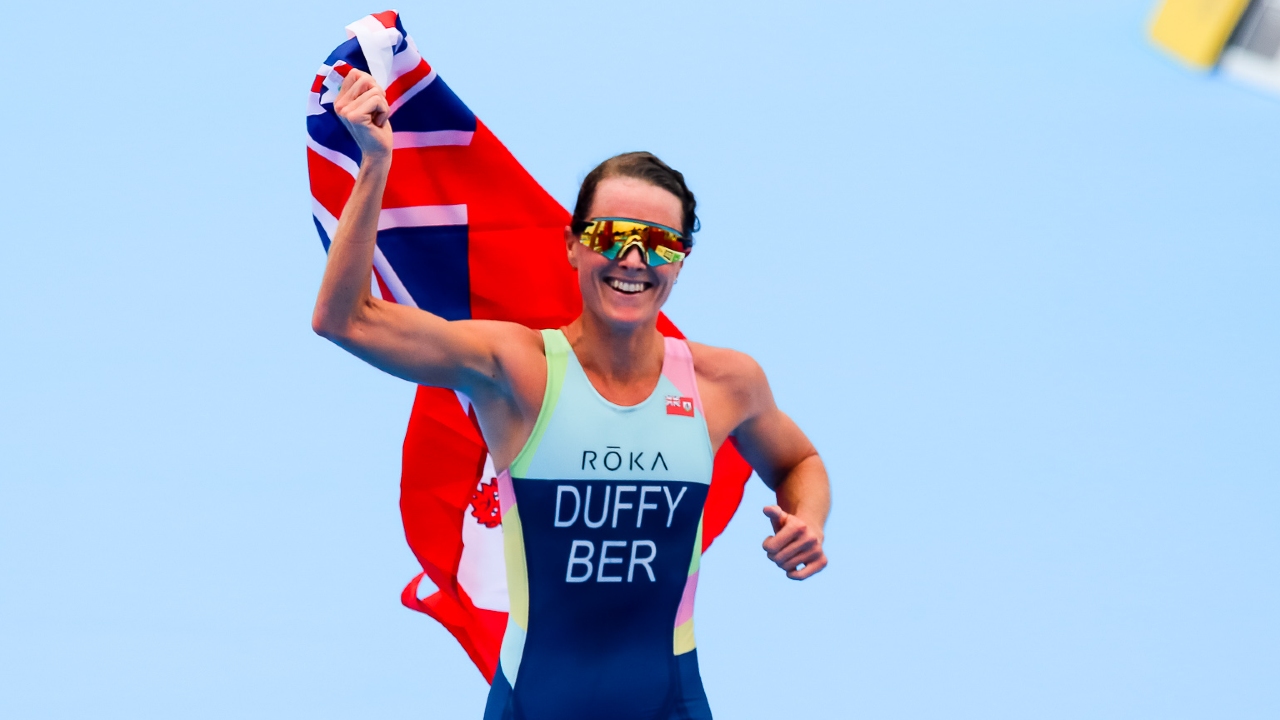 Emma Pallant-Browne (GBR), Paula Findlay (CAN) and Holly Lawrence (GBR) are among the other favourites racing. We'll bring you more thoughts on how the race may play out in the coming days.
Pro Men
Eight of the top ten athletes from 2021 return, missing only Daniel Bækkegård (DEN) and Sam Appleton (AUS), who were third and ninth, respectively.
The focus – as it has been for mush of the last 18 months – will of course be on the Norwegian Hype Train, Gustav Iden and Kristian Blummenfelt. Iden is going for a third consecutive IRONMAN 70.3 World Championship title. In truth, you can almost consider it four in my eyes, as the PTO 2020 Championship at Challenge Daytona was, in all but name, the 'world championship' race of that pandemic-impacted year.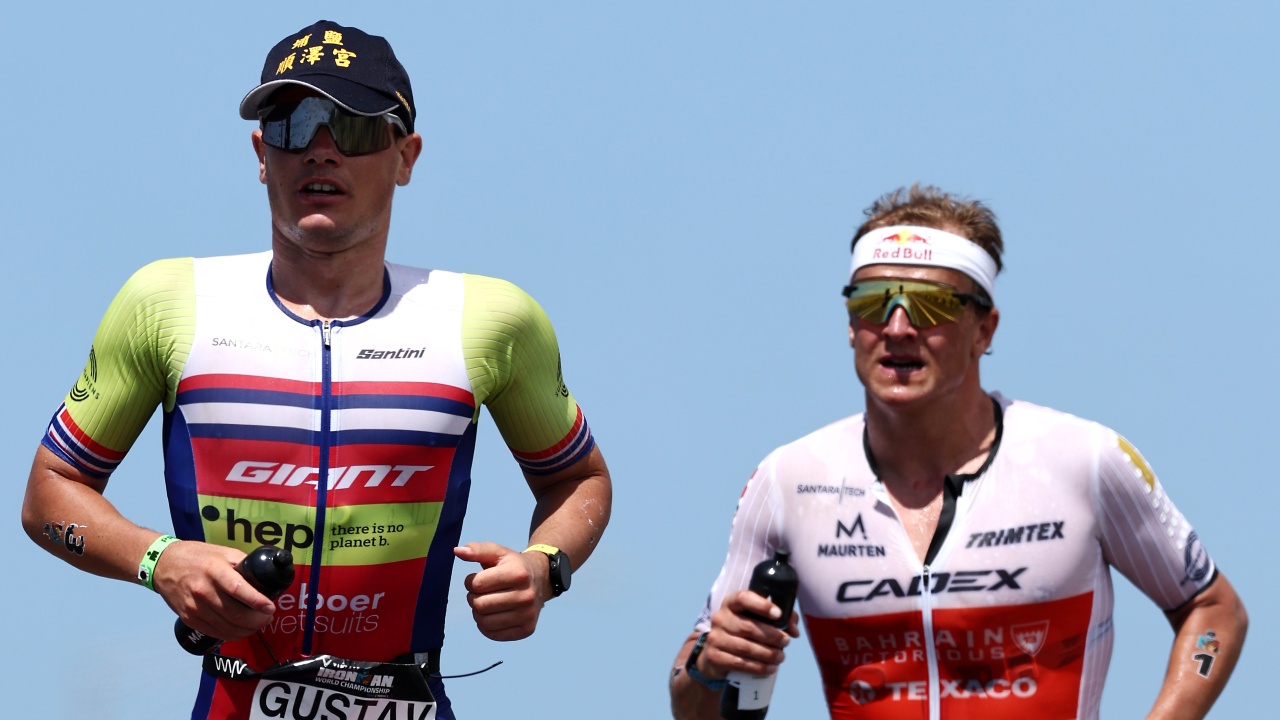 Both know St George well now, and both have won there too. Will it be another Bergen victory?
Sam Long (USA) will surely play a big part in this race. He skipped Kona to go all-in at an event he knows well and took the silver medal at last September. "I'm charged up and fired up and things are looking really good," he said this past week. Will it be enough to finally topple Gustav's lucky hat?!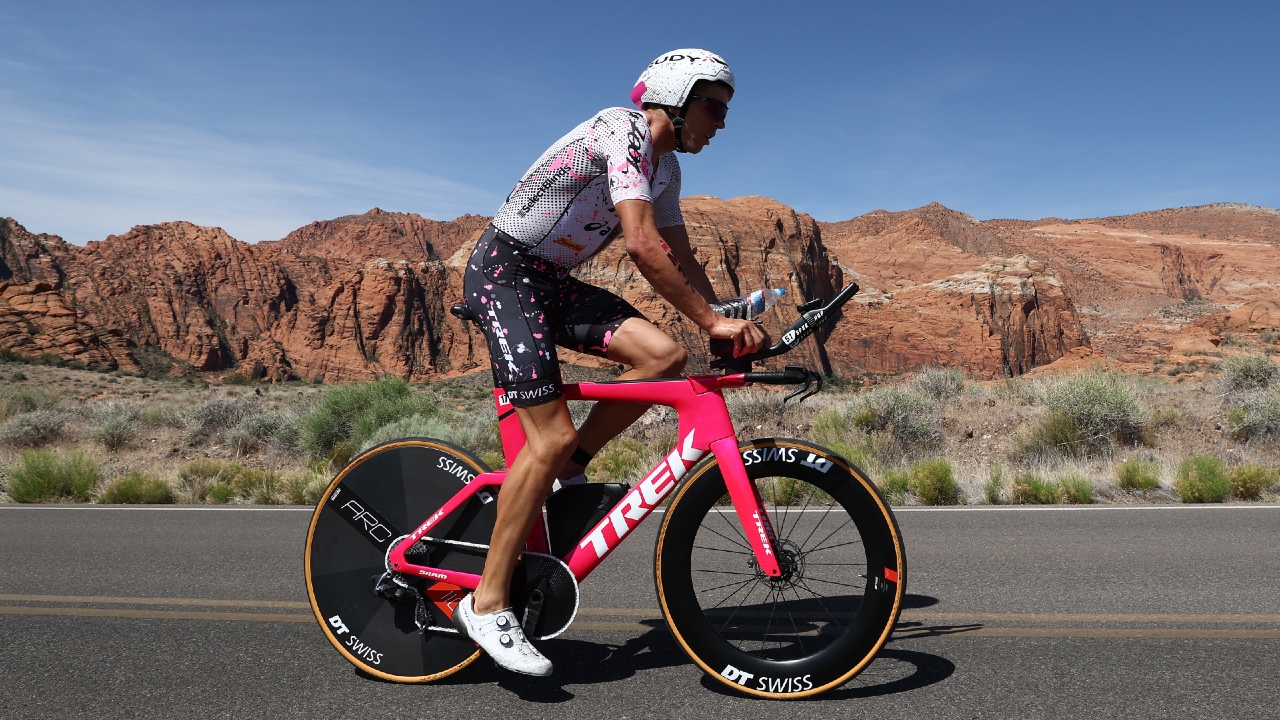 The cycling power of Magnus Ditlev (DEN) will likely be seen in Utah too. Second at the PTO US Open – out-sprinting Long in the final few hundred metres – Denmark will want to take some spotlight away from their Nordic neighbours.
The course: St George, Utah
A 1.9km swim in the Sand Hollow Reservoir starts the competitors off – a single-loop course finishes adjacent to the start line with T1 awaiting the field on the shore.
A technical bike course, 90.1km in length, takes the competitors around the south end of Sand Hollow Reservoir before turning north, then west towards the more technical part of the course.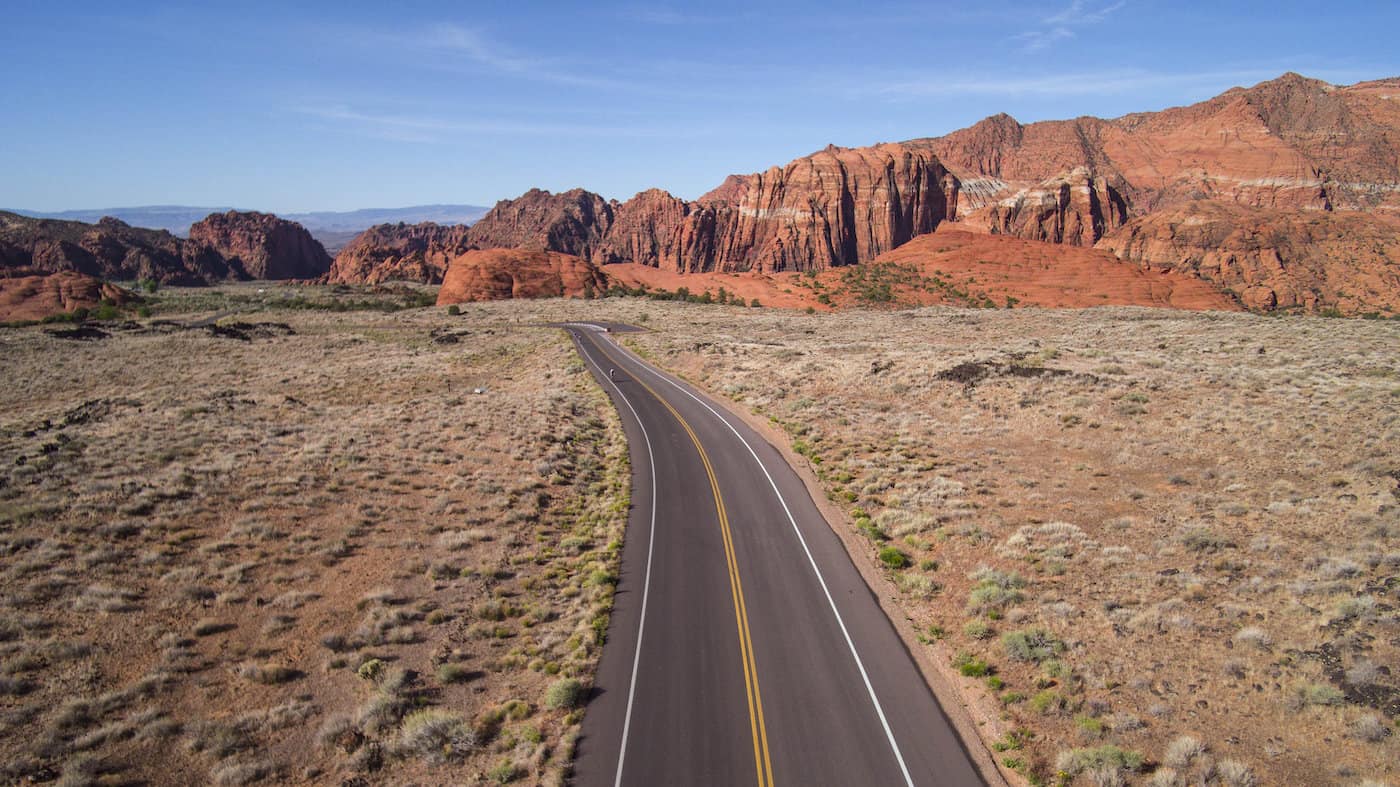 The final 30km of the bike starts with a relatively steep climb (Snow Canyon) of some 1000 feet over 10km before dropping back down on the final 20km of the bike into T2.
The 21.1km run takes the athletes on a two-loop course with two 500-foot climbs and descents to test the legs in the final stages.
IRONMAN 70.3 Worlds prize money
The prize purse for the IRONMAN 70.3 World Championship in 2022 stands at a total of $350,000 with the winners taking home $50,000 each for their efforts.
The prize breakdown is as follows:
$50,000
$25,000
$18,000
$12,000
$10,000
$8,500
$8,000
$7,500
$7,000
$6,500
$6,000
$5,500
$4,500
$3,500
$3,000
Recent IRONMAN 70.3 World Championship winners
PRO Women
2021 – Lucy Charles-Barclay (GBR)
2020 – Postponed
2019 – Daniela Ryf (SUI)
2018 – Daniela Ryf (SUI)
2017 – Daniela Ryf (SUI)
2016 – Holly Lawrence (GBR)
2015 – Daniela Ryf (SUI)
2014 – Daniela Ryf (SUI)
2013 – Melissa Hauschildt (AUS)
2012 – Leandra Cave (GBR)
2011 – Melissa Rollison (AUS)
PRO Men
2021 – Gustav Iden (NOR)
2020 – Postponed
2019 – Gustav Iden (NOR)
2018 – Jan Frodeno (GER)
2017 – Javier Gómez (ESP)
2016 – Tim Reed (AUS)
2015 – Jan Frodeno (GER)
2014 – Javier Gómez (ESP)
2013 – Sebastian Kienle (GER)
2012 – Sebastian Kienle (GER)
2011 – Craig Alexander (AUS)