This is a preview of IRONMAN UK 2021. You can click here for a full race report and results.
Considering the headlines of a month ago, it is hopefully very good news for both the region and the sport that we have reached race week of IRONMAN UK 2021 in Bolton – and the event is still very much on.
There was much excitement in the professional ranks when, earlier this year, IRONMAN UK was confirmed as returning to Pro race status (2019 was an Age-Group only event), and would also benefit from the substantial addition of a $100,000 prize purse.
Unfortunately, due to ongoing travel restrictions, requirements around international athlete quarantines rules and no Elite athlete exemptions, the Women's Pro race will be a small one in terms of numbers. That said, given the last 18 months, we are certainly not going to begrudge anyone making a few £££ for the many hours of unseen effort that goes on behind the scenes, for something they cannot control. Not only that, the small field has quality too!
(You can find the separate Pro Men's preview HERE)
When is IRONMAN UK?
The women's race is due to get under way at 0600 local time on Sunday July 4, 2021.
How to follow IRONMAN UK live
As of now, the best way we know of to follow the race is via the excellent IRONMAN Tracker app. This includes a live athlete tracker and a live leaderboard.
Who's Racing?
While she will wear bib #2, Katrina Matthews will certainly start as race favourite, such has been her rapid progress in the sport. Already an IRONMAN winner (Florida 2020), earlier this year she finished second to the legendary Daniela Ryf at IRONMAN Tulsa, finishing her day with a remarkable 2:49 marathon.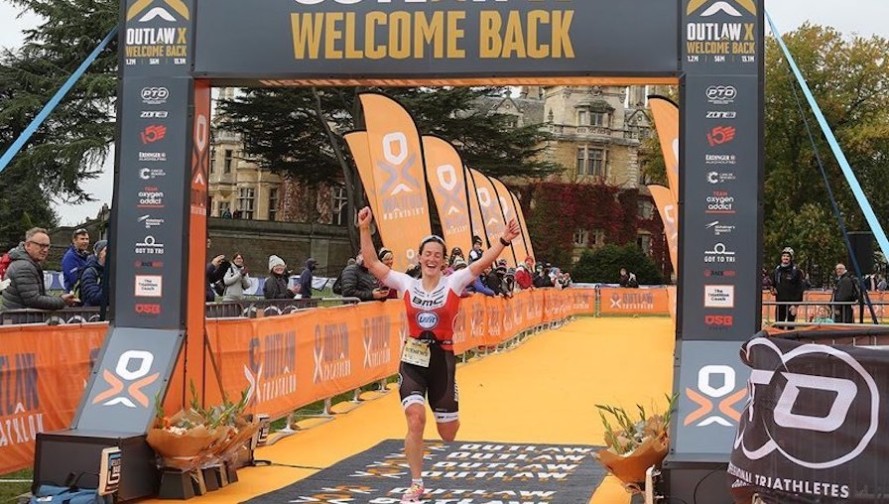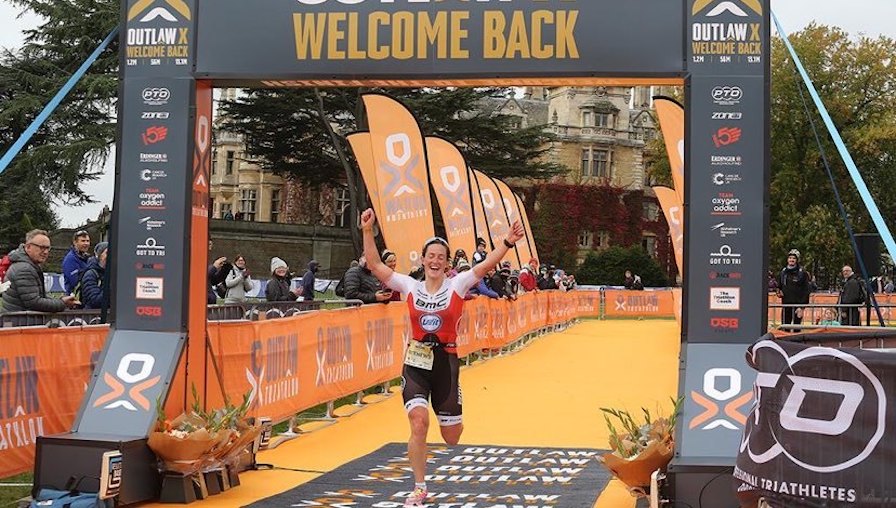 Extending her sequence of three IRONMAN races and three sub-nine hour finishes might be a tough ask on the challenging Bolton terrain, but time is likely to be of zero concern this Sunday when $15,000 is the prize for getting there first.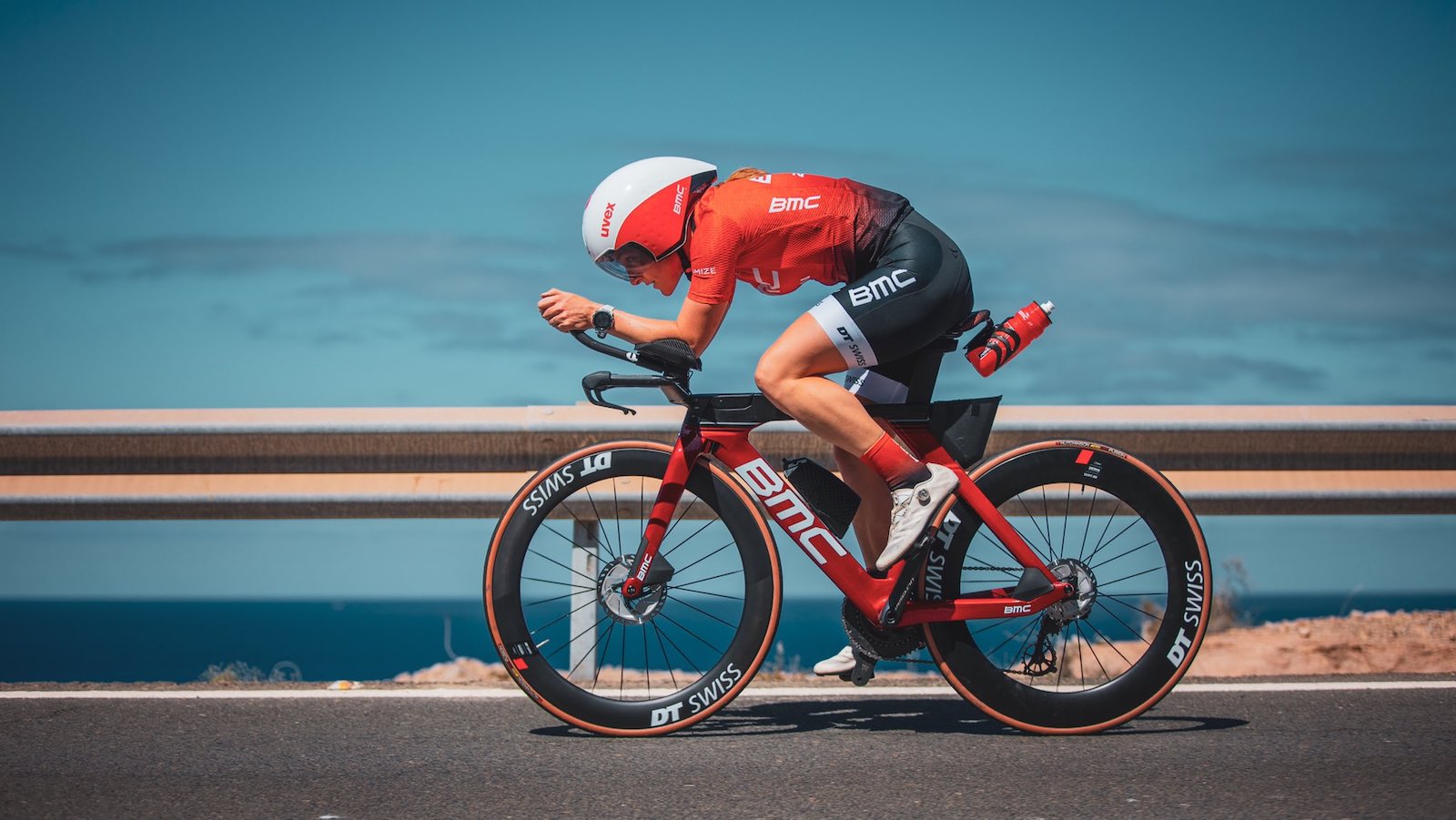 Another athlete who has had a good year so far is Nikki Bartlett. Third recently at the PTO-supported Dorney Triathlon, two weeks prior to that she produced what she considers her best full-distance performance to date, finishing third at the TradeINN International Triathlon in Girona. Considering Nikki is a previous winner of IRONMAN Lanzarote, that's quite a statement.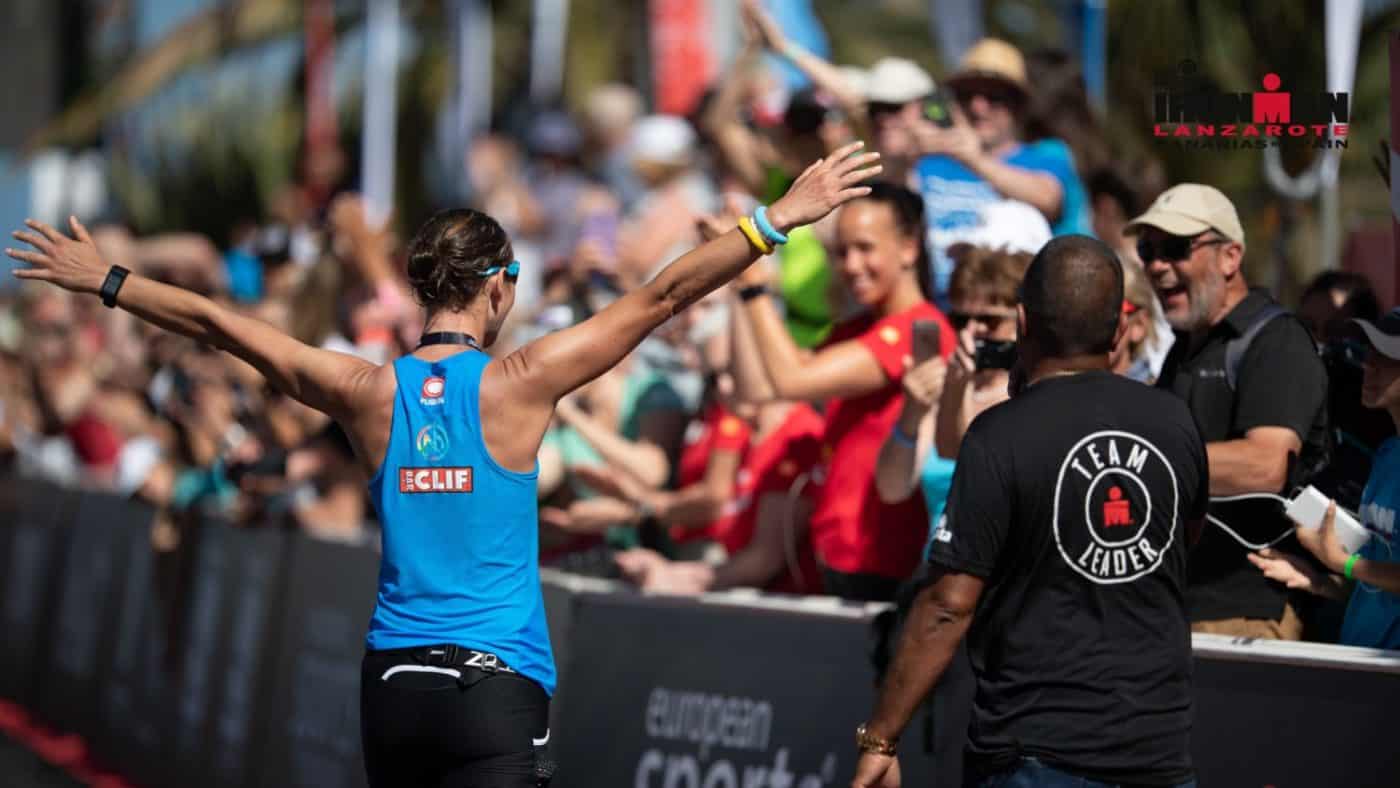 Nikki loves the hills and finished third at IRONMAN UK in 2017. On paper at least – provided that any delayed fatigue from that Spanish performance hasn't kicked in – she looks set to improve on that and will be hoping it's by two places, obviously!
You can check out in detail the impressive Cervelo P3X Nikki will be riding in our Pro Bike feature HERE.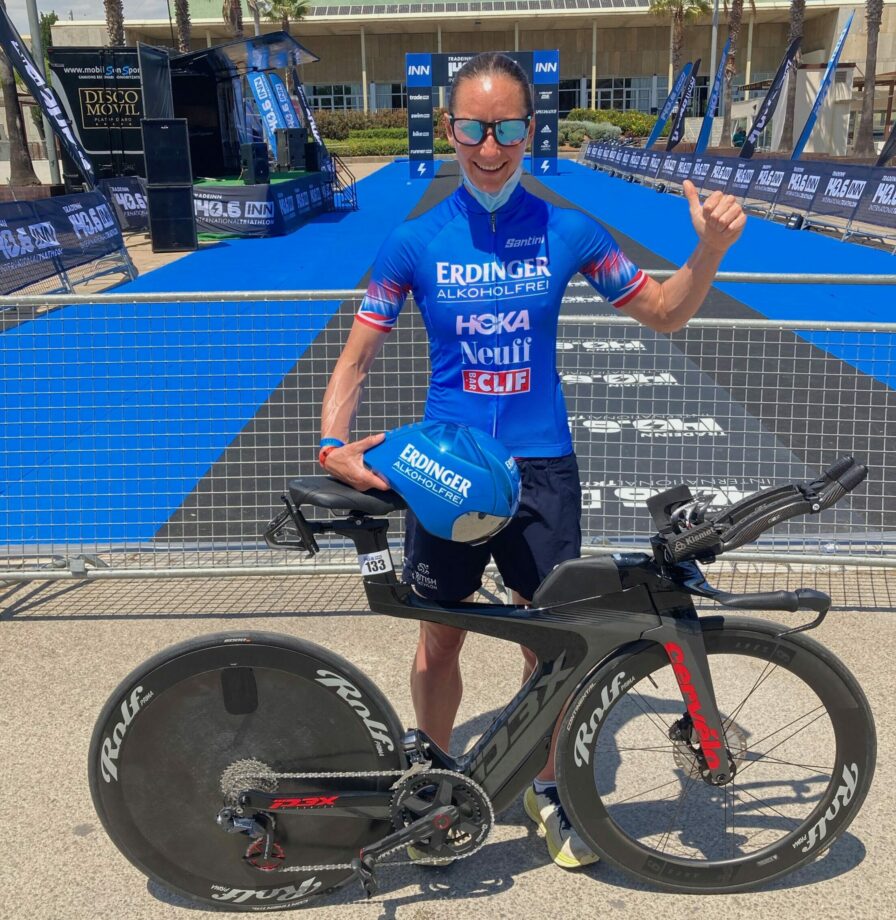 Wearing #3 will be Chantal Cummings, who also raced in that Girona race in Spain, where she finished in fourth place in what was her long-distance debut. Like Nikki, Chantal is not qualified for the IRONMAN World Championship yet (should that even be on her wish list), and so with two Pro slots available and small field, that looks like good odds. She is excited for the week ahead.
"Buzzing from testing out the bike course yesterday, despite everything you can expect from British roads the course is awesome!" she said on Instagram.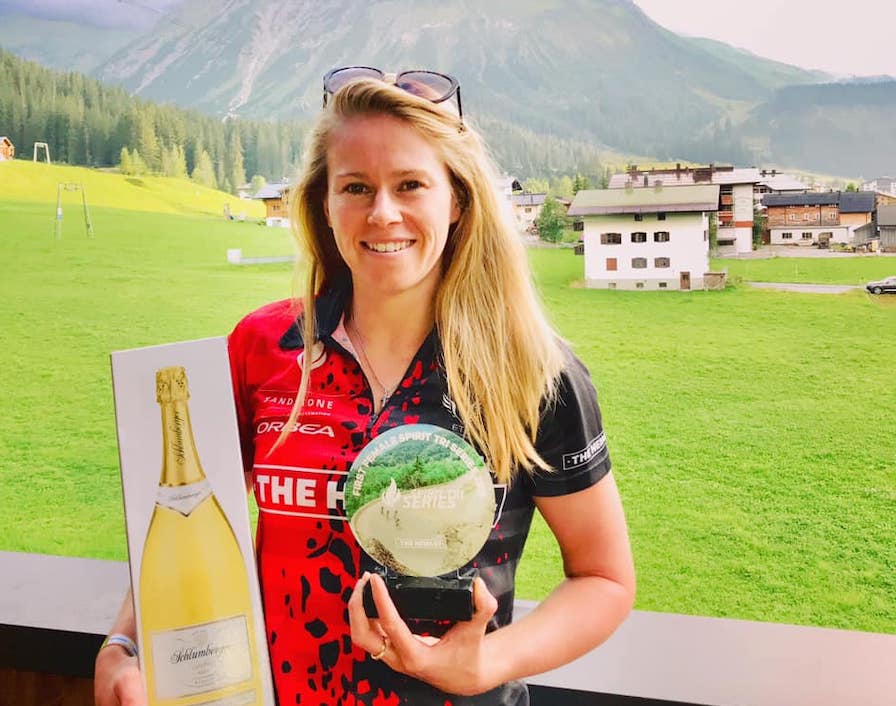 One athlete who is already Kona qualified is Tara Grosvenor. Tara moved to the Pro ranks a couple of years ago after finishing as first Age-Group athlete overall at Challenge Family's The Championship in Samorin, Slovakia. Shortly after that, she kicked off her Elite career in style with a top-10 finish at Challenge Roth, something she reported on for us.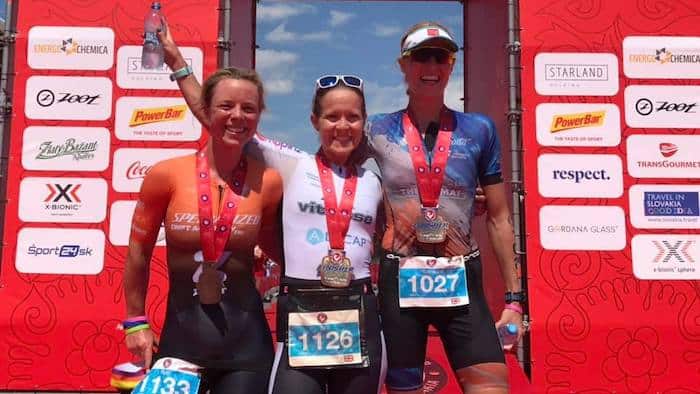 It was her ninth place finish earlier this year in Tulsa which will see her return to Hawaii, where she first raced in the amateur ranks in 2018.
Tara gave me her thoughts leading into the event:
"This will be my first IRONMAN on home soil and I am really excited to have the opportunity to race again so soon after my last IRONMAN in Tulsa. I can't quite believe that I'll be standing on the start-line again this Sunday.
"While the start list for female pros is small due to travel restrictions into the UK and a very busy weekend of racing elsewhere, the girls starting are super strong and I think the race will be a feisty and fun.
"This will be the most technical and hardest IM that I have ever entered – so I am nervous and excited to see how I go. I am looking forward to trying something a bit different and get a feel for a gritty and honest course.
"Having recced the course a couple of weeks back I am excited for the bike and run. The Northern part of the bike course is stunning and I can't wait for it come alive with competitors and spectators. The run course is varied and interesting – a very different and more challenging run course to my last race… I think this will be a great run course."
Germany's Verena Walter is also potentially racing – but she is also on the start-list of Outlaw Half Holkham, IRONMAN Lanzarote and IRONMAN 70.3 Andorra (all taking place this weekend). Your guess is as good as mine as to whether she'll be in Bolton! [UPDATE – Verena will definitely NOT be racing, still recovering from a recent bike crash injury].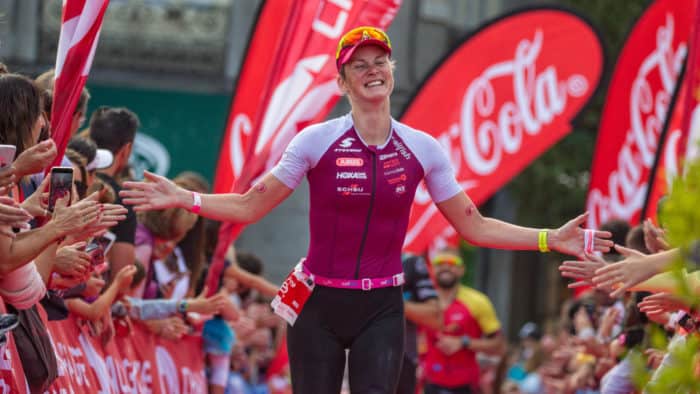 IRONMAN UK Pro Prize Money
1st – $15,000
2nd – $9,000
3rd – $7,000
4th – $5,000
5th – $4,000
6th – $3,000
7th – $2,500
8th – $2,000
9th – $1,500
10th – $1,000
Kona slots at IRONMAN UK
There are two Kona qualifying slots available for the Pro women in Bolton this weekend.