There's no doubt that in any conversation about who is the best current triathlete, Kristian Blummenfelt's name is going to be at the top of or very close to the top of the list.
In the last two years, he's claimed pretty much every title that matters in the sport.
After winning the rescheduled IRONMAN World Championship last May he was also the reigning Olympic and WTCS champion.
He also topped the PTO men's world rankings at the end of 2022 (and heads the 2023 ones too) while he added a first IRONMAN 70.3 World Championship to his honours last October.
But if he – and fellow Norwegian Gustav Iden are taken out of the equation – who does he think is the best out there, male or female, long or short course?
St George stars
That was the question posed to him by host Jack Kelly in the latest 'How They Train' podcast which is again full of fascinating insights.
And he didn't hesitate with his answer – Taylor Knibb.
The American star made a welcome return from injury at the weekend, with a third place at WTCS Yokohama where she drove the front pack on the bike and then sealed a podium place behind Sophie Coldwell despite minimal run training after having surgery on a stress fracture in her foot.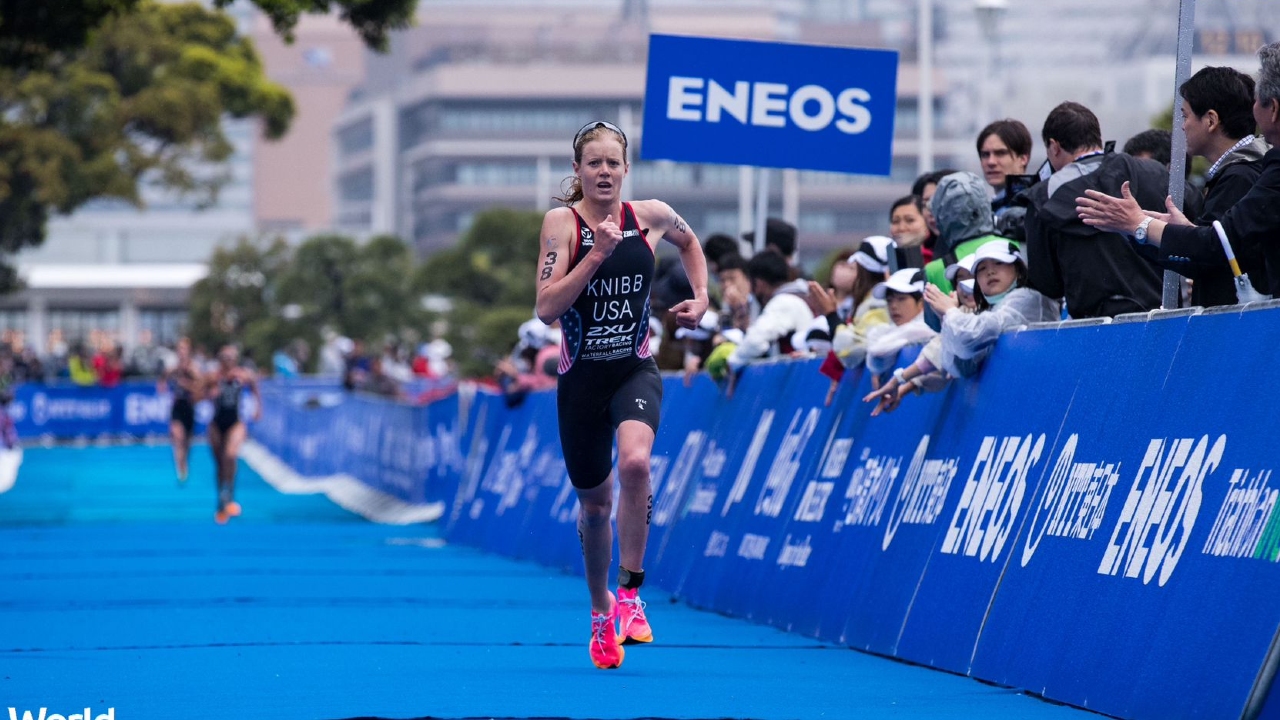 Despite her injury, which wasn't operated on until January this year, Knibb still managed to round off last season in stunning style with an astonishing performance to win the IRONMAN 70.3 World Championship at St George the day before 'Big Blu' landed the men's race.
And that was combined with a second, third and fourth in the last three WTCS events of 2022, while she also led for much of the PTO US Open in Dallas before being overhauled on the run by Ashleigh Gentle.
Knibb's 'massive potential'
Explaining his rationale for picking her, Blummenfelt said: I like what she did in St. George last year, dominating that course.
"And also potentially how she could have been further up in Dallas.
"She is still young, so if she can stay injury free, I think she has a massive potential."
When quizzed on whether she could have beaten a stacked women's field at the recent PTO European Open in Ibiza, which saw Anne Haug outrun Gentle and Lucy Charles-Barclay, Blummenfelt hedged his bets, adding: "I wouldn't have been surprised if she would have won. I think either a win or second place."
And the good news for Knibb and her fans is that she's delighted with how her comeback race went, saying: "If you told me four and a half months ago that I'd be here at this race, let alone on the podium, I'd have been like, wow, that's the best case scenario.
"This was one of my first runs on land [this year]. And so it was like finally being let loose and racing."