This is a preview of the elite men's race at the inaugural PTO Canadian Open 2022 in Edmonton – click here for full report and results after Gustav Iden claimed a hard earned victory ahead of training partner Kristian Blummenfelt.
Having already previewed the Women's Pro race of the inaugural PTO Canadian Open (they will race on Saturday), we now turn our attentions to Sunday, where there is plenty to look forward to for the Pro Men as well.
Start time and how to watch live
The Men's Pro race at the takes place on Sunday 24 July 2022.
In Europe the race will be broadcast live on Eurosport, with global coverage also available via the new PTO+ app and a range of global broadcast partners and streaming services. Full details of those on the PTO website.
The Men's Pro race will start at 1245 local time on Sunday. That corresponds to 1945 in the UK, 2045 CET and 1445 Eastern. Broadcast is scheduled to begin 15 minutes prior to race start time.
The coverage will be anchored by Alex Payne (who we feel was a great asset at the Collins Cup in 2021, when he hosted the opening ceremony), joined by Belinda Granger, Barrie Shepley and Vicky Holland.
Who's (not) racing?
The Men's start list is a strong one, boosted with the news today of the late addition of double Olympic champion, Alistair Brownlee.
There are a few notable names absent for good reason, with Magnus Ditlev (DEN) and Patrick Lange (GER), currently #2 and #4 respectively on the PTO Rankings, rebuilding after their recent efforts at Challenge Roth. With Roth showing that Jan Frodeno was also not back to full health after his withdrawal from the IRONMAN World Championship in St George, no Frodo either.
Rudy Von Berg is a late withdrawal through illness, Sam Long is prepping for Alpe d'Huez Long Course and no Daniel Bækkegård (DEN) either, the impressive winner recently of the IRONMAN 70.3 European Championship.
Who IS racing?
Some quality athletes not there for sure, but that still leaves seven of the top-10 finishers from the IRONMAN 70.3 World Championship 2021 in St George, the reigning World Triathlon / Olympic / IRONMAN World Champion and a two-time Olympic champion. There's plenty to tune in for.
Click here for the full start list.
What we DO get is the powerhouse Norwegian duo of Kristian Blummenfelt and Gustav Iden in the same middle(ish) distance race.
That alone is enough to tune in for, a head-to-head we've not seen in non-drafting racing for some considerable time. Sure, both started at that 70.3 World Championship last year, but a mechanical on the bike leg for Kristian effectively ruled him out of competitive contention.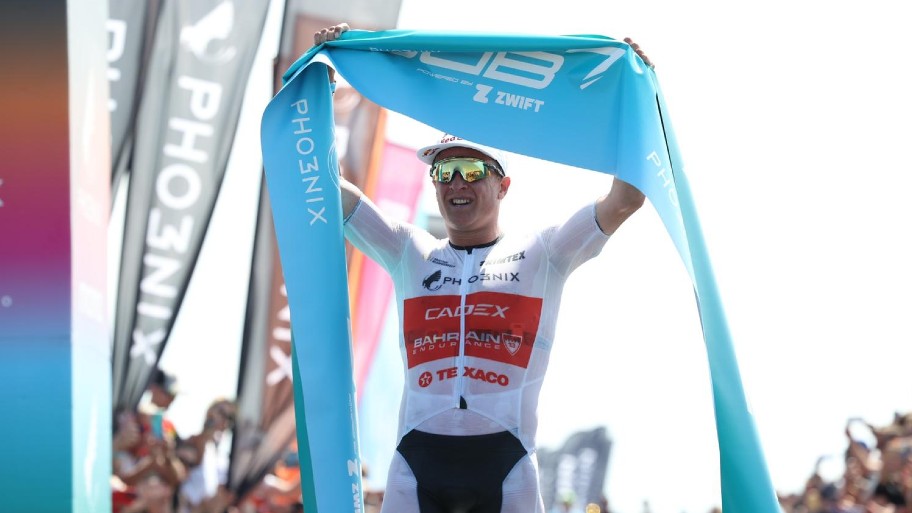 The 70.3 Worlds in 2019, which fell a week after the World Triathlon Grand Final, was the last time we really saw a race. Gustav took that one in famous 'on a road bike' style in Nice, France, with Kristian finishing fourth, behind Brownlee and Von Berg.
Kristian (narrowly) took the honours at IRONMAN 70.3 Bahrain 2018, in what as far as my memory can recall, is the only time Iden has ever bean beaten over the middle distance. Almost four years on, both are significantly improved athletes.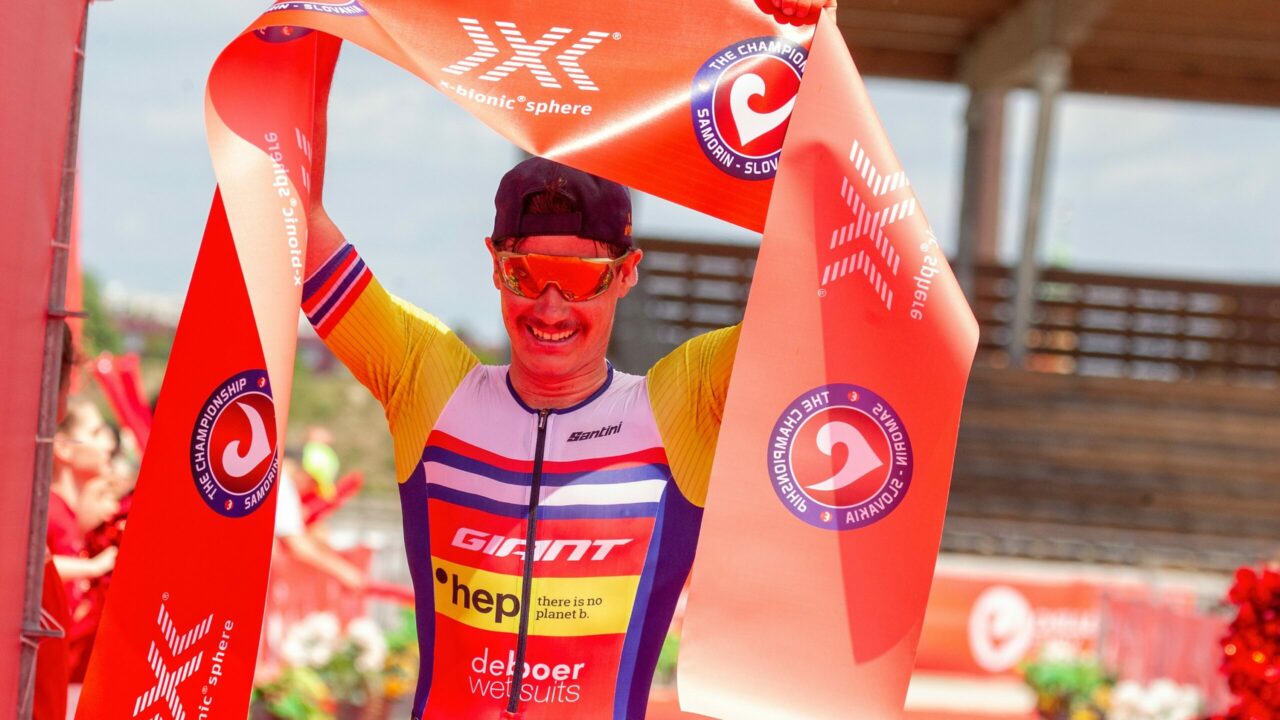 Objectively, despite the Blummenfelt success over the past 12 months, I think you have to regard Gustav currently as the best middle distance athlete in the world. With the PTO 2020 Championship at Challenge Daytona the nearest proxy for the missing 70.3 World Champs that year, Iden has won the biggest middle distance event of the season for three straight years – and seemingly without being under threat in any of them. He also hasn't had that big recent effort at the Sub7 Project to recover and rebuild from.
Canadian attention, quite understandably, will be focussed on Lionel Sanders. While second at the IRONMAN World Championship in St George, his consistency at the middle distances for almost a decade now has been very impressive. Even a puncture immediately out of T1 didn't stop him from winning his last race at IRONMAN 70.3 Mont Tremblant – a race which included fellow Canadian and impressive winner of the IRONMAN 70.3 California, Jackson Laundry, who will have his sights on upsetting the forecasts once again.
The addition of Alistair Brownlee to the mix adds something of a wildcard, because trying to forecast his prospects is all but impossible, with one race (fourth at Oceanside) and two 'did not starts' on his record this year, following those frustrating late withdrawals from the IRONMAN World Championship and the Sub7 Project. Of course, a Brownlee at or near his peak is absolutely contender to win in style. Brownlee will be familiar with the venue, having won the World Triathlon Grand Final there in 2014.
One of the greatest triathletes ever, a strong performance from him would be great news for the sport generally. It could also be quite key in determining whether he should be under consideration for a Collins Cup Captain's Pick for Team Europe.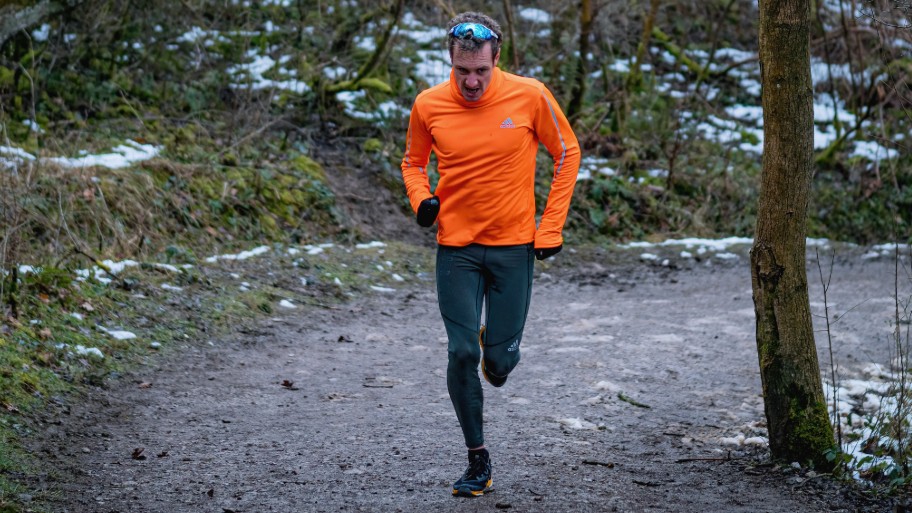 I would be very surprised if the winner does not come from one of those names above – but that doesn't mean that others can't impact the race or potentially cause a bigger surprise. Based on their efforts in St George, the 'from the front' style of racing of youngsters Kyle Smith (NZL) and Sam Laidlow (FRA) should mean that they have plenty of airtime – both among the best in the swim and bike, and with an aggressive racing style.
A little more experienced, yet still not even 30, Ben Kanute (USA) is another ace swimmer who rarely plays the percentages game, while the return to racing of Henri Schoeman (RSA) after breaking his foot in Tokyo, will add even more firepower to that opening swim. Throw in Aaron Royle (AUS) and Max Neumann (AUS) and it's pretty clear that there will be a very solid looking group of athletes trying to see if they can put pressure on Blummenfelt, Iden and Sanders from the start in the water.
TRI247 Picks
While there is little to go on in terms of 2022 racing outside of that victory at The Championship, I've got to stick with my statement above that Gustav Iden has earned the right to be regarded as the best male middle distance athlete over the past three years. He is my race favourite.
Betting against the past 12 months of performances from Blummenfelt is a tough call, but having raced St George, Sub7 and with bigger targets ahead (Kona), even for him, I'm not sure he can arrive in Canada at approaching A+ form with those two tough, recent, long course efforts in him. That said… he did win the World Triathlon title there last year!
For second, I'm going to take a punt on Alistair Brownlee. Of course that's not a reflection of his talent – at his very best, he could potentially make everyone else look silly – but that while he'll be eager to return to racing, he wouldn't be making the trip across the Atlantic unless he thought he was ready. As outlined above, having what appears to be a hungry and talented group of fast swimmers in the race will surely play to his strengths too.
To complete the podium, I'll go with the home favourite, Lionel Sanders. Given what I've said about the swim strength in this race, that might come back to bite me, I know. What could benefit him however, relative to a typical 70.3 event, is the application of the 20m drafting rule. Thus, I'm going with a combination of home soil motivation, improved consistency and perhaps some Kristian fatigue, to see Lionel find a podium spot.
That said, I won't be placing any of my own money on this forecast… but I will be enjoying the action, however it plays out, and I'd recommend you do similar.
Event Format
The event will be held over the PTO's '100km' distance.
That comprises of a 2km swim in Hawrelak Park lake (three laps), an 80km (four laps) bike course, with a total elevation of 752m, and finishing with a pretty flat and fast 18km (four laps) run.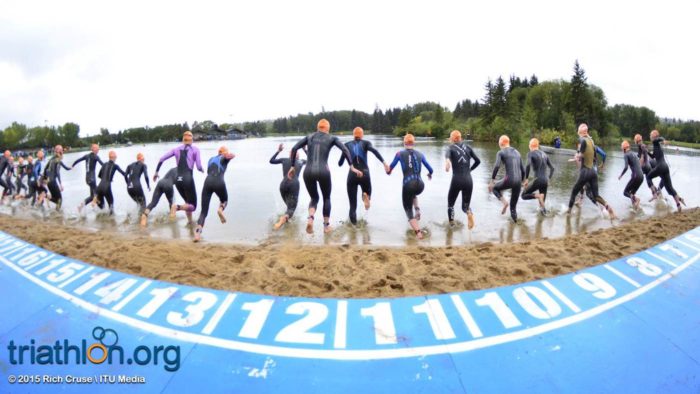 Prize Money: What's on the line?
Nobody will go home empty handed from Edmonton this weekend, with the $1million prize purse paying up to 40 athletes deep.
The race winner will collect $100,000, with a top-10 finish being rewarded with a minimum of $16,000, and 20th still earning $5,000. The full prize breakdown is as follows:
1. $100,000
2. $70,000
3. $50,000
4. $40,000
5. $35,000
6. $30,000
7. $25,000
8. $20,000
9. $18,000
10. $16,000
11. $14,000
12. $13,000
13. $12,000
14, $11,000
15, $10,000
16. $9,000
17. $8,000
18. $7,000
19. $6,000
20. $5,000
21-40. $2,000 each
As we consistently highlight, thanks to the formation of the Professional Triathletes Organisation, financial rewards from performance are not solely from on-the-day performances.
The PTO World Rankings will see a total of $2million awarded at the end of 2022, based up on the final standings in those points tables. The rewards there can be substantial, with a move up or down the rankings system potentially earning you more than any individual event.
It is worth noting that for this specific event – as with the US Open later in the season – ranking points earned in Edmonton will also benefit from a 5% additional bonus. Thus, a strong performance in Edmonton could potentially be a very lucrative one, in both race day and end of season bonus terms.
As the final weekend of qualification for the second edition of the Collins Cup too (which itself offers a $1.5million total purse), there is a lot on the line in Edmonton.