After much build-up, it is race week for the debut edition of the PTO European Open, which will take place this Saturday (May 6) in Ibiza.
From one of the best female Pro fields in history, to the match-up of two triathlon legends, to the young guns taking on established stars – not to mention a $600k prize purse up for grabs – it has certainly got the triathlon community talking.
Such strong fields (MEN | WOMEN] – despite a few late withdrawals – also make predictions difficult, and that can only be good news in terms of race excitement.
To get some external input and thoughts as to how the races may play out and who will prevail, we have call on our first expert panel of the 2023 season.
In the this first piece, the focus is the Pro Men, who will kick-off the action at 0815 (local time) at Figueretas Beach on Saturday.
Our expert panel
There's no shortage of experience where our panel is concerned:
Helle Frederiksen: A London 2012 Olympian for Denmark, Helle's career truly hit the heights when she made the transition to middle and long-course racing. With 37 podium finishes from 41 races post-London 2012, she is well versed in elite performance. Her victory at Challenge Bahrain in 2014 was, for many years, the fastest half distance performance from a female athlete.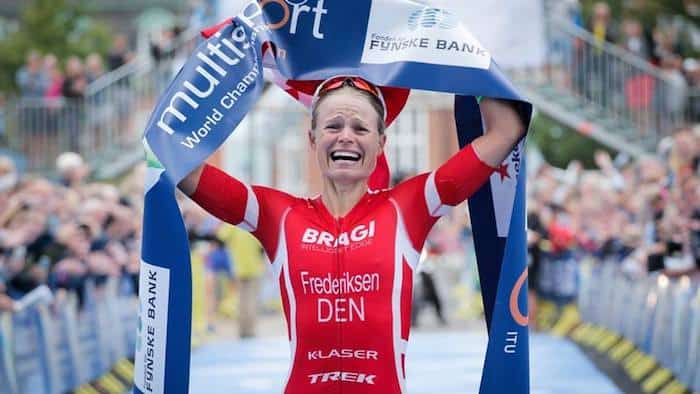 Craig Alexander: Better known in the triathlon world as Crowie, Craig Alexander is a legend of the sport. A three-time IRONMAN and twice IRONMAN 70.3 World Champion, he even won both in the same season in 2011. That third win in 2011 was set in course record time (8:03:56), which stood for another six years.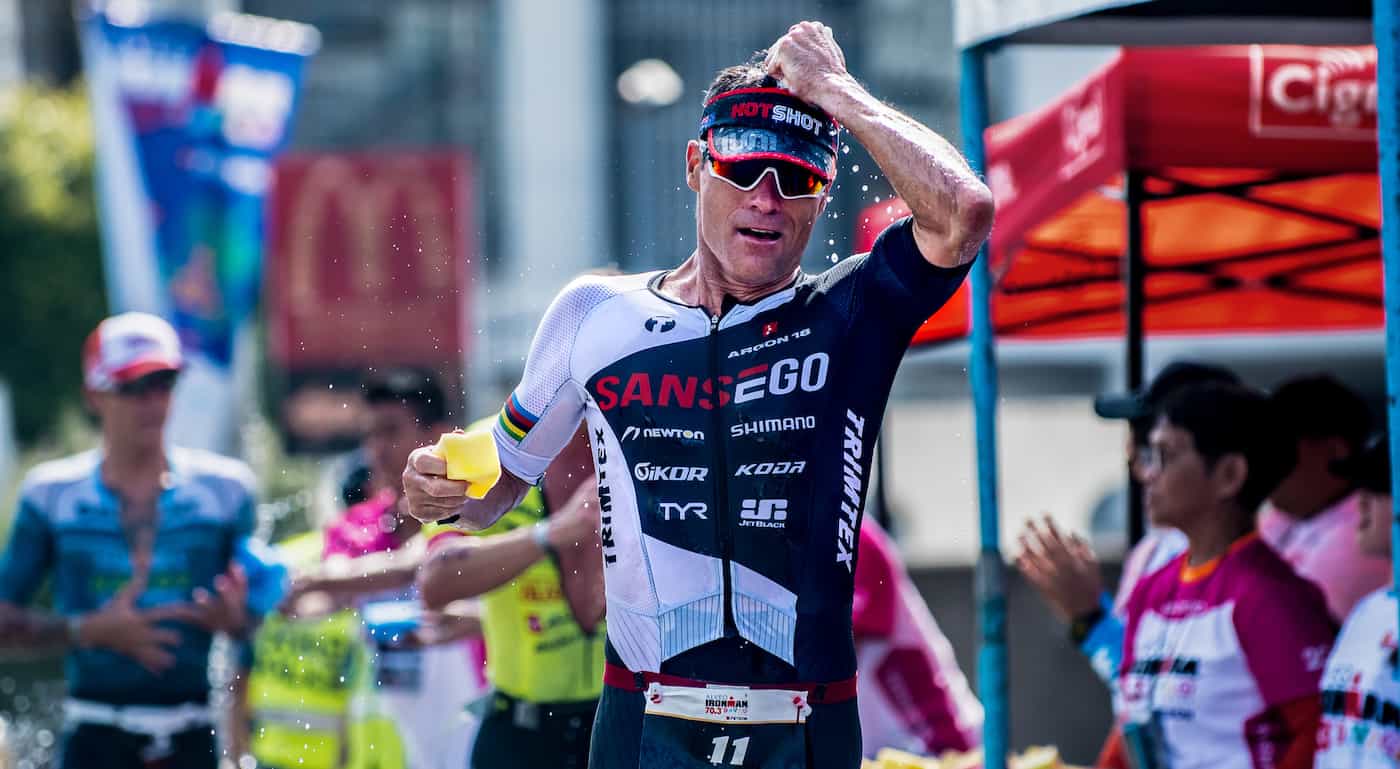 Laura Siddall: After some great success at age-group level, Laura didn't even turn Pro until she was 34 – but what a run she has had. Four IRONMAN wins, a European Long Distance Championship and twice second at Challenge Roth are highlights of a C.V. which now features more than 30 podium finishes. She also finished 7th (St George) and 10th (Kona) at the two IRONMAN World Championship events held in 2022.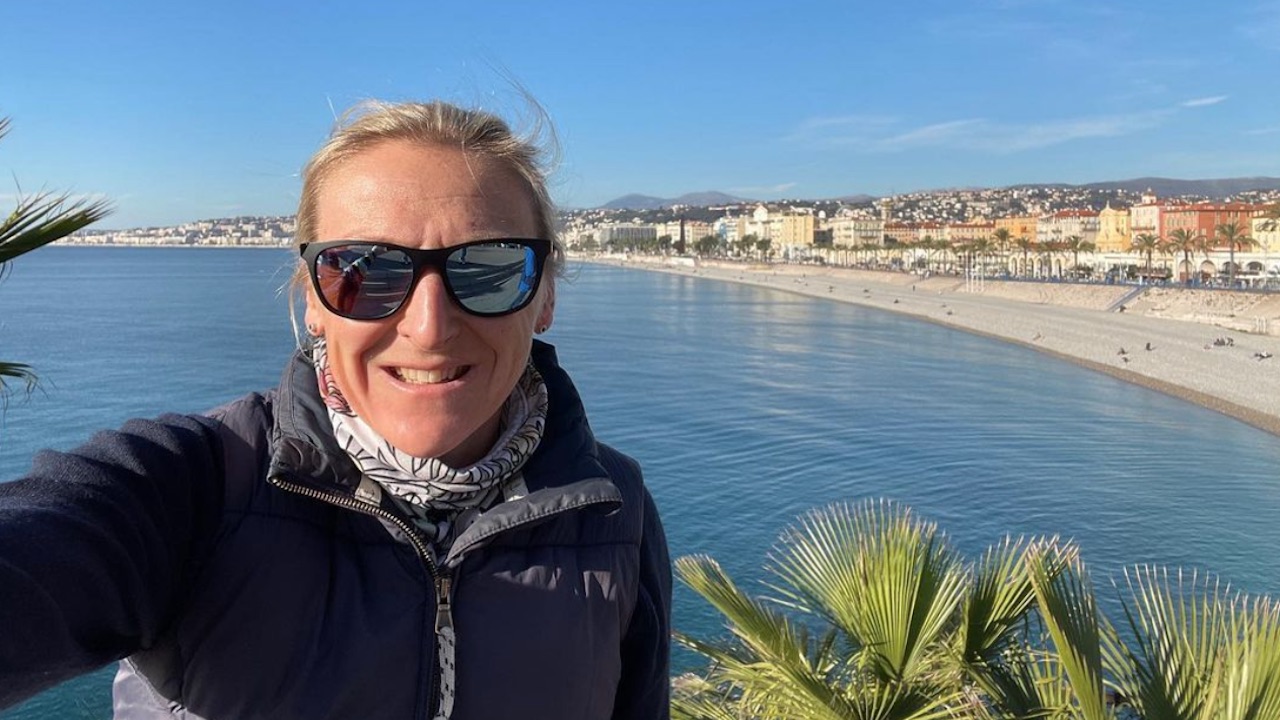 As always, our panel's views were collected independently – there's no compromised group decision making here. Let's see if they agree with each other… or not!
Jan Frodeno – don't doubt the 'GOAT'
While it may be more than 20 months since he finished a race, as a collective, our trio of experts still have high confidence and great(est) expectations in Jan Frodeno. He's the top pick for both Helle and Laura.
"I cannot bet against Jan', said Helle, though she believes that to achieve that goal, he will need to be tactically perfect:
"I believe it's on Jan to take the race to the others. It will require (and I expect it will happen), a swim that's pushed very hard with high intent. Equally, a bike that's pushed to the limit of his riding ability." Those thoughts echo my own about how aggressive I expect this race to be from the first stroke.
"If Jan executes with precision and pushes his capacity in the swim and bike, I think it may be his race to lose on the run. On paper, Jan is not beating Kristian in a foot race. I think Jan can win this race by racing his own race, racing to his strengths and being the aggressor all day long."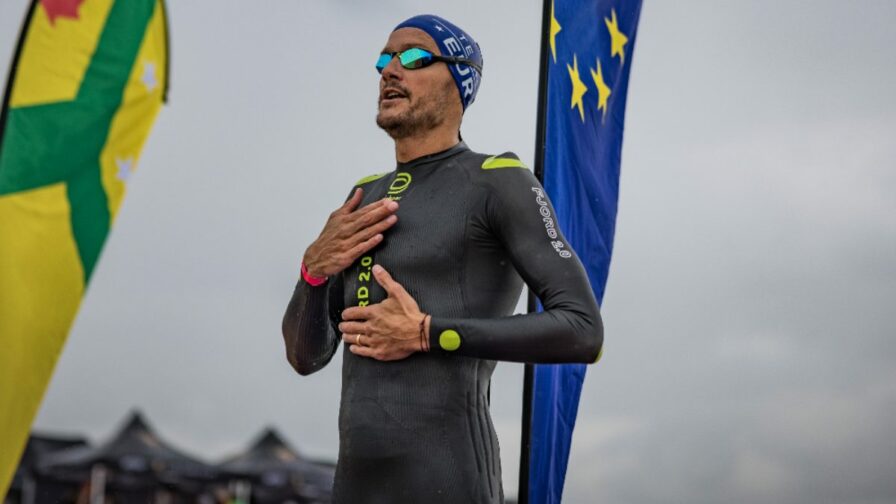 Tactics was a word which also came up in Laura's assessment:
"I feel on his day, fit and on form, Ali Brownlee is still the athlete to beat in the world. But then I also think Jan Frodeno is hungry to be back and keen to show the world he's the best. I also think Jan has the ability to raise his level of performance to match anyone, and he is tactically one of the best too and can dictate the race."
While not picking him for the win, Crowie still has the German legend on his final podium, commenting, "It is hard to know exactly where Jan's fitness is but he is just so strong and has no weaknesses, so I can't believe that he won't be on the podium."
Danish Dynamo – Ditlev to roar?
All three pick the same Scandinavian powerhouse to feature strongly on Saturday, but it's not Kristian Blummenfelt.
Instead it is Danish dynamite Magnus Ditlev who our expert trio back to make not only a significant impact on this race, but to be part of the post-race champagne celebrations.
Craig picks Ditlev to take silver in Ibiza, explaining: "Magnus has the bike power to bridge up and ride through. I think the swim will be super-fast with a powerful front group forming that will include Ali, Jan, Aaron, Daniel, Kyle and possibly a few more. They will definitely continue to push the pace on the bike but I can see Magnus getting over to them and then running well."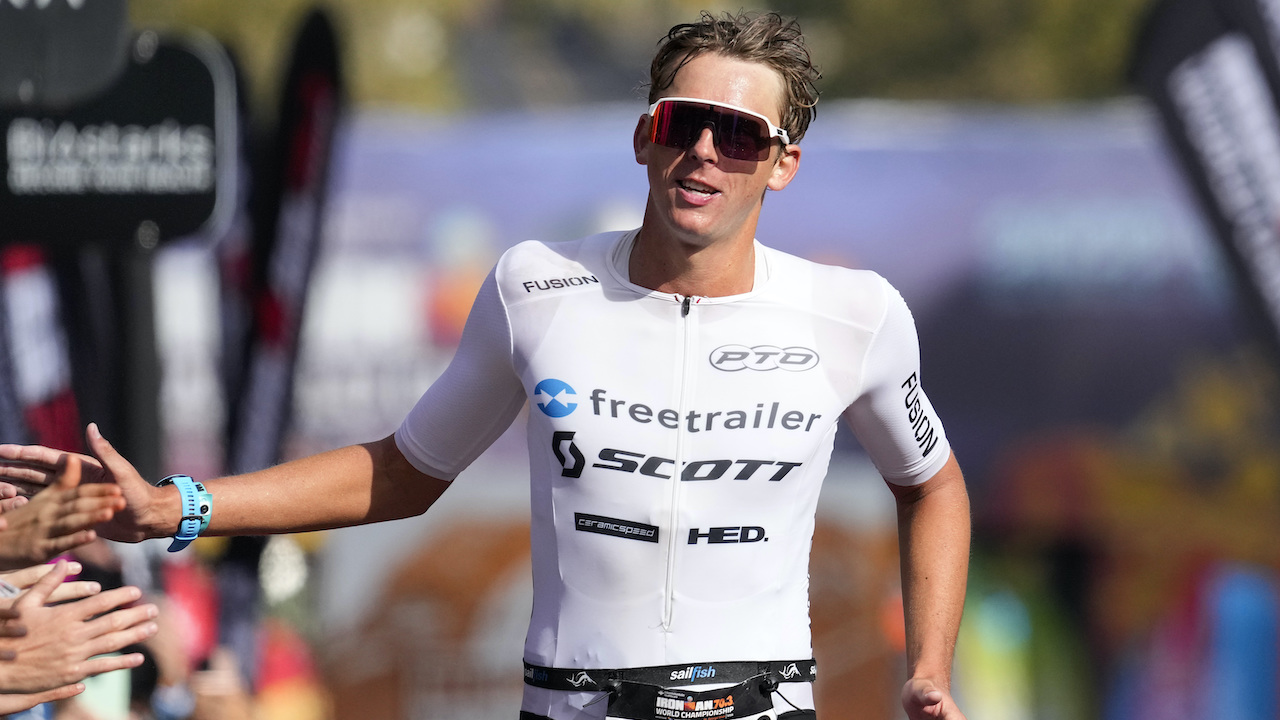 Helle shares a similar view, and along with Laura, she picks Ditlev for third:
"I think Magnus is ready to shine within this field. He's been growing in performances every year and I think he's ready to step up to be a consistent major event podium performer, in the most stacked of fields. The big question for Magnus will be can he break the elastic and get away on the bike with a big enough gap on "the runners". My vote is yes, the unknown is how many runners can he keep away."
Brownlee love too – can Alistair rule again?
Recently turned 35, Great Britain's double Olympic Champion Alistair Brownlee has missed as many races with injuries as he's started in recent years – but has still shown signs that he is not yet yesterday's man. Indeed, Craig Alexander still thinks he's the best out there, and that the party will indeed be a good one on Saturday:
"I think Ali is the best pure triathlete I have seen and I am assuming he is 100% fit and healthy. I have picked Ali to win a few times now over the past few years at 70.3 Worlds (Port Elizabeth and Nice) and PTO races and got it wrong, but I think this time he gets the win."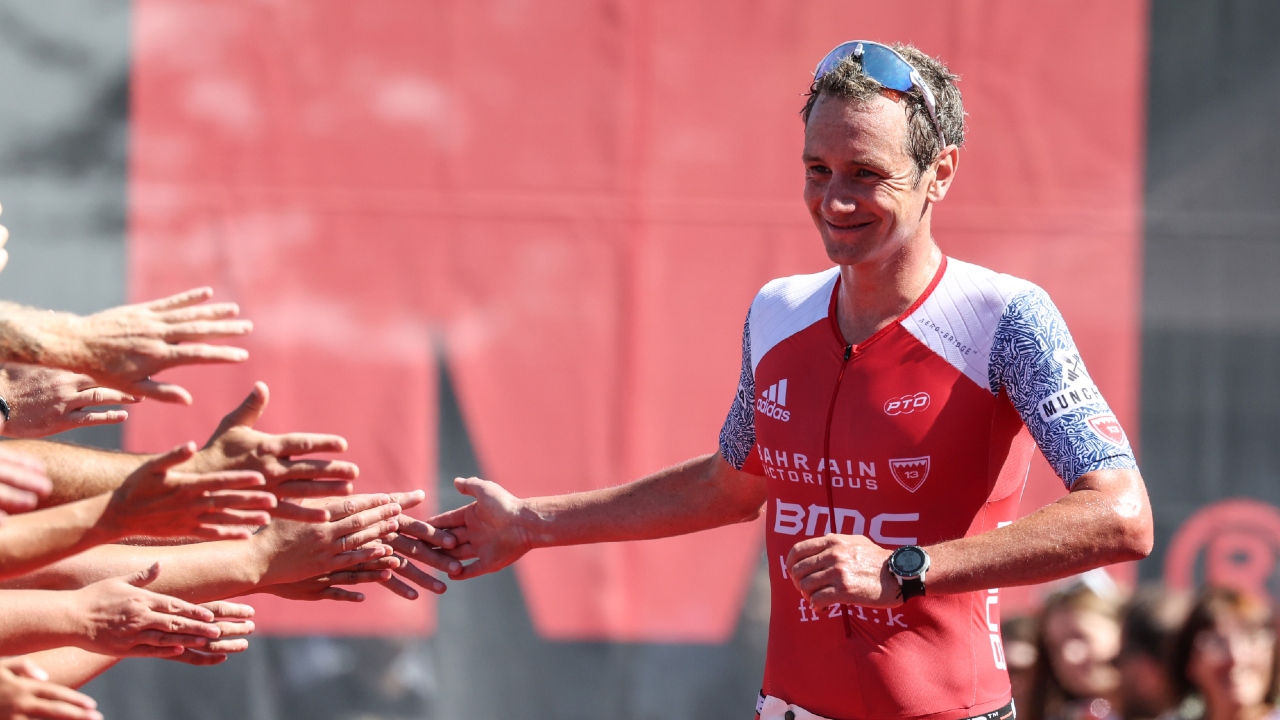 Laura's comments followed a similar theme: "I feel on his day, fit and on form, Ali Brownlee is still the athlete to beat in the world." She picks her fellow Brit to take second.
Big Blu clues – long season ahead
Kristian Blummenfelt, the dominant male athlete of the past years has Paris 2024 in his sights and will be racing in a week's time at the WTCS event in Yokohama, Japan. Craig thinks that a busy schedule could, perhaps, see him miss out on a podium spot this weekend:
"Jason West is unlucky to miss the podium in my predictions and I also have Kristian just off my podium. He had a very indifferent first race last year in Dubai (a race you might remember that Martin Van Riel won with an amazing performance). For some reason, I just have a feeling that Kristian may not be right at 100% with such a big schedule ahead."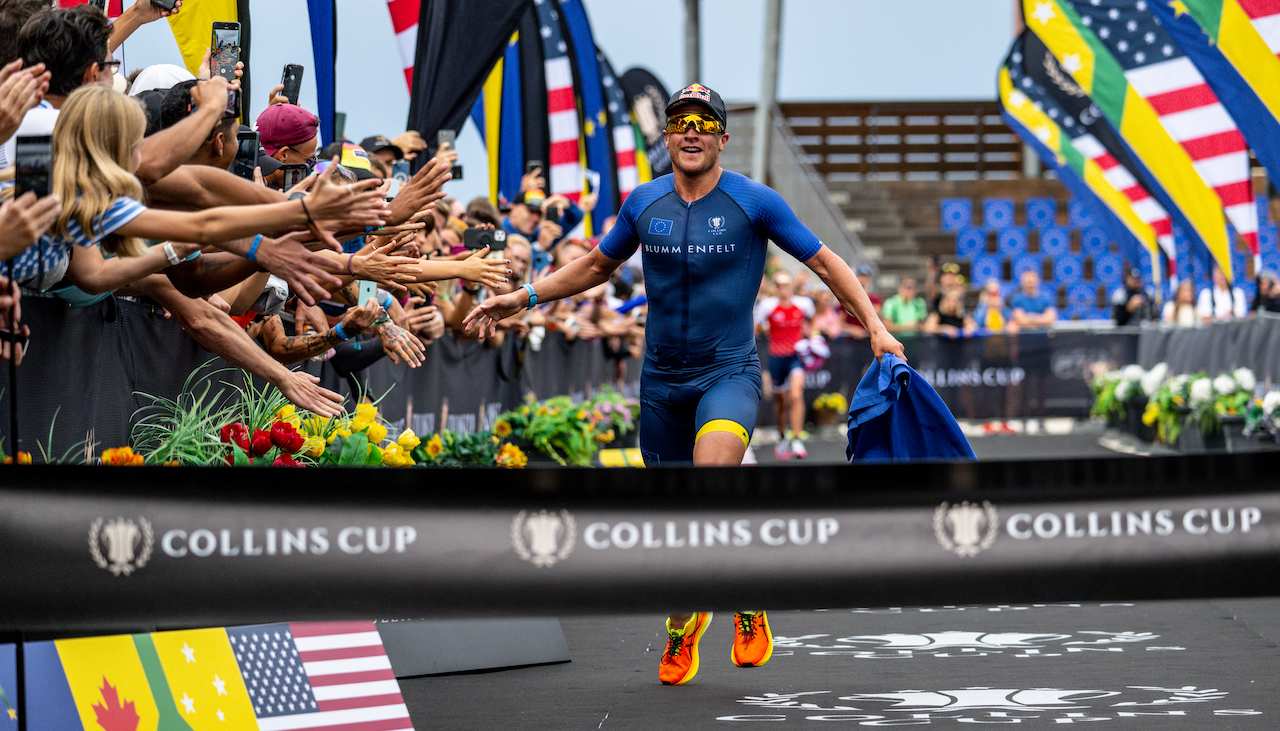 While picking Jan for the win, Helle does however pick the Norwegian star to take second ahead of her countryman, Magnus Ditlev. Of the IRONMAN 70.3 World Champion, she said
"He's talked a lot and he's backed it up, time and time again. Kristian is such a special talent. I love the way he races. His weakness, the swim, is at risk of being exploited this weekend. It's going to be so key that he doesn't get detached.
"This said, Kristian can bike really well, and he can suffer more than anyone else so we shouldn't rule him out even if he gets detached. It's the first time we see Kristian, Frodo and Ali on the start line and Kristian is hungry to be the victor among them, and nobody will want to start the run alongside him."
All three experts commented how difficult this race is to predict, with little form to go on and such deep fields so early in the year. Tune in on Saturday to see how it all plays out.
Expert Picks for PTO European Open 2023
| | | | |
| --- | --- | --- | --- |
| | Gold | Silver | Bronze |
| Helle Frederiksen | Jan Frodeno | Kristian Blummenfelt | Magnus Ditlev |
| Craig Alexander | Alistair Brownlee | Magnus Ditlev | Jan Frodeno |
| Laura Siddall | Jan Frodeno | Alistair Brownlee | Magnus Ditlev |