This is a preview – click on the links to find out how Vincent Luis and Angelica Olmo collected impressive wins.
After a busy Friday last week with the WTCS Grand Finals Abu Dhabi and IRONMAN Israel, there's another early start to the weekend coming up to kick off December, with the 2022 edition of CLASH Daytona.
There are some strong athletes racing – including the new World Triathlon Champion, Leo Bergere – and at least one athlete who is taking on the Daytona (Friday, Florida) and Indian Wells (Sunday, California) double. Recovery protocols and Air Miles on standby!
You can watch both races live via the embed below; here's the inside track on the CLASH Daytona event.
Start time, how to watch live
Racing takes place on FRIDAY 2 December 2022.
The Pro Women will start at 0945 local (Eastern) time. That's 1445 in the UK, 1545 CET and 0645 Pacific
The Pro Men will start at 1300 local time. That's 1800 in the UK, 1900 CET and 1000 Pacific.
The Pro races will be broadcast live via the CLASH Endurance digital channels, including Facebook and YouTube.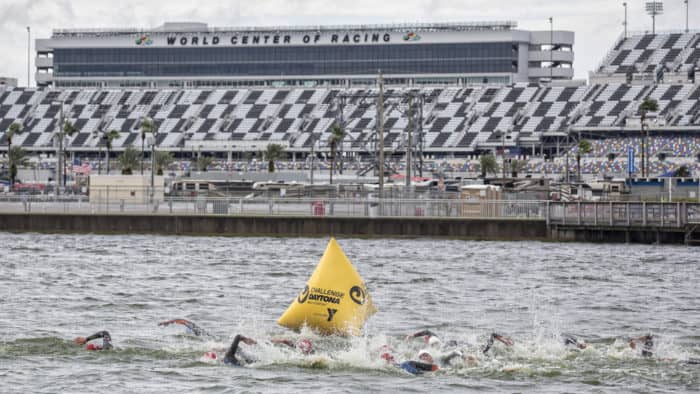 What is CLASH Daytona?
Formerly known as Challenge Daytona prior to 2021, the event takes place at and within the confines of the Daytona International Speedway (DIS), home of the Daytona 500 motor race.
This format this year returns to the 'Daytona distance', a seemingly random at first glance combination of circa 1.6km swim / 60km bike / 13.2km run.
The origin dates back to the first edition of what at the time was Challenge Daytona, in 2018. Originally planned as a middle distance race, with the vast majority of the bike course outside the confines of the DIS, weather meant that the event could not be held in that format. Keen to go ahead with something, a plan was quickly hatched, and an event held entirely within the racing oval was pulled together over those shorter distances.
That proved to be a hit with athletes, organisers and media, and was repeated in 2019 when there was a Canadian double win from Lionel Sanders and Paula Findlay.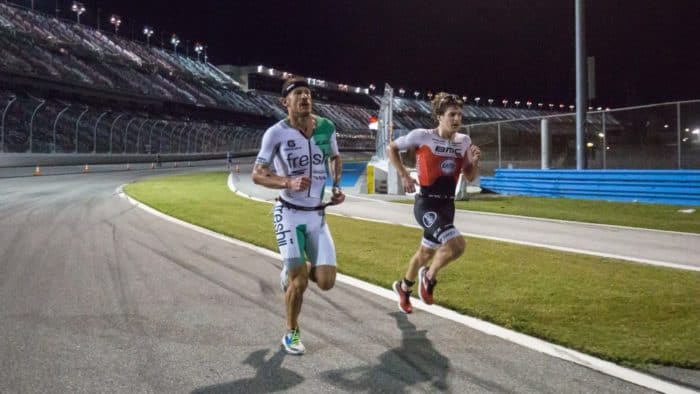 The following year saw the race adopt the now familiar '100k' format to host the PTO 2020 Championship, and that was retained last year, when Kristian Blummenfelt and Jackie Hering took the honours.
So, it is a case of back to the future, and to those original 2018 roots. Given the stories behind the additional 385 yards of the marathon, and even the origins of Ironman, no issues with me – it's history!
Pro Men
After winning the last two WTCS events of the season in Bermuda and Abu Dhabi, it could be a case of Les Bleus being the athletes to catch, in the form of Vincent Luis and Leo Bergere.
While more familiar with the draft-legal world, both have shown enough to suggest that a non-drafting distance that's not too far removed from their Standard distance racing focus. Vincent finished second around this time last year at IRONMAN 70.3 Indian Wells, despite being hit by a car mid-race. As for Bergere, even the challenging terrain didn't prove an obstacle earlier this year with a big win at IRONMAN 70.3 Lanzarote.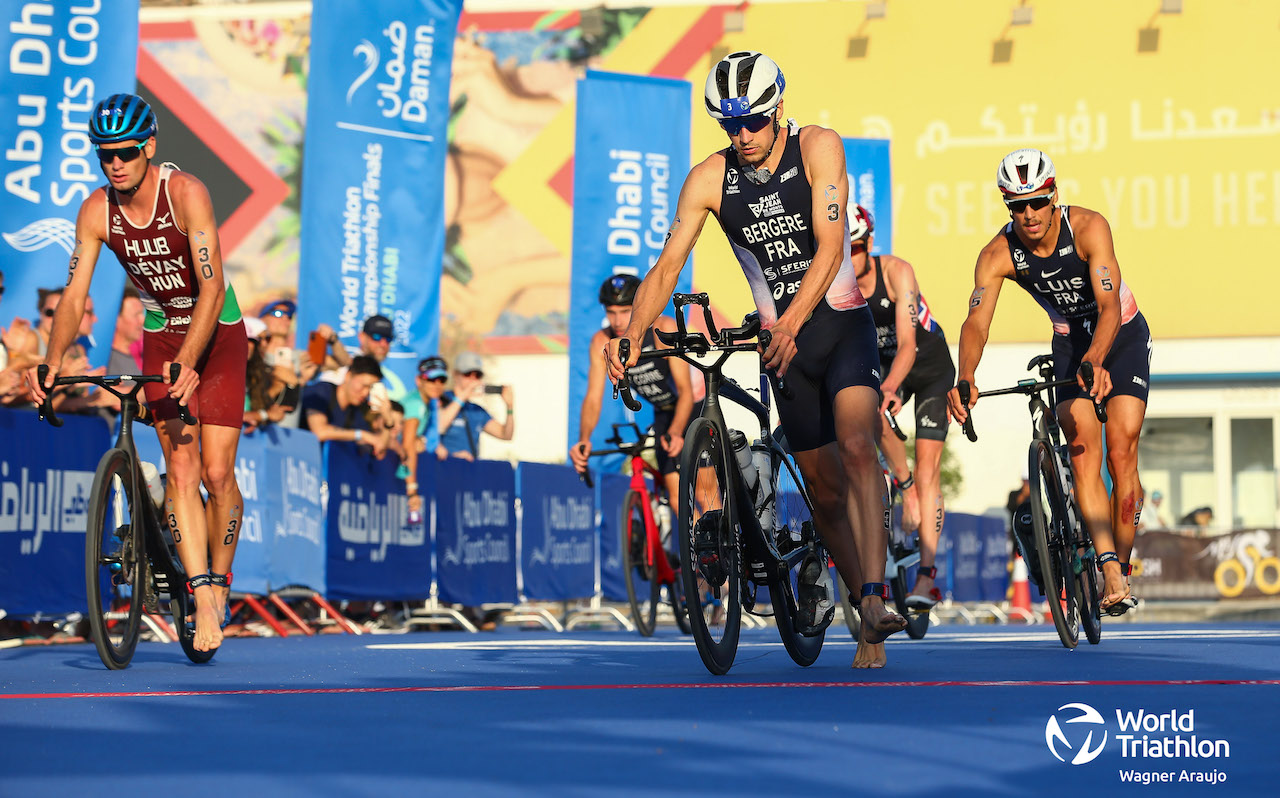 Going for the Florida to California double on Friday and Sunday is Jackson Laundry, who memorably won IRONMAN 70.3 Oceanside and was also seventh at the 70.3 World Championship recently.
On confirming his plans this week, he said, "The hope is to go all in for Daytona and just give it whatever is left for Indian Wells. It's been a long season and I'm stoked for another couple of chances to finish with a bang!"
Joining the French superstars, there's plenty more talent from the short course ranks dusting off the TT bikes, with names including Jonas Schomburg, Roberto Sanchez Mantecon (third in Bermuda), Jason West, Kevin McDowell, Seth Rider, Tom Bishop (check out his pre-race thoughts), and Rio 2016 Olympic bronze medallist, Henri Schoeman.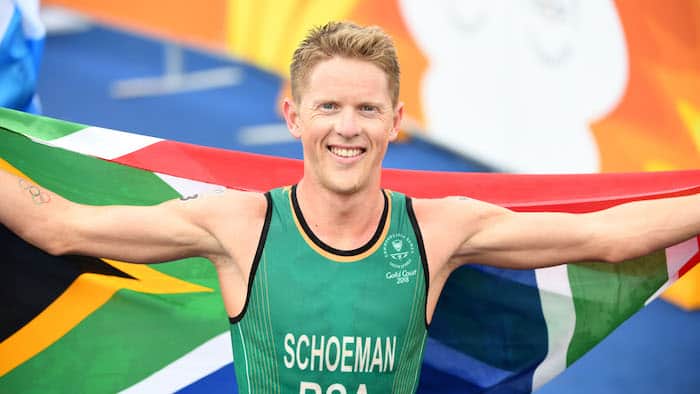 Pro Women
12 months ago over the longer format, Jackie Hering won a thriller of a race when she caught Great Britain's Lucy Hall in the closing kilometre to win by just 23 seconds. This season she was a winner at IRONMAN 70.3 Chattanooga and was seventh recently at the IRONMAN 70.3 World Championship in St George.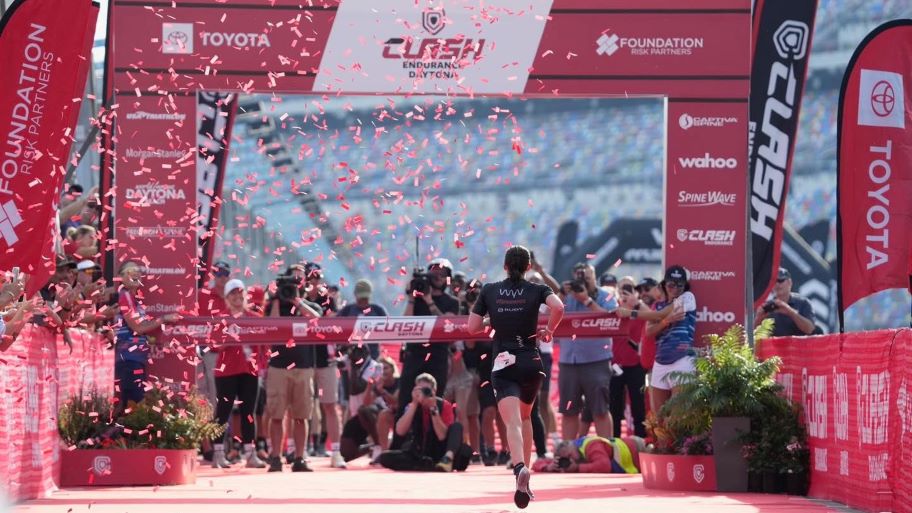 The shorter distance could work to the favour of Julie Derron, though the Swiss athlete has actually been racing well across all distances in 2022. Fifth at the PTO Canadian Open, top-10 at WTCS Leeds, second at IRONMAN Italy and also second at World Triathlon Cup Arzachena, tells you about her versatility and talent.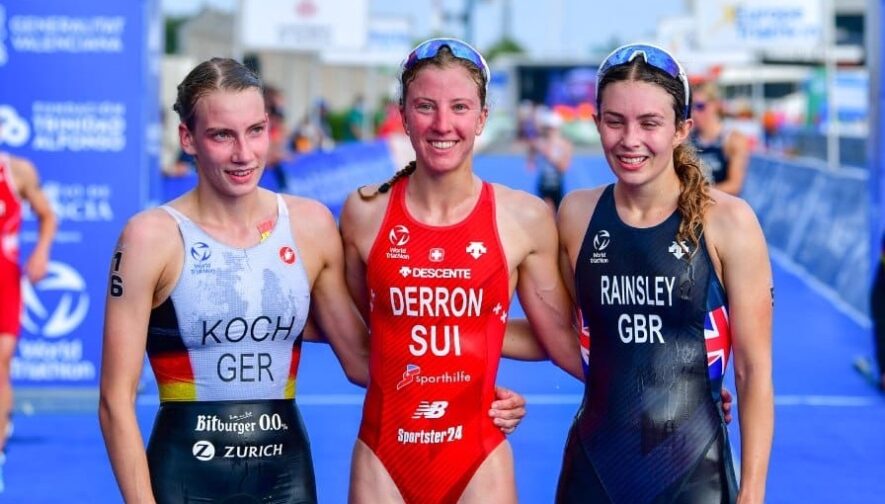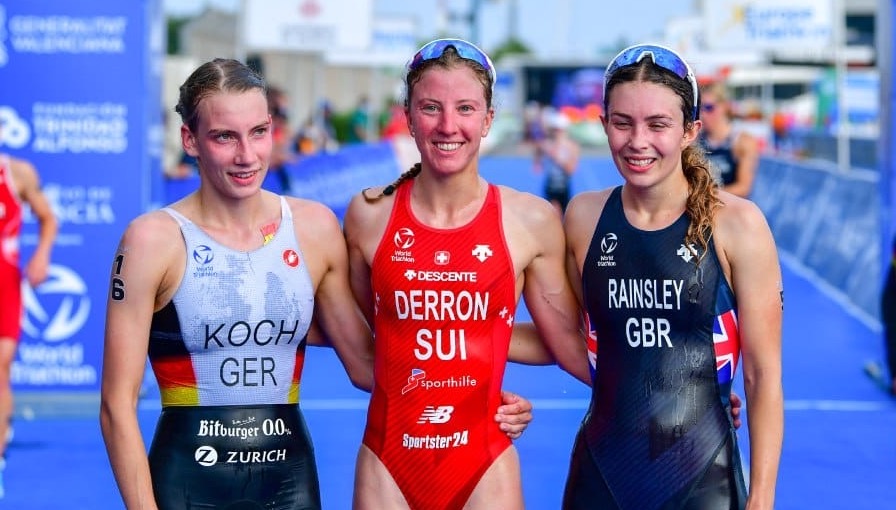 Spain's Sara Perez Sala is well regarded for her swim and bike prowess, but wins at The Championship and Challenge Gran Canaria this year tell you that she knows how to get it done across all three disciplines and cross the line first. Hopefully she will not repeat the cone clash which featured in her last CLASH Stateside….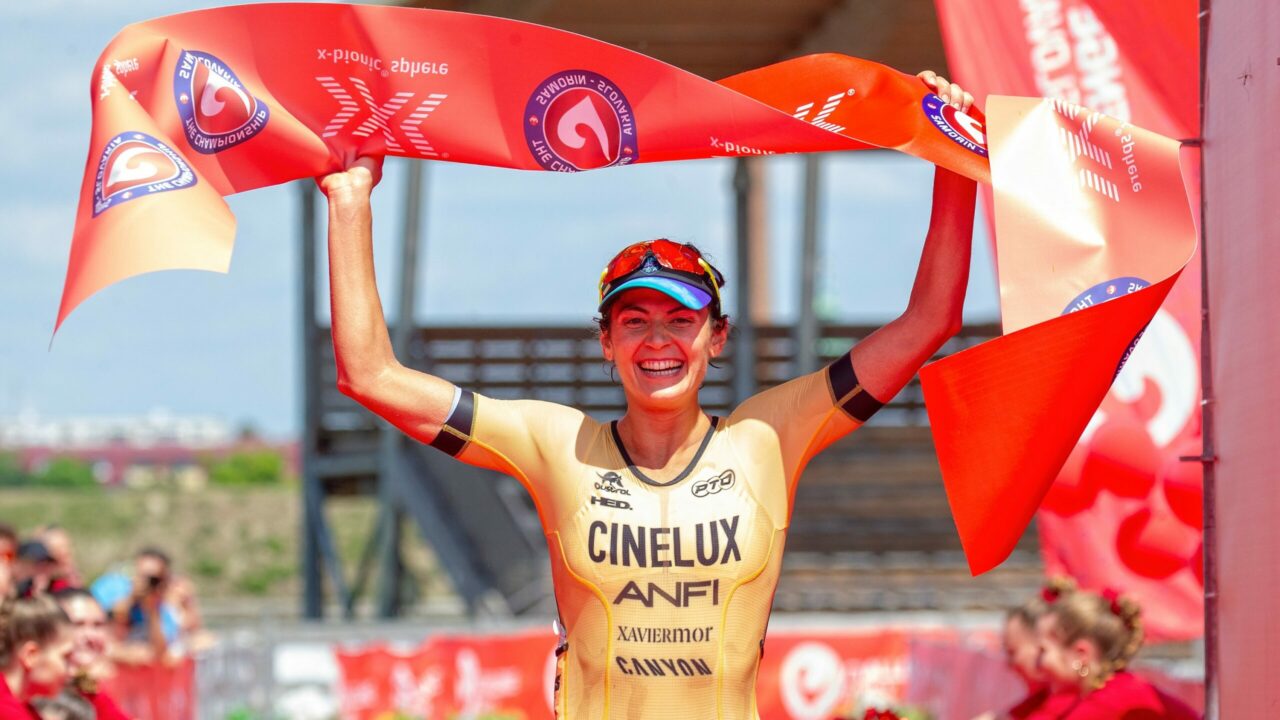 In a similar manner to the Pro Men, there is further short-course interest from the likes of Valerie Barthelemy, Dominika Jannicky, Hanne DeVet, Angelica Olmo and Sif Madsen all looking to make their mark in Florida.
CLASH Daytona 2022 Prize Money
The prize purse for the Daytona professional athletes totals $100,000. Race winners will collect $15,000 each, with the split paid eight-deep as follows:
1st – $15,000
2nd – $10,500
3rd – $7,500
4th – $5,500
5th – $4,000
6th – $3,000
7th – $2,500
8th – $2,000
Of course, thanks to the formation of the Professional Triathletes Organisation, financial rewards from performance are not solely from on-the-day performances.
The PTO World Rankings will see a total of $2million awarded at the end of 2022, based up on the final standings in those points tables. The rewards there can be substantial, with a move up or down the rankings system potentially earning you more than any individual event.
As we will be into December racing, there are very few further opportunities for athletes remaining to improve on their 2022 scores. Thus, any big moves this weekend have a strong chance of sticking until to the big cheques / bank transfers are handed out.