Just two days to go now, and it's time to step up our countdown to the 2021 IRONMAN 70.3 World Championship with more big-race picks.
We've already covered the basics – the start lists (Women and Men), plus the details on when / where / how to watch / prize money / previous winners – and even had our say on the leading contenders and who we think will take the titles (Women and Men).
We then called in a distinguished expert panel to share their thoughts on the Pro Women's race, and who they believe will go on to take the title in St. George, Utah this coming Saturday.
Let's get their insight now and predictions on the Men's Pro Race.
Do they agree with us… or even each other? Let's find out!
70.3 World Championship – Our expert panel
It's fair to say that our experts for St. George have been around the block a few times where middle and long-course racing is concerned:
Helle Frederiksen: A London 2012 Olympian for Denmark, Helle's career truly hit the heights when she made the transition to middle and long-course racing. With 37 podium finishes from 41 races post-London 2012, she is well versed in elite performance.
Craig Alexander: Better known in the triathlon world as Crowie, Craig Alexander is a legend of the sport. A three-time IRONMAN and the twice IRONMAN 70.3 World Champion, he even won both in the same season in 2011.
Laura Siddall: Laura didn't even turn Pro until she was 34 – but what a run she has had. Four IRONMAN wins, a European Long Distance Championship and twice second at Challenge Roth (including this year) are highlights of a C.V. which now features more than 30 podium finishes.
Joe Skipper: Currently #5 in the PTO World Rankings, Joe is one of the most consistent long-distance athletes out there. He was the first British athlete to crack the eight-hour mark for the iron-distance.
Expert picks – Men
A quick reminder. As with our Olympic Games expert picks features, all four of our panel have made their selections independently (they weren't even aware who the other members of the panel were).
As you will see, this brings even greater clarity to the direction that they (consistent with our own views here at TRI247), see the direction on Saturday's race going.
It's Norway, all the way
Coe or Ovett? Benn or Eubank? Oasis or Blur?
Perhaps not surprisingly, there is a very clear belief that gold and silver this weekend will come down to who is your favourite Norwegian (triathlete!), Gustav Iden or Kristian Blummenfelt?
Our panel are split on who they think will win, but united on which two athletes will fill the top two steps on the podium
#TeamGustav
Helle Frederiksen is going for an all Nordic/Viking podium – though highlights, it's not because she is biased! She says of her selection for the win:
"I view Gustav Iden as the most complete and on-form half-distance athlete. As reigning champion he'll be hungry to retain the title, and we know he'll be confident which plays such a big role in championship races.
"The only way I see Iden being beaten is if it becomes a sprint finish between himself and Blummenfelt!"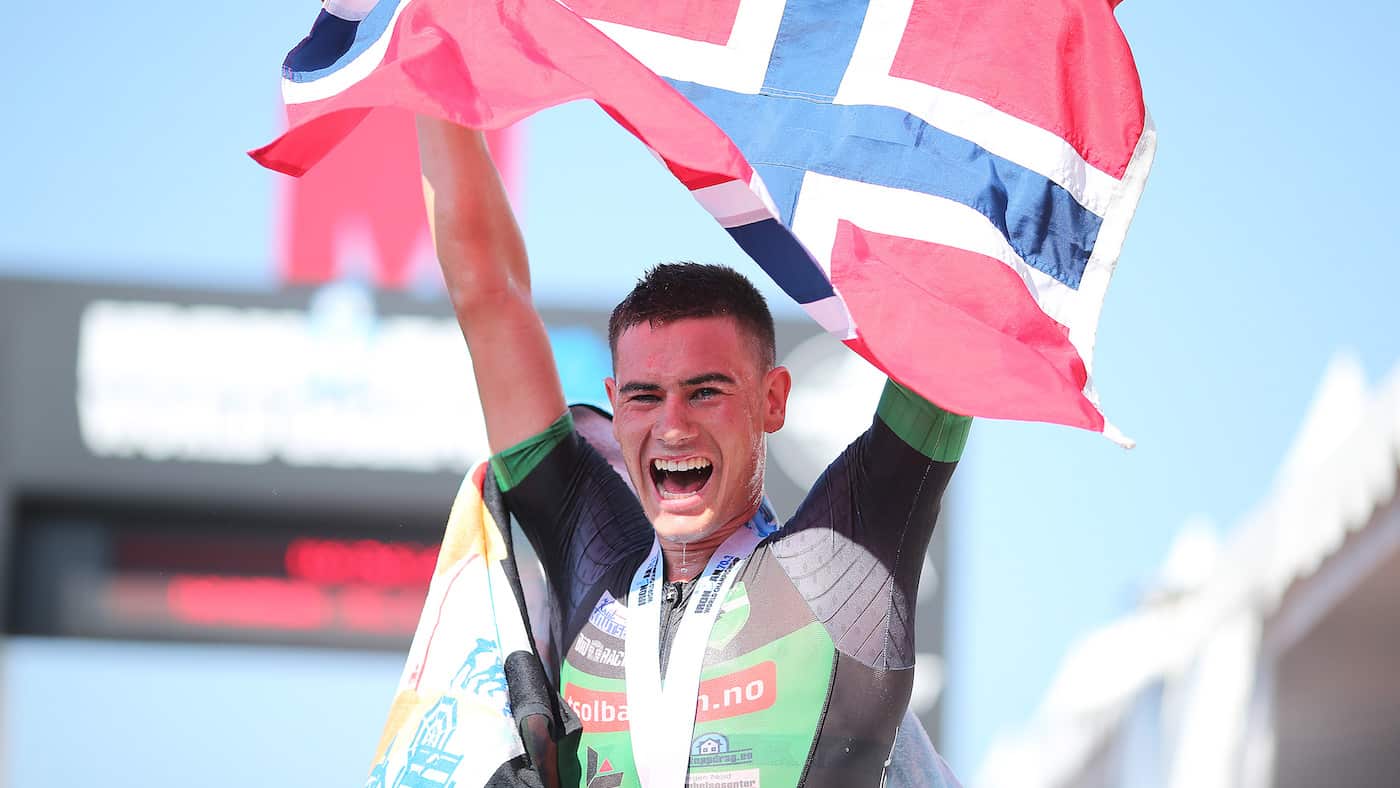 Joe Skipper admits he is struggling to split the training partners, but when pushed for a pick for gold, he has gone for the 2019 champion to win again.
"For me they are the favourites for the race. Both are on great form with Kristian winning Olympic gold and Gustav setting the second quickest time at the Collins Cup.
"I think for these two to win the race they need to be in contention starting the run. If they are at the front or very close, I can't see anyone beating them as they are the fastest runners in the field."
#TeamKristian
Both Laura and Craig have gone for Big Blu to complete a stunning triple of Olympic Games, World Triathlon champion and IRONMAN 70.3 Worlds victory in close succession, something we have never seen before.
It wasn't an easy selection for Laura, but she just thinks the lure of that trifecta will be just enough for Blummenfelt to win that Nordic battle:
"I think it will be a battle of the Norwegians with Gustav Iden vs. Kristian Blummenfelt. For some reason I think Iden will have the upper hand over the 70.3 distance, but at the same time you just can't write Blummenfelt off when there's a big title at stake!"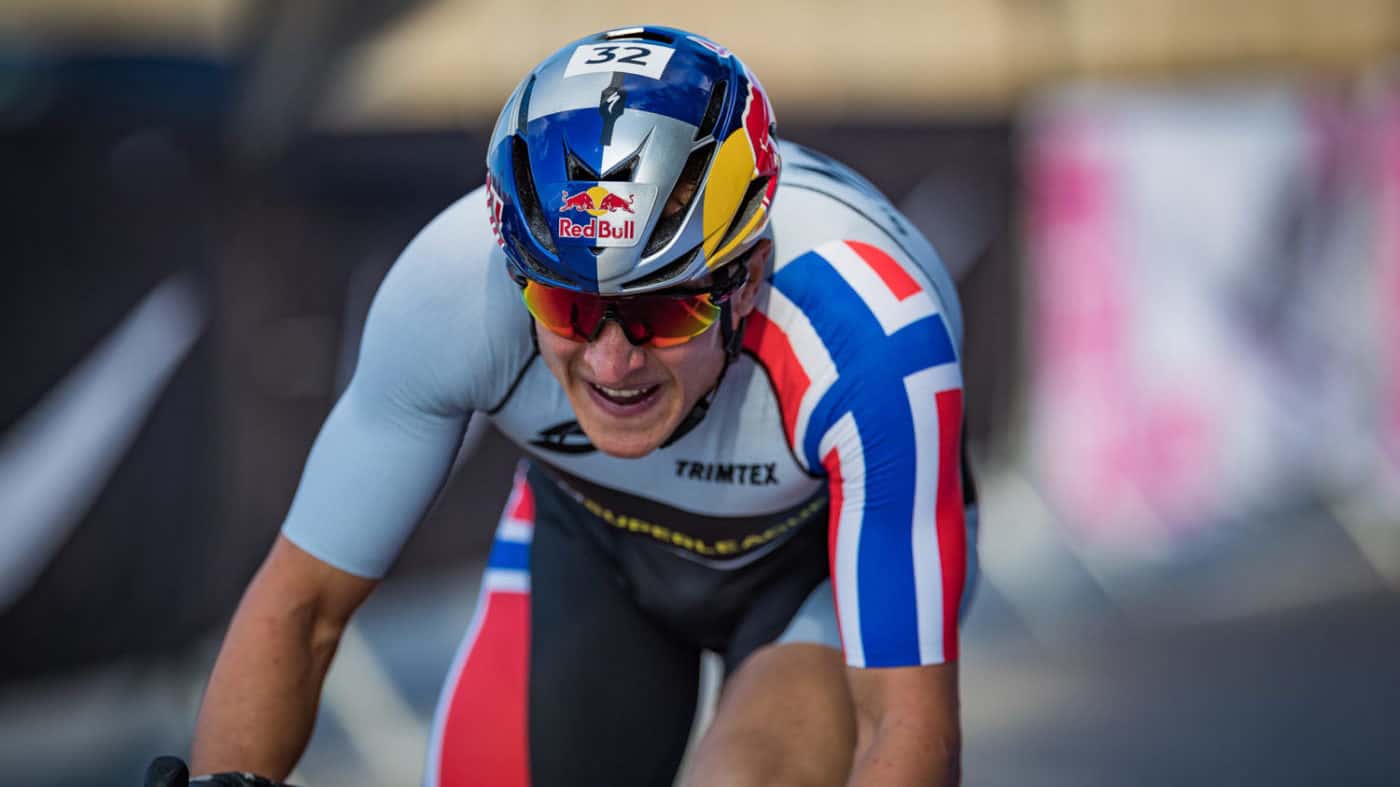 Helle is far from ruling out a Blummenfelt victory, but thinks that even the seemingly unbreakable athlete might just be carrying a touch of fatigue when it comes down the final stages:
"Kristian should not be ruled out. It's hard to say how much mental fatigue he may be carrying following the high of Olympic gold. The commitments and press, coupled with his World Triathlon Grand Final efforts, will bring both motivation but also fatigue. It could be those extra couple of % that is needed on the day and may be missing."
Craig's take was that the Olympic-level pure speed of the Norwegian pair, is what will distance them from their competition:
"I have always believed that half-ironman racing is much closer to Olympic Distance racing than Ironman and favours faster athletes. For this reason, I think Kristian and Gustav will fight out the men's race with emerging star, Daniel Bækkegård rounding out the podium."
A Battle for bronze?
While the women's expert picks were almost universally a Charles-Barclay vs. Knibb vs. Ryf affair, the podium may well be more open for the men, with three different athletes – Daniel Bækkegård, Magnus Ditlev and Sam Long – all featuring. A race for the 'young guns'?
Reflecting the thoughts earlier in the week of Sebastian Kienle, Helle says of fellow Dane Bækkegård:
"He's the complete package, front pack/pace setting swimmer, front pack cyclist and an ITU running pedigree. Like Gustav Iden, I view Daniel as part of the new era and his form, plus his St. George course experience/insights, will be giving him confidence.
"When Daniel is confident, consistent, healthy and fit, as he is now, he's very dangerous in the deepest of fields against the best in the world. I'm feeling confident Daniel is ready to podium."
Craig also selected the Dane as his bronze medal pick.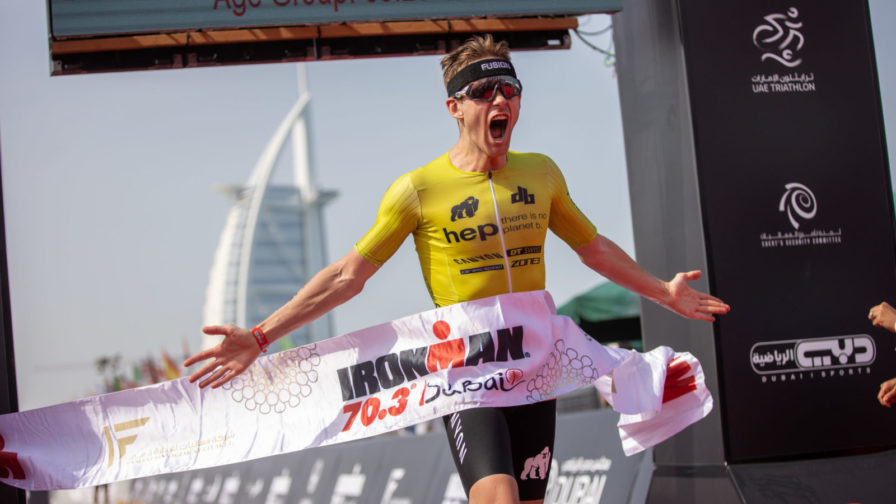 The Viking theme continues with Laura's pick of Magnus Ditlev – could the big picture of this race be Norway vs. Denmark?
While we included Sam Long in our five potential winners feature, it did come with a strong caveat that he simply could not afford to have a bad swim.
Joe Skipper (another athlete who's familiar with chasing out of T1), agrees, but still picks 'Yo Yo Yo' to get it done:
"He's been improving a lot over the last 18 months and has had some great results and also was involved in a very close battle with Lionel sanders on the same course.
"For Sam to win I think he needs to have the best swim of his career and ideally get out of the water no more than 2 to 2:30 down. He then needs to get to the front and ideally gain a two-minute buffer on the Norwegians starting the run.
"It's a tall ask but that's what I think it would take for him to win. I think other than the Norwegians he's probably one of the faster runners in the field off the bike."
Tune in on Saturday to what should be an exciting race.
The Bottom Line – Expert Picks
| | Gold | Silver | Bronze |
| --- | --- | --- | --- |
| Helle Frederiksen | Gustav Iden | Kristian Blummenfelt | Daniel Bækkegård |
| Craig Alexander | Kristian Blummenfelt | Gustav Iden | Daniel Bækkegård |
| Laura Siddall | Kristian Blummenfelt | Gustav Iden | Magnus Ditlev |
| Joe Skipper | Gustav Iden | Kristian Blummenfelt | Sam Long |