This was a preview of the event – click on the links to read about incredible wins for Rudy von Berg and Kat Matthews.
No single event on the schedule this season has more pro qualifying slots on offer for the IRONMAN World Championships than the 10 (5MPRO / 5WPRO) at this weekend's Memorial Hermann IRONMAN Texas – the Americas Championship.
As you'd expect there's a strong home defence in the Lone Star State – but arguably the two favourites hail from the UK in the shape of Joe Skipper and Kat Matthews.
The Woodlands course has delivered plenty of fast times and high quality winners over the years, and while the depth has been diluted this year (the strength of field in both races is markedly less than Challenge Gran Canaria, no doubt much to do with a bumper weekend in a fortnight at both Ibiza and St George), there's still lots to look forward to.
Start time and how to watch
Not least the fact that live coverage of Saturday's event is embedded right here below and also available on IRONMAN.com/Live, YouTube, and Facebook – the first of 12 full-distance IRONMAN stops throughout 2023 season, with the broadcast getting under way at 6am local time.
As always, the IRONMAN Tracker app on mobile devices is your essential addition if you want to check out the race data as it happens, alongside the broadcast and commentary.
Racing starts at 0625 local time (PRO Men), with the PRO Women five minutes later. That corresponds to 1225/1230 in the UK, 1325/1330 CET and 0725/0730 Eastern time.
One of the most popular events on the circuit with both the pros and age-groupers, the race begins with a 2.4-mile, point-to-point swim in Lake Woodlands, followed by the 112-mile two-loop bike course on the Hardy Toll Road and a 26.2-mile run traversing The Woodlands and finishing on the Waterway Bridge.
Pro men
The top two in the men's field in bibs #30 and #31 are Matt Hanson (USA) and Joe Skipper respectively.
Their last full-distance race was at IRONMAN Arizona late last year when the Brit was a clear-cut winner – and that race mean both have already qualified for the IMWC in Nice, making those five available slots even more appealing.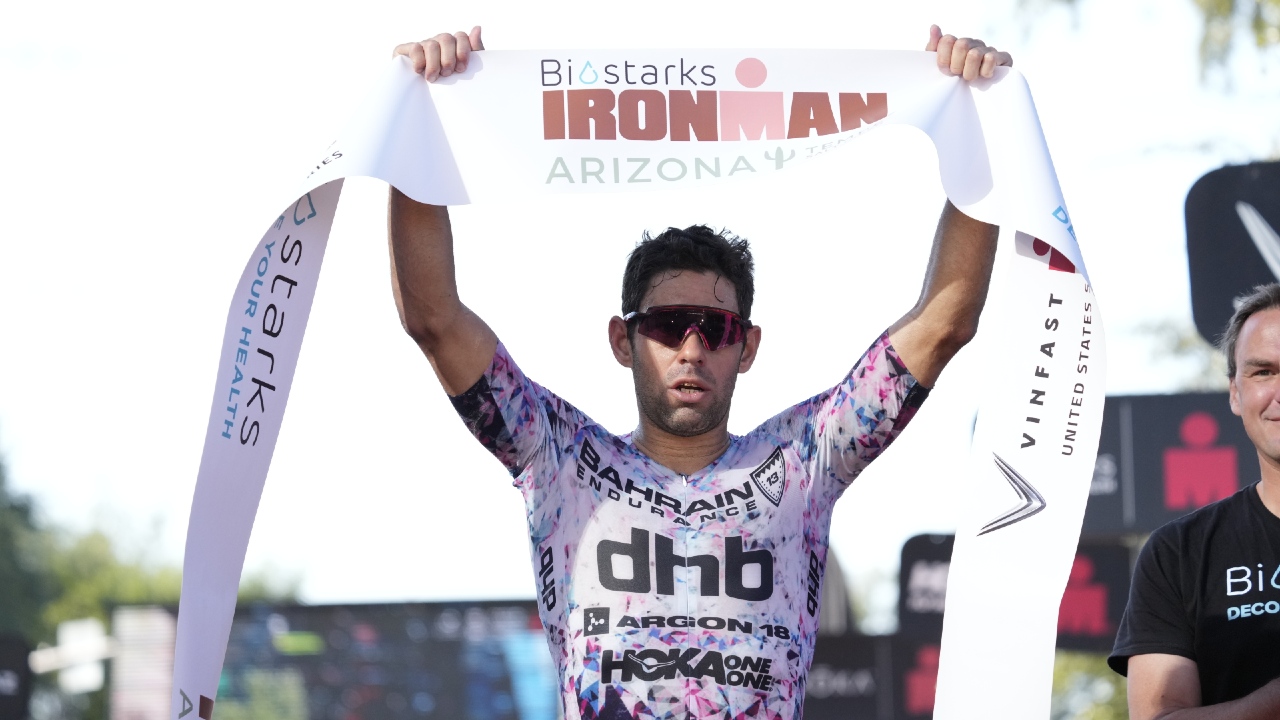 Hanson has the potential advantage of race sharpness after his second place to the rapidly-improving Tom Bishop at Challenge Puerto Varas.
Skipper has had more important matters on his mind after he became a father for the first time recently but he's talking a good game, saying: "I wasn't planning on doing this, but the training has been going really well, so I thought I'd put an entry in."
Next up for him is the World Triathlon Long Distance Championships in Ibiza but he looks the favourite to us in what has the potential to be a momentous season now that the IRONMAN World Championship will be held on a course which should play to his strengths in Nice.
The pair are unlikely to have things all their own way – talking of Nice, Rudy Von Berg (USA) is looking to match his IRONMAN France win last year while up-and-coming USA stars Trevor Foley and Chris Leiferman will also look to get in the mix.
And in terms of the way the race will pan out – can anyone match last year's #1 ranked Andy Horsfall-Turner (GBR) in the swim?
Pro women
Again a strong British favourite in the shape of Kat Matthews which is a remarkable thing to say given that late last year, on a training camp in Texas during the run up to Kona, she was involved in a collision with a car whilst out on the bike, resulting in fractures in her skull, sternum and two vertebrae.
But she exceeded so many expectations – and possibly even her own – with her superb third place at IRONMAN 70.3 Oceanside at the start of the month, in what was effectively a stepping stone towards this.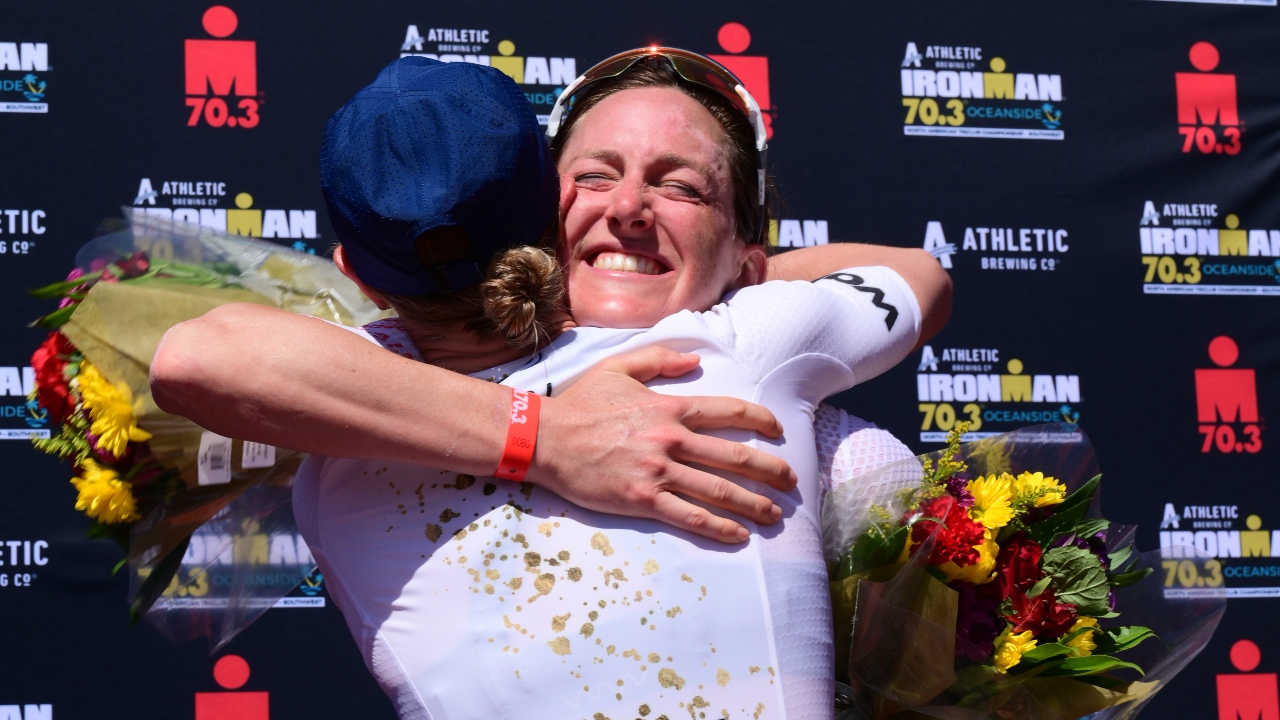 This again is likely to be emotional but she has a glorious chance of ticking off that Kona slot – and much more.
Jocelyn McCauley (USA), who will be wearing the #1 bib, has had her own battles too on the injury front, describing it as a "massive rollercoaster ride".
She raced in Texas every year from 2015 to 2019 inclusive but had to wait until last season for her first win as she cruised to victory.
The last few weeks of build up have gone well but this is her 2023 reappearance and the women who joined her on the podium 12 months ago will both be in opposition again.
Runner-up Lauren Brandon (USA) will surely lead the way through the swim again while Switzerland's Joanna Ryter clocked a 2:48 marathon at IRONMAN Italy last year so is again likely to be right in contention if anywhere near starting the run.
Danielle Lewis (USA), Maja Stage Nielsen (DEN) and Jen Annett (CAN) are all in the #40 to #50 bracket on those all-important PTO rankings and others to factor in.
Prize Money: What's on the line?
The total prize purse on offer as the Americas Championship race is $175,000. The male and female Pro winners will earn top prizes of $28,000 each.
In addition to the prize money, as we mentioned earlier there are 10 qualifying slots (5MPRO / 5WPRO) on offer for the 2023 IRONMAN World Championship events in Kona (Pro Women) and Nice, France (Pro Men).
That $175k will be allocated ten-deep, as follows:
1st – $28,000
2nd – $17,000
3rd – $11,000
4th – $8,500
5th – $6,500
6th – $5,000
7th – $4,000
8th – $3,000
9th – $ 2,500
10th – $2,000
Following the recent significant changes to the PTO's World Ranking System, the status of a race will play a notable part towards the ranking points that an athlete can earn, with those points determining the year-end world ranking position and thus, potentially, a share of the $2million bonus, which will now be shared by the top-50 athletes, rather than the top-100 of previous years.
IRONMAN Texas is categorised as a GOLD Tier event (in a five-level system, comprising Diamond, Platinum, Gold, Silver and Bronze). As such, athletes are also eligible to receive a 5% bonus on their ranking points, for their single best full distance performance within the 52-week rolling period. (That bonus is not available on Diamond and Platinum races).
Given that and the IMWC slots on offer this looks a prime event to have entered for the leading contenders.