The third and final race of the 2022 PTO Tour reaches Texas this weekend, with the PTO US Open in Dallas.
Following on from the Canadian Open in July (won by Ashleigh Gentle and Gustav Iden), and the second edition of the Collins Cup (retained by Team Europe), there is another $1million prize purse up for grabs.
If you despair over Saturday and Sunday evening TV in Europe and you are a triathlon fan, then this is your weekend.
Start time and how to watch live
Racing in Dallas takes place over two days, with the race start times as follows:
Pro Women: Saturday 17 September 2022 – 1145 local time, 1245 Eastern, 0945 Pacific, 1745 UK, 1845 CET
Pro Men: Sunday 18 September 2022 – 1445 local time, 1545 Eastern, 1245 Pacific, 2045 UK, 2145 CET
In Europe the race will be broadcast live on Eurosport, with global coverage also available via the new PTO+ app and a range of global broadcast partners and streaming services. Full details of those on the PTO website.
Pro Women
In the who is not racing bucket, the primary names absent are Anne Haug (GER), Daniela Ryf (SUI) and Laura Philipp (GER), who currently fill the top three positions in the PTO World Rankings. To those, you can add the U.S. duo of Skye Moench (#8) and Chelsea Sodaro (#10), who impressed with third place at the PTO Canadian Open in Edmonton.
All five of those athletes have their eyes set on the IRONMAN World Championship three weeks later, but the biggest notable missing in terms of middle-distance specialists is Emma Pallant-Browne (GBR). After a busy summer schedule, she is back at home in South Africa, getting ready for the IRONMAN 70.3 World Champs next month.
Despite all of the above, when you have Lucy Charles-Barclay (GBR), Kat Matthews (GBR), the return of Taylor Knibb (USA) and the top two from Edmonton, Ashleigh Gentle (AUS) and Paula Findlay (CAN) – just to name five – then there is still plenty of talent ready to race.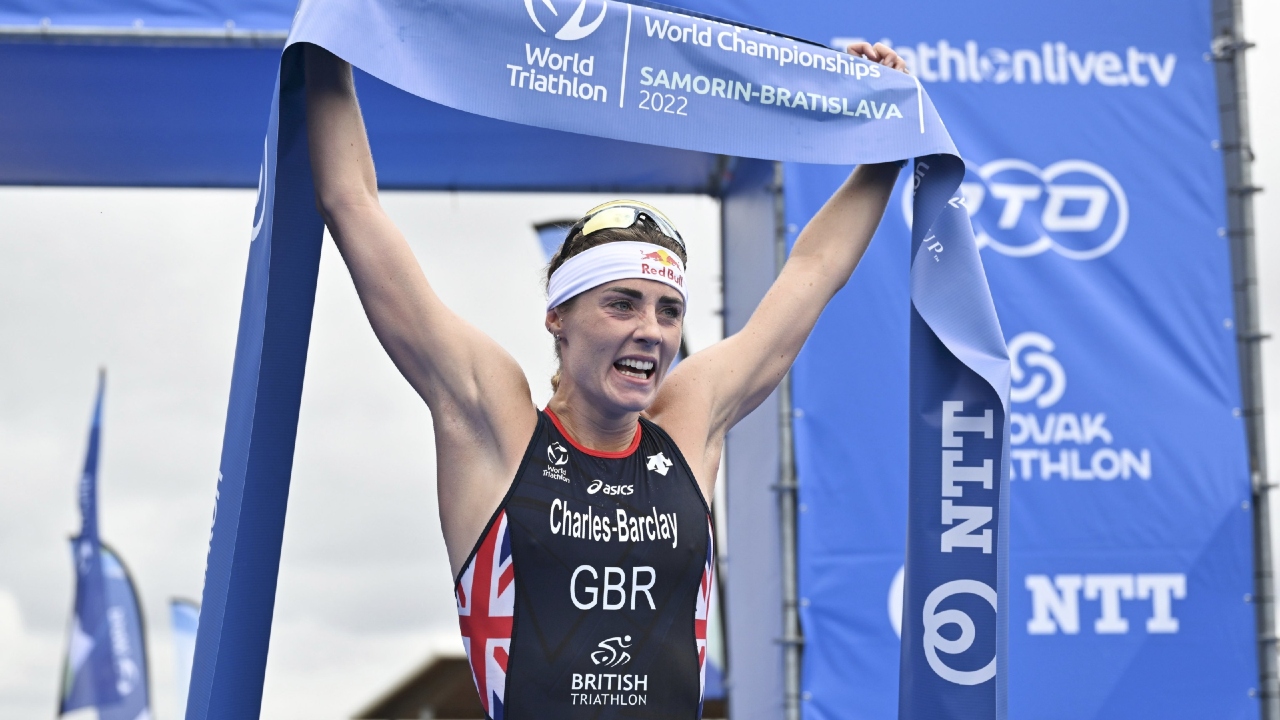 The British strength-in-depth continues with Holly Lawrence, Fenella Langridge, Ruth Astle and India Lee.
The name to watch could well be Olympic champion, Flora Duffy. I'll be honest, I was surprised by the extent of the schooling that Daniela Ryf gave the Bermudian recently over the same distance at the Collins Cup. I think the manner of that will have hurt, and that we'll see a much improved performance here.
If she wants to contend in Dallas, improvement will absolutely be required. With the IRONMAN 70.3 World Championship now on her schedule, this will be a true marker as to her prospects next month in St George.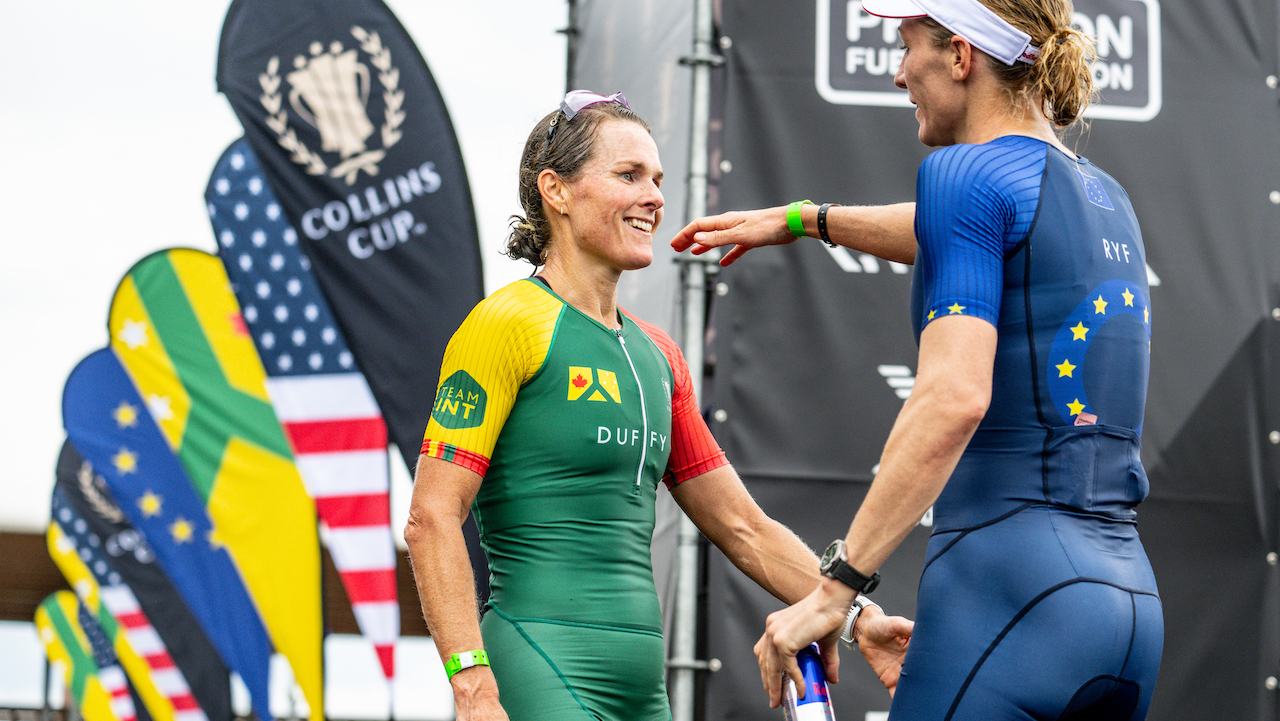 All-in-all an interesting mix of athletes in Kona prep mode (Langridge, Matthews, Astle etc), middle distance specialists (Gentle, Findlay, Lawrence, Tamara Jewett (CAN), Ellie Salthouse (AUS) et al), and those coming back from longer term injuries / in from other specialties (Charles-Barclay, Knibb, Duffy, Imogen Simmonds (SUI) etc).
The weather is set to be very hot, and we saw in Miami earlier this year, Gentle is among those seemingly more than capable in those conditions. A TT-style course also works well for the Canadian Time Trial champion, Findlay (remember Daytona 2020?), while Charles-Barclay's return to a World Championship win means she can't be ruled out either. Almost a month on, she'll surely be further improved too.
That trio with – I'm predicting – a much better prepared Flora would be the quartet I would go for to top the results. Crucially, perhaps, none of those athletes have Hawaii on their mind. I don't think there will be much between them all at the finish, but to avoid sitting on the fence, I'll go with the following…
1st – Lucy Charles-Barclay
2nd – Ashleigh Gentle
3rd – Flora Duffy
4th – Paula Findlay
Pro Men
As we've covered previously, the PTO's #1 and #2, Kristian Blummenfelt and Gustav Iden, are absent, as are another three Kona-bound athletes from the top-10 in the rankings, Patrick Lange (GER), Braden Currie (NZL) and Leon Chevalier (FRA). We've also had the news today, Friday, that Alistair Brownlee is also out for the rest of 2022 and will miss both the PTO US Open and the IRONMAN World Championship.
As with the women, when you still have Magnus Ditlev (DEN), Lionel Sanders (CAN), Daniel Bækkegård (DEN), Florian Angert (GER), Sam Long (USA) and Rudy Von Berg (USA), it is far from a weak field. And that's far from the full list of genuine podium contenders.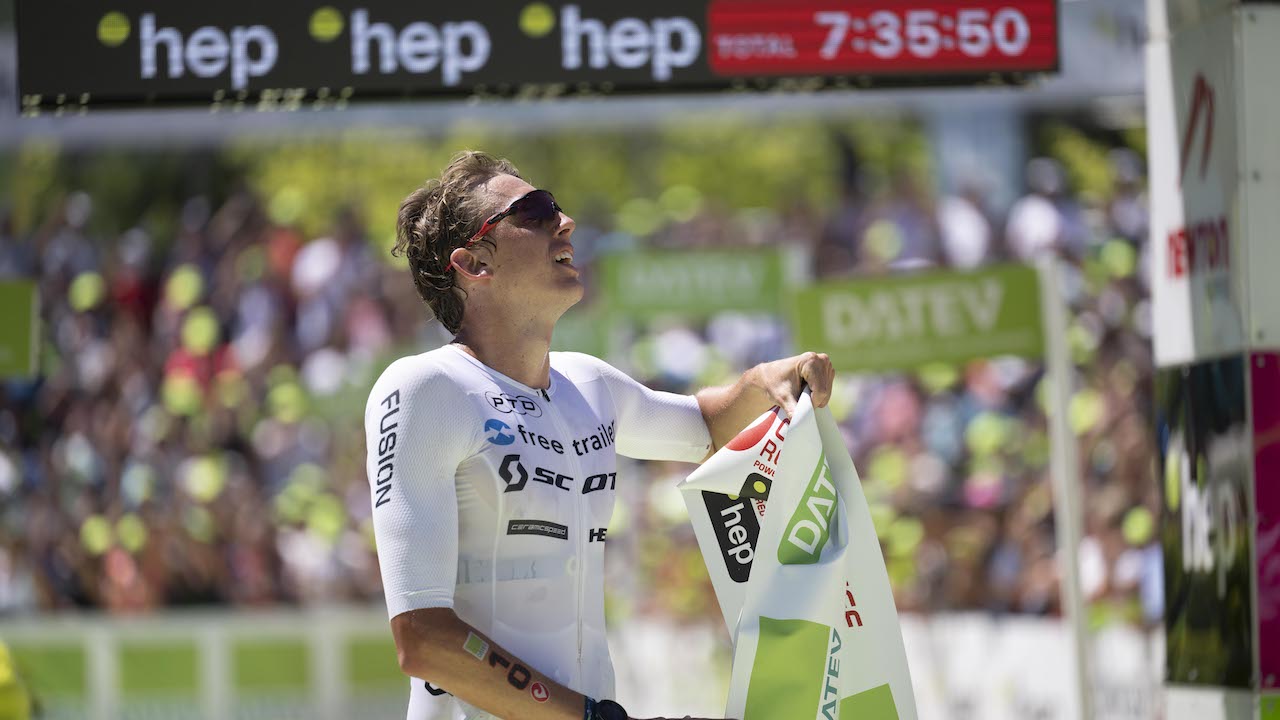 All told, there are at least 10 of the top-15 finishers from the Canadian Open set to start, so the racing should be close until the finish, especially in the absence of the Norwegian super duo. There was almost exactly three minutes covering positions three to twelve in Edmonton, and on a potentially faster course in Dallas, there's probably little reason to expect anything different this time around. Expect places to be changing within the closing kilometres – especially (see below) with the prize money difference each step up can make.
If anything, the course style should play to the strengths of Sanders, Long, and Ditlev – athletes who can excel in full aero mode, and then run well off of it. Looking at their performances at the Collins Cup (granted, not an apples-for-apples comparison due to the match format), you'd have to put Bækkegård into the mix too. Outside of the boys from Bergen, those four were a long way clear of anyone else.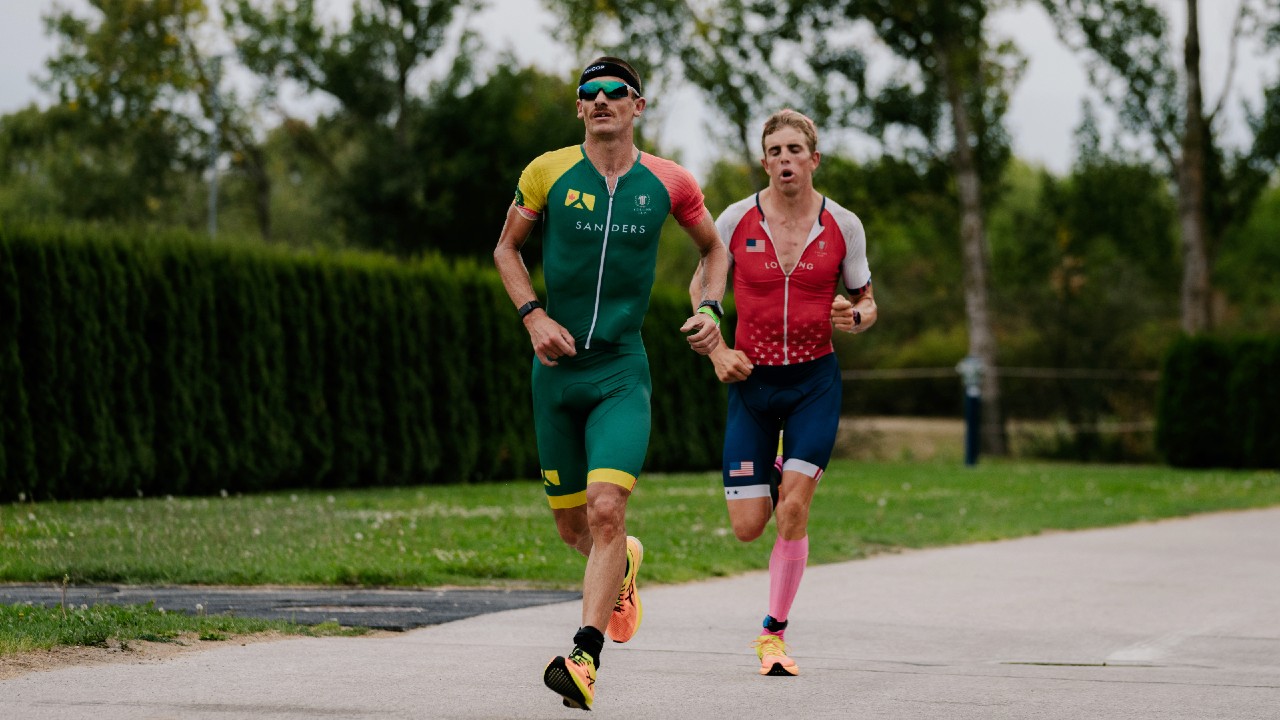 Ditlev was very impressive on the swim there (as he was in Roth), and if he can reproduce that and deliver his potential on the bike, then the likely swim deficit of Sanders and Long could prove too much for them to overcome on the run.
With all that said, Ditlev has never beaten Sanders and the Canadian lives and trains in the heat of Tucson, Arizona. In a similar manner, while they have had some great battles in recent years, Yo Yo Yo usually finds the finish line shortly after No Limits.
The 'in Kona prep' discussions come in again for many of the top contenders (but not Long), but I see the course and conditions coming down on the side of Lionel Sanders to top the podium in Dallas.
1st – Lionel Sanders
2nd – Sam Long
3rd – Magnus Ditlev
4th – Daniel Bækkegård
Event Format
The event will be held over the PTO's '100km' distance.
That comprises of a 2km two-lap swim in Lake Carolyn, including an Australian exit at the midway point.
The 80km bike course comprises of seven (!) laps of a primarily out-and-back circuit, passing by the grandstand near transition each circuit. With the terrain reported as having no elements above a 3% gradient, on paper at least, that should play to the strengths to the pure time trial / power specialists, more than the course we saw at the Canadian Open in July.
The multi-lap format continues on the run, with the 18km comprising of five circuits of 3.6km. The predicted temperatures – well above 30°C – are likely to make the primarily flat course far tougher than the profile will look on paper.
Prize Money: What's on the line?
Nobody will go home empty handed from Dallas this weekend, with the $1million prize purse paying up to 40 athletes deep.
The race winner will collect $100,000, with a top-10 finish being rewarded with a minimum of $16,000, and 20th still earning $5,000. The full prize breakdown is as follows:
1. $100,000
2. $70,000
3. $50,000
4. $40,000
5. $35,000
6. $30,000
7. $25,000
8. $20,000
9. $18,000
10. $16,000
11. $14,000
12. $13,000
13. $12,000
14, $11,000
15, $10,000
16. $9,000
17. $8,000
18. $7,000
19. $6,000
20. $5,000
21-40. $2,000 each
As we consistently highlight, thanks to the formation of the Professional Triathletes Organisation, financial rewards from performance are not solely from on-the-day performances.
The PTO World Rankings will see a total of $2million awarded at the end of 2022, based up on the final standings in those points tables. The rewards there can be substantial, with a move up or down the rankings system potentially earning you more than any individual event.
It is worth noting that for this specific event – as was the case with the Canadian Open earlier in the season – ranking points earned in Texas will also benefit from a 5% additional bonus. Thus, a strong performance in Dallas could potentially be a very lucrative one, in both race day and end of season bonus terms.