As we roll into Christmas week, it seems appropriate to reflect on some highlights from a superb 2021 in triathlon.
It really has been a terrific year, in spite of the ongoing and on/off impacts of the global pandemic which has become part of life for approaching two years now.
The PTO's CEO Sam Renouf, in our recent interview series, referred to 'a golden era' for triathlon – and objectively, that does feel like more than simply hyperbole.
So, what have been the highlights of 2021? Actually, that's up to you to decide! What follows, are some of my highlights of the triathlon year!
Just so we are clear… this is not a ranking, there are no awards… this is just a small selection of events which resonated with me, for a variety of reasons.
It's a list restricted to just five. It could easily have been 25… but I'm planning to enjoy Christmas Day rather than still be writing this feature on Saturday.
And with those disclaimers out of the way, let's get to it…
My comments at the time on this race, which I think hold up pretty well six months on, were:
"The best race in history? No. The closest finish? No. The most important race? No, not that either.
"But… if you can bottle what happened in that men's race, then it was simply great sport…."
It was a thrilling race which we were able to watch live thanks to IRONMAN, which saw five athletes – Lionel Sanders, Sam Long, Daniel Bækkegård, Rudy von Berg and Magnus Ditlev separated by seconds, deep into the run.
It was finally a case of, 'and then there were two', with Sanders and Long putting on a memorable show for the final 5km, on that quad-burning fast descent back into town, from which Sanders was able to best Long by just five seconds.
It left an emotional Sanders to reflect,
"That's probably the best battle – I've never went that deep, that far, into a race. It was a truly emotional experience.
"We had this pandemic, we've been off racing… but I've just missed a battle like that. It brought me to tears."
This was nothing short of a masterclass from the fleet-footed Yee, on the home turf of the Brownlee brothers, with Olympic selection on the line.
I've had the great pleasure and honour of being on-site at every UK WTS/WTCS event since 2010, in the role as on-site venue commentary / announcer. Combined with that, I've also seen Alex's journey from almost the very first steps of his multisport career, with several of his first races being hosted by my own triathlon club.
We reminisced on that earlier this year – the 'racing for chocolate' – when I spoke to Alex ahead of Tokyo, and the journey full of ups and downs that got him there.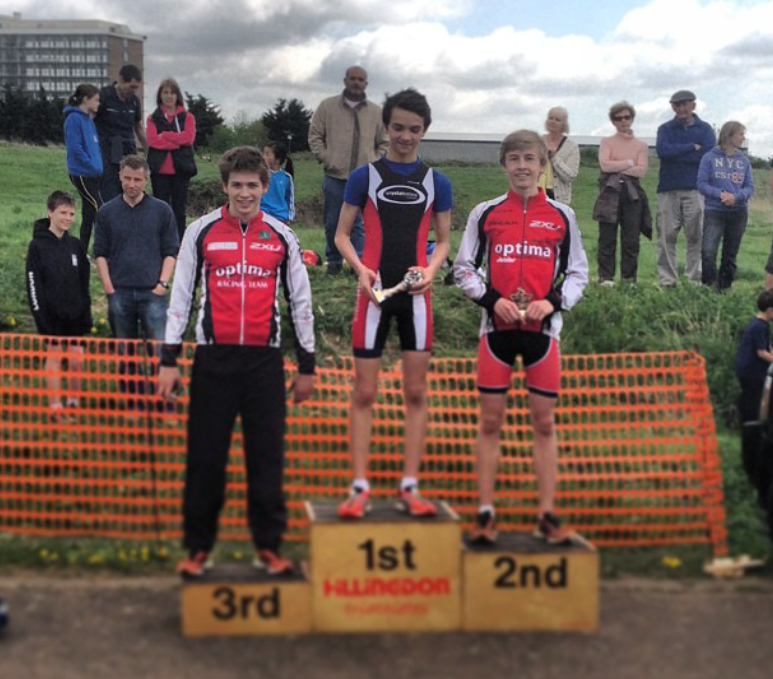 Alex is no stranger to success – he was second on his World Triathlon Series debut after all – but there have been incredible lows too, notably that horror crash in Cagliari.
Post-race, I think it was Chris McCormack who described Alex's performance along the lines of, "the day he went from a contender to a champion", which is kind of sums it up well.
That personal connection – and being in Leeds to be the one to call him across the line – is what makes it onto my list.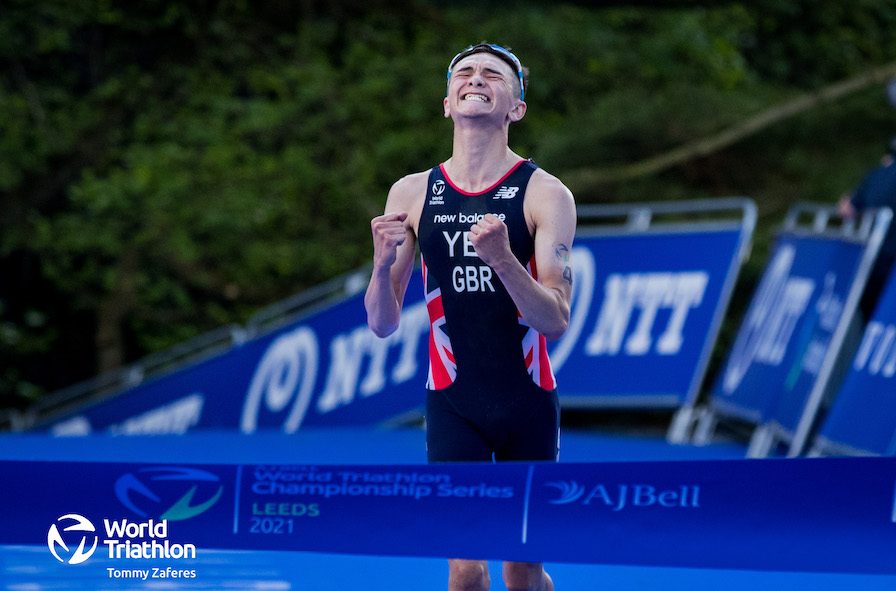 1976.
Heavyweight Boxing.
Clarence Hill.
Bronze.
That, until July 26, 2021 was the complete Olympic medal history for the British Overseas Territory of Bermuda. No pressure on the race favourite then?!
Flora Duffy was the overwhelming race favourite – she was my pick, the unanimous selection of our own pre-event expert panel, and the bookmakers too – and she delivered under pressure.
Georgia Taylor-Brown's late puncture was unfortunate for the British athlete, but when Duffy added a 33-flat 10km to finish her performance at Odaiba Marine Park, there was no need to leave any asterisk about that result.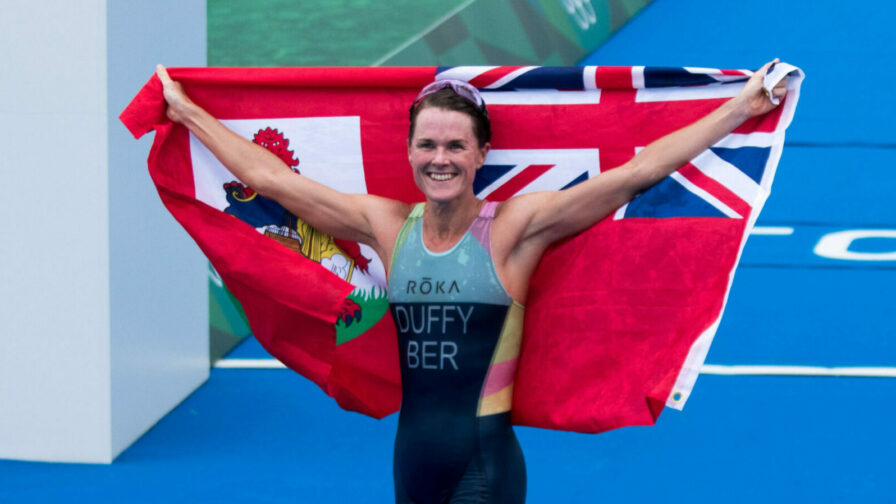 What's perhaps even more impressive is that ahead of Tokyo, Flora had finished 'only' fourth at WTCS Leeds. Pressure off? No – we all just expected that 'there's no way she will make that (swim) mistake again', and she was back at her brilliant best.
It's worth remembering that the Duffy career, like that of Yee, has been a far from smooth one. That's easy to forget, given the incredible consistency and championship winning run she has been on since 2014.
XTERRA World Champion 2021
World Triathlon Champion 2021
Olympic Games Gold 2021 (Tokyo 2020)
XTERRA World Champion 2019
Commonwealth Games Champion 2018
XTERRA World Champion 2017
World Triathlon Champion 2017
XTERRA World Champion 2016
ITU Cross Triathlon World Champion 2016
World Triathlon Champion 2016
XTERRA World Champion 2015
ITU Cross Triathlon World Champion 2015
XTERRA World Champion 2014
I first met Flora out in Bermuda in 2005, and a year later she was finishing second at the World Junior Champs and eighth at the Commonwealth Games, at just 18 years of age.
Between then and now, there were times that she nearly left the sport completely and tough times along the way, but in 2021 she added the biggest prize – and made an entire nation proud.
The Great Britain team were simply brilliant on this day (I predicted they would win), but the inclusion on my short list is certainly not from a British perspective.
The race was, in my opinion, one of the best I've ever seen. It was a dream debut for the format at Olympic level, providing drama and world class racing wrapped up in under 90 minutes, that will have gained fans well beyond the core triathlon market.
There was so much to marvel at:
Jess Learmonth blowing the field apart in just 300 metres of swimming
Jonny Brownlee completing his Olympic medal set
Taylor Knibb more than justifying her selection following a disappointing individual race
The Netherlands showing that their pre-race confidence was more than just talk
Katie Zaferes earning a second Olympic medal when weeks previously even selection was not a given
Vincent Luis' heroic swim and bike efforts, when France seemed out of contention
The maturity of Morgan Pearson and the aforementioned Yee not to buckle under the pressure applied by the two-time World Champion.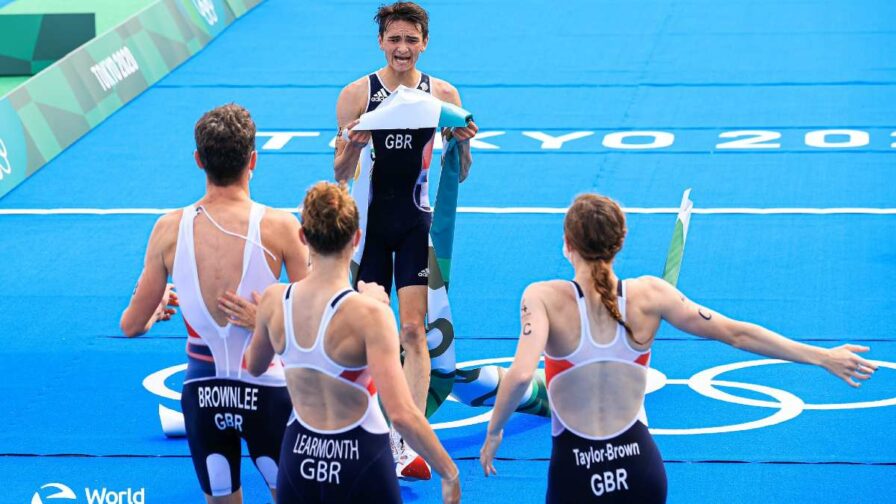 So good was the race, that I felt compelled to write an extended article to congratulate the silver medal-winning USA team on their efforts.
This was a truly amazing sporting event – and I'm proud triathlon showed the world just what it is capable of.
Quite simply one of the most complete and impressive triathlon performances in the history of the sport. Even the stats would appear to back up that statement.
A World Championship winning margin of more than eight minutes, with the fastest splits in all three disciplines – pick the bones out of that one!
The Lucy win wasn't a shock – indeed, it was one I forecast, as did the majority of our expert panel – but the manner of it was truly exceptional.
Lucy heading the swim is hardly news – but a lead of almost a minute and a half, 25 minutes into the race? Even by LCB standards, that's one of the most impressive displays we've seen from her yet.
There was no let-up from there – close to three minutes quicker than anyone on the bike – and then a 'take that' message to anyone doubting her run ability on a tough course by adding another fastest split.
Four-times previously a World Championship silver medallist at Elite level, will that open the door for more to follow? We look forward to finding out.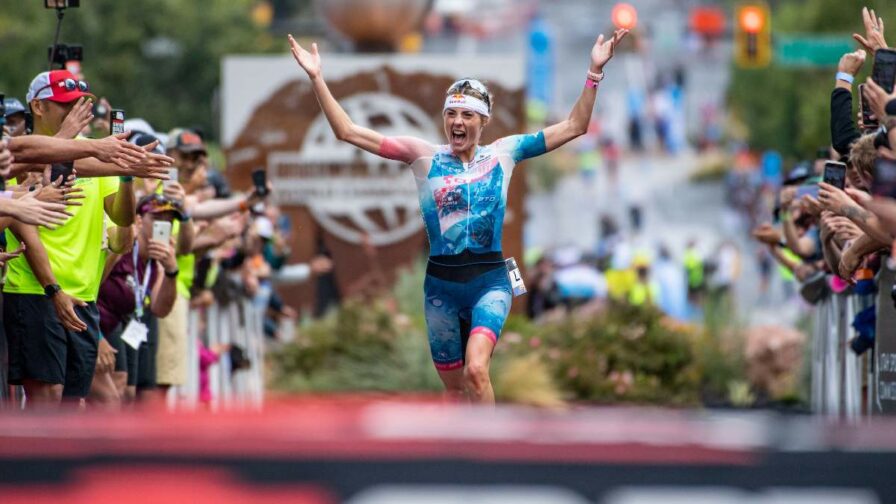 There you go – five of the best from 2021. That there could be many others – anything Norwegian (!), the Collins Cup becoming a reality, making a two-man race exciting and epic finishes in Super League racing among them – reflects well on a challenging year.
There's plenty to look forward to in 2022 – and trying to pick just five potential highlights is my next challenge…!