This weekend sees IRONMAN 70.3 Mallorca returning to Alcudia for the ninth edition, a race which is now the largest 70.3 by participation numbers in the world. The island of Mallorca is a haven for cyclists and triathletes (read our Triathletes Guide to Mallorca to find out more), with training and racing opportunities all year round.
Flat roads, rolling roads, iconic climbs – whatever you want, you can find it in Mallorca – which is reflected by the vast number of bikes on the road (and the corresponding number of cycle hire shops in the major towns). And that's all great… until riders forget they are also sharing the roads with motorbikes, cars and trucks.
British Pro IRONMAN athlete, Caroline Livesey (www.carolinelivesey.co.uk), knows just what it is like to be on the receiving end of road rage violence. She was the victim of a road rage attack which left her with a fractured sacrum from an assault while out cycling. But this is not a "drivers don't understand" feature, a headline-grabbing sound bite for social media. Quite the opposite. 'We' need to play our part too.
Caroline is also now a resident in Mallorca, enjoying all the terrain and training opportunities that the island provides for all the reasons above… but is finding herself becoming increasingly frustrated with the attitudes and approach to riding of some of the cyclists that she sees on the island. With those experiences, who better to put together a guide to safe (and courteous) riding. "It is time that cyclists felt accountable for their behaviour and stopped blaming the car driver."
---
Road Rage….
It is almost two years to the day since I was the victim of a road rage fuelled assault. If I wasn't a professional athlete, I expect I would have stopped thinking about it long ago. But the fact remains that I have not yet managed to get myself back to pre-assault form, and that incident has had numerous lasting impacts on my long-term health and fitness. Most days I am dealing with pain of some sort as a result.
As a bike rider, I did nothing wrong in that incident, and I would not change how I rode that day even now I have reflected on it many times. But during the court case the defence claimed I was riding irresponsibly; into oncoming traffic, swerving irrationally [Ed. the assailant was found guilty and received a suspended 6-month prison sentence]. Not true, I value my life, and I don't have a death wish. But it has made me more aware of how some cyclists behave on the roads, and I am sensitive to any behaviour which I think might induce road rage in drivers. Because you can't know if that driver will be made so angry by your behaviour that they will take it out on the next group of riders they come across on the road.
In Mallorca the months of April and May are completely insane. For the rest of the year, sure, there are lots of cyclists here, but manageable amounts. Pelotons of 5 to 8 people every few miles. Drivers can get around them, and the cyclists don't feel like they own the road. But right now the combination of increasing numbers of tourist drivers plus an overload of cyclists makes some of the roads really dangerous. Pelotons of 50+ cyclists riding two abreast are common, they take over the roads and seem to think that if they all have the same lycra kit on that they are immune to road rules.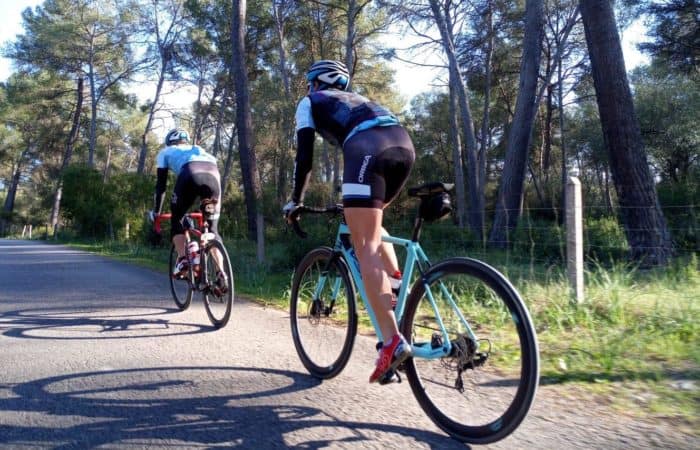 It makes my blood boil even more than stupid drivers. Not only are these groups giving cyclists a bad name, but they are making the very roads that they come here to ride on more dangerous. I am sure it is not just Mallorca either, so here are my tips for all of those arrogant and entitled riders. They are just things I have observed far too often on this beautiful island, and I really hope that the situation does not get worse in future years.
1) A peloton is not a 40 Tonne Truck
You are as vulnerable, perhaps even more so, in a group as you are when you are riding solo. For drivers, peloton behaviour is very difficult to read, and mistakes happen when cyclists behave irrationally on the road. Restrict your group number to 10 at the most. Make sure that you have a thorough discussion prior to starting your ride about hand signals, voice signals, and what to do in the event of a puncture/wrong turn/request for toilet stop/need for cake. This is even more important if you have multiple nationalities in your group as is so often the case here. "No" in one language might sound like "Go" in another, and that can only end in tears. Be clear. And if in doubt then the best thing to do is ALWAYS to give way.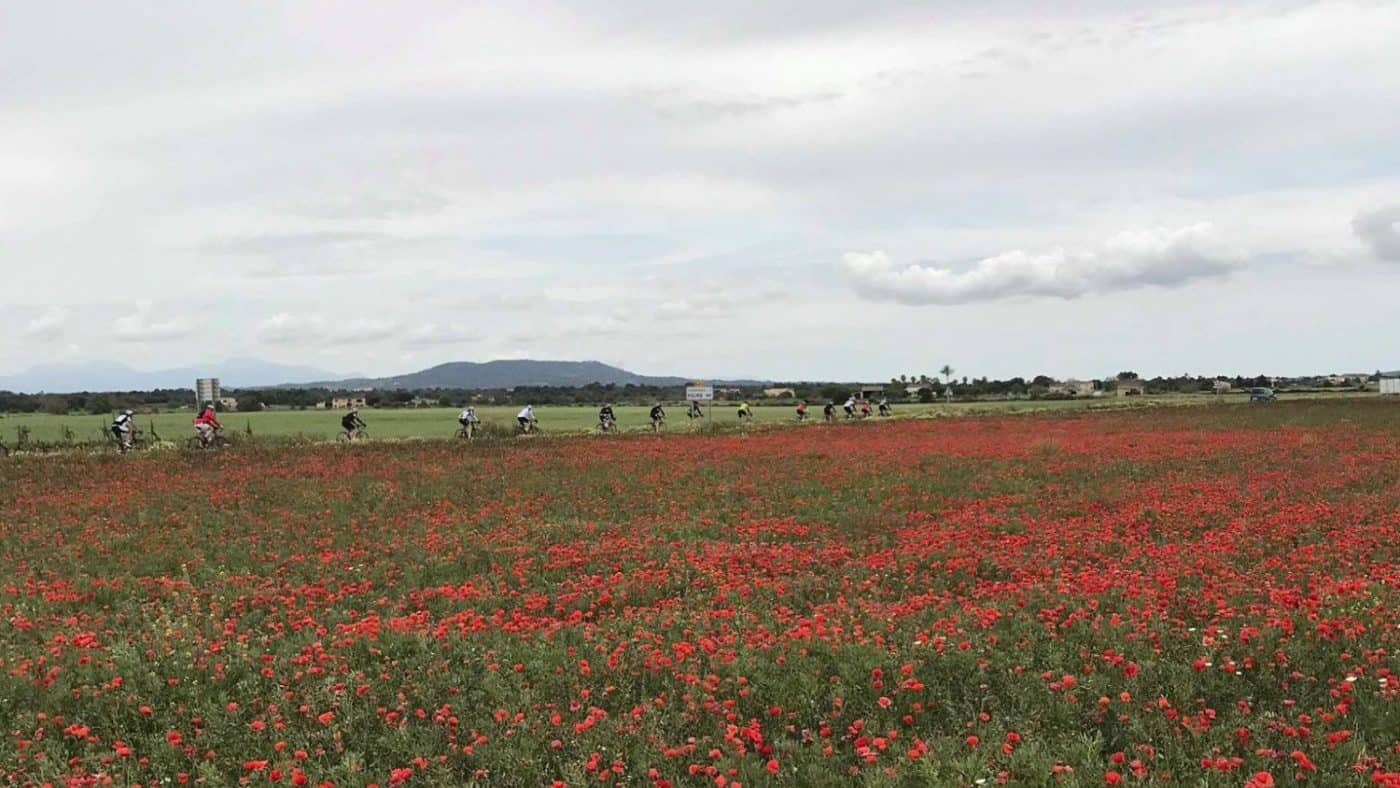 2) Clear the road
If you do have a "situation" which requires the group to stop, GET OFF THE ROAD. I don't mean partly off so your left foot is still the traffic side of the white line. Or part of the group is off the road but the last 30 in the peloton are right in the middle. I mean find a lay-by or track which is big enough to accommodate everyone and get the entire group OFF THE ROAD.
Yesterday I passed a group who had stopped for a toilet stop (see point 3), and were both sides of the road, on the road, leaving only just enough space for a car to get through the middle. This was a two way, fast road. They were not looking in the direction of oncoming traffic, nor bothering to move when cars were clearly getting annoyed. If I hadn't been keen to get away from the danger so fast I would have stopped and briefed them up. It's just stupid.
3) Toilet stops
This is a huge bug bear of mine. And it is aimed at men because women (mostly) do not have the luxury of being able to piss easily at the side of a road. This is a beautiful island with acres of nature at your fingertips. Can you imagine if this was your home, and for most of the year at every road junction there were groups of cyclists just nonchalantly peeing all over the trees/shrubs/grass/house walls!?!?!? It's totally unacceptable and downright rude. People live here, they love this island and they do not want to see it being peed all over by lycra clad men who don't seem to care that they are in the middle of a public highway. For goodness sake find a track that is long enough that you can get away from the public gaze, and go somewhere that no one is going to mind. Roundabouts are not that place. I kid you not.
4) Use the hard shoulder/service road
If cars are travelling more than 70 kph (I don't mean speed limit, I mean the speed cars are actually travelling), in my opinion you should not be on that road. Especially not two abreast in groups of 50, again, I kid you not. If you do find yourself on a busy road by accident then get off it as soon as possible. In the meantime get into single file and use the hard shoulder if there is one. It is for your own safety. You and your cycling mates are not a 40T truck and you will lose in a fight against one. Oh, and if you are on a service road that is also not an excuse to take up the whole road and ride 3 abreast. Cars use them too for access to properties, they are not cycleways.
5) White lines
They are there for a reason. If the road has a solid white line down the middle then it means that it is unsafe to cross that line. On the mountain descents go at a speed that suits your ability. It's not a flipping race. If you go into a corner too fast and end up on the wrong side of the road the chances are you will be through a windscreen, land on top of another rider, or hit a tree/ride off a cliff. Unfortunately I have seen this all too often; ambulances called to the mountain descents.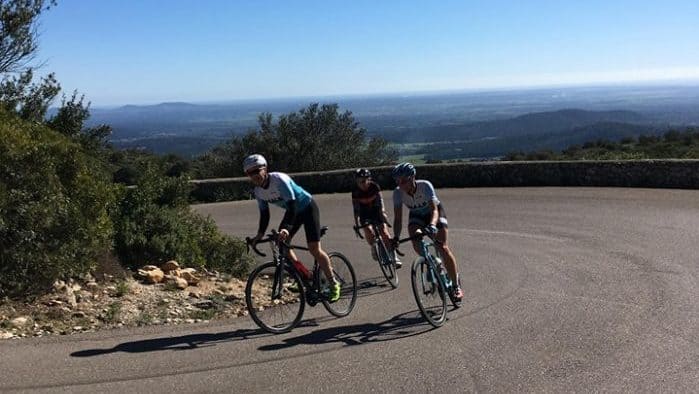 6) Apologise
If you cut a driver up, or make a mistake at a junction by accident, then apologise. Diffuse the situation. Act like the human being you are, not the crazy group mentality that that's adopted when you are in a matching-lycra crowd. And accept that you make mistakes too, it is not just the car drivers.
7) Be courteous
I mean to all other road users, and that includes other riders. If a solo rider overtakes your group, it is not a prompt to chase them down and prove that you are stronger. Have the courtesy to drop back a bit and let them get on their way. Even if they are riding an e-bike. It is not a competition to see who can ride around the island the fastest and in the most aggressive way. We are all here to enjoy the roads, so do your bit to make sure other road users can enjoy them too. Thank patient drivers, and let them past if you are on a back road and there is no room for them to do so safely. If you don't, they will just get frustrated and probably try a dangerous overtaking manoeuvre either on you or the next group they come across on the road.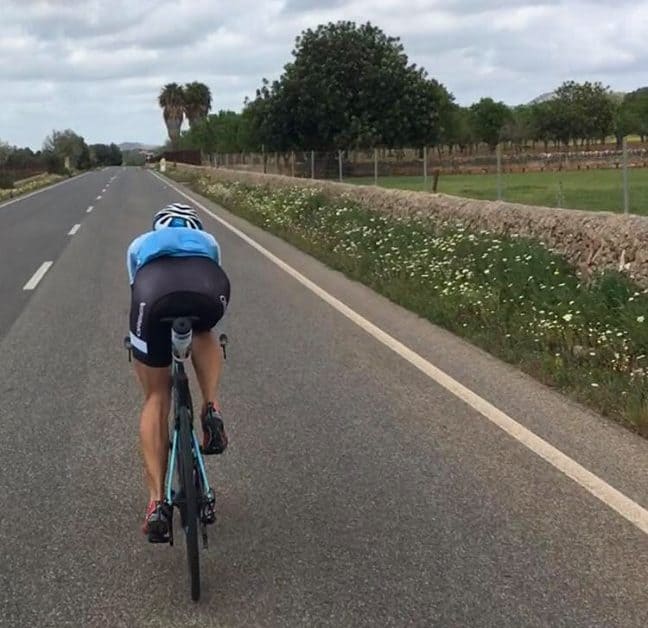 As I said in the intro, if you induce road rage in a driver it may not be you who is at the receiving end. So don't. Apologise, be courteous and be on your way. Leave space for other riders and road users. And if you see bad behaviour in other cyclists, then speak up. It is time that cyclists felt accountable for their behaviour and stopped blaming the car driver.