Who's racing at the IRONMAN World Championship on

Saturday

?
While the Pro athletes may get the bulk of the headlines, simply getting to Kona as an Age-Group athlete is a difficult task that many strive for years to achieve.
We've always followed both the Pro and Age-Group field on TRI247, and here we feature the full listings of all of the UK and Ireland Age-Group WOMEN who will be starting their races** from 7:15 a.m. (local time) / 6:15 p.m. (UK time) on Saturday.
(** For 2019, the Age-Group waves starts have been changed from what was previously one mass start per gender).

A few names to look out for…
Among those racing is Ruth Purbrook (30-34), who has made the podium in both 2017 (3rd) and 2018 – winning the 25-29 division last year, where she was also the fastest GB & Ireland Age-Group athlete. We've already featured an extended pre-race interview with Ruth (HERE), who in typical style has set herself a loft goal – she wants to be the fastest Age-Group female in the race. Don't mistake ambition for arrogance though, Ruth is a class act on and off the race course.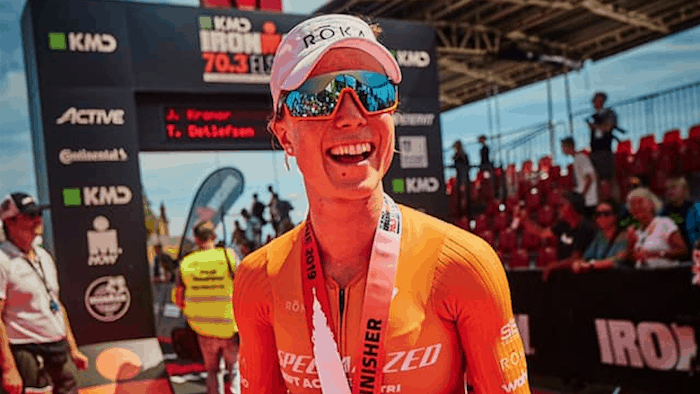 Making her debut in Hawaii is the fastest amateur from IRONMAN UK this year, Emma Wardall (30-34). Emma – pictured in the header image – was racing in the Military division in Bolton, which should give her a chance of competing for honours in that category too.
Another debut from an athlete who will be looking to be compete for podium honours is Corinne Clark (35-39). Corinne has had over a year to think about this race, having qualified at IRONMAN Wales 2018, where she was the gun-to-tape winner of the Age-Group race. In May this year, Corinne was also the fastest female amateur at IRONMAN Lanzarote.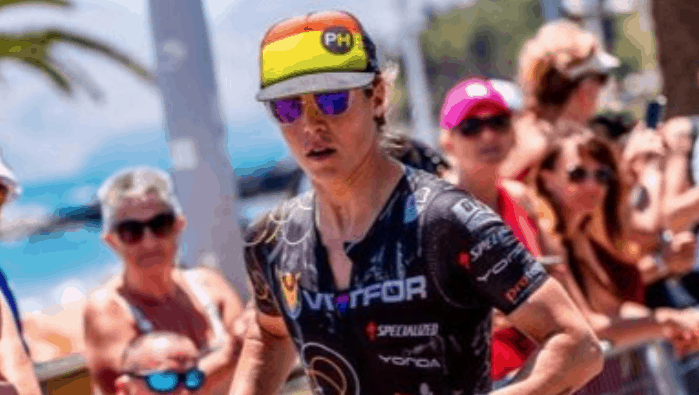 I'm not sure how many people have completed the IRONMAN World Championship and climbed Mount Everest, but Linda Blakely (45-49) has! She raced Kona for the first time two years ago – and soon after conquered the world's highest mountain.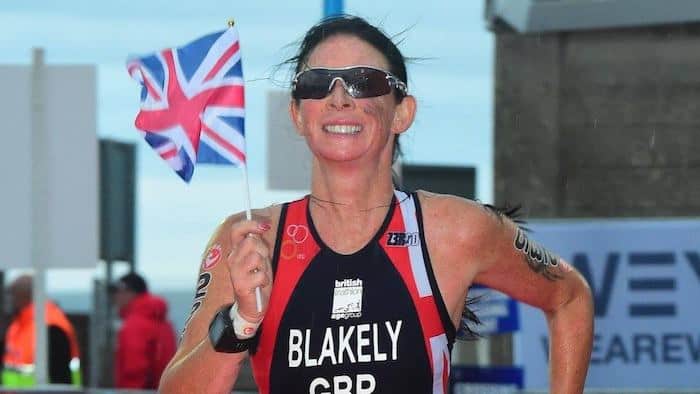 There are two (at least?) husband and wife Age-Group couples racing this year in Hawaii from the GB & IRL Age-Group ranks, with Jennifer Stewart (35-39) and Elizabeth Gannon (55-59) joining Graeme and Martin, respectively. It's a Kona debut for Jennifer, though Elizabeth has previous IRONMAN World Championship experience, finishing 12th last year in her category.
Injury stopped her racing last year – that's what happens when a horse stands on your foot – but Gill Fullen (55-59) is finally back on the Big Island. Consistently one of the best British Age-Group athletes of the last decade or more, this year she won in Frankfurt and was second at the IRONMAN 70.3 World Championship in Nice. There will be few British athletes being given more support than Gill, given what she has had to overcome in recent years.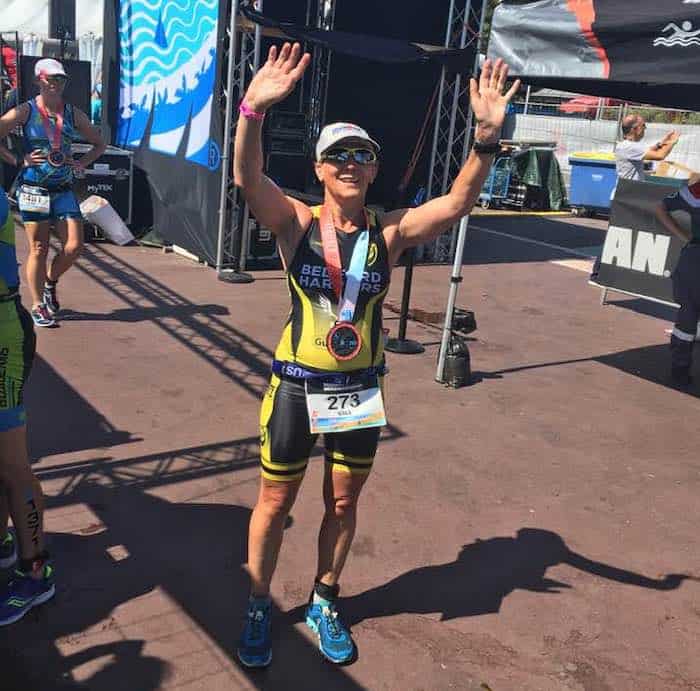 *** NOTE *** The athlete information below was extracted from the official race start-lists (HERE), based on data as at 23rd September 2019. Therefore, if there are any errors then that is probably the source! However, we would like to ensure we have the correct information, so if you do spot any mistakes then please do get in touch with us via editor@tri247.com and we will get it fixed for you.
UK and Ireland Age-Group WOMEN 2019
| BIB | NAME | CATEGORY | COUNTRY |
| --- | --- | --- | --- |
| 2418 | Laura Addie | F18-24 | GBR |
| 2428 | Jasmine Holmes | F18-24 | GBR |
| 2437 | Anna Lawson | F18-24 | GBR |
| 2444 | Rachel Rutherford | F18-24 | GBR |
| 2338 | Annie Frederick | F25-29 | GBR |
| 2339 | Emily Freeman | F25-29 | GBR |
| 2341 | Rebecca Hoare | F25-29 | GBR |
| 2364 | Isabelle Pettit | F25-29 | GBR |
| 2365 | Katherine Renouf | F25-29 | GBR |
| 2367 | Taryn Roberts | F25-29 | GBR |
| 2370 | Georgia Turner | F25-29 | GBR |
| 2374 | Milly Wade-West | F25-29 | GBR |
| 2376 | Emily Young | F25-29 | GBR |
| 2171 | Jennifer Barbour | F30-34 | GBR |
| 2180 | Elizabeth Dumcombe | F30-34 | GBR |
| 2209 | Sophie Needham | F30-34 | GBR |
| 2217 | Ruth Purbrook | F30-34 | GBR |
| 2227 | Emma Wardall | F30-34 | GBR |
| 403 | Ruth Gray | F35-39 | GBR |
| 1952 | Corrine Clark | F35-39 | GBR |
| 1958 | Olivia Fitz-Poole | F35-39 | GBR |
| 1971 | Jennifer Isaac | F35-39 | GBR |
| 1972 | Anna Jenkins | F35-39 | GBR |
| 1986 | Hannah Peel | F35-39 | GBR |
| 1994 | Jennifer Stewart | F35-39 | GBR |
| 2008 | Claire Walton | F35-39 | GBR |
| 1679 | Jenny Close | F40-44 | GBR |
| 1680 | Mary Corless | F40-44 | IRL |
| 1694 | Louise Harris | F40-44 | GBR |
| 1701 | Camille King | F40-44 | GBR |
| 1705 | Catherine Masling | F40-44 | GBR |
| 1715 | Kerry Oldfield | F40-44 | GBR |
| 1339 | Linda Blakely | F45-49 | GBR |
| 1340 | Jordan Blanco | F45-49 | GBR |
| 1346 | Sheena Dullaghan | F45-49 | IRL |
| 1352 | Fiona Foley | F45-49 | IRL |
| 1357 | Jude Hagger | F45-49 | GBR |
| 1359 | Victoria Hill | F45-49 | GBR |
| 1367 | Catherine Labrianidis | F45-49 | GBR |
| 1055 | Melanie Hayes | F50-54 | GBR |
| 1074 | Louella O'Herlihy | F50-54 | GBR |
| 806 | Gillian Fullen | F55-59 | GBR |
| 807 | Elizabeth Gannon | F55-59 | GBR |
| 811 | Jo Gundle | F55-59 | GBR |
| 644 | Fiona Davidson | F60-64 | GBR |
| 649 | Jean Gillespie | F60-64 | GBR |
| 658 | June Mcminn | F60-64 | IRL |
| 667 | Jean Perkins | F60-64 | GBR |
| 560 | Teresa Hollins | F65-69 | GBR |
PRO Start-Lists: MEN | WOMEN
GB and Ireland Age-Group Start-Lists: MEN | WOMEN