This is a preview of CLASH Daytona 2021 – you can read our reports on how Kristian Blummenfelt ruled in the men's race and Jackie Hering won the women's.
Triathlon returns to the 'World Center of Racing' on Saturday, for the final weekend of competition in the 2021 professional triathlon racing season and CLASH Daytona.
Formerly known as Challenge Daytona, the now rebranded race will also provide the last chance to follow the action live this weekend.
Start time, how to watch live
Racing takes place on Saturday 4 December 2021.
The Pro Women will start at Midday local (Eastern) time. That's 1700 in the UK, 1800 CET.
The Pro Men will start at 1330 local time. That's 1830 GMT, 1930 CET.
The event will be broadcast live, available on a pay-per-view basis via Facebook Live. The current (early) price is £1.99, which will increase to £2.99 on Thursday.
"This livestream will be a full 5 1/2-6 hour broadcast show produced by NASCAR Productions, with commentary, all-inclusive camera angles, live timing, heart rate, cadence updates and more."
What is CLASH Daytona?
The home of the Daytona 500 NASCAR Cup Series motor race, the Daytona International Speedway circuit has hosted triathlon since 2018, with the highlight to date of course being the $1.15million PTO 2020 Championship last December, won by Gustav Iden and Paula Findlay.
Paula also won the 2019 Challenge Family edition, beating Great Britain's Lucy Charles-Barclay, with Lionel Sanders coming out on top following a memorable battle with Spain's Pablo Dapena Gonzalez.
Saturday's distances will be 2km swim (two laps), 80km bike (20 laps), 18km run (four laps), as we saw at the PTO 2020 Championship.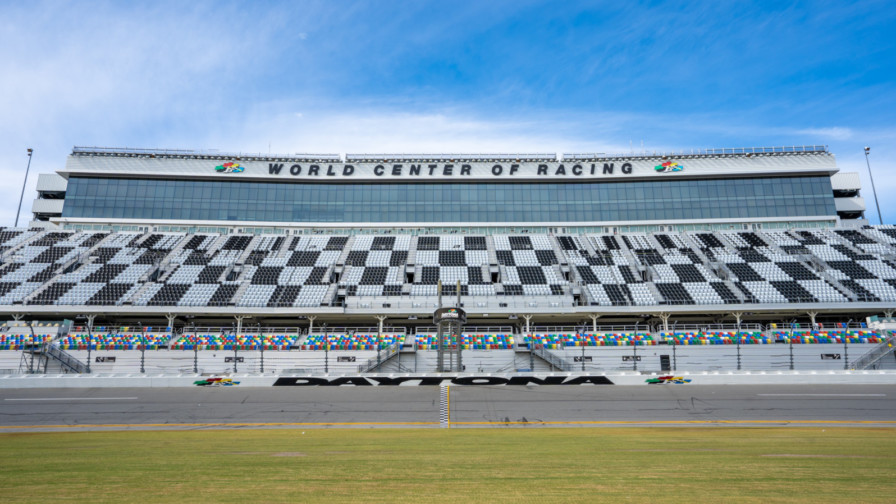 PRO Women: Who's racing?
Honestly, that's a pretty good question. When the start lists for this event were first released back in earlier October, they were truly impressive.
That list included six of the top seven finishers from the 2021 IRONMAN 70.3 World Championship, plus the top three finishers from the 2020 PTO Championship at the same venue 12 months ago – Findlay, Anne Haug and Laura Philipp.
While 'start list' versus 'actual starters' dilemma is an occupational hazard when previewing races generally, for CLASH Daytona I think that the reality could well be quite different to that initial publication.
Based on the Instagram posts of end of season starting, easing back into winter training or heading off for a few weeks in the sun, the number of women lining up on Saturday looks set to be significantly less than originally indicated.
What we do know is that there will still be significant British interest, as Jodie Stimpson (winner at Challenge Miami), Lucy Hall (after a superb 2021 season), Laura Siddall (second at both IRONMAN Lanzarote and Challenge Roth) and India Lee (third at 70.3 races in Nice and Lanzarote), are all on the difficult to find 'definitely racing' list!
Also confirmed is Jackie Hering (USA), who produced a superb performance earlier this year at The Collins Cup, reflecting on that as a race 'Rock Star' experience afterwards. Hering went on to finish seventh at the IRONMAN 70.3 World Championship in St. George, and earlier this year finished third – behind Stimpson and Charles-Barclay – at that Challenge Miami event.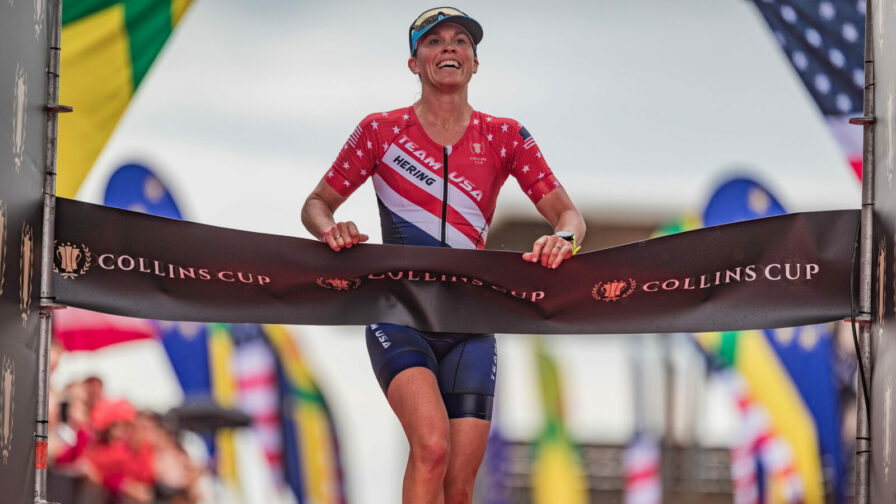 While she missed the IRONMAN 70.3 World Championship with injury, Findlay returned to racing in hugely impressive style at IRONMAN 70.3 Oceanside. Will she be back in Daytona this weekend seeking a third straight win on the NASCAR circuit? She'll likely start as favourite if so.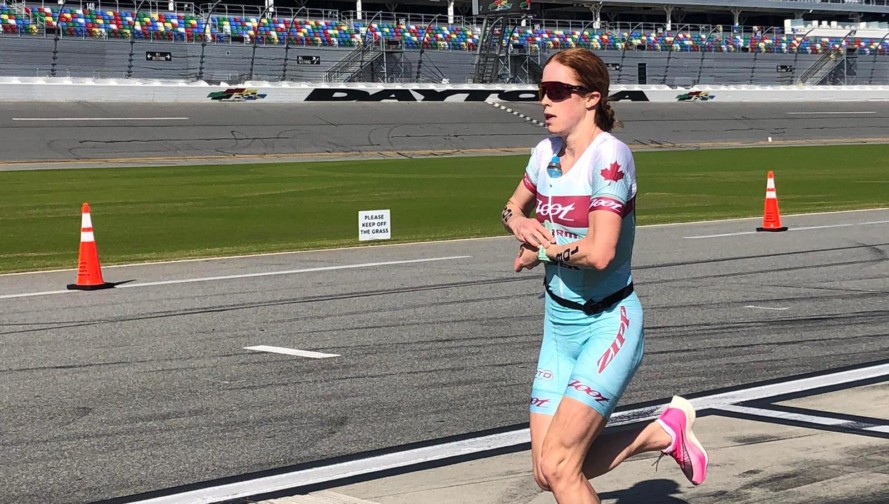 PRO Men
Olympic Champion, World Champion and 'that' IRONMAN debut – it's been quite the season for Kristian Blummenfelt. Just two weeks after his exploits in Cozumel, Big Blu is set to be back over another new distance. Do you want to bet against him finding one last effort for the year?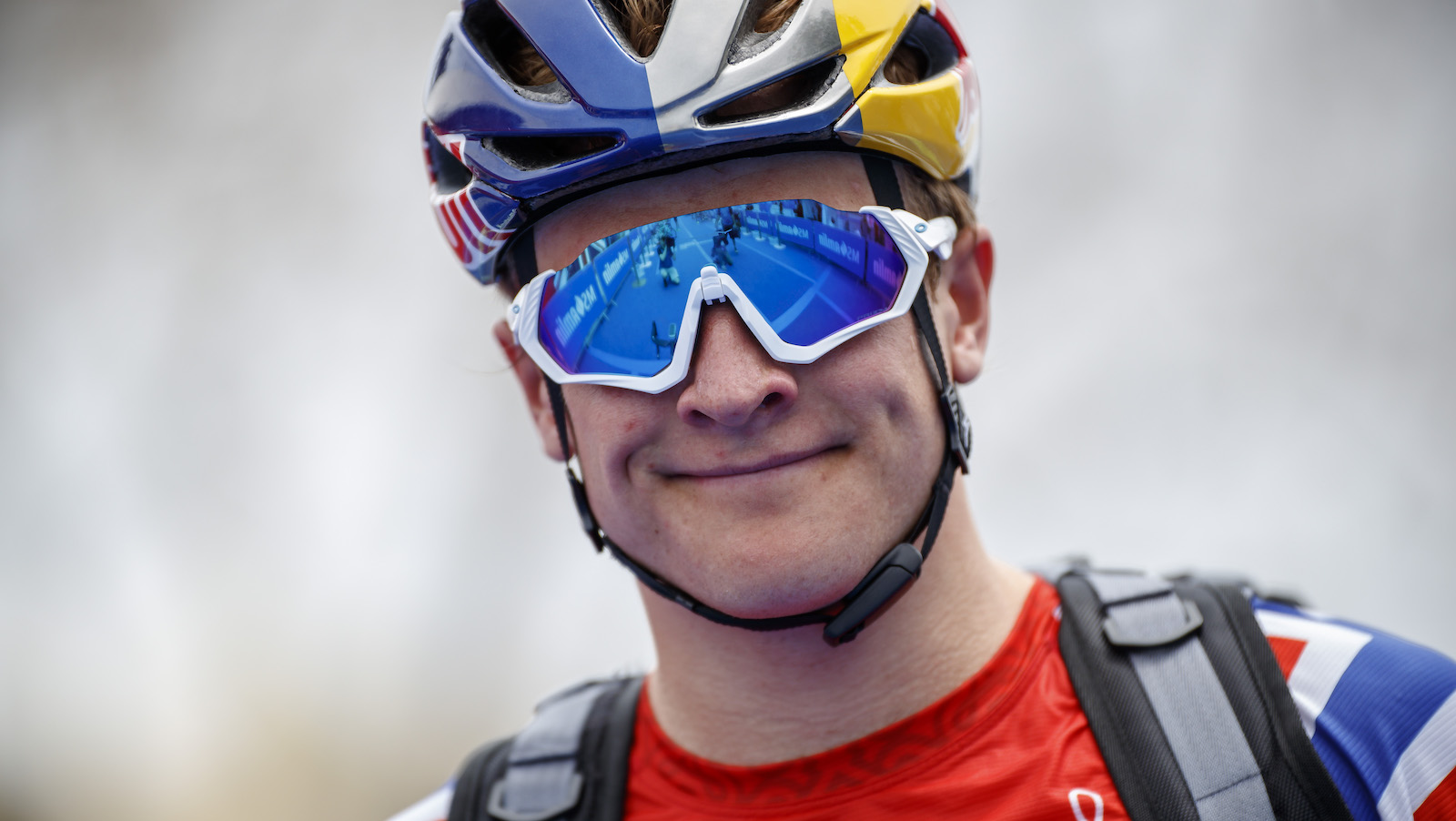 The men's race also requires a little bit of guesswork, research and reading between the lines to try and work out who is heading to Florida. Recent news on the you-know-what-virus and constantly changing restrictions on travel, may throw even that effort up in the air.
Still, we do believe that Ben Kanute (USA), Rudy Von Berg (USA), Magnus Ditlev (DEN), Andrew Starykowicz (USA) and Collin Chartier (USA) are definitely set to race.
Sixth at the the 70.3 World's and a big winner at IRONMAN 70.3 California, Kanute hit some of his best form in the second half of the year, including another Escape from Alcatraz title.
Von Berg came down with illness around the time of The Collins Cup, and has been battling back to health and fitness since, so we've not seen him since winning IRONMAN 70.3 Switzerland in August. At full strength he's a class act across all disciplines, so fingers crossed he can end his year on a positive note.
It was Chartier who stepped into the Von Berg shoes in Samorin (and he's since won Challenge Salou), while Starykowicz was another late addition to Team USA in Slovakia.
The Dane Ditlev didn't make the selection cut for Team Europe, but he did finish second at The Championship the following day. The youngster has been in fine form since – eighth at the 70.3 World Champs, plus wins in Budva (eventually!) and IRONMAN 70.3 Portugal. This will be his third visit to Daytona.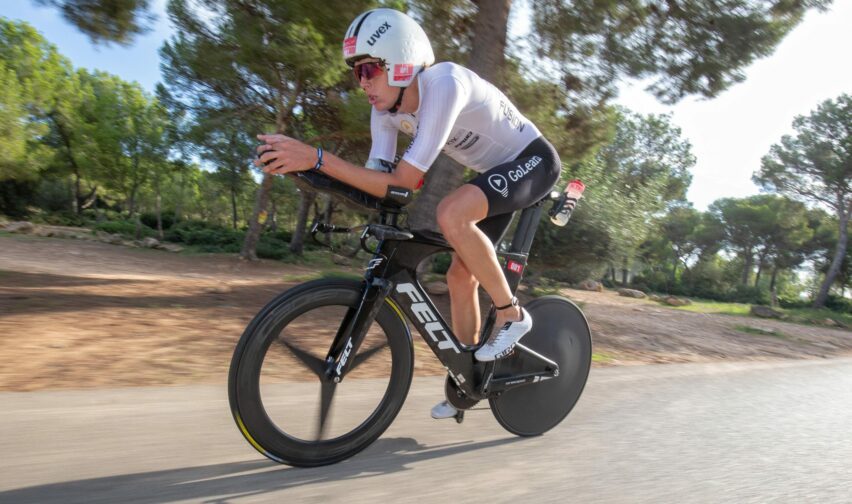 Looking back 12 months, the USA's Matt Hanson secured one of his best results – surprising many in the process – with a second place finish at the PTO 2020 Championship at Challenge Daytona. If he can produce that level of performance again, he will be a podium contender for sure.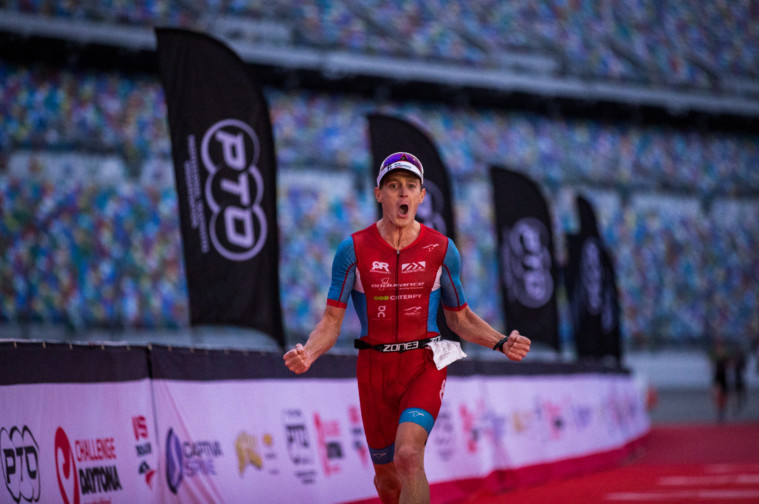 After a mostly frustrating 2021 season, impacted by punctures and crashes, Great Britain's Thomas Davis will hopefully be more than happy to be returning to Daytona. Twelve months ago he briefly led the PTO 2020 Championship race during the run, a real breakthrough performance which saw him finish the day in 12th position.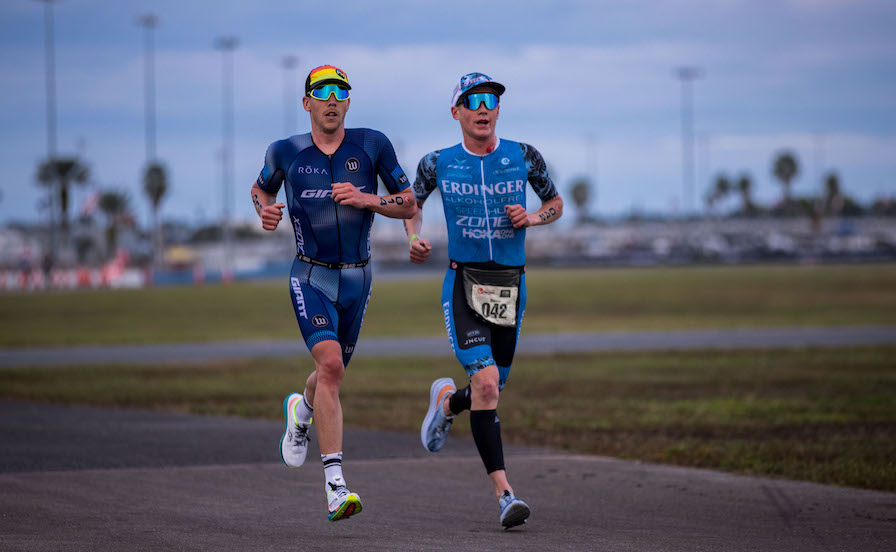 There will be at least one other British man on the start list too, as James Teagle – winner at the Outlaw Half Holkham and IRONMAN 70.3 Gdynia – was a late addition to the race. Good luck to both of them.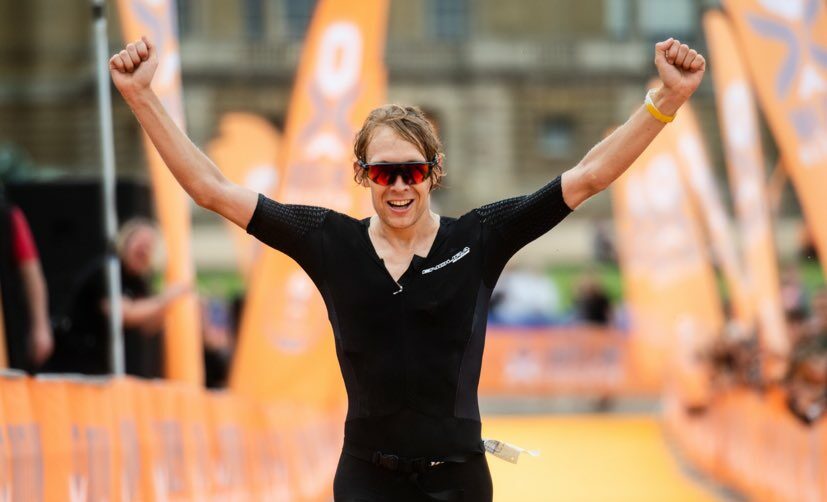 CLASH Daytona 2021 Prize Money
The prize purse for the Daytona professional athletes totals $100,000. Race winners will collect $15,000 each, with the split paid eight-deep as follows:
1st – $15,000
2nd – $10,500
3rd – $7,500
4th – $5,500
5th – $4,000
6th – $3,000
7th – $2,500
8th – $2,000
As mentioned in our preview of IRONMAN 70.3 Indian Wells, this is also the last weekend for athletes to make moves within the year ending PTO Rankings, which will see a total of $2,000,000 paid out across the top 100-ranked athletes, male and female, at the conclusion of the 2021 season.
For Jodie Stimpson in particular, this could be quite key. Currently ranked at #62, the 2014 Commonwealth Games champion only has two scores on the board, where the average of your best three is what counts.
With a strong performance she could, potentially, jump up all the way into the top 20. A move from #62 to #20 would, for example, be worth an additional $8,000. Plenty to race for.