This is a preview of CLASH Miami 2022. You can read full race reports on how Aussie Ashleigh Gentle won the women's pro race while Sam Long prevailed in the men's.
The weekend starts a day early if you are a triathlon fan this week, with the second edition of CLASH Miami. A $50,000 prize purse and a good mix of long course, middle and short-course athletes will go head-to-head, as the heat is beginning to be turned up on the 2022 Pro racing season.
Start time and how to watch live
The Pro race at CLASH Miami takes place on FRIDAY March 11, 2022.
Start times are as follows:
PRO Women – 1000 local time / 1500 UK / 1600 CET
PRO Men – 1345 local time / 1845 UK / 1945 CET
The event will be streamed live – and for free – on the CLASH Endurance Facebook page, with additional updates and imagery etc likely to appear on the CLASH Endurance Instagram and Twitter feeds.
If you haven't got it already, then adding the CLASH Endurance app to your phone / mobile device is recommended for racing splits and results. It's pretty much identical to the layout and structure of the IRONMAN app – which given that has proven itself over many years, is a good thing.
Event History and Course
In 2021 the event was held under the 'Challenge Miami' banner, prior the rebranding of the Challenge Family North American events to 'CLASH'. That race saw Jodie Stimpson take the win from Lucy Charles-Barclay, and Jan Frodeno in impressive form, defeating Lionel Sanders. While none of that quartet will be on show this week, there are still some strong names on the start list.
Race venue is the Homestead Miami Speedway, a self-enclosed motor racing circuit event. As with the Daytona International Speedway, a very convenient lake sits nicely within the centre of the circuit, primed and ready for swimmers.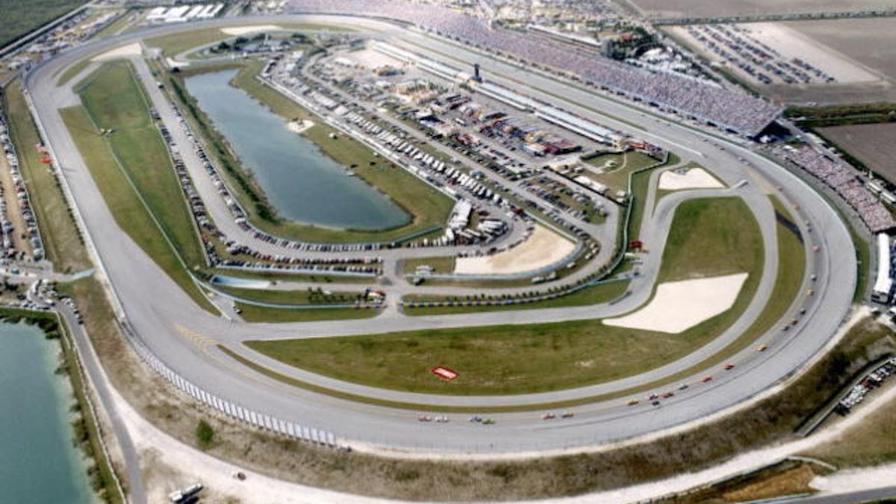 Unlike the racing at Daytona however, CLASH Miami utilises the roads within the racing oval, and so is far more technical than the pure straight-line speed efforts that are the focus there.
Based on 2021, the men will complete the course in around 2:35-2:40, with the women pretty close to three hours, over these distances:
Swim: 1.7km / 1.05-mile (2 laps)
Bike: 62.7km / 39-miles (17 laps of 2.2 miles + one part lap to start)
Run: 16.9km / 10.5 miles (7 laps of 1.5 miles)
Pro Women
The top-ranked athlete based on PTO Ranking (#6) is Great Britain's Emma Pallant-Browne. Emma likes to race frequently and is very consistent across the season too, so expect her to perform well in what will be her first big race of the season.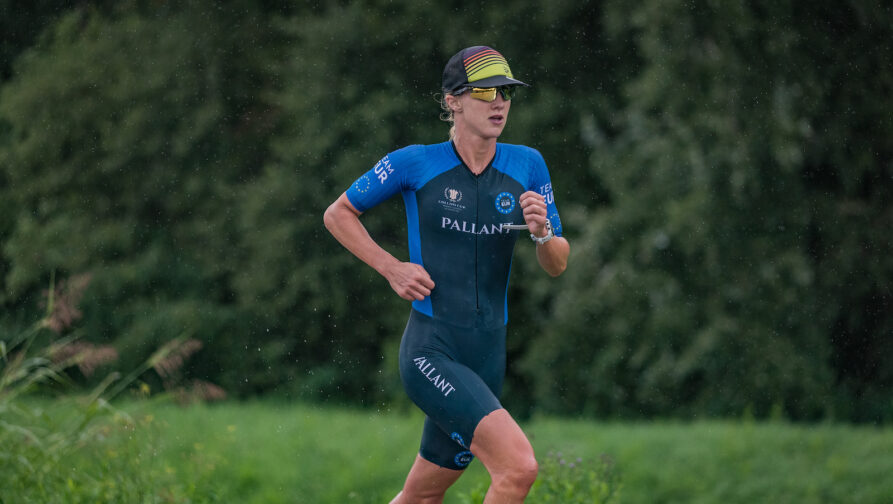 If Pallant-Browne is to win, she will certainly have plenty of chasing to do as there are some top class swimmers in the field. Sara Perez Sala (ESP) recently won the Volcano Triathlon In Lanzarote, and in Miami last year swam with Lucy Charles-Barclay and then led off the bike, before eventually finishing fourth.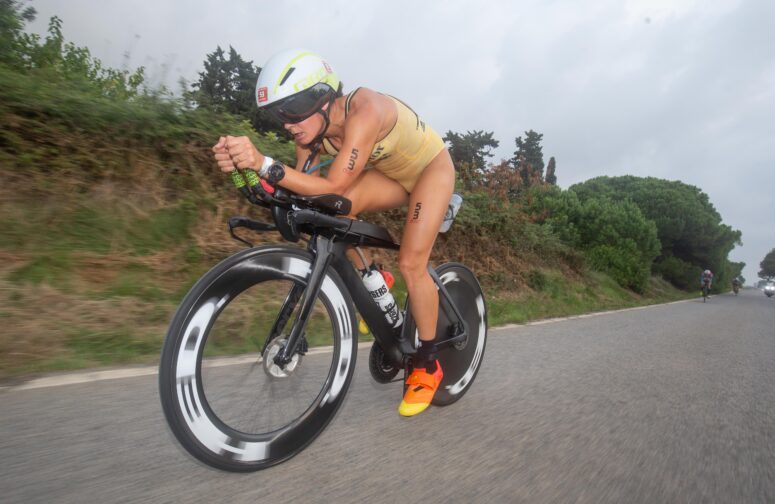 Pamella Oliveira (BRA) is another fish in the water, so don't be surprised if that duo are able to work together and potentially put close to two minutes into most of the field before arriving in T1.
Chelsea Sodaro (USA) made an impressive return to racing to make the Team USA Collins Cup squad last year, after the birth of her daughter. The BMC Pro Triathlon Team athlete has recently been training out in Lanzarote, and so it will be interesting to see how she performs.
Fourth at the IRONMAN 70.3 World Championship in 2019, she is a class act, especially if back to top form on the run.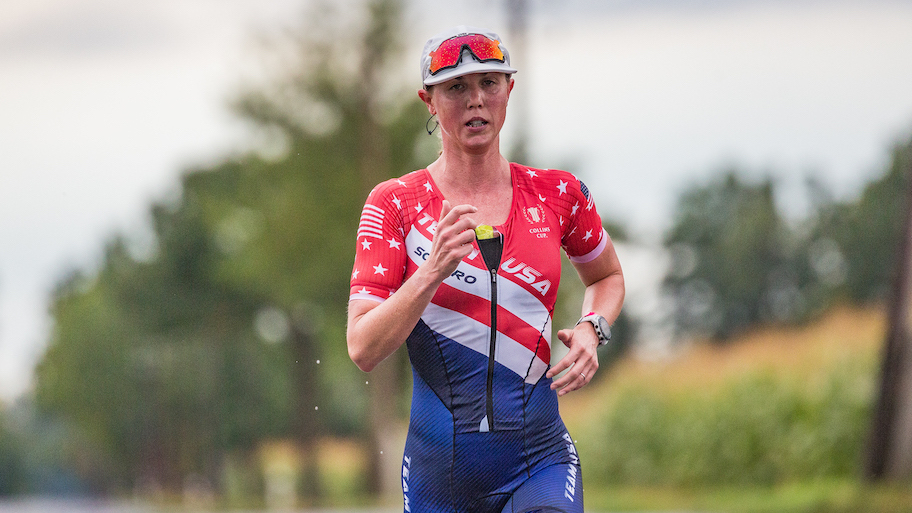 The final athlete I'll name check here is Australia's Ashleigh Gentle. In January she announced that she would be moving away from the World Triathlon draft-legal circuit to focus on new middle distance challenges. She's not a complete stranger to the format – she won on her debut in Xiamen, China in 2019.
The men's winner that day was another 'ITU' athlete, Marten Van Riel… and he did rather well this past weekend. Could that be an omen?! Having won the (non-drafting) Noosa Triathlon eight times, this distance format could well suit her prefectly.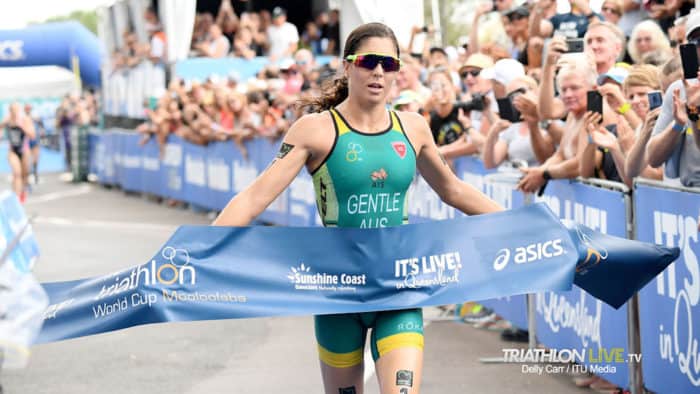 The full PRO Women start list: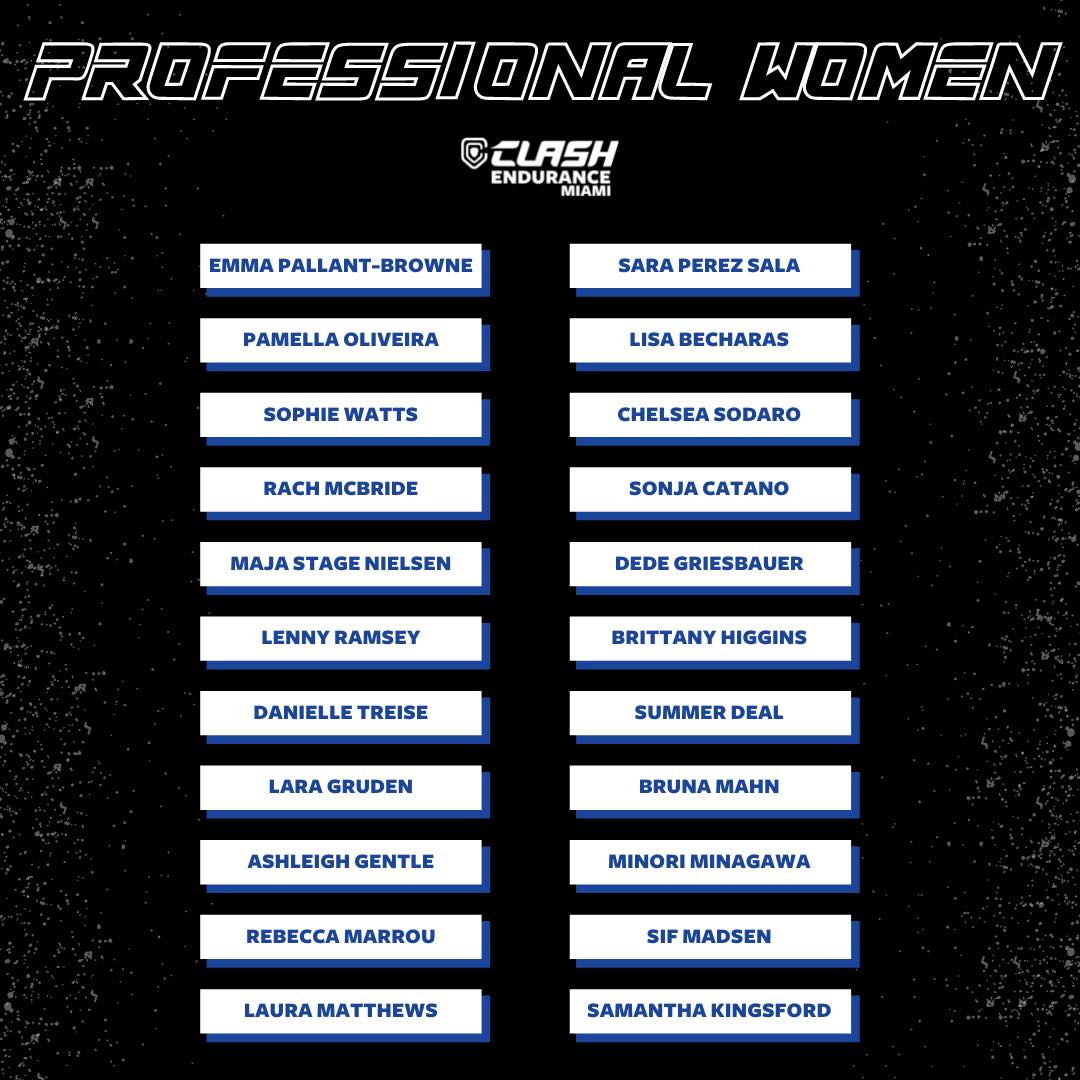 Pro Men
First name on the extensive men's start list is Sam Long, which reflects his current PTO Ranking of #4. 'The Big Unit' consistently proved that he is more than 'Yo Yo Yo' hype during 2021, highlighted by a fantastic silver medal behind Gustav Iden at the IRONMAN 70.3 World Championship in St George.
His Ryan Bolton-coached training group had great success over the super sprint distance this past weekend, which will no doubt be great for morale as he enters two back-to-back weekends of racing. Like many, his ultimate focus is May 7 and the delayed 2021 IRONMAN World Championship.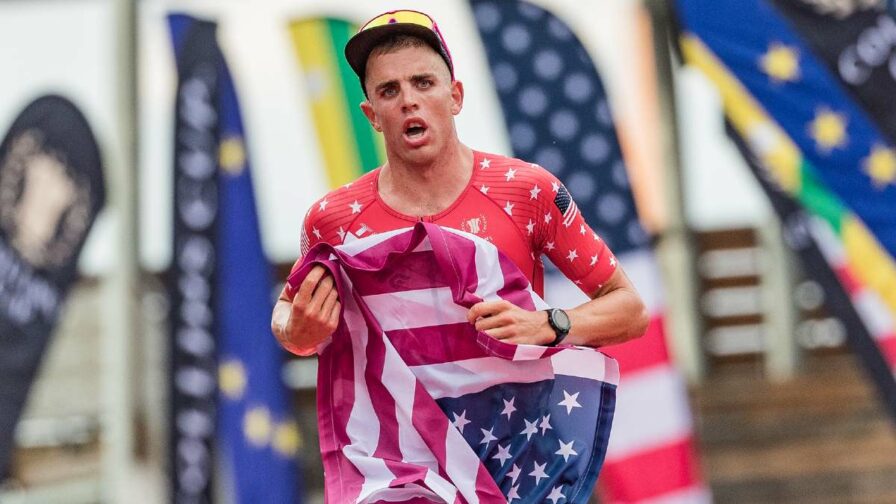 Long's Collins Cup team mate, Ben Kanute, is the highest placed returning finisher from 12 months ago, where a late kick on the run allowed him to complete the podium alongside Frodeno and Sanders. One of the best swimmers (and cyclists) in the sport, it wouldn't be a surprise to see him at the front of the race from the start.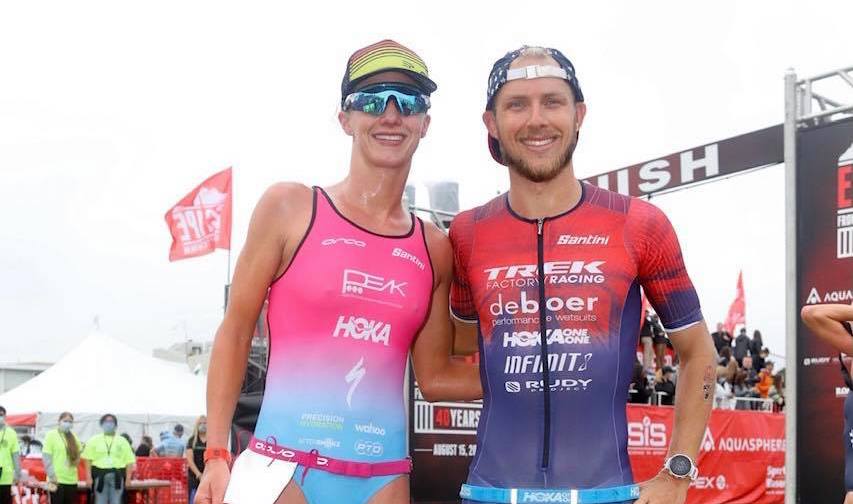 One man who will likely be with him is Sam Appleton (AUS), who already has a win on the board this year from IRONMAN 70.3 Geelong.
No shortage of bike power either, as Magnus Ditlev (DEN) and Andrew Starykowicz (USA) line up. They both out-paced Frodeno on two wheels last year and for Ditlev in particular, he has continued to make rapid progress (and has several race wins) since then, plus a top-10 finish at the IRONMAN 70.3 World Championship.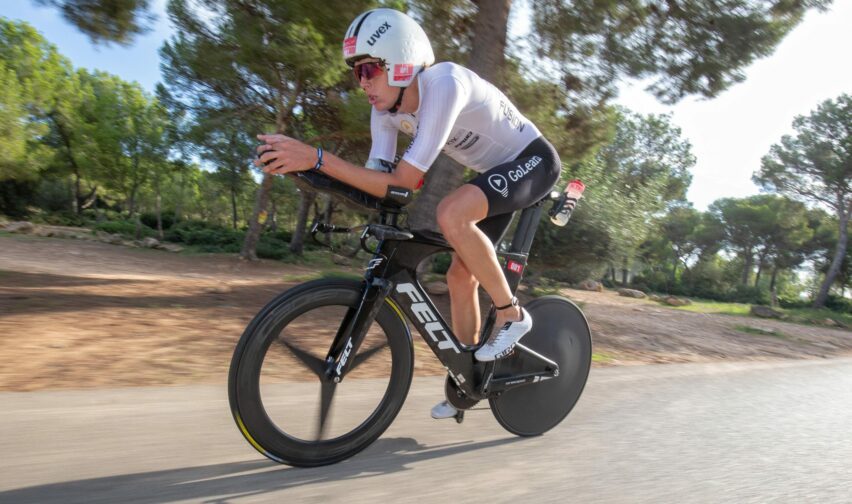 Indeed, if we go back to that race in St George then we have Sam Long (2nd), Jackson Laundry (5th), Ben Kanute (6th), Magnus Ditlev (8th) and Sam Appleton (9th) all listed.
Unfortunately no Jelle Geens due to injury, but we know that Aaron Royle (AUS) will arrive with a smile, having just collected $100,000 with fiancee Non Stanford for winning the Couples Championship on Sunday.
While his bread and butter has been the WTCS circuit, second at 70.3 Portugal in 2021 (to Ditlev) and winning 70.3 Sunshine Coast in 2020 shows he can perform. Oh, and you can add him into that short list of 'going to be in the lead group out of the water' too.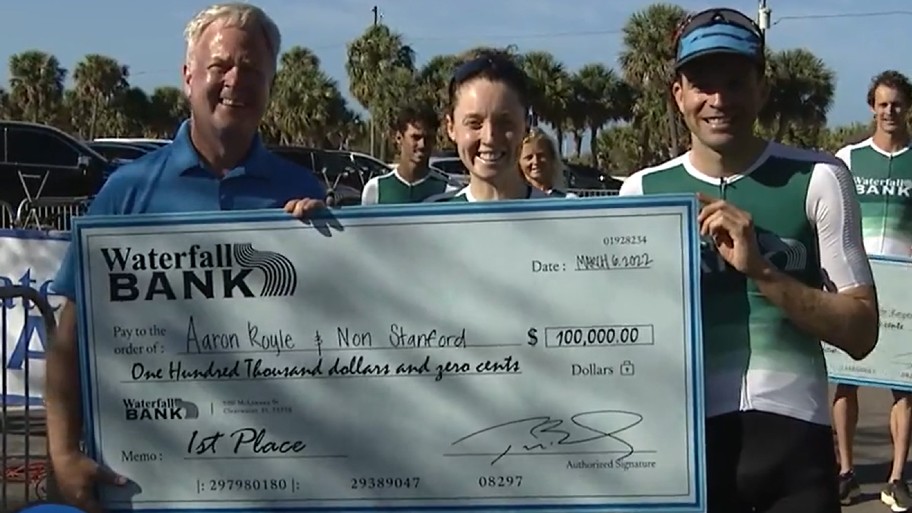 The full PRO Men start list:
Prize Money: What's on the line?
Athletes will be racing for a total prize purse of $50,000, payable eight deep as follows:
1st – $7,500
2nd – $5,000
3rd – $3,750
4th – $3,000
5th – $2,000
6th – $1,500
7th – $1,250
8th – $1,000