Team Jenkins (Jinx Sport) Monthly Column
TIPS FOR WINTER RIDING SPECIAL
ITU Triathlon World Champion in 2008 and 2011, Helen Jenkins has also represented Great Britain at the last three Olympic Games.
Since then, she's had a child (Mali), had to go through major spinal fusion surgery (2018), and in 2019 she and her husband, coach and Olympian himself, Marc Jenkins, welcomed their second child (Max) into the world. Family life, time to move on, racing days over and time to reflect back on a great career? Absolutely not! Helen returned to racing in February 2020 at IRONMAN 70.3 Dubai.
Each Month, Helen and Marc will give us their separate and individual takes on the past month, as they strive for their next success in the sport they love.
Here's their latest update, which covers the months of November/December 2020, PLUS tips on how to make your winter riding safe, comfortable and enjoyable over the coming months.
You can find previous updates here:
Aug 2019 | Sept 2019 | Oct 2019 | Nov 2019) | Dec 2019 | Jan 2020 | Feb 2020 | Mar 2020 | Apr 2020 | May 2020 | June 2020 | July 2020 | August 2020 | Goal Setting Special
---
Helen Jenkins
November was an interesting one: lockdowns, infections and kids that still will not sleep past 5am!!
My surgery to remove the screws in my back was successful and my back feels good and looks a lot better too without screws protruding through the skin. Unfortunately, I got an infection after the surgery which cleared up with antibiotics. A week after finishing antibiotics my back was really sore; it hurt to sit down as the back of the chair put pressure on the wound. I had developed an abscess which needed opening up and draining – the photos are too disgusting to post! More antibiotics and a week or so later, I was ready to start training again.
Starting back, I felt absolutely dreadful, I must have been really run down from the infections and it took a couple of weeks to feel like myself again. Luckily by this point we were out of lockdown in Wales and I was able to swim without too much pain, so I swam quite a lot. When my back began to feel a bit better, I brought in more cycling and running.
I found the period when I was run down really hard. I felt pretty terrible doing all training, and when you have kids it's not like you can just lie down and rest, they have a knack of noticing when you sit down and want to relax for five minutes.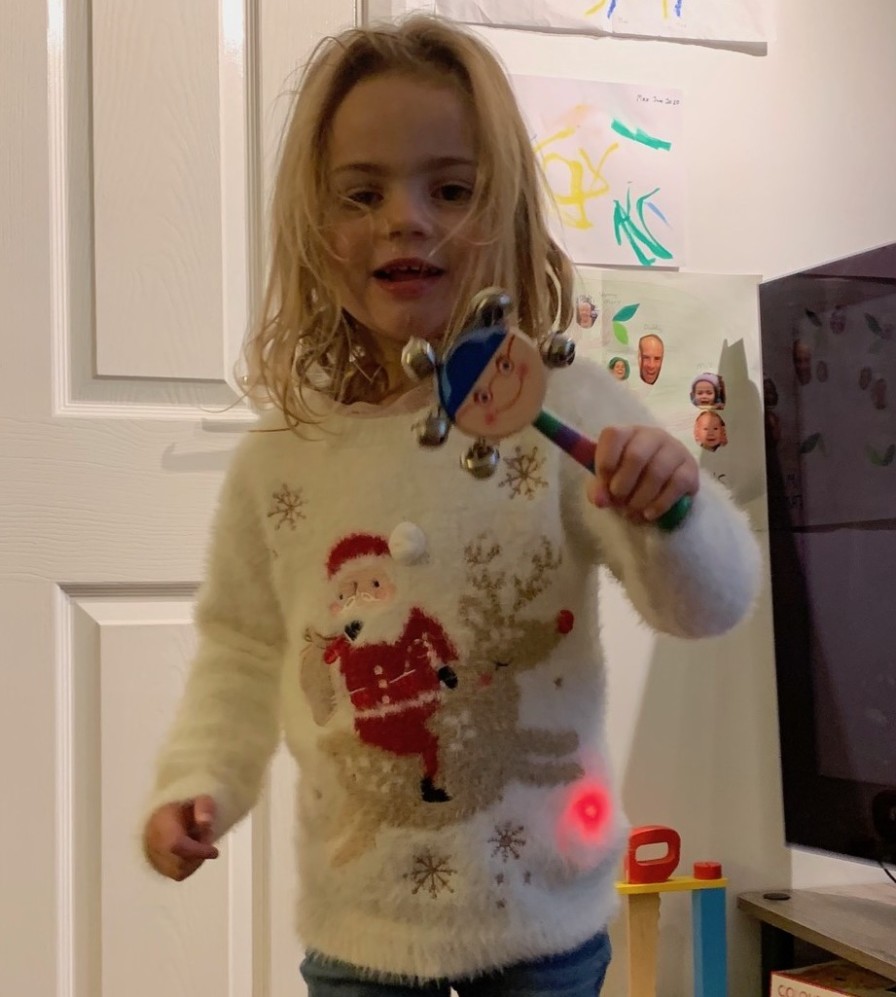 When I am having a hard time, I find negative self-talk can kick in. I'm sure this happens to a lot of people and is very individual; for me it always relates to my body breaking down and being injured, 'will your body hold out?', 'you have had surgery, will it cope with the training again?' As soon as I am back to training and have a few good sessions these thoughts disappear.
I have learnt through my career to not give the negative thoughts too much attention, they come and go, I try to focus on the process. When I get in the pool I focus on my technique not how fast I am going (or not going, with all this time out of the pools!). On the bike I have times when I focus on cadence and pedalling action – I find this impossible to do for a long ride so give myself a set time to focus on technique within the ride.
Running – is usually my switch off mentally from the world so I find it pretty easy to shut out everything when I run but I have lately been trying to think more about my technique whilst running. I have a tendency to be really tight through my arms so relaxing my arms and not let them swing over my body. I have been working with a good friend of mine, Rhian, who is a physio and the owner of One to One Therapy in Bridgend. We have been doing a lot of work on activation and breathing and I am finding this is helping with my running. It's all new to me but I guess you are never too old to learn!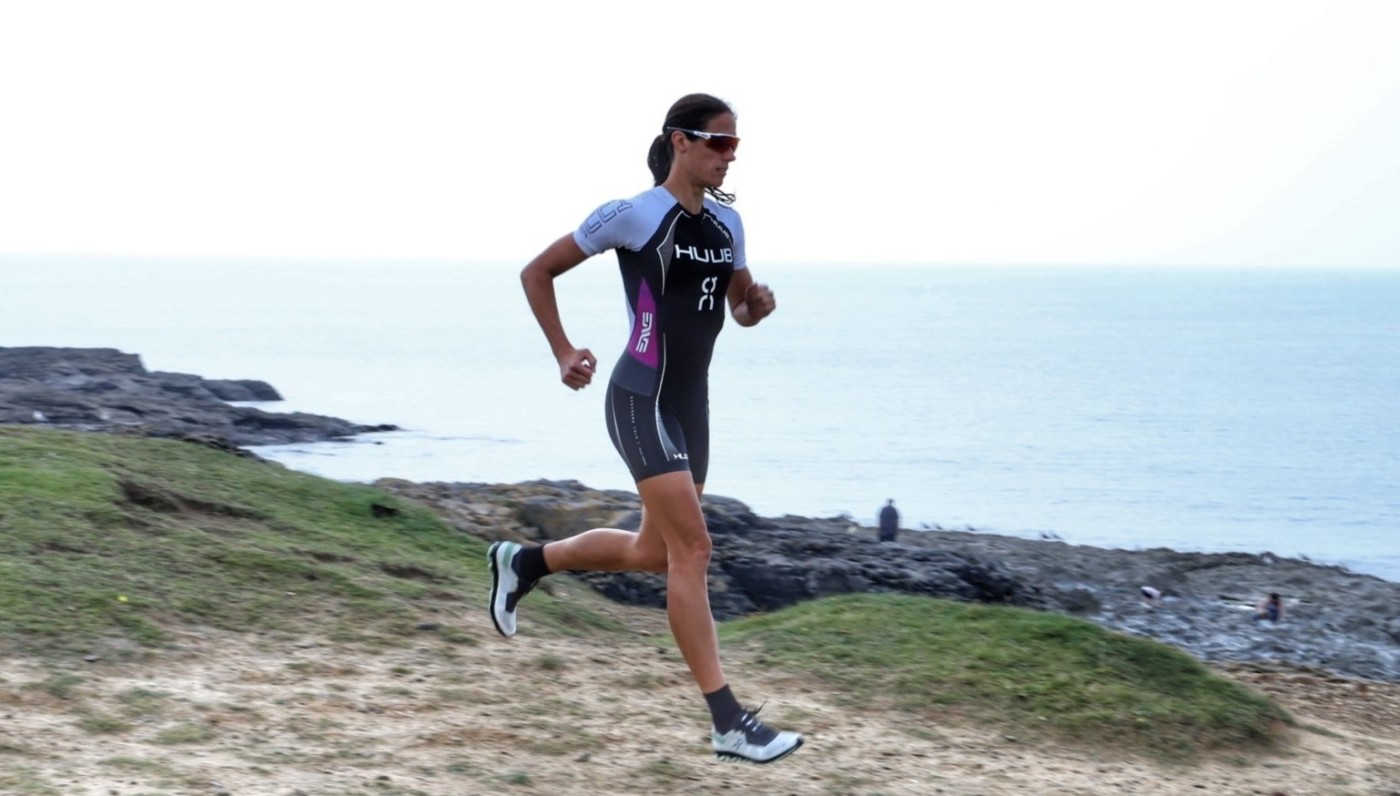 On the personal side, this is the first year Mali, who is three, has really understood Christmas and I am being asked everyday if Santa has been yet? Max's new favourite activity is taking baubles off the Christmas tree and hiding them all over the house. We are in a hard stage with them not sleeping and waking up early, I'm sure it will end soon.
Please send any tips to us, we are two tired parents!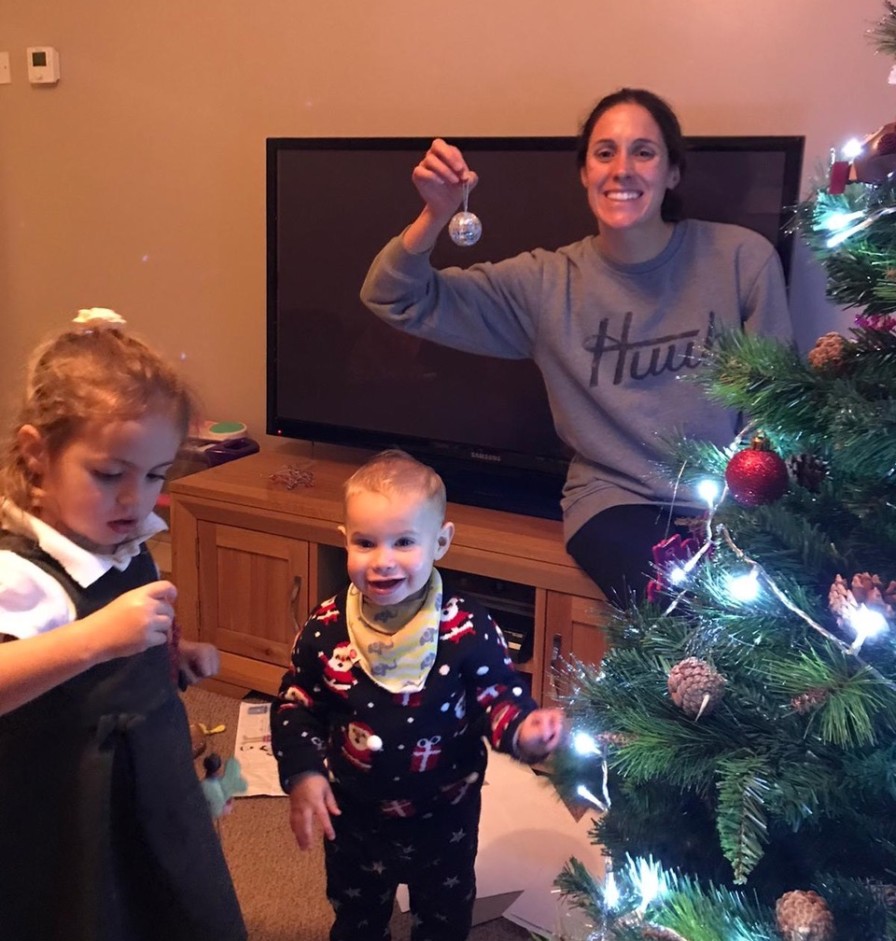 The new rules over Christmas and Covid restrictions have just come in for us. In Wales we are Tier 4, which is essentially lockdown again. On the triathlon side I am very lucky and am able to keep swimming with the Welsh Tri-Squad. The family side, the Christmas we have planned won't happen; it is the first time I won't see my sister on Christmas day as she lives in England. Thankfully we are all safe and well which is the main thing, we have definitely all learnt a lot about being adaptable and changing plans this year. Hopefully next year will be a lot better and involve seeing a lot more of family, friends and racing again!
I am always better when I have a goal, so the goal over the lockdown period is bring my cycling on. We will be doing a couple of hard turbo sessions a week and increasing the easy mileage on the road. I have definitely become more wary on the road over the last few years. A couple of close calls with cars plus Marc coming off in a pothole and fracturing his right shoulder and left thumb, have all left me nervous on the road. So, when I go out riding, especially in the winter, safety always comes first.
Here are my tips for winter riding
Prepare Your Bike:  Firstly, is prepping my bike, making sure it's in good working condition, and ready for the winter conditions when the roads can be grittier and wetter.

I will put mudguards for the worst days (missing from pic, as Marc had stolen for his bike!)
Use wet lube on my chain
And have good tyres on the bike giving my bike a quick clean when coming in from a ride helps prep for the next ride too, not my favourite job but with getting the muck off the bike.
Ride in the light/be lit up: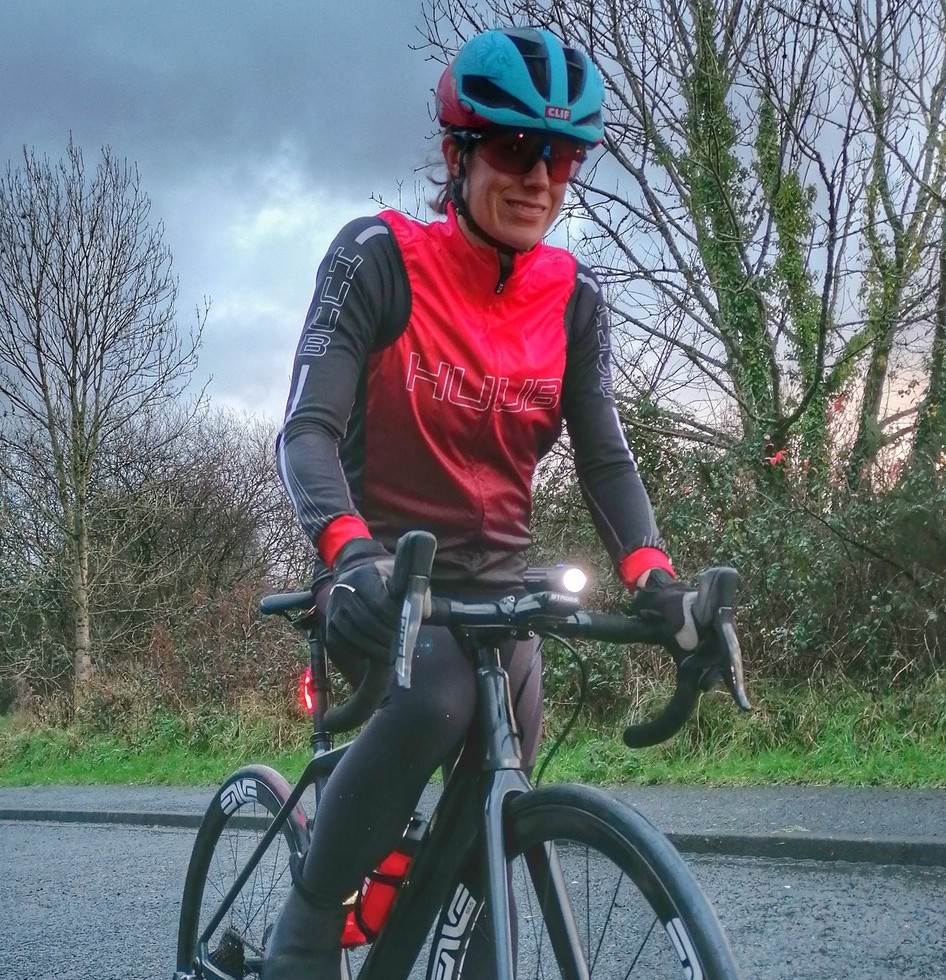 Layer Up and Dress for the Conditions:

I get pretty cold when out on the bike in the winter, I have bad circulation so wearing really good gloves, overshoes and warm HUUB cycling clothes really helps make a ride more enjoyable for me.
I always try and wear something bright or high vis. My hi-vis gilet is definitely not the coolest item of cycling kit I own but I wear it in the winter.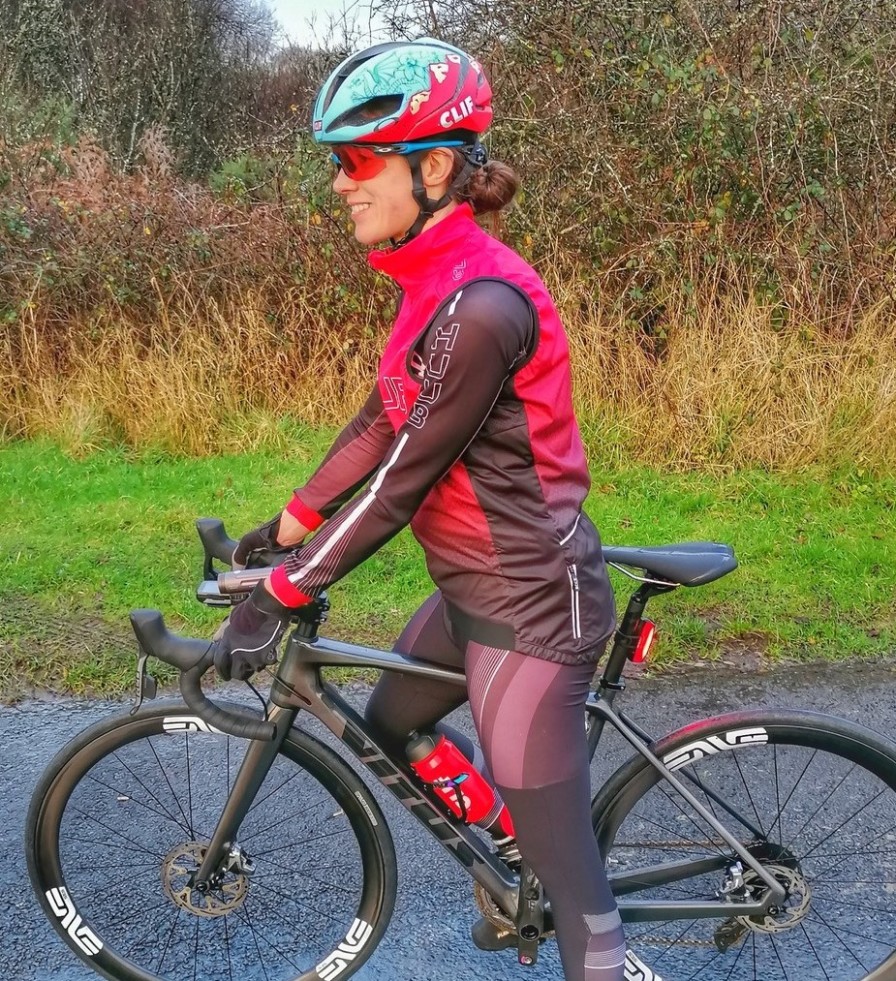 Ride Safe: I always follow the rules of the road. I get so annoyed when seeing cyclists jump red lights, to me it doesn't seem worth the risk and why pi$$ of motorists even more! And in the winter with conditions at their worst, the lower winter sun in drivers eyes and more – it just isn't worth the risk.
Adapt Your Training Goals/Sessions for Safety: Remember it is wet and icy – sprints and full power intervals that see you redline often mean you are not able to focus on the road surface and and avoidable crash in the winter could ruin the coming season. Save those efforts for the turbo or dry days if you can.
Let Someone Know Your Route and When You Will Be back: This is a good tip for any ride, whether it be winter or not. If you are riding alone (or even with others) make sure someone knows your intended route, and when you should be back. A peaceful winter ride on quiet roads can be hugely relaxing and refreshing but if something were to happen, this will at least mean people start looking for you in the right area.
Marc Jenkins
Ahhh Lockdown. I'm sure you all have your own views on it. So much fun! Looking forward to the next one but, Christmas first.
Helen had a pretty stinking looking back after having her screws taken out, so we called the GP Surgery. They weren't worried and gave Helen some cream to rub in it. Thinking… cream? Not sure that will do the trick, so we asked our friend if he would see her in Cardiff – and that night she is having the infection cut out and cleaned. Sure the cream would have also done the job though?! So, all clear of infection now and back moving forward again which is always good.
Coaching has been interesting this month as some athletes, "the pro ones" have needed a stern talking to. Simply, if they can't listen and follow a program then the Jinx Sport team are no good to them and others could help more appropriately. Fortunately, this rarely falls on deaf years so the last few weeks have been much better.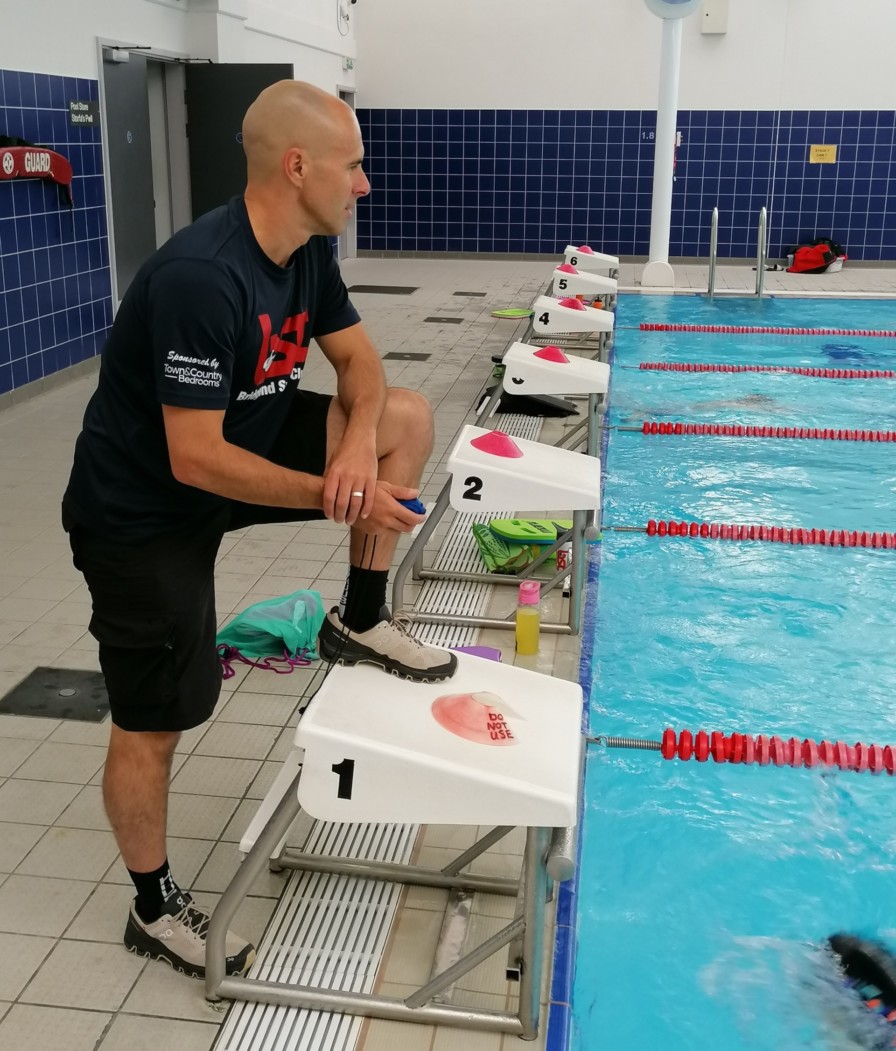 Easy days have been better with less crazy spikes and they have been able to deliver the hard sessions where as previously some have been cooked by the time they get to the important work (because they don't listen!), and not able to deliver. Now the program is being followed there is a much greater ability to hit the hard sessions with less carried over fatigue from pointless pushing in easy sessions. Training and life work much better with a good balance. Lockdown…. doesn't help balance.
If you have a coach, generally there is a reason for the plan and in most cases a reason why a certain session is done on a specific day in a given way. I have always found it helpful working with physiologists and giving them full access to a program. It's often the physiologist that will force the athlete and coach to pull back if sessions are becoming less beneficial and training not being completed at appropriate levels for the athlete to make the biggest gains. They are often the first ones to pick up fatigue; it really helps having Rhys at the moment as we push the athletes for the last block until Christmas.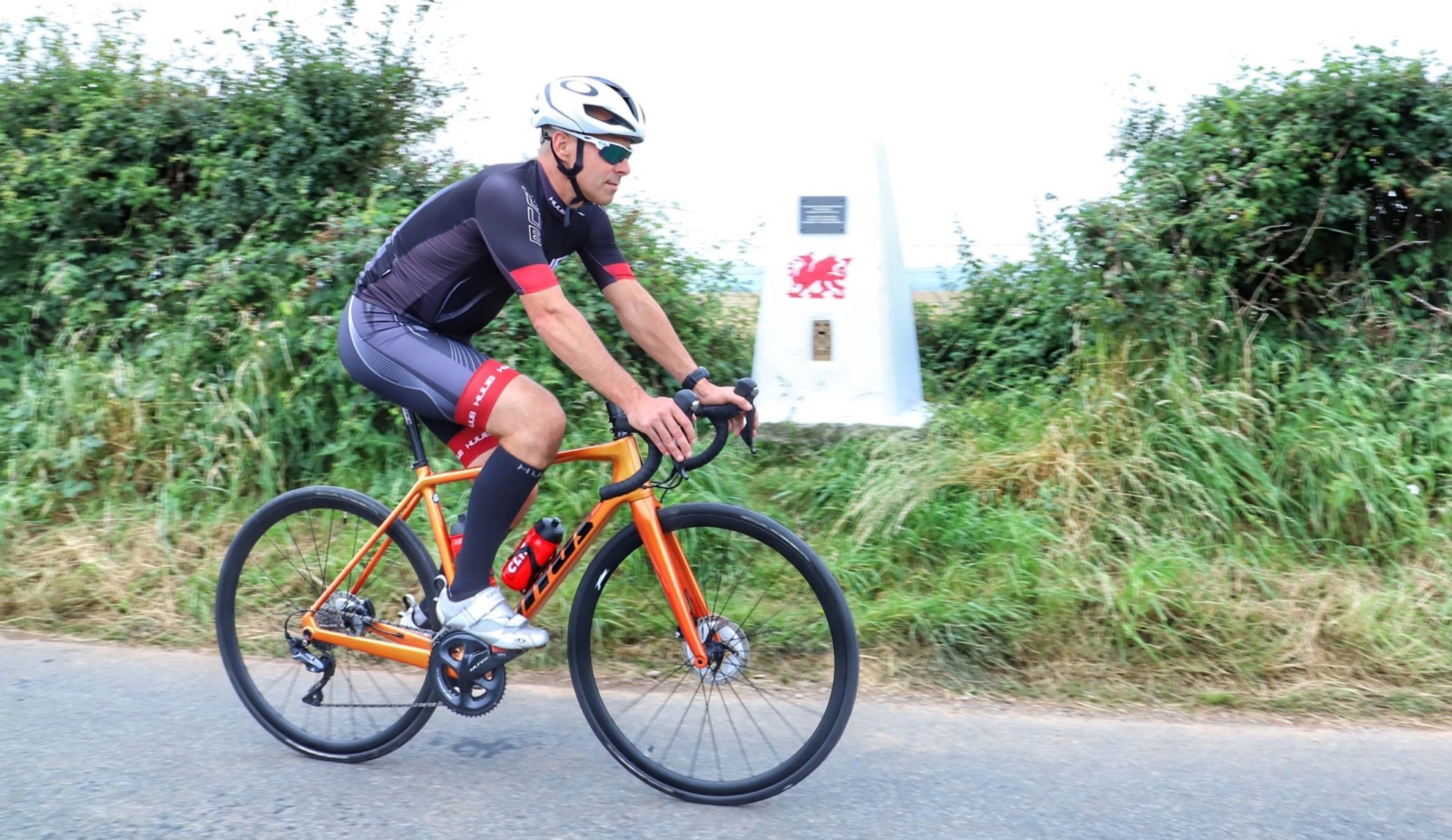 I managed to make December in shorts so that's awesome. Last few days the frost is in and i'm longing for a training camp…. anywhere. Preferably Vegas and San Diego, but Lanzarote or Portugal would also do very nicely.
Adam Bowden has joined the team and had a great start/end to the season with a 15th in Daytona. Looking forward to helping Adam progress on the little work we did into the weekend and a successful 2021 with hopefully a lot more racing and winning.
Hope everyone has a fun Christmas planned. Helen and I always run Christmas morning… sets us up for the excess eating! I am going to hit the chocolate hard as I challenged an athlete to cut out crisps for November and he dragged it out through December. I had to quit chocolate and have a box full waiting for me he kindly sent seven days ago that's been calling me every evening.
Stay safe on the icy country roads everyone and thanks for the company on the Stages-Tri247 series all those that joined us once and the regulars – it was fun and it hurt!
Make sure you are seen and get a load of lights on your bike, they are so cheap and work so well, don't have just the one, it's worth having a backup.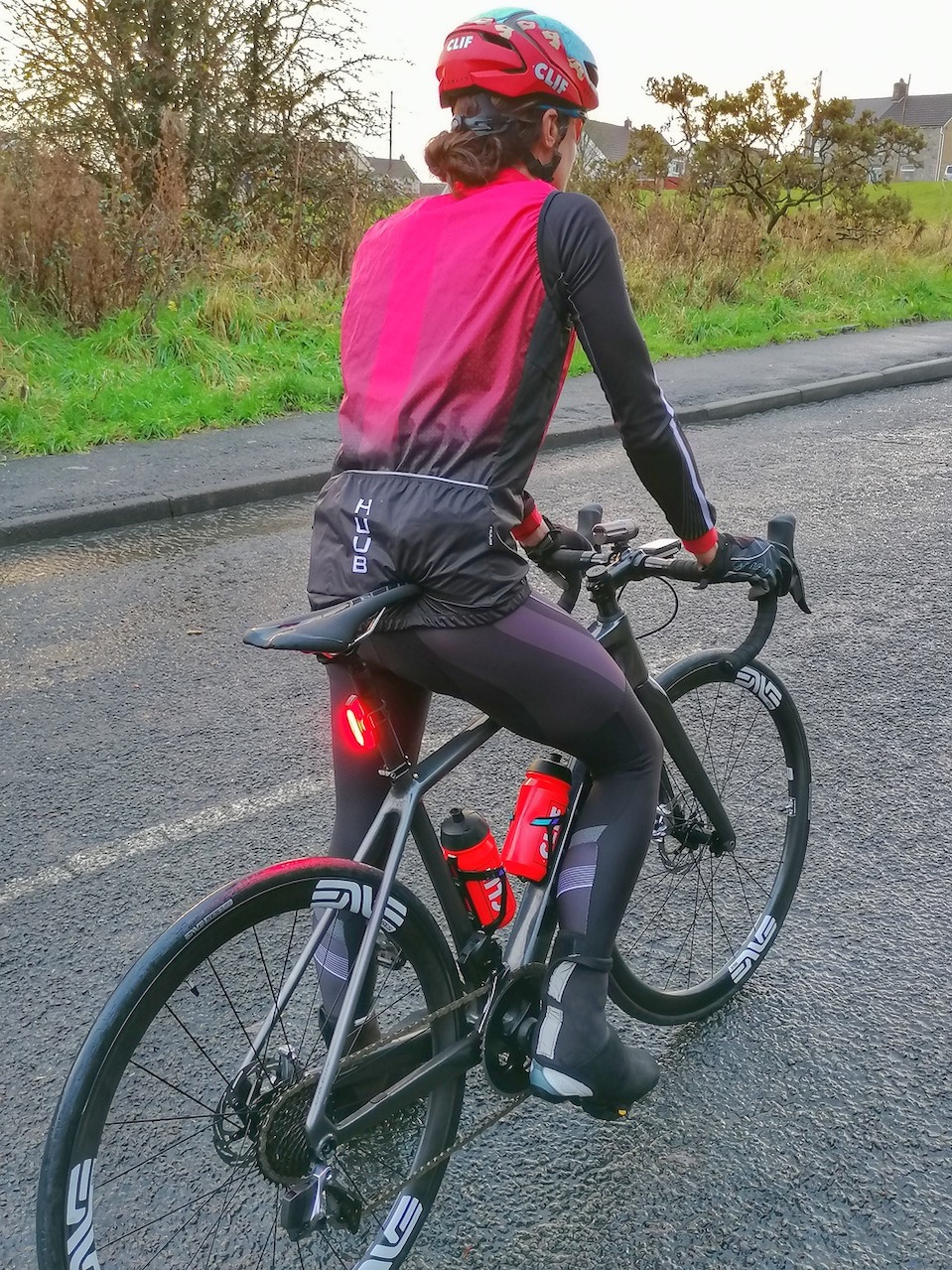 Aim to keep some training in over the holidays but also try and get some rest. Come the first week of January, get the plan in place and get those goals lined up. Make them as realistic as possible and if the plan is to go long, give yourself plenty of time to prep as best you can for the day.
Happy Christmas and have a great new year all.