It's race week at the 2022 IRONMAN World Championship, and the return of the highest profile event in the sport to Kailua-Kona is almost here.
A couple of weeks ago we put together our initial 'Kona Rankings', with a focus on who we had as our top five athletes for Thursday's Pro Women race.
Here is our final take before we sit back and watch the race unfold.
Five Four to fight for victory?
We said at the time of that first article that, 'things tend to change pretty quickly', the reference there reflective of the very late withdrawals for example that we saw from Alistair Brownlee and Gustav Iden earlier this year ahead of the men's race in St George.
Since that article of course, for the Pro Women we have unfortunately seen Kat Matthews now unable to start in Hawaii after her training collision in Texas. That could have been even more serious, and we are just so pleased that she is on the road to recovery.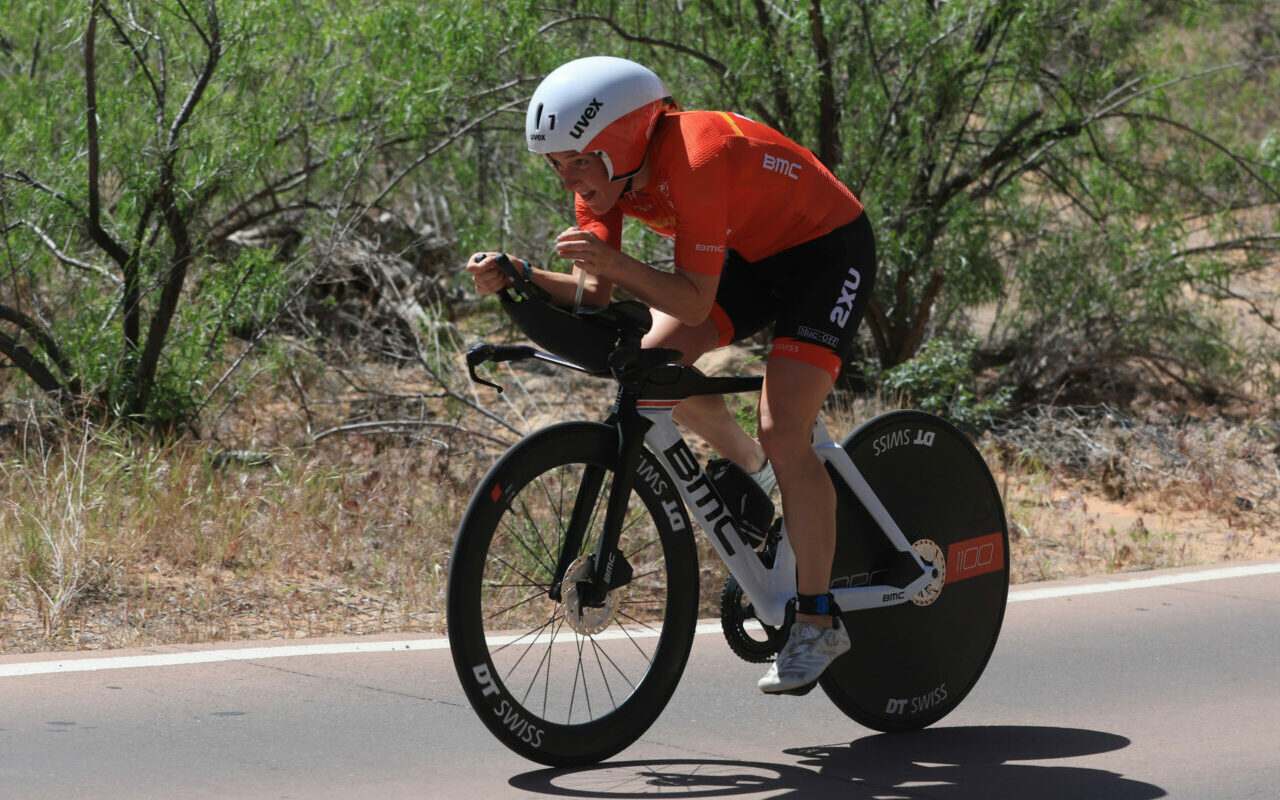 I ended that first article by saying, I just cannot see any possible way that the IRONMAN World Champion on October 6 2022 is not one of these five athletes, referencing Daniela Ryf, Lucy Charles-Barclay, Anne Haug, Laura Philipp and Kat. With that group now down to four, does that change?
From our perspective, it doesn't. Interestingly, those four athletes were also the only names referenced by our Kona experts panel in their predictions and analysis.
While we don't believe anyone else can win this race on Thursday, that doesn't mean others can't contend for podium honours, as there's never a guarantee that all of the favourites will perform on race day. Let's focus on those contenders now.
Oh, and just to stop this being a long list, I'm going to self-restrict this to six athletes. That brings us to our top-10 to watch on Thursday. With that, let's go…
The Challengers?
The first name I have to add is Skye Moench (USA). Currently ranked #8 by the PTO. A Kona debutant (she should have raced in 2019, but had a freak bike accident ahead of the event), Moench was fourth in St George this year and her best races have been over the full distance. Incredibly consistent, even the stats back that up, with the PTO's black box rating her swim / bike / run at 89% / 90% / 90%.
A winner at IRONMAN Des Moines this year in hot and humid conditions (by 20 minutes), if any of the favourites fade, Moench will be among those ready to take advantage.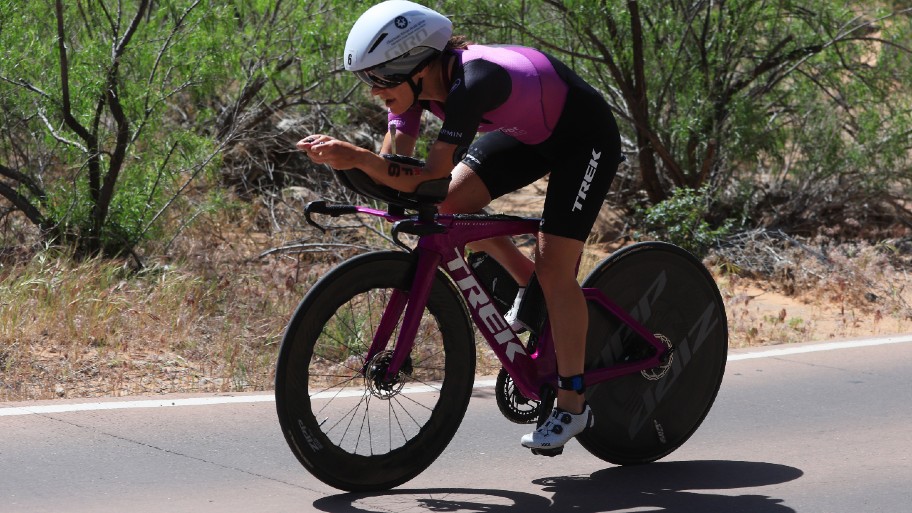 Another Kona first-timer (hold that thought for a second!) who has plenty of experience to call upon is Great Britain's Ruth Astle. Of course, Ruth isn't a debutant to Kona, but this will be her first start in the Pro ranks. She raced in 2017, 2018 and 2019 as an amateur, finishing second, first and first in her category, with that final race also seeing her as the first age-group athlete overall.
That's not to say you can forecast Pro performance based off of an amateur result three years ago, but it does provide confidence that Astle can perform in Hawaii. Among the most aerodynamic athletes in the field, the long straight roads of the Queen K play to her TT strengths. If an improving swim can see her a little closer to the front than years past, then getting close to the fifth place she secured in St George, isn't out of the question.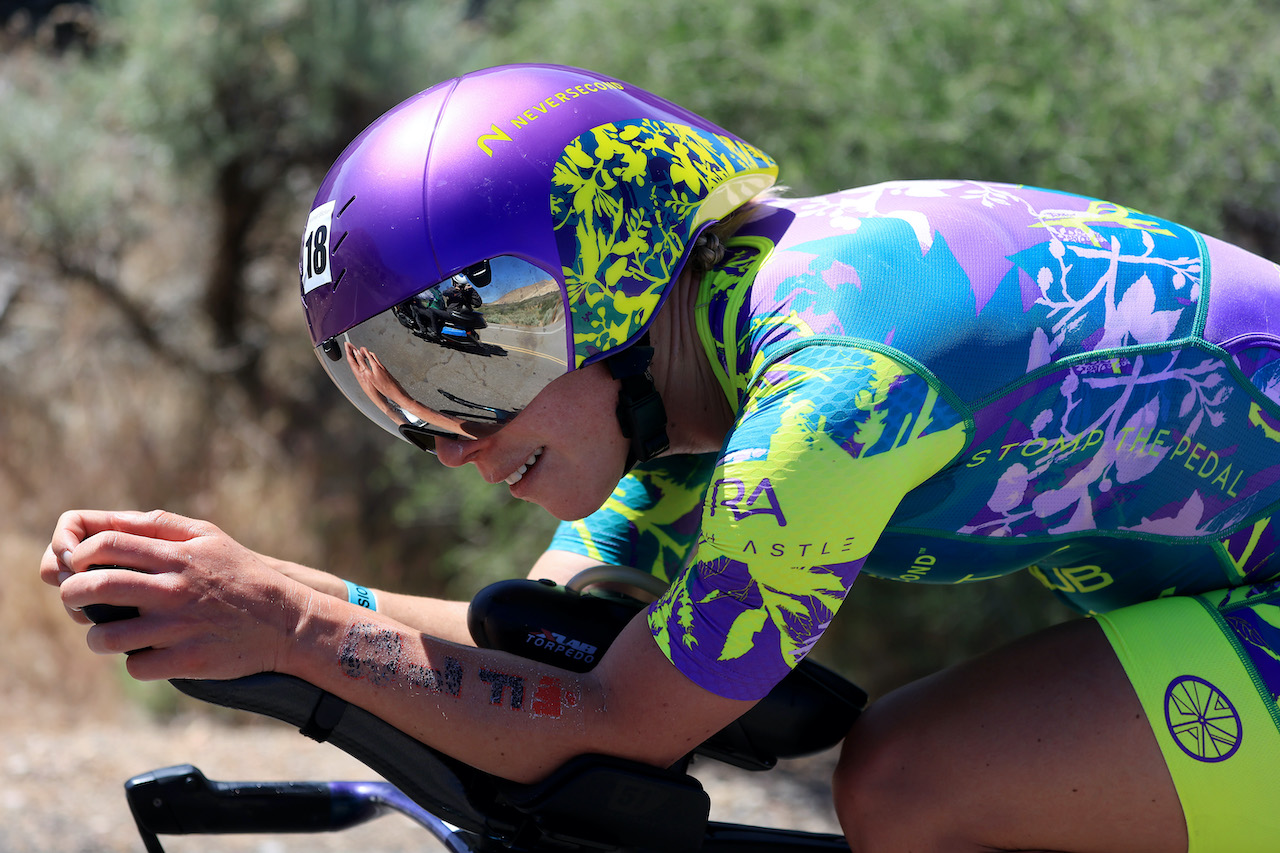 Fourth in Hawaii in debut in 2018, Sarah True brings experience, form – and a top coach – to her return to Hawaii. IRONMAN Lake Placid has little in common with the Queen K, but winning by 16 minutes after three years away. 40 years of age now, in grad school and with a young child, she's coming in totally relaxed, describing this as "a vacation week" at the Press Conference on Tuesday. "A happy athlete is always a faster athlete, and I'm definitely that. I have nothing to lose."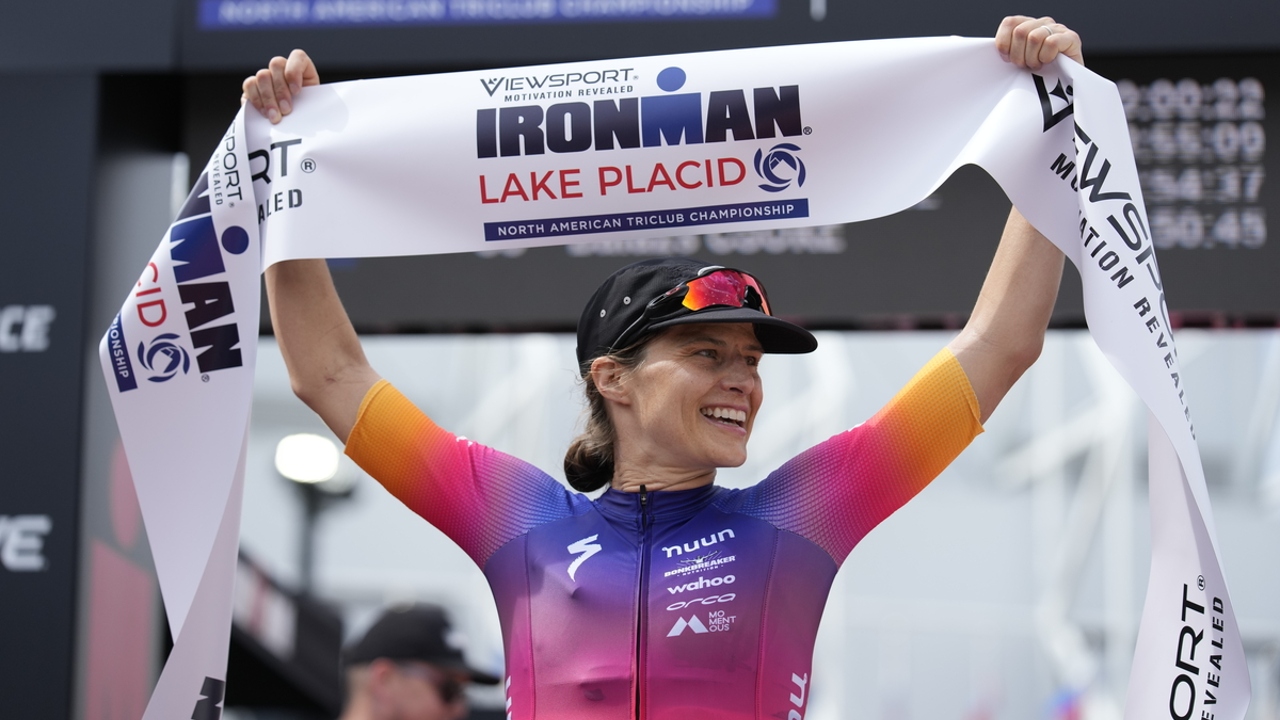 Historically at least, a 'horses for courses' approach has worked well in Kona, in the sense that, the best predictor of Kona success is previous Kona success. We'll know by the end of the week whether that still holds true after three years away.
On the basis alone, Sarah Crowley (AUS) has to be mentioned here, having finished third in both 2017 and 2019, when she had that close battle with Lucy Charles-Barclay late in the run. She won IRONMAN Australia and IRONMAN Cairns this year, and more recently her final prep race at IRONMAN 70.3 Santa Cruz. Strong results – but in performance terms, not at the level we saw her at three years ago, in my opinion. Does she have more in the tank?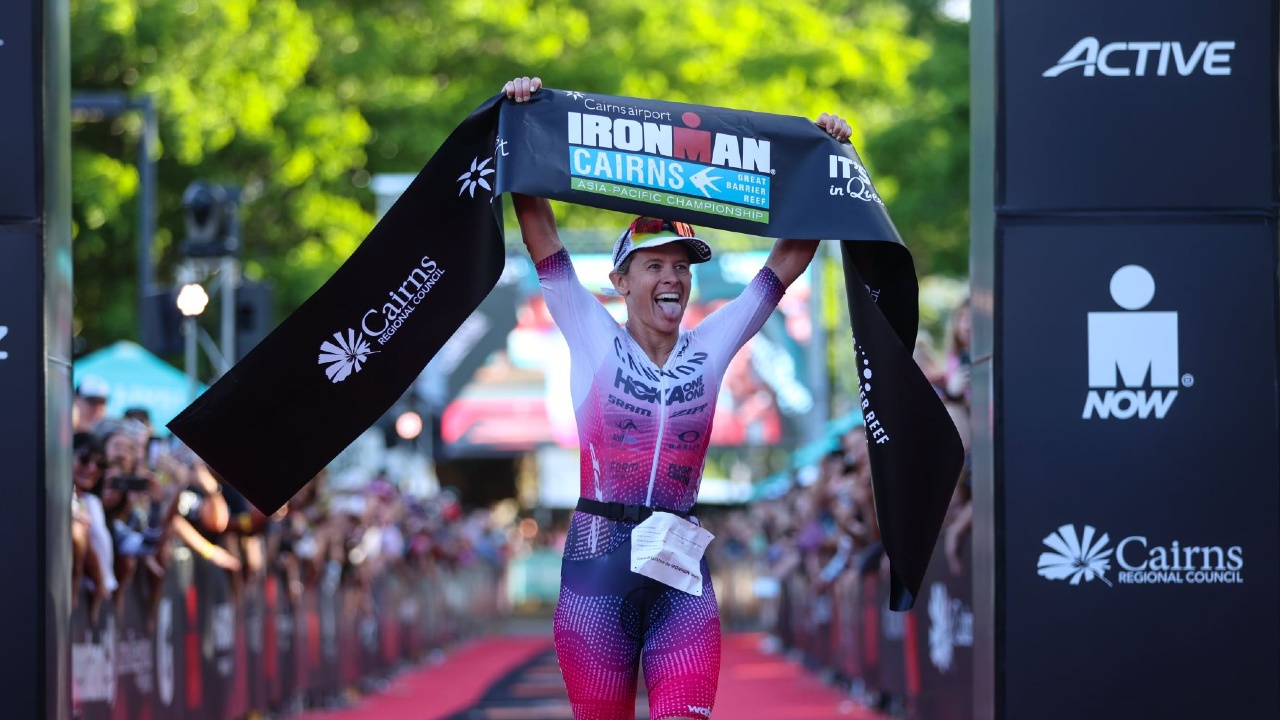 Great Britain's Fenella Langridge has the sort of swim that puts her in the mix from the start, and as she proved at Challenge Roth, she has raised her game again this year.
Any concerns around her potential here would come from two DNF's recently at the PTO races in Edmonton and Dallas, On the flipside, Langridge dealt with the sweltering conditions that all but melted Lionel Sanders on her IRONMAN debut last year in Coeur d'Alene with style. Given a clean bill of health post Dallas, if she can find the level of performance that she produced in Bavaria, then fighting for top-10 honours on debut in Kona is a realistic goal.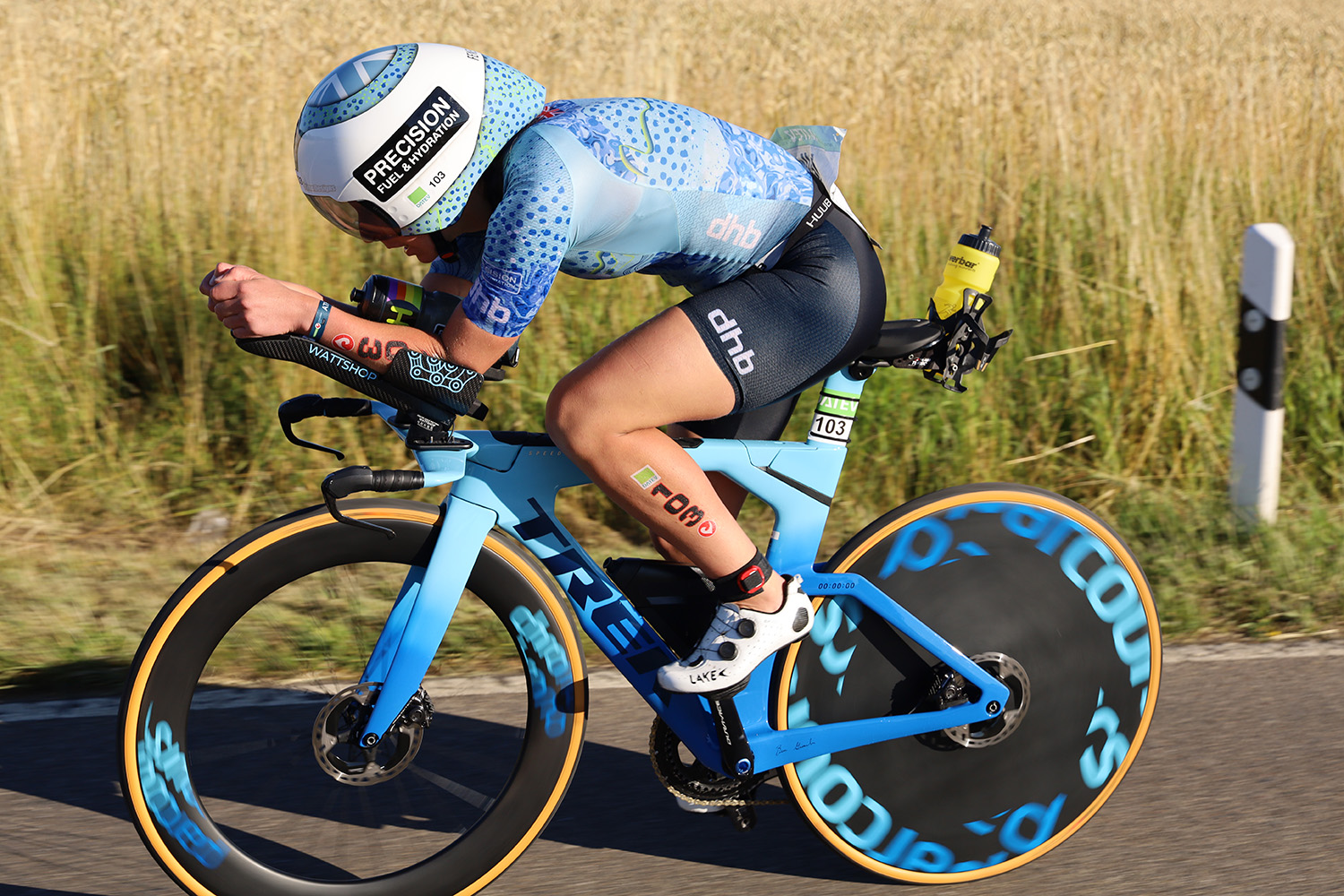 With one more spot left – and several names I could / should / would like to include – I'm now at that point of regretting that self-imposed restriction above, but, it's a bit late to be sitting on the fence.
So, I'm going to make Lisa Norden the final addition here. It's amazing to think that we are now more than 10 years on from that incredible sprint finish with Nicola Spirig to decide the Olympic gold medal at London 2012. There have been plenty of ups and downs for Norden since then, but she seems to be in as good a place as she's been for many a year.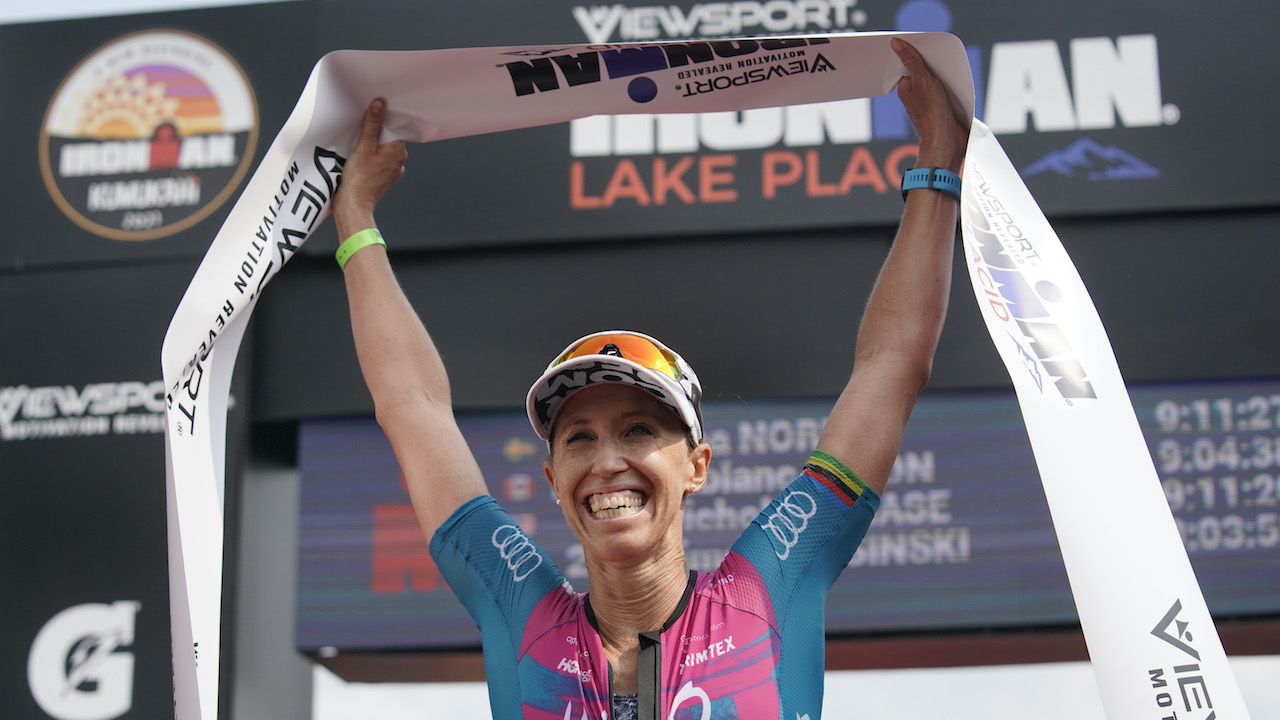 A multiple Swedish TT champion and representative at World Time Trial Championships, it seems strange to think of an Olympic Triathlon silver medallist as having a weakness on the run. Injuries have made that an ongoing challenge, but there are signs of consistent progress in that regard.
Lisa was sixth in St George at the IRONMAN World Champs in May this year, and her fifth place recently at the PTO US Open in sauna-like conditions in Dallas, was notable. If that's a sign of further confidence in her final discipline, her swim-bike combo should put her in a position to be racing for a top-10 in the final hour of the race.
CLICK HERE FOR THE FULL PRO WOMEN START LIST