This is a preview feature written ahead of the WTCS Championship Finals. It turned out to be an absolute epic, with the title only decided in the final metres on the blue carpet. Stunning pre-race predictions, it wasn't Wilde or Yee collecting top honours, but Leo Bergere completing a race win and World Championship double
Racing at the World Triathlon Championship Finals Abu Dhabi kicks-off in the UAE on Thursday this week (24 November). Three packed days will conclude on Saturday afternoon, local time, with the Elite Men's Championship Final.
With a season that actually started last September in Hamburg, Germany, two men who weren't there in Germany – Hayden Wilde and Alex Yee – in a similar manner to the GTB / Duffy scenario for the Elite Women, look set to be the centre of attention to determine who will take over the mantle from Kristian Blummenfelt, as World Triathlon Champion.
Here's all you need to know, about the what / when / where / who and how do those points actually work?!
Check out our full set of Abu Dhabi 2022 preview features on these links:
Start time and how to watch live
The Elite Men's race takes place on Saturday 26 November. While based at the impressive Yas Bay, the Olympic distance event will not be using the Yas Marina Circuit, home of the Etihad Airways Abu Dhabi Grand Prix, which acted as the season finale to the F1® season on Sunday.
The course comprises a two-lap (1.5km) swim, nine laps on the bike (40km), described as "fast and featuring some technical sections within the YAS Bay precinct" and a four-lap (10km) run.
The race starts at 1506 local time, which corresponds to 1106 in the UK, 1206 CET, 0606 Eastern and 0306 Pacific.
The race will be broadcast via World Triathlon's TriathlonLive.tv service, and in the UK on the BBC Red Button, BBC iPlayer and the BBC Sport website. Check your local networks for further outlets, as the Championship Finals will likely be broadcast widely in many countries.
Who's racing?
It's another 'almost everyone' scenario. If we cross-reference the Maurice Lacroix World Triathlon Championship Rankings to the Elite Men's start list, then Tom Richard (FRA) #16, Tim Hellwig (GER) #19 and Csongor Lehmann (HUN) #20 are the only three from the top-30 that don't feature.
The extended season has seen eight races in the '2022' WTCS year, and five of those have been won by just two men. Hayden Wilde (winner in Leeds and Hamburg) leads the points chase, boosted by two second places.
Alex Yee has won more races (Yokohama, Montreal and Cagliari), but fifth place in Bermuda could prove costly in points terms to his prospects of becoming World Triathlon champion. That said, in an exclusive interview with us this week, the Commonwealth Games champion is taking the positives from that race, and arriving in Abu Dhabi "fired up and ready to go."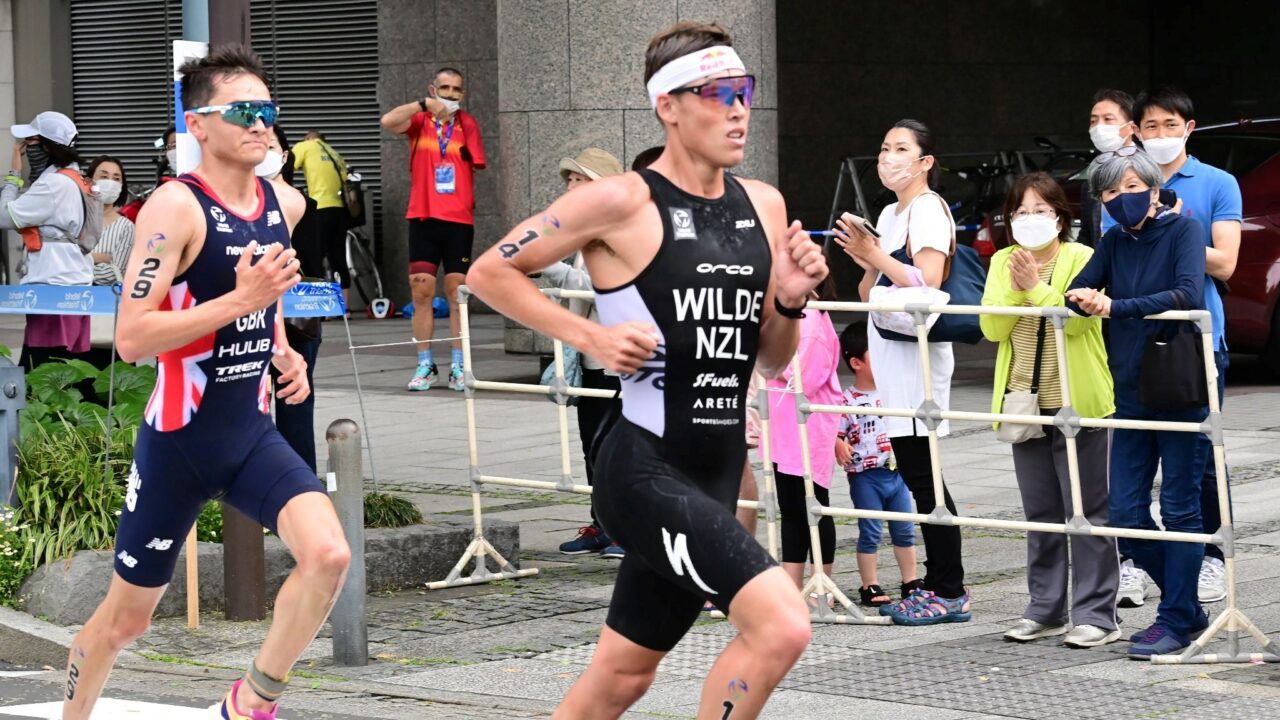 Jelle Geens was the Abu Dhabi winner last year (when the race was over the Sprint distance), and second that day was Vincent Luis, who returned to the top of a WTCS podium so impressively a few weeks ago in Bermuda.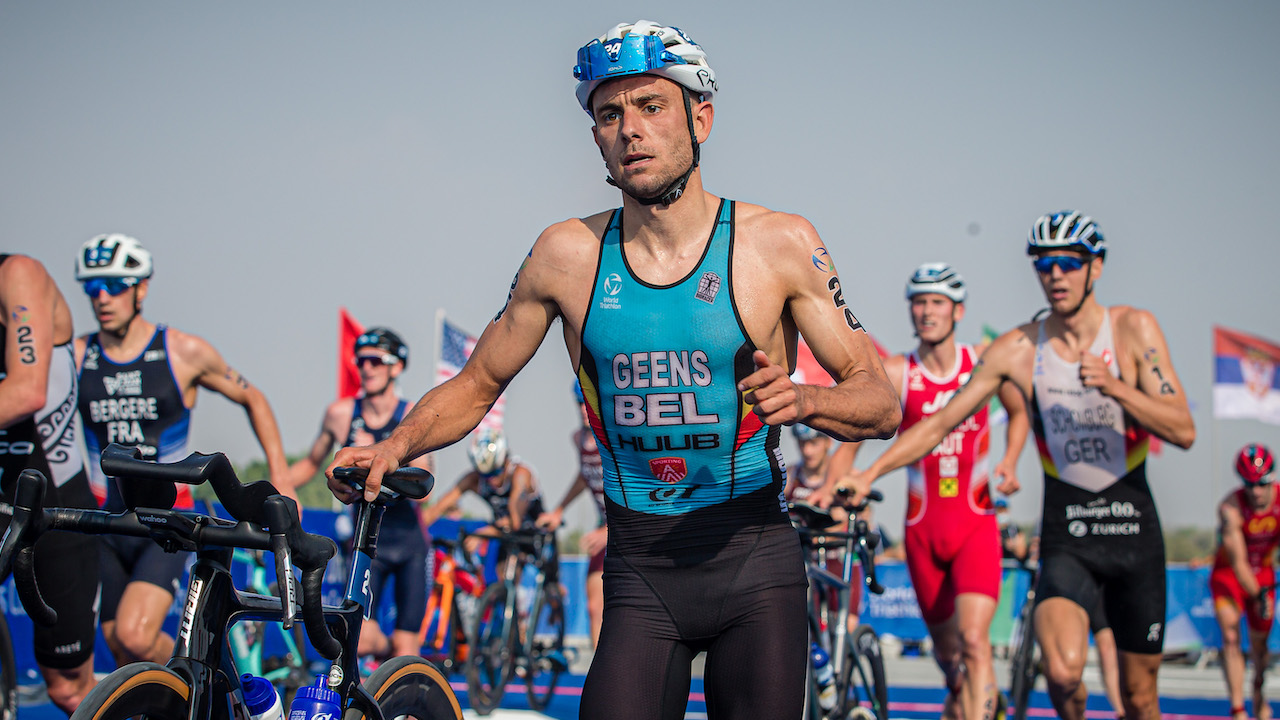 Third in the points table, Leo Bergere can in theory still take the overall title, should he excel and both Wilde and Yee slip up. The European Champion really is Mr. Consistent, with 2nd / 3rd / 3rd / 3rd / 4th / 6th / 14th from seven races (only skipping Bermuda). Leeds showed us that the unpredictable can happen, but retaining the bronze medal and holding off Jelle Geens, perhaps, will be his primary concern.
It wouldn't be a men's triathlon preview of a major race without a strong mention of Norway. After Kristian Blummenfelt and Gustav Iden's focus on the longer distances with so much success this year, normal convention would give them a 'pass' in terms of expectations – but they rarely follow convention.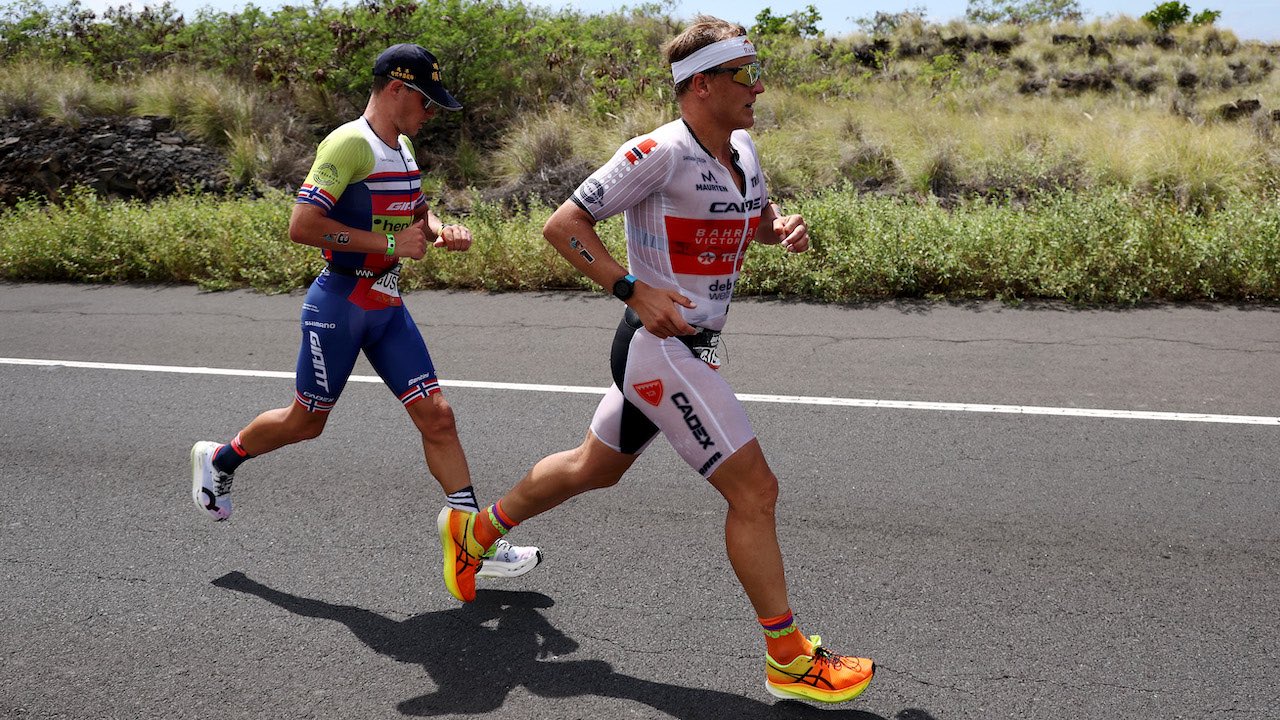 Just a week after the IRONMAN 70.3 World Championship, they finished sixth and ninth, respectively, at WTCS Bermuda, just seconds behind Alex Yee. Only a fool would rule them out, as Kristian showed on home soil in Bergen.
It's worth noting that with Lausanne (2019) and Edmonton (2021), Big Blu has won the last two Grand/Championship Finals. The Olympic Champion loves a big race.
Wouldn't it be a statement for the ages if the IRONMAN World Champion from St George and the dominant IRONMAN 70.3 World Champion, could set out on his journey to Paris 2024, taking down the best in the world – all in the same year?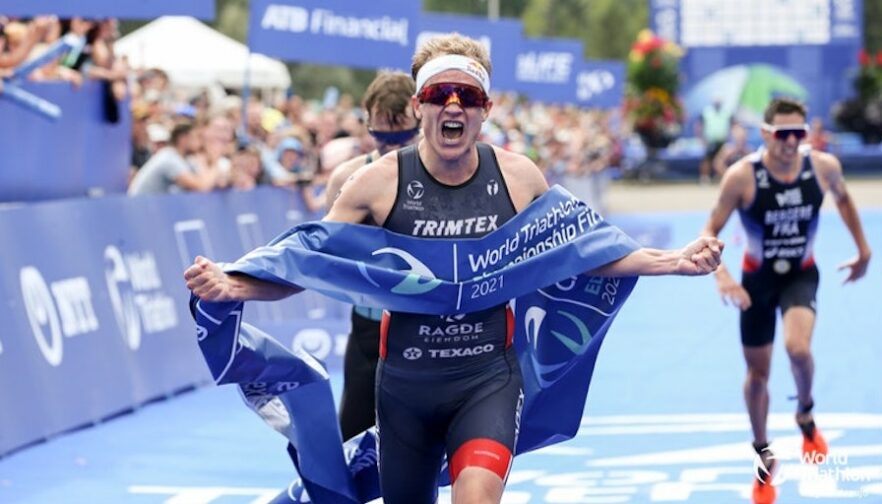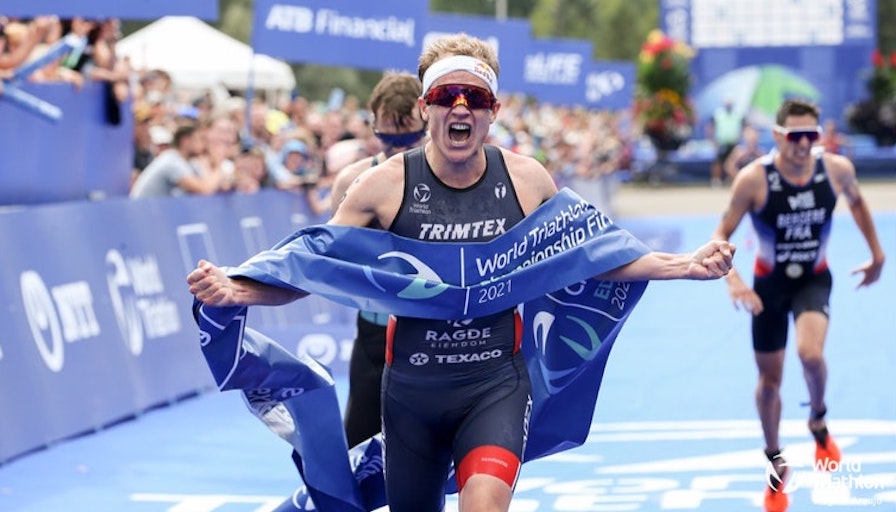 Joining Yee in the British squad are Jonathan Brownlee, Samuel Dickinson, Grant Sheldon and Jack Willis.
Brownlee has no concerns or thoughts at all for WTCS points or rankings, and will be racing free, with the knowledge that recent performances at WTCS Cagliari and SLT NEOM suggest he should be full of confidence. Could he also be the perfect team mate for Alex Yee, who is going to need a helping hand to win the title?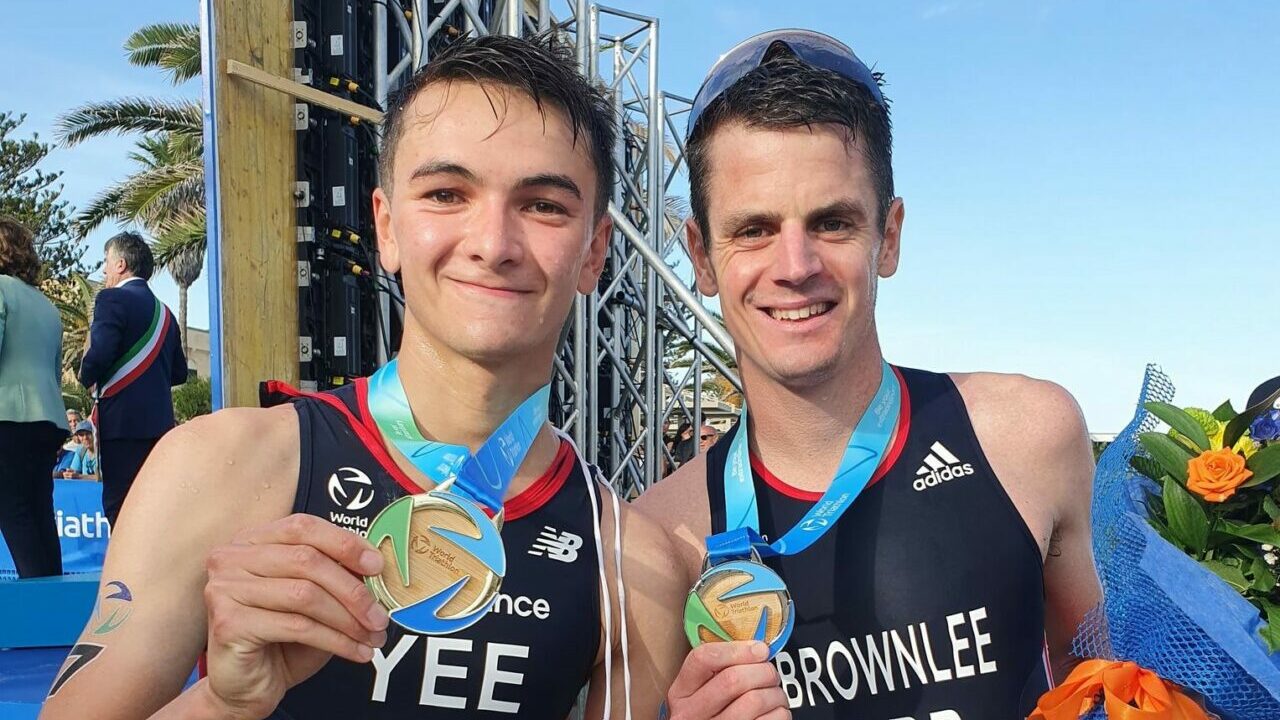 Click here for the full start list.
Maurice Lacroix World Triathlon Rankings
Here are the standings heading into the final race. The top three after the Abu Dhabi race will represent the gold, silver and bronze medallists in the 2022 World Triathlon Championship.
1. Hayden Wilde (NZL) – 3850.00
2. Alex Yee (GBR) – 3732.09
3. Leo Bergere (FRA) – 3491.89
4. Jelle Geens (BEL) – 3314.99
5. Vincent Luis (FRA) – 3097.95
6. Antonio Serrat Seoane (ESP) – 2925.14
7. Lasse Luhrs (GER) – 2769.24
8. Pierre Le Corre (FRA) – 2727.14
9. Vasco Vilaca (POR) – 2670.65
10. Matthew Hauser (AUS) – 2317.44
How do the points in Abu Dhabi work?
In a typical WTCS event, race winners are awarded 1000 points, with each position lower reducing by 7.5%. The Championship Finals gain higher prestige, with the winning athlete awarded 1250 points (with the same 7.5% reduction per position).
All complexities are done away with now. Your season ending score is simply your current points, plus what you earn in the UAE.
The top-25 points in Abu Dhabi (to two decimal places…), will earn the following:
| | |
| --- | --- |
| 1st | 1,250.00 |
| 2nd | 1,156.25 |
| 3rd | 1,069.53 |
| 4th | 989.32 |
| 5th | 915.12 |
| 6th | 846.48 |
| 7th | 783.00 |
| 8th | 724.27 |
| 9th | 669.95 |
| 10th | 619.71 |
| 11th | 573.23 |
| 12th | 530.24 |
| 13th | 490.47 |
| 14th | 453.68 |
| 15th | 419.66 |
| 16th | 388.18 |
| 17th | 359.07 |
| 18th | 332.14 |
| 19th | 307.23 |
| 20th | 284.19 |
| 21st | 262.87 |
| 22nd | 243.16 |
| 23rd | 224.92 |
| 24th | 208.05 |
| 25th | 192.45 |
What to look out for
In points terms, we mapped out all the potential scenarios in detail after Bermuda, which obviously still stands.
In big picture terms, Hayden Wilde is in the driving seat with a lead heading into the final race of with a lead of 117.91 points. Given that is bigger than the difference between even 1st and 2nd (93.75), Yee will need to beat Wilde, finish in a strong position AND hope someone else can finish ahead of the new Super League Championship Series victor.
Yee doesn't need to win the race to take the title – anywhere in the top six would be fine – BUT, he would need Wilde to be two places (or more) behind him (i.e. 1st/3rd, 2nd/4th, 3rd/5th etc). Lower than sixth, and then Wilde needs to be even further back etc.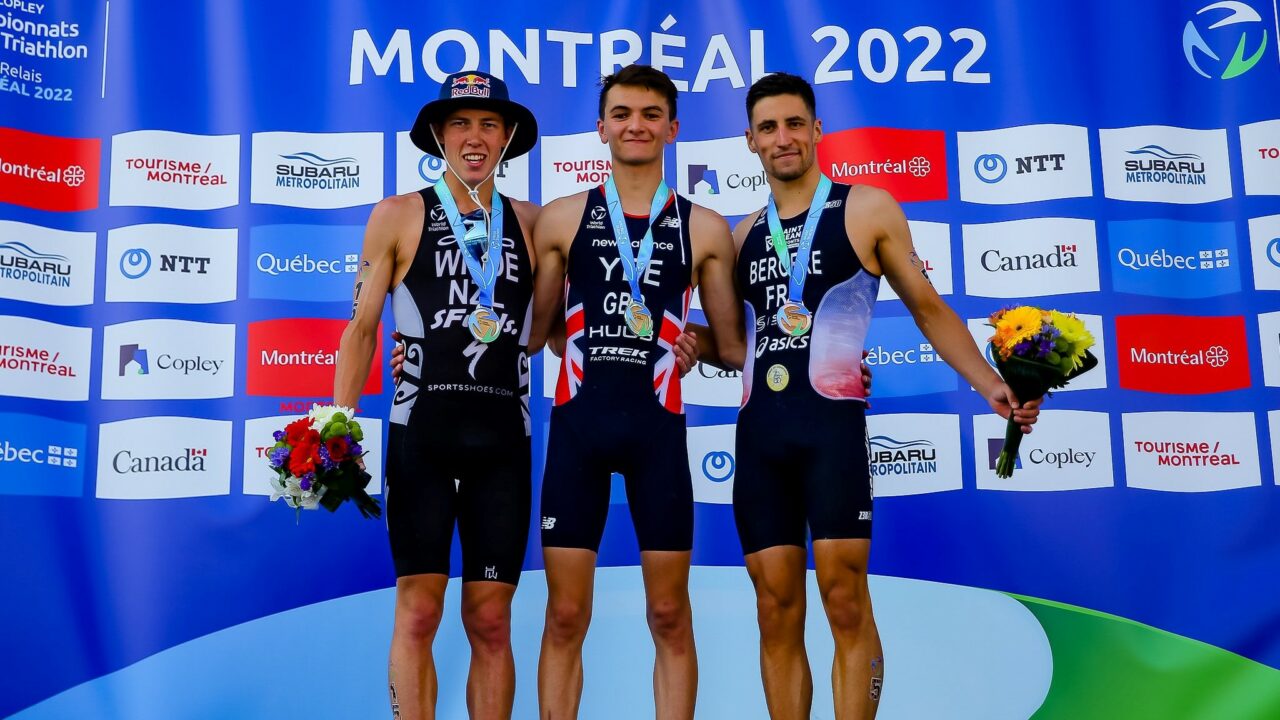 Prize money – what's on the line?
There is a lot on the line this weekend, with both prizes for the race ($280,000 – an increase on the $150,000 of regular WTCS events – for the Championship Finals), plus a further $750,000 for the overall WTCS bonus pool.
That makes Friday a potential $110,00 day, should either of Wilde or Yee win the race and take the title in the process.
Prize money for the race:
1. $30,000
2. $22,000
3. $16,000
4. $12,000
5. $9.800
6. $8,000
7. $6,400
8. $5,200
9. $4,100
10. $3,500
11. $2,900
12. $2,500
13. $2,200
14. $2,000
15. $1,800
16. $1,600
17. $1,400
18. $1,300
19. £1,200
20. $1,100
21. $1,000
22. $1,000
23. $1,000
24. $1,000
25. $1,000
WTCS Bonus Pool money:
1. $80,000
2. $55,000
3. $37,000
4. $25,000
5. $19,000
6. $15,000
7. $13,000
8. $11,000
9. $10,000
10. $9.500
11. $9,000
12. $8,300
13. $7,700
14. $7,200
15, $6,700
16. $6,200
17. $5,700
18. $5,100
19. $4,500
20. $3,900
21. $3,400
22. $2,900
23. $2,700
24. $2,700
25. $2,500
26. $2,500
27. $2,400
28. $2,400
29. $2,400
30. $2,300
31. $2,200
32. $2,100
33. $2,000
34. $1,900
35. $1,800