Having considered the potential key factors, tactics and race predictions for the Elite Women at Thursday's Paris Test Event on the Olympic course for 2024, it's now time to put that same focus on the Elite Men. They will race at 0800 local time on Friday.
Having already covered how the Test Event fits into the wider World Triathlon Championship Series schedule for 2023, and the importance of the event from both an Olympic Games reconnaissance and selection perspective in that Women's prediction piece, let's jump straight into the action.
Elite Men racing at the Paris Test Event
Perhaps as you might expect – and following the theme of the Elite women's start list – it's another 'almost everyone' scenario, in terms of the top-ranked athletes set to race.
Applying the same top-25 check that I did for the Elite Women, relative to the current WTCS 2023 rankings, then that indicates that we have 23 of those athletes set to dive into the Seine (water quality permitting!). Those missing are Belgium's Marten Van Riel, who we reported just a couple of weeks back had been involved in a bike crash which put him out of the PTO US Open. Sixth and fourth, respectively, at the last two Olympic Games, he will be missed – especially by the Belgian Hammers Mixed Team Relay squad.
The other athlete missing is Valentin Wernz (GER), with the five-strong German team comprising of Lasse Lührs, Jonas Schomburg, Tim Hellwig, Johannes Vogel and Simon Henseleit.
You can check out the full Elite men's start list by clicking here.
The Leading Contenders
With all three individual medallists from Tokyo 2020 racing, logic indicates I should probably start there. But why follow the standard narrative? I'm actually going to start with a country. The home nation. France.
France united?
Recent events in Sunderland showed, again, just how strong the current French triathlon team is across the board – Elite Women, Elite Men and Mixed Team Relay. The situation followed a similar theme a couple of weeks earlier in Swansea, where their paratriathlon squad ensured that La Marseillaise was a regular staple of the podium ceremonies.
In Paris on Friday, Les Bleus will be represented by Leo Bergere, Dorian Coninx, Pierre Le Corre and Vincent Luis. All four have at least one WTCS victory on their C.V. and each of them have won European and/or World Championship titles, be that individually, relay or both.
The French are all but guaranteed three starts next year at the Games. A podium finish this week would guarantee automatic selection for Paris 2024 for 2 athletes.. Outside of that, a top-8 finish would still leave the opportunity to qualify automatically with the addition of a podium next month in Pontevedra.
I think this is an interesting scenario. The same qualification rules apply for their women of course, but the situation seems far more clear-cut there; few will bet against the trio of Cassandre Beaugrand, Emma Lombardi and Leonie Periault gaining selection. For the men however, I don't think anyone will truly feel safe, as on any given day they have the potential to beat each other. Applying that to this race in particular, could a natural focus on their (French) competition, potentially hinder their prospects against the field as a whole?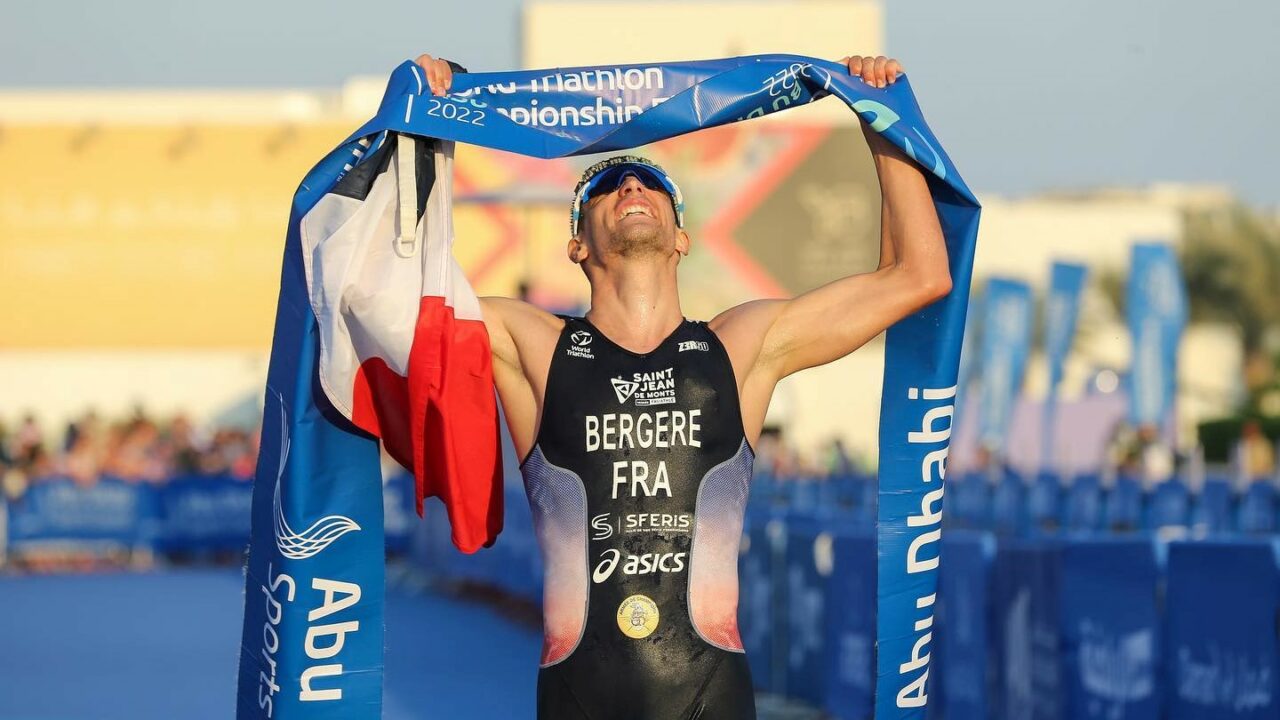 The incredible finale to the 2022 season and the Abu Championship Finals proved how close this team can be, working in that case for Leo Bergere, who pulled off a stunning World Championship as a result. With all four typically right at the sharp end of the swim, and with more on the line than usual, will that subconsciously impact on their commitment on the bike? If a lead group is moving well, will thoughts creep in of potentially backing off a touch, or making their turn at the front a short one – because in this instance, there isn't just one goal? Four into three (Olympic Games slots), doesn't go, after all.
I really don't know, but with the racing so close now, any hesitation at the front is going to open the door for those with a deficit to make up at T1. And in that context, it's certainly worth highlighting as something to look out for.
Adding to that, in a similar manner to Flora Duffy in the women's event, the form of Vincent Luis is a big question mark, having been out with injury and having not raced since March.
'The Medallists'
The Olympic podium from Tokyo 2020 – Kristian Blummenfelt, Alex Yee and Hayden Wilde – should all arrive in Paris in good spirits, and it's not unreasonable to think that they could start here next year with the shortest odds from the bookies, to fill the podium slots once again.
While all three will play the politically correct game of talking about securing Olympic selection, it's verging on impossible to believe that there will be any circumstances in which all three won't be picked, outside of long-term injury or illness. That's in contrast to the scenario described with the French, and should provide an additional layer of freedom.
Unusually, it's mid-August and Kristian still hasn't won a race in 2023! While he has 'It hurts more to lose' painted on his bike, the reality is that fifth in Montreal (sprint) and fourth in Hamburg (super sprint) are pretty obvious indicators that doubts about his ability to return from his long-distance exploits should be put on the shelf.
Blummenfelt will absolutely want to win, but I feel his primary focus here is on prepping for Paris 2024. With a bonkers schedule over the next 10 days – and likely still hurt by not winning the PTO US Open – I'm not sure even 'Big Blu' will feel he needs to go to his absolute limits on Friday… especially with $100k to be won on Sunday in Singapore.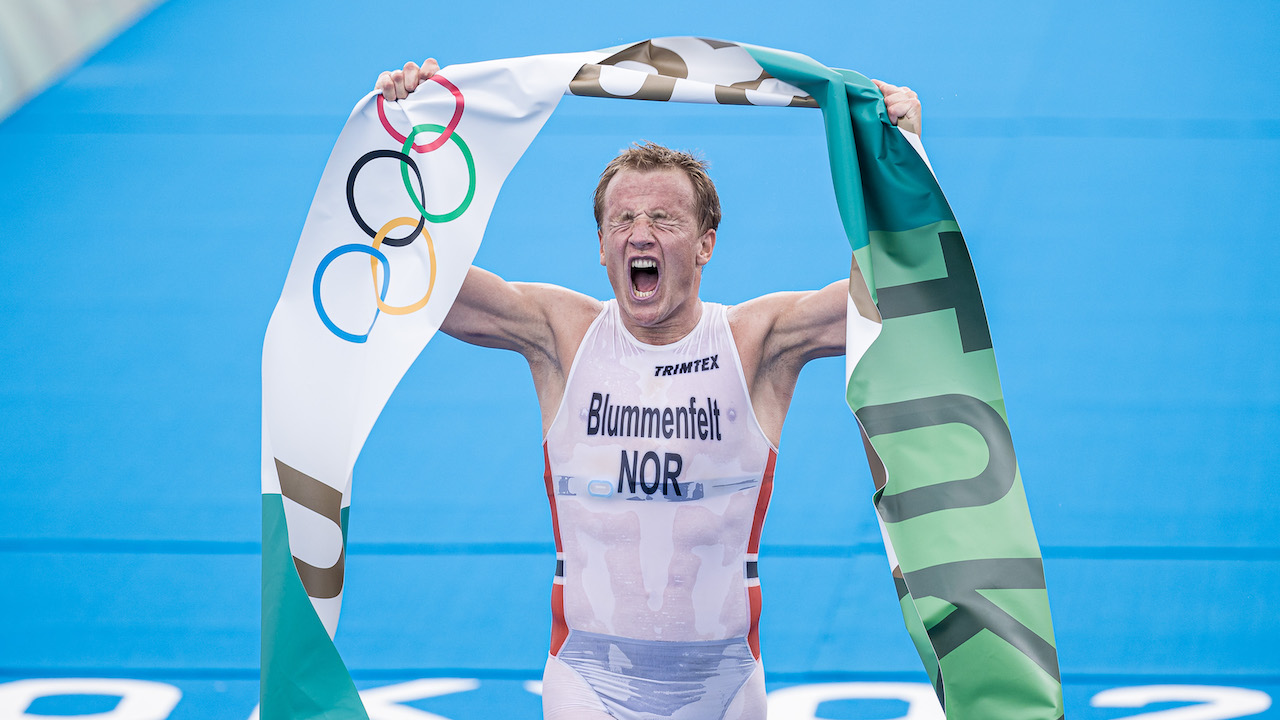 The Wilde-Yee rivalry will continue, and their battle over the same distance in Cagliari was one of the best for many years, showing that even a seemingly flat and fast course can deliver supreme racing. The pair put themselves right in the mix with very strong open swims in Sardinia, and if they can repeat that in Paris, they will be very tough to beat.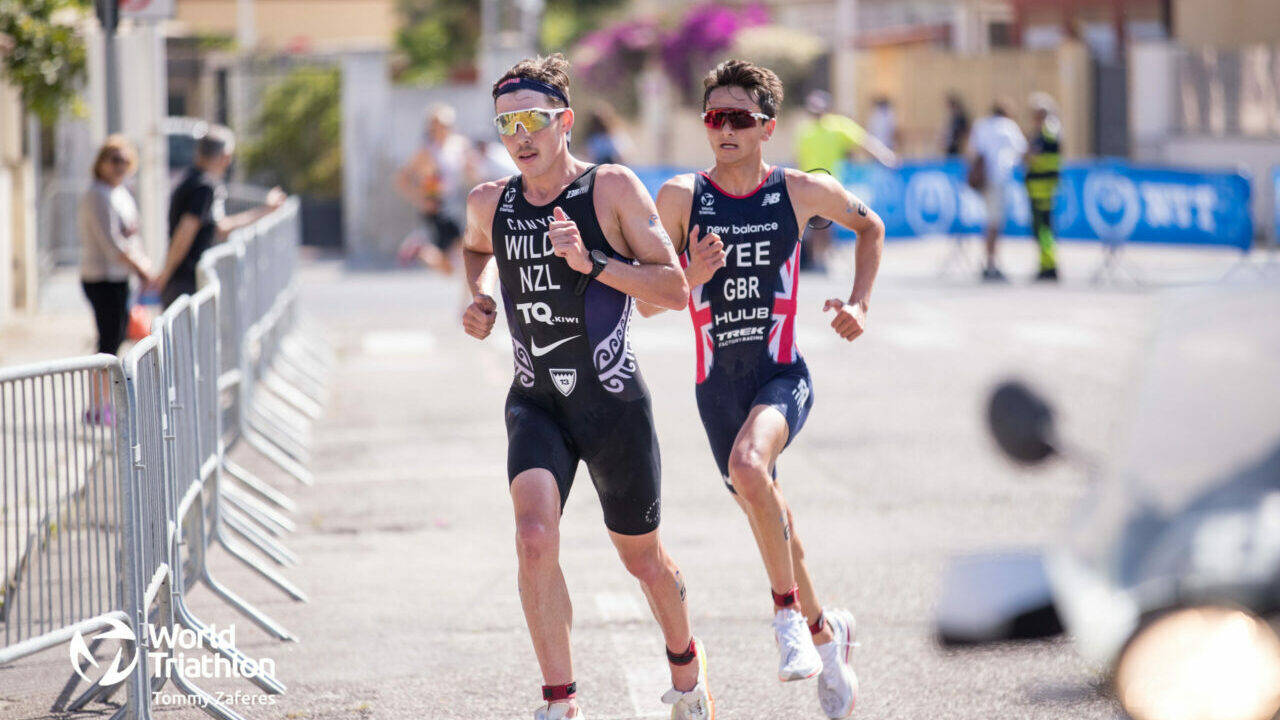 Next Gen?
Post that Cagliari epic showdown on the run, Wilde drew parallels with that period going back around a decade or so, when we were treated to an epic rivalry between Alistair Brownlee and Javier Gomez. But, as he acknowledged, the young guns in Elite triathlon right now extend beyond just the Commonwealth Games gold and silver medallists.
In a similar vein, you have to appreciate the consistency and the strength of the likes of Vasco Vilaca (POR) and Matthew Hauser (AUS). Matt was quite open with me last year that being simply outclassed at Tokyo 2020 was the catalyst that he needed to truly up his game if he wanted to compete at the very top level. He showed that during Super League Triathlon season last year, while a first WTCS victory in Montreal, and second place in Abu Dhabi, is further evidence that he has truly found his groove. He backed up his words with actions.
Just a second behind him in Japan was Vasco, who has been in sparkling form, splitting Wilde and Yee in Hamburg, his third WTCS podium of the year. He currently sits in a well deserved second position in the WTCS rankings, and will see this as an opportunity to enhance his challenge to become World Champion. Still only 23, his star is rapidly on the rise.
Plenty more contenders in a stacked field, including triple Olympic medal winner, Jonathan Brownlee, the swift running legs of Jelle Geens (BEL) and twice on the podium this year, Manoel Messias (BRA).
The Verdict – Who's going to win?
Tough call. While I don't expect what might be regarded as a left-field name to sweep in and shock the established stars, the reality is that those names I've mentioned are incredibly closely matched, have been trading positions in WTCS races all year, and one small mistake, lapse of concentration or similar, now has the potential to be punished by a very talented group.
There was a time when (some) took shots at Elite draft-legal racing for being a 'wet run'. Whether that was ever the case can be debated, but the level and depth of cycling now in the Elite Men's peloton, from my perspective, is indicative that such thoughts have been well and truly buried. Rough roads and, for some, guaranteed Olympic selection on the line should guarantee that whatever happens, the pace will be 'on' from the start.
The French came to Sunderland en masse recently and swept the board, but I'm going to have to go with a slight return of the favour this time around, with the full 10km distance giving Alex Yee the opportunity he needs to display the talents which saw him become British Champion over the distance on the track, and break the tape on the blue carpet first.
The home crowd will have an incredibly strong team to cheer, but such is the strength of the field, I just can't see any of their quartet either breaking clear on the bike, or running away from a large group at T2. Time will tell if I'm right on that.
Predictably perhaps, it is Hayden Wilde for me to challenge Yee on the run. I think Kristian will be right up and in the mix, but returning to my comments above – whether consciously or not – I'm not sure that this is the day that he needs to prove or show anything, to squeeze that last couple of percentage points out and absolutely bury himself. That may let in the youth movement – Hauser and Vilaca – and if you've been watching closely, you really don't want to take on Matt in a late sprint.
And with all of that said, and given that I went for a top six for the women, my men's predictions are:
Alex Yee (GBR)
Hayden Wilde (NZL)
Matthew Hauser (AUS)
Vasco Vilaca (POR)
Kristian Blummenfelt (NOR)
Leo Bergere (FRA)
Make sure you tune into the action – I know I will be!