This is a preview for the 2023 IRONMAN 70.3 Lanzarote. To read about how Justus Nieschlag and Anne Haug got their seasons off to a perfect start with the wins, click their names.
A number of European athletes will begin their 2023 season this weekend at IRONMAN 70.3 Lanzarote, with some high profile names on the start list, including a former IRONMAN World Champion from Kona.
In both the men and women's fields, there is a strong mix of long-course veterans and short-course athletes making the step up in distance. Throw in a number of talented Brits, and this event looks to be a cracker as it opens up the European long-course season.
Start time and how to follow live
The race starts at 0700 local time on Saturday 18 March 2023. That's also 0700 UK time, 0800 CET and 0300 Eastern Standard Time. The men will go off first at 0700, before the women set off five minutes later at 0705.
There is no live broadcast or streaming this weekend, which means that the ever reliable IRONMAN Tracker app is going to be your primary source of live information.
Event History
Though the full distance event dates back all the way to 1992, the half distance race first took place in 2012.
While the event is title-sponsored by Club La Santa, the event takes place at Playa Dorada Beach in Playa Blanca on the south side of the island. Unfortunately, neither of 2022's defending champions will be racing, but German Anne Haug will look to take her third IRONMAN 70.3 Lanzarote title.
Previous winners:
2022 – Leo Bergere (FRA) / Kat Matthews (GBR)
2021 – Daniel Bækkegård (DEN) / Anne Haug (GER)
2019 – Frederic Funk (GER) / Emma Pallant-Browne (GBR)
2018 – Tom Lecomte (FRA) / Lucy Gossage (GBR)
2017 – James Cunnama (RSA) / Anne Haug (GER)
2016 – Pieter Heemeryck (BEL) / Lisa Huetthaler (AUT)
2015 – Eneko Llanos (ESP) / Jodie Cunnama (GBR)
2014 – Will Clarke (GBR) / Helle Frederiksen (DEN)
2013 – Victor Del Corral (ESP) / Agnieszka Jerzyk (POL)
2012 – Ivan Rana (ESP) / Danne Boterenbrood (NED)
PRO Men
In the men's race, Daniel Bækkegård of Denmark leads the field, with the PTO World #13 looking to build on his third-place finish last Friday at CLASH Miami with a strong race in Lanzarote, where he has found success before, winning here at the first time of asking back in 2021.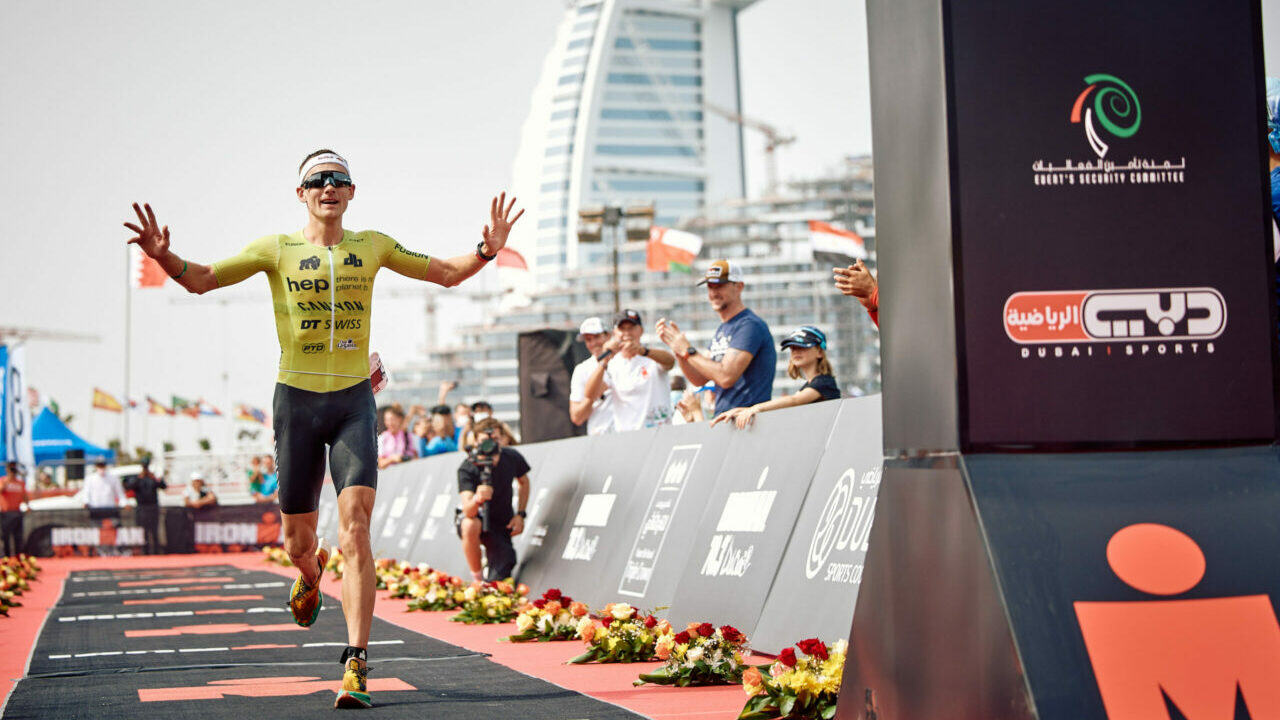 Bækkegård, who has already qualified for the 2023 IRONMAN World Championships in Nice after finishing second at IRONMAN Israel at the end of last season, will be looking to secure qualification for the 2023 IRONMAN 70.3 World Championships in Finland at the race this weekend.
Alongside him on the start line will be some tough names to beat, however, with the SOF (strength of field rating) score of 78.75 boosted by the presence of 2016 winner Pieter Heemeryck of Belgium and 2022 IRONMAN 70.3 World Championship eighth-place finisher, Thor Bendix Madsen, who will be racing for the first time as a member of the BMC Pro Team.
Heemeryck, currently ranked #21 in the world, will be looking for his first win since 2019 this weekend, and his first podium since he finished second behind Alistair Brownlee at IRONMAN Sweden last summer. The 33-year-old Belgian, who finished sixth and eighth at the PTO Canadian and US Opens last season, will hope to find some consistency this year after recording five DNFs in 2022.
Madsen, who has also featured on the podium in Lanzarote previously, with third in 2021, will hope he can secure his first big professional win this weekend and dethrone Bækkegård as he races for the first time in the BMC trisuit. Madsen, a frequent training partner of Magnus Ditlev, is at 23-years-old one of the youngest but brightest talents in the field.
Finally, a number of Brits, such as Thomas Davis, Andrew Horsfall-Turner and Harry Palmer will hope to get their seasons off to a good start with a solid result in Lanzarote. The aforementioned trio are all currently ranked just outside of the PTO Top 100, but Davis especially has the experience and pedigree to boost his rankings with a good result in Lanzarote.
Another notable name on the start list is Reece Barclay, who raced at Challenge Roth in 2022 and finished in 13th with a respectable 8:25:33. The Brit and his partner Lucy Charles-Barclay are known to frequent Lanzarote often throughout the year for training and it will be interesting to see what kind of performance he can put together on familiar terrain.
PRO Women
In the women's race, PTO #6 and former IRONMAN World Champion Anne Haug is the name that jumps off the start list, with the 40-year-old German aiming to win her third IRONMAN 70.3 Lanzarote crown this weekend.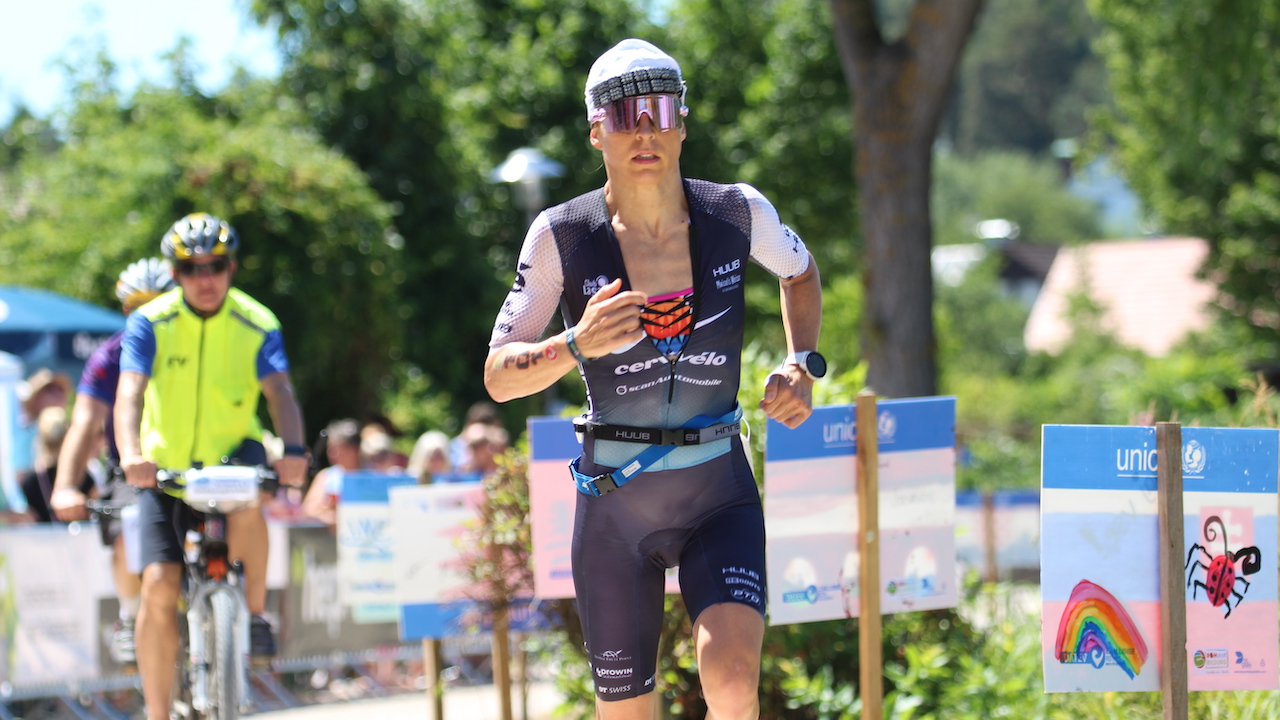 Last year, Haug continued to prove that age is just a number, as she won Challenge Roth in between two podium place finishes at the IRONMAN World Championships, whilst also finishing second behind Brit Kat Matthews at this event. This year, Haug will look to go one better as she prepares to defend her crown at Challenge Roth later on in the year.
Alongside Haug on the start list, most notably, is Brit Emma Pallant-Browne, who after winning an incredible five 70.3 races last season will hope to start where she left off with a win this weekend to follow up on her 2019 victory here.
Whilst Haug enters the race four places higher than Pallant-Browne in the PTO Rankings, it's the Brit who deserves the favourite tag, and is currently much better suited to the 70.3 distance, as she comes off the back of a third-place finish at the IRONMAN 70.3 World Championships in 2022.
Another Brit who may be able to challenge for the podium, perhaps even the win, is India Lee, the former short course star who last year finished 11th at the IRONMAN 70.3 World Championships and also secured a podium at this event in the past with third in 2021. Lee, who won Challenge Vansbro last year, will look to continue the upwards trajectory she has been on since her switch to middle distance racing in 2018. Seventh this past weekend at the Inter Counties Cross Country Championships, her run form looks in fine shape.
Finally, Lydia Dant of Great Britain could be a threat, especially when considering she won the full distance event here in Lanzarote last year, as she finished in 9:37:25 to beat Els Visser at IRONMAN Lanzarote on her full distance debut.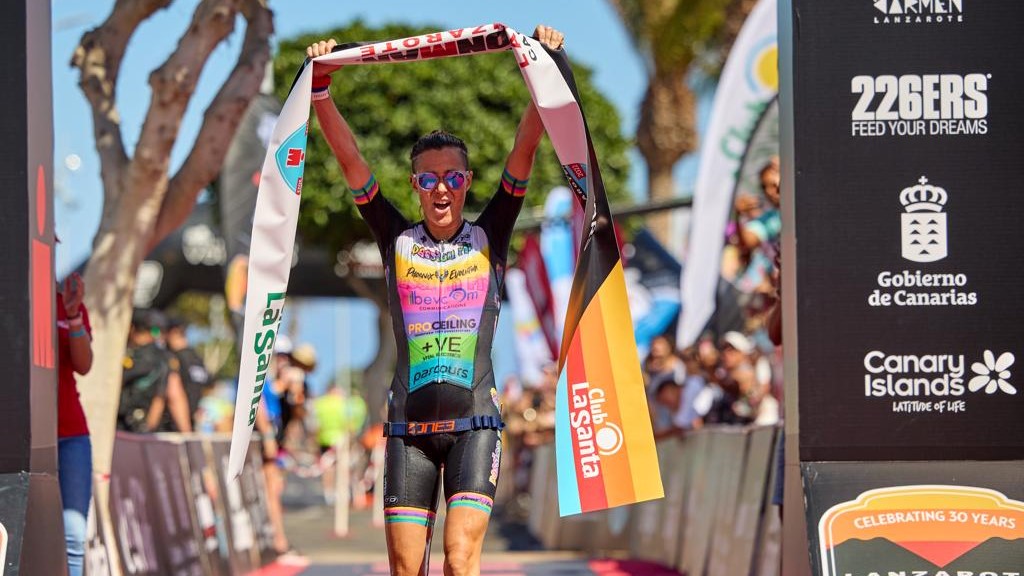 Following her win at Lanzarote in May, Dant went on to podium at IRONMAN 70.3 Luxembourg and Swansea, before winning IRONMAN 70.3 Vichy. In Luxembourg, Dant finished eight minutes behind Pallant-Browne, suggesting she may not yet be in a position to win but could challenge for the minor places.
Prize Money: What's on the line?
The total Pro prize purse for IRONMAN 70.3 Lanzarote is $25,000, with the winners collecting $4,000 each.
In addition to money, there will be a total of six qualifying slots (three MPRO / three FPRO) for the IRONMAN 70.3 World Championship in Lahti, Finland in late August 2023.
The total funds will be paid six-deep, as follows:
$4,000
$2,750
$2,000
$1,500
$1,250
$1,000
Of course, in addition to the on-the-day prizes, the results of this event will contribute to the athletes' PTO Rankings, which has a significant prize fund on offer. This year, IRONMAN 70.3 Lanzarote is a Silver Tier race on the PTO calendar, with all the details on the new PTO tiering system for the 2023 season available here.