This is a preview feature written ahead of IRONMAN 70.3 Elsinore 2022. Check out our post-race report to find out how Emma Pallant-Browne and Daniel Bækkegård earned the 2022 IRONMAN 70.3 European Championship titles.
While we've already previewed IRONMAN 70.3 Mont Tremblant, the biggest middle distance race of the coming weekend is clearly the IRONMAN 70.3 European Championship. That status returns to IRONMAN 70.3 Elsinore in Denmark, where it has been based since 2017.
There's a $75,000 prize purse, multiple World Championship medallists and a decent start list to look forward to.
Start time and how to follow live
The race starts at 0730 local time on Sunday 26 June 2022. That's 0630 UK time, 0730 CET and 0130 Eastern Standard Time.
There is no live broadcast / streaming this weekend, which means that the ever reliable IRONMAN Tracker app is going to be your primary source of live information.
Previous winners in Elsinore
2021: George Goodwin (GBR) / Lucy Charles-Barclay (GBR)
2019: Rudy Von Berg (USA) / Holly Lawrence (GBR)
2018: Rudy Von Berg (USA) / Melissa Hauschildt (AUS)
2017: Michael Raelert (GER) / Annabel Luxford (AUS)
Pro Women
Winner in 2019 and second last year, the 2016 IRONMAN 70.3 World Champion Holly Lawrence was due to return to a venue she knows well. Recent sickness however means she has decided to skip that, and get back into training ahead of the PTO Canadian Open next month.
There's still plenty of British interest however, with Emma Pallant-Browne (#8), currently the top-ranked athlete based on the PTO's standings. Always busy, Emma has already won in Riccione, Mallorca and Luxembourg this year, each race seemingly building back more and more confidence after that early season meltdown at CLASH Miami.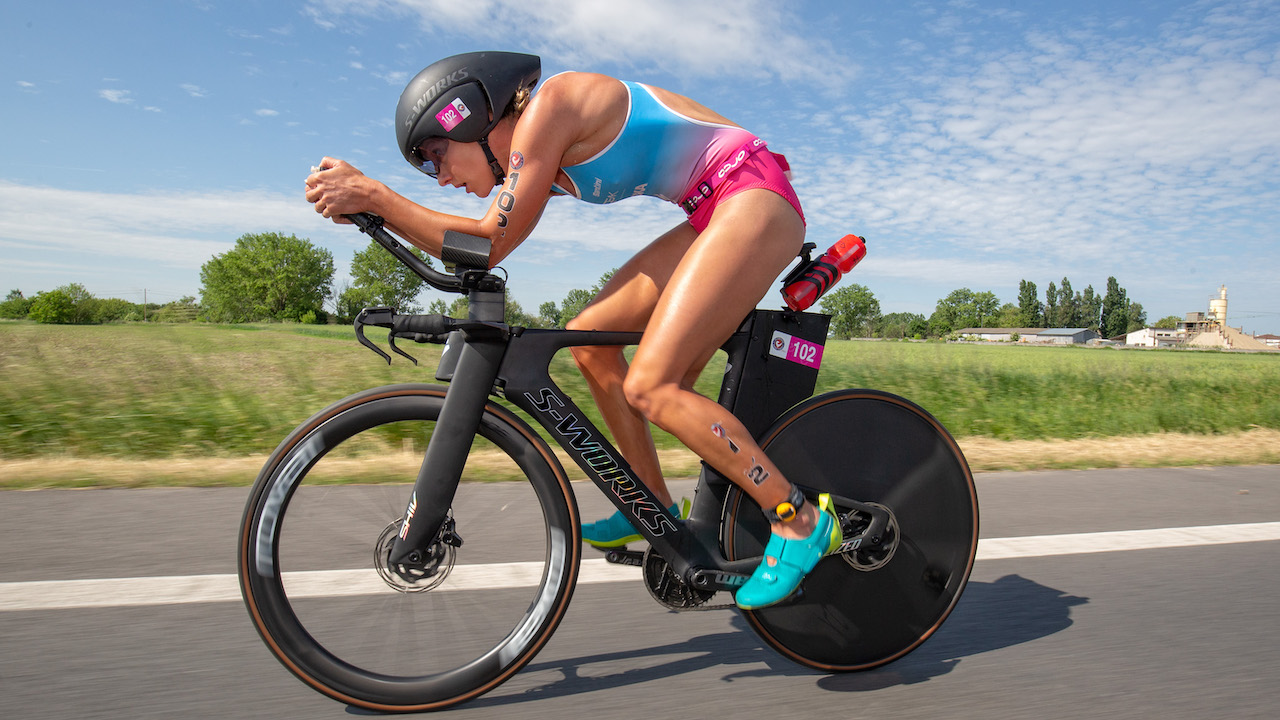 That race in Miami was won in some style by Ashleigh Gentle (AUS), and they will meet again in Denmark – though on current forecasts at least, in far less extreme temperatures. Ashleigh will certainly be looking to improve on what was a relatively flat fifth place finish a month ago at The Championship in Samorin.
Another Aussie racing is Ellie Salthouse, who has been in a long block of training ahead of flying in from Australia for the international season. Like Gentle, Salthouse is also in and around the auto-qualification position for Team Internationals for the second edition of the Collins Cup. This will be the first of a several races to try and secure her return to the x-bionic sphere.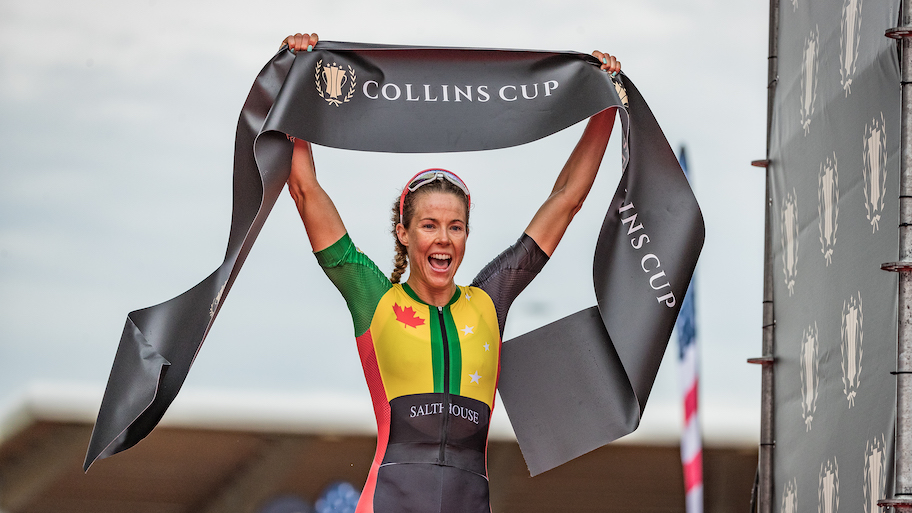 Joining Emma for the Brits will be Ruth Astle (fifth at the IRONMAN World Championship), Lydia Dant (IRONMAN Lanzarote winner), India Lee (recent pacer for Kat Matthews at Sub8) and Chantal Sainter, who was fifth recently at IRONMAN Hamburg at the European Championship over the full distance.
Pro Men
While Norway has been forcing its name across triathlon for the past 18 months via the exploits of Blummenfelt and Iden, athletes from the host country of Denmark have hardly been underperforming.
Leading the way in the PTO Rankings (currently #5) and the top ranked athletes this weekend is Daniel Bækkegård. Third at the IRONMAN 70.3 World Championship last year, Daniel returned to St George in May to take seventh place at the IRONMAN World Championship.
Daniel will be supported by training partner, Miki Taagholt, who finished just one place behind him at the 70.3 World Champs last year.
Sure to be in the mix too is Chris Leiferman (USA). He was a brilliant fourth at the IRONMAN World Championship, and then just two weeks later backed that up with second at IRONMAN 70.3 Marbella. That should have taken his confidence to another level – and at #14 in the PTO rankings, will be wanting secure a Team USA slot for the Collins Cup, which he had to withdraw from last year.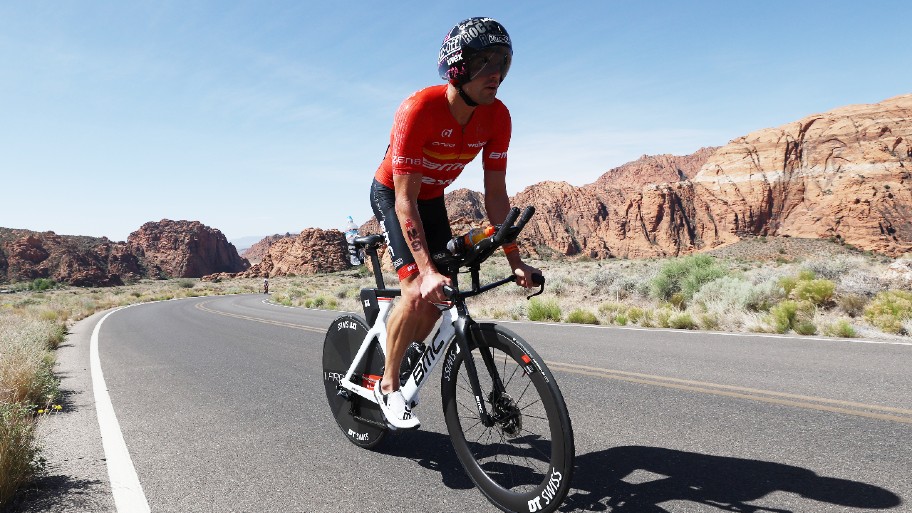 The man who beat him in Marbella, Christophe de Keyser (BEL), also races, as do other recent winners including Antony Costes (Challenge Geraardsbergen), Pablo Dapena Gonzalez (Challenge Gdansk) and Youri Keulen (70.3 Switzerland).
British hopes in the Men's Pro race rest with David McNamee after his ninth place finish at the IRONMAN World Championship.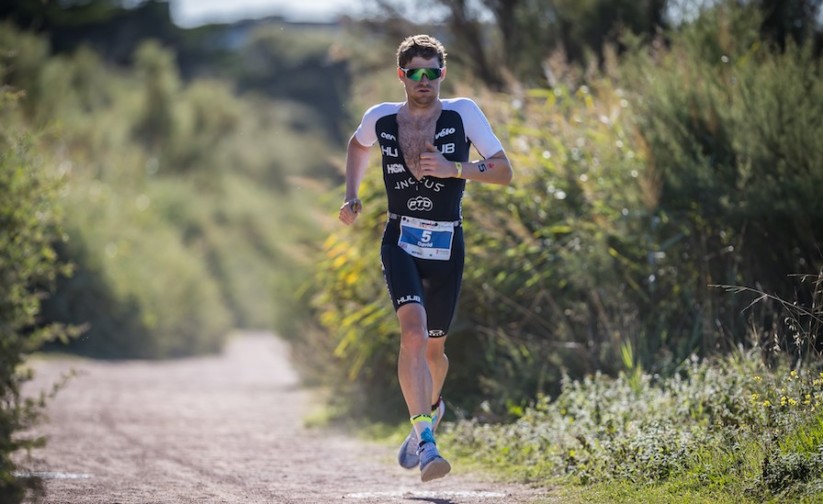 Prize Money: What's on the line?
The prize purse on offer this weekend is $75,000 – with each of the winners collecting a $12,000 share of that total.
In addition to money, there will be a total of eight qualifying slots (four MPRO / four FPRO) for the IRONMAN 70.3 World Championship in St George, October 28-29 2022.
The total funds will be paid ten-deep, as follows:
$12,000
$7,000
$4,250
$3,500
$2,750
$2,250
$2,000
$1,500
$1,250
$1,000
Of course, thanks to the formation of the Professional Triathletes Organisation, financial rewards from performance are not solely from on-the-day performances.
The PTO World Rankings will see a total of $2million awarded at the end of 2022, based up on the final standings in those points tables. The rewards there can be substantial, with a move up or down the rankings system potentially earning you more than any individual event.