Not long to go now. On Sunday night – July 25, 2021 (that's the UK time, you can see the full schedules on our how to watch feature) – the men will line up for the first of three triathlon races at the Tokyo 2020 Olympic Games.
There will be no Alistair Brownlee, the 2012 and 2016 Olympic champion, on the line this time around and the British men's hopes rest squarely on the shoulders of younger brother Jonathan and Olympic debutant and WTCS Leeds champion Alex Yee.
With the 2020 season all but eliminated by the global pandemic, and few major events this year on which to guide form either, who are the favourites for gold once racing gets under way at Odaiba Marina Park?
The leading contenders
There are three medals on offer, but who will truly start the event with gold-medal expectations? Given the uncertainties of the past 18 months, that is likely to be a longer list than usual. Here are the men we expect to be battling for the ultimate prize over the final metres of the blue carpet (official start list and bib numbers here).
Vincent Luis (FRA): Had this race been held 12 months ago, Vincent would have been a very short-priced favourite. World Triathlon champion in 2019 and 2020, and while the season was short last year Luis was dominant every time he started. He has no weaknesses – and perhaps the fastest finish in the sport – and so if it is close in the final stages, Luis will back himself strongly against anyone in a sprint.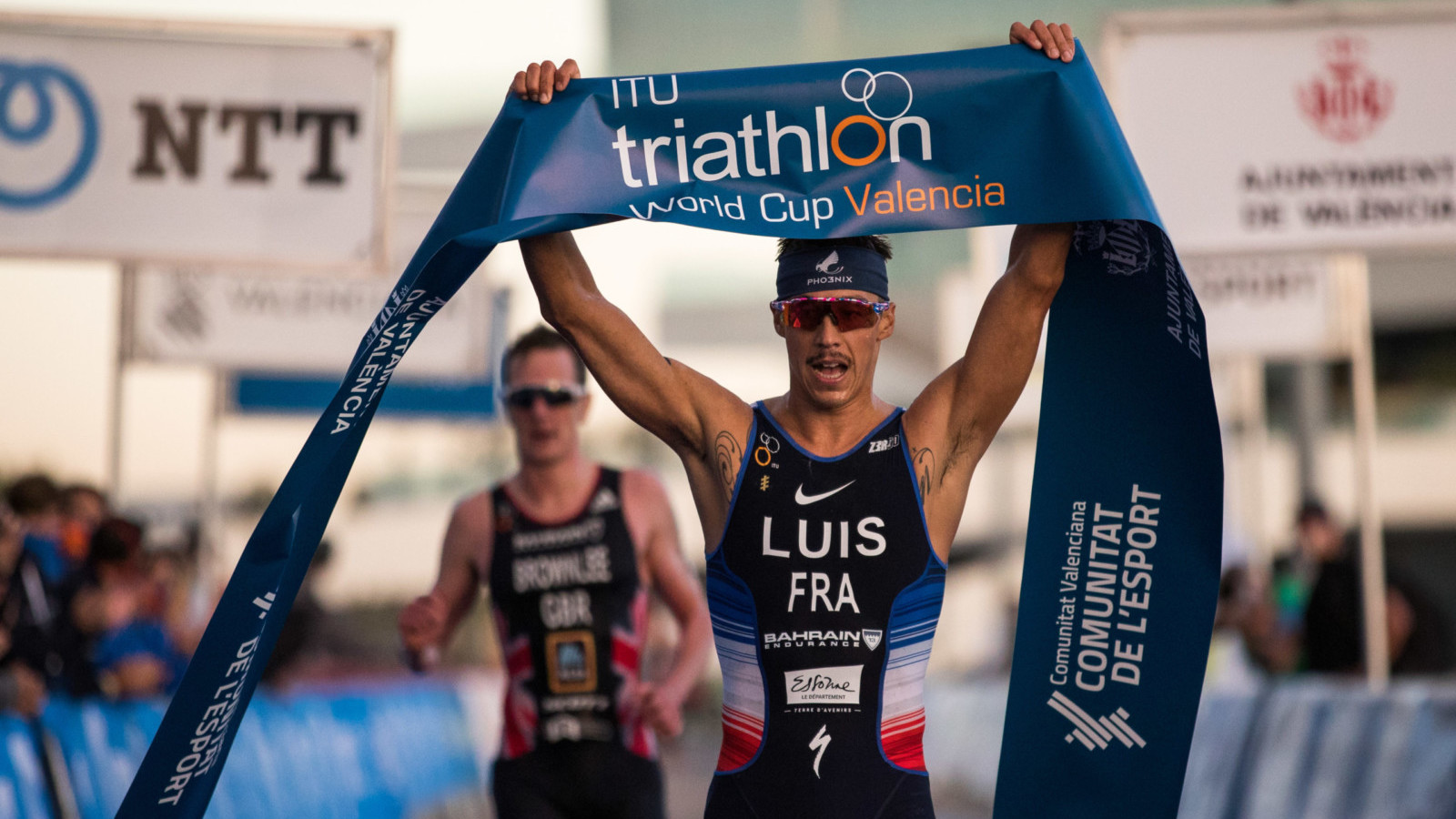 He also has experience on his side – he finished 11th in London in 2012 and seventh in Rio in 2016. So why is he not an overwhelming favourite now? That extra year has certainly worked in the favour of the likes of Yee, Morgan Pearson and Hayden Wilde, plus Vincent will have also had the emotional impact of his long-term partner Taylor Spivey not making the U.S. Olympic team.
He is still, probably, the man to beat – which is good news if you like a flutter, as you'll certainly get more attractive odds than you would have done 12 months ago.
Mario Mola (ESP): A three-time World Triathlon champion, Mola is one of the fastest runners in the sport and is unlikely to be phased by the hot and humid conditions in Tokyo. He barely raced in 2020 (and was way off the pace in Hamburg), while his 2021 outings have seen him ignore WTCS events in Yokohama and Leeds, instead racing World Cups in Lisbon (10th) and Arzachena (3rd). Neither scream 'Olympic gold medal favourite', but under the guidance of esteemed coach Joel Filliol (as is the aforementioned Luis), they know that Tokyo has been the target all along.
Mola knows how to win in Japan – he was the World Triathlon Yokohama champion in 2016, 2017 and 2018 – his race outcome is likely to be highly dependent on his swim. If he's not too far back at the T1 mount line, there will be plenty watching nervously over their shoulder.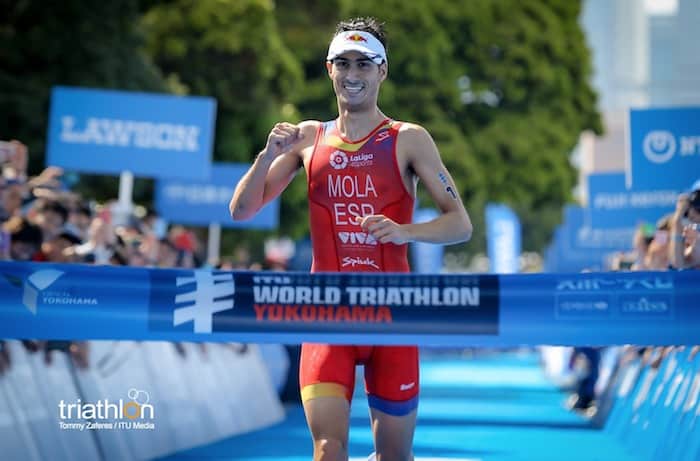 Kristian Blummenfelt (NOR): Big Blu started the season in blistering form with dominating victories in Yokohama and Lisbon, before his four back-to-back weeks of racing saw strong performances in Arzachena and Leeds.
Blummenfelt is perhaps the strongest cyclist in the field, and is certainly the wheel you want to be on if you can't stick with the likely swim pace of Luis, Henri Schoeman, Richard Varga and co., and want your best chance of a train back towards the front of the race.
His swim is looking increasingly reliable, and his cycling is so strong that it will take something special from a lead group to stay away from him for 40km. The question is, will he be able to bring his A-grade run performance, and not have burned too many matches on the bike in the process?
Wherever he finishes, Blummenfelt will be a major factor in the shape of this race.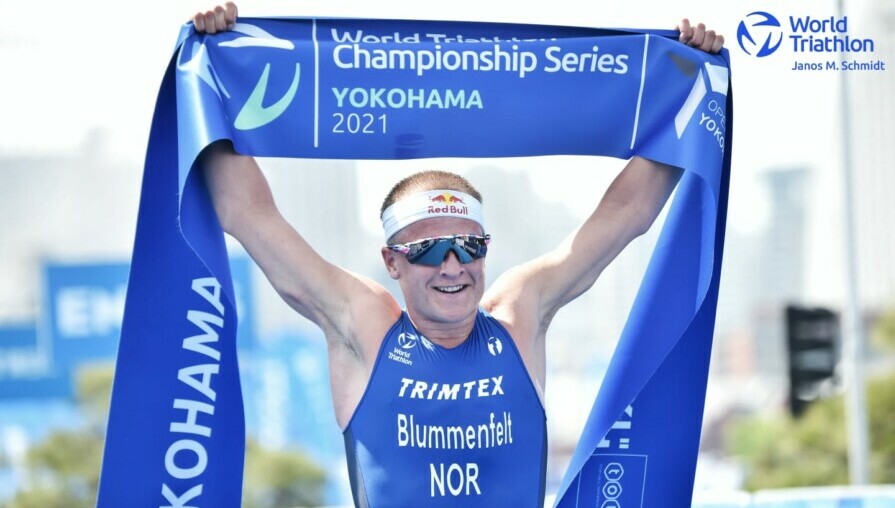 Alex Yee (GBR): Based on his recent victory in Leeds, I have to include Alex here in the potential gold medal winners. One of the biggest beneficiaries of circumstance – the one-year delay to the Olympic Games – Yee produced a breakthrough performance in Roundhay Park in early June. If he's in the leading group starting the run, then he is truly a contender.
Equally, it's quite possible you might not see him on screen all day, should circumstances not go his way. The swim is his weakness (but has seen notable improvements), and there's certainly a case to suggest that in the absence of several of the quickest athletes through the water in Leeds, he could have been further back at T1 than he was.
The margins are small (he was only 12 seconds slower than Jonathan Brownlee over the two-lap Waterloo Lake course in Leeds), but can be crucial. Where Yee exits the water, relative to Blummenfelt, could be pivotal to his medal prospects.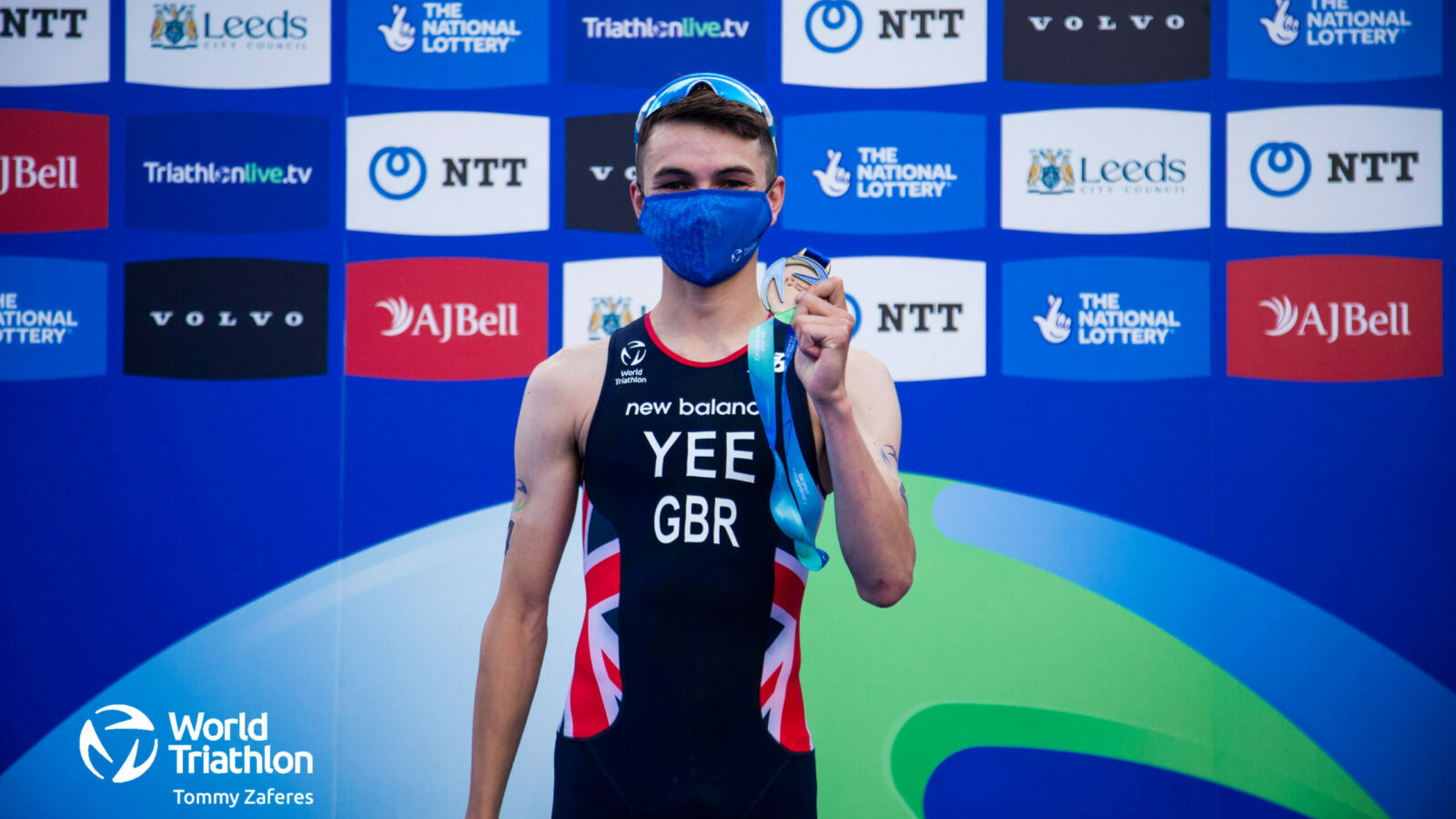 Live outsiders
Morgan Pearson (USA): Third in Yokohama and second in Leeds this year, Pearson's progression as a triathlete could not have been better timed. Quicker than Yee (who was fourth), over the Olympic distance in that Yokohama race, shouldn't Pearson be in the Gold medal favourites list? Quite possibly. My gut feel though is that his first major international victory in the sport will not be at the Olympic Games. At least, not in the individual event. A podium contender though? Absolutely, based on 2021 to date.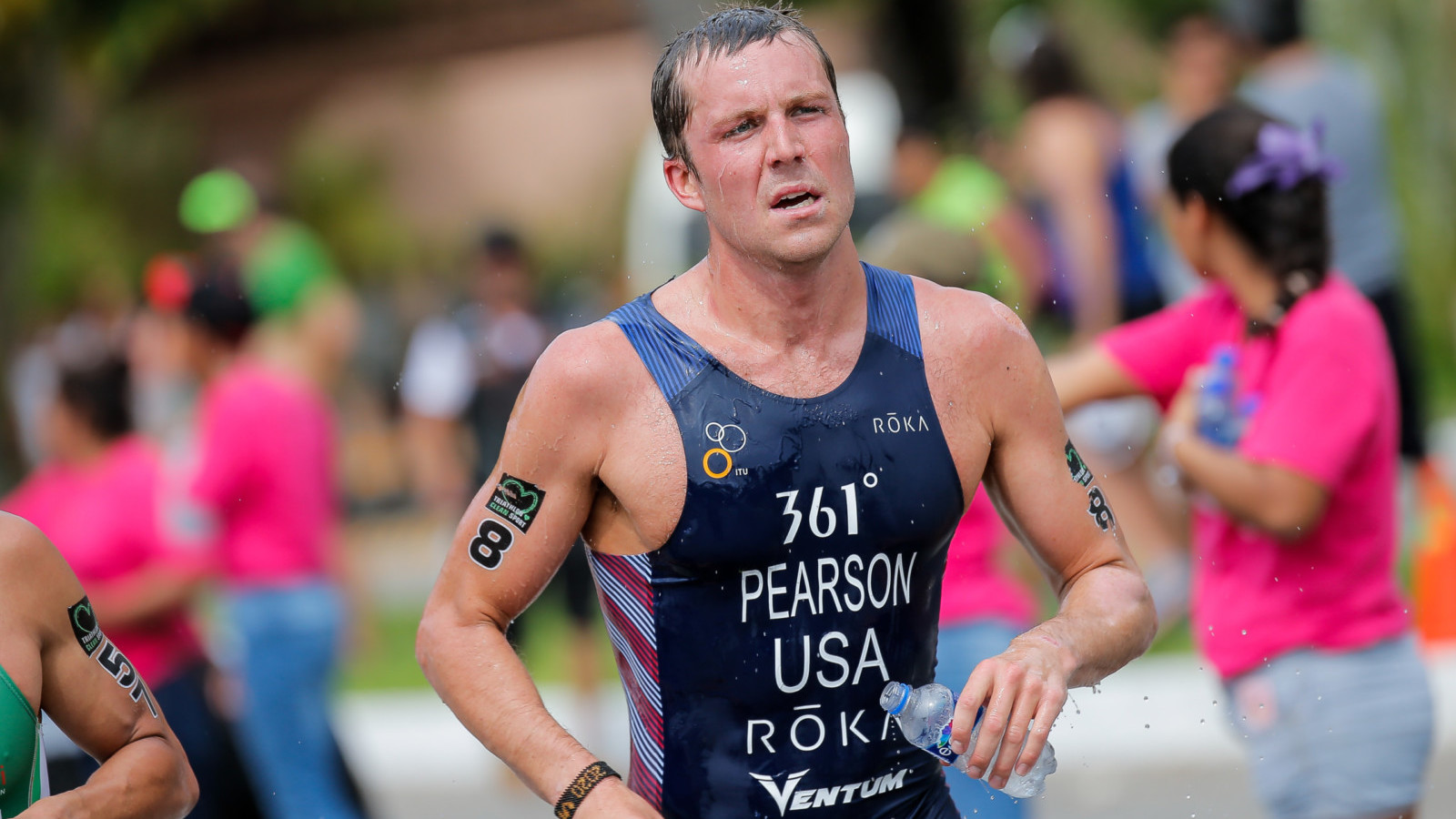 Tyler Mislawchuk (CAN): Tyler has the best memories of anyone in the field to draw upon, given that he won the Olympic Test Event in 2019. Mislawchuk has been around for a long time now and excels in the heat (he won a World Triathlon Cup event this year in Huatulco, Mexico).
Fourth in Yokohama (2018) adds further weight to his ability to produce his best in Japan, but that race was also his best to date on the WTS/WTCS series over the Olympic distance. Is he ready to jump from that, to become Olympic champion? We'll find out soon.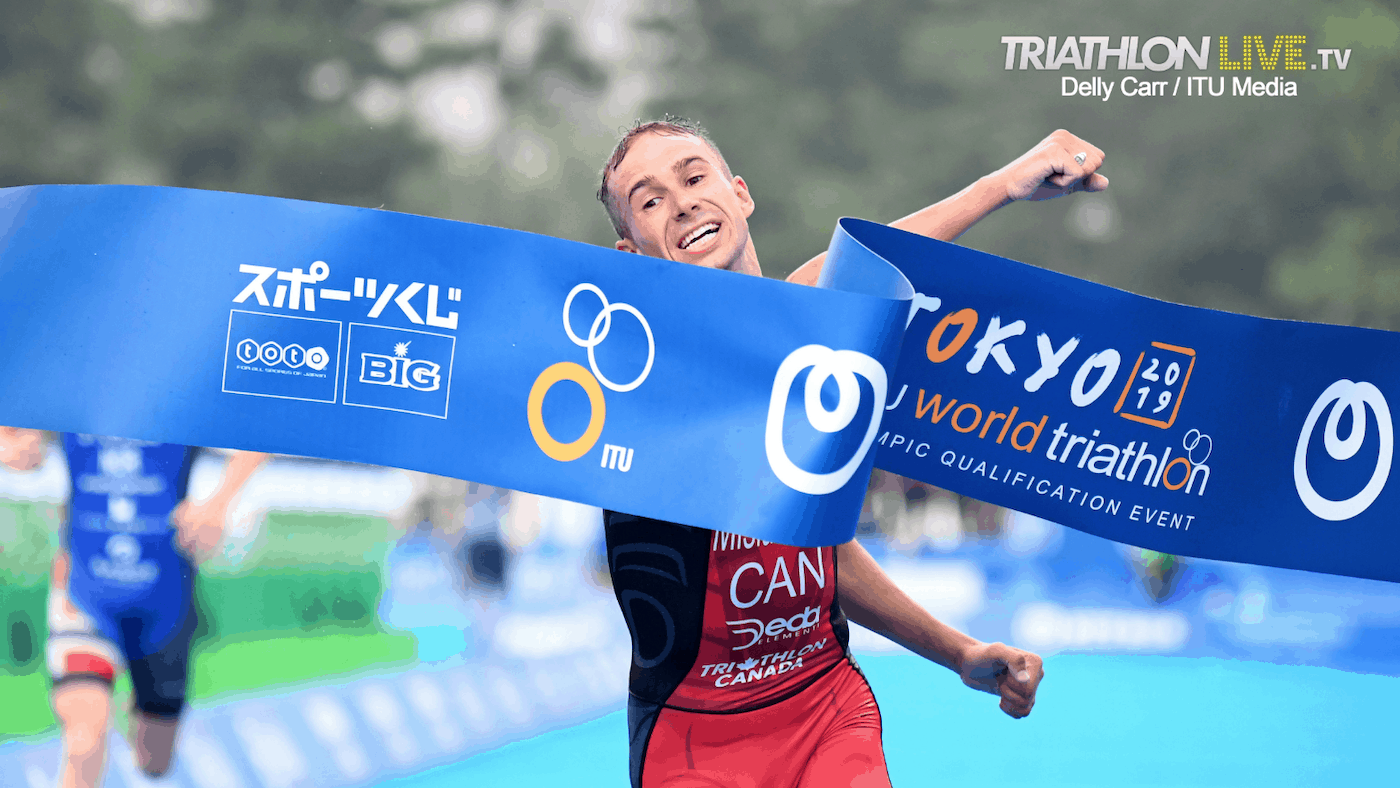 Jonathan Brownlee (GBR): Is Jonathan, already an Olympic Bronze (2012) and Silver (2016) medallist, a contender for Gold in Tokyo? If he could complete the set, that would be a truly stunning way to bring down the curtain on his Olympic Games career.
Fifth at the Test Event in 2019, Jonathan has produced flashes of his brilliant best in recent years – Edmonton, Super League Singapore, Arzachena – but we have to go back to 2017 (Stockholm) for his last last major, draft-legal victory over the 1.5k/40k/10k format. The Brownlee brothers are renowned for the their abilities to produce on the biggest stage, and Jonathan will need to do just that to be competitive.
I think he will complete that Olympic medal set with a gold in Tokyo… five days later in the mixed team relay.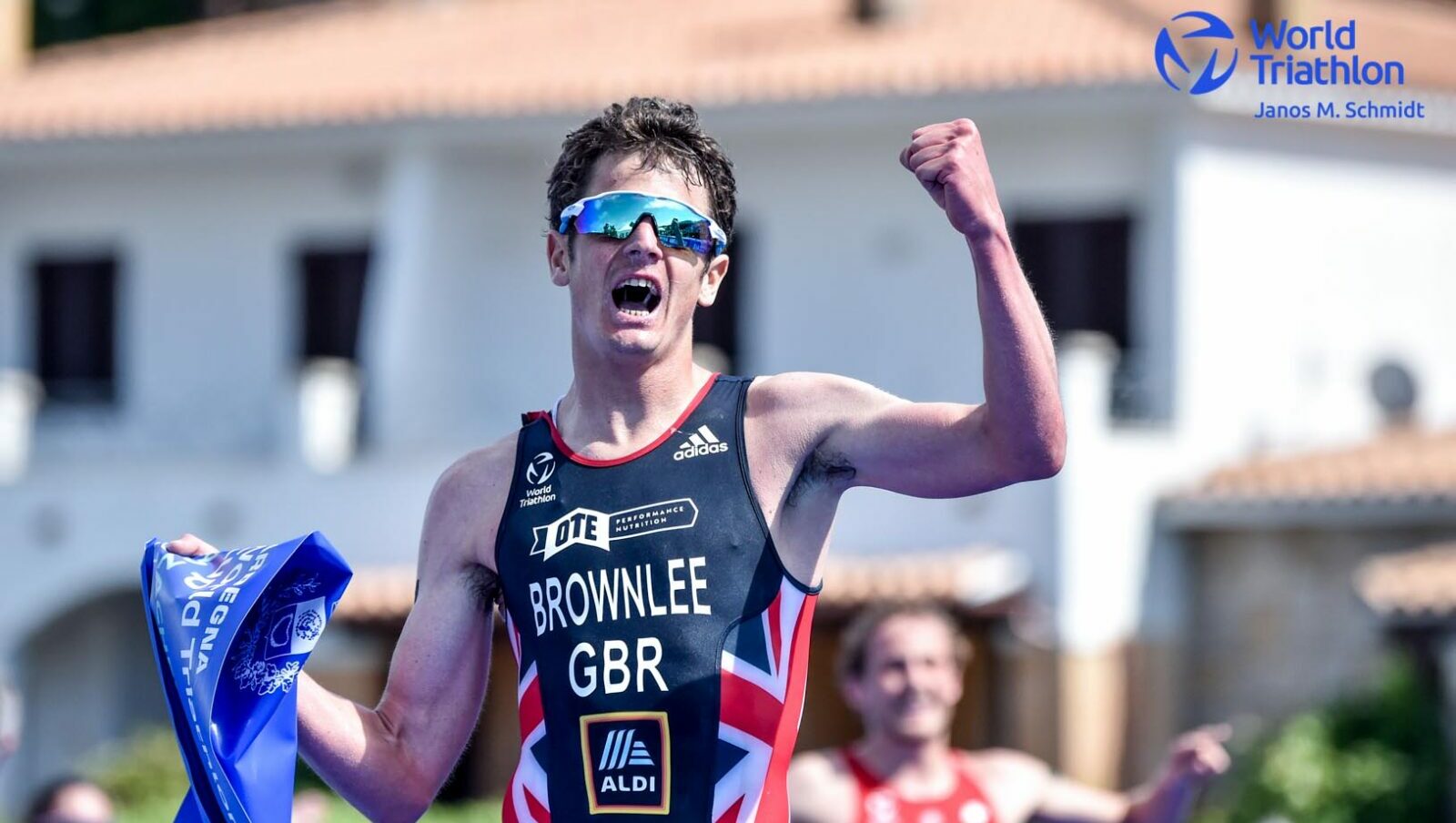 Javier Gomez (ESP): He may be 38 now, but only a fool would write off the prospects of the Spanish legend. Second nine years ago in London, he was unable to go for gold in Rio in 2016 when a bike crash just weeks before ruled him out of the event with a broken arm. That appeared to be the end of his Olympic journey, but after racing at the IRONMAN World Championship (11th in 2018), the lure of another Olympic campaign was too much to give up.
A year's delay would seemingly not be what he hoped for in his late 30s, but Gomez has more than proved his resilience, consistency and ability to race in the heat too. If he can roll back the clock and take the victory, it would likely be one of the most popular wins in the history of the sport. Never say never.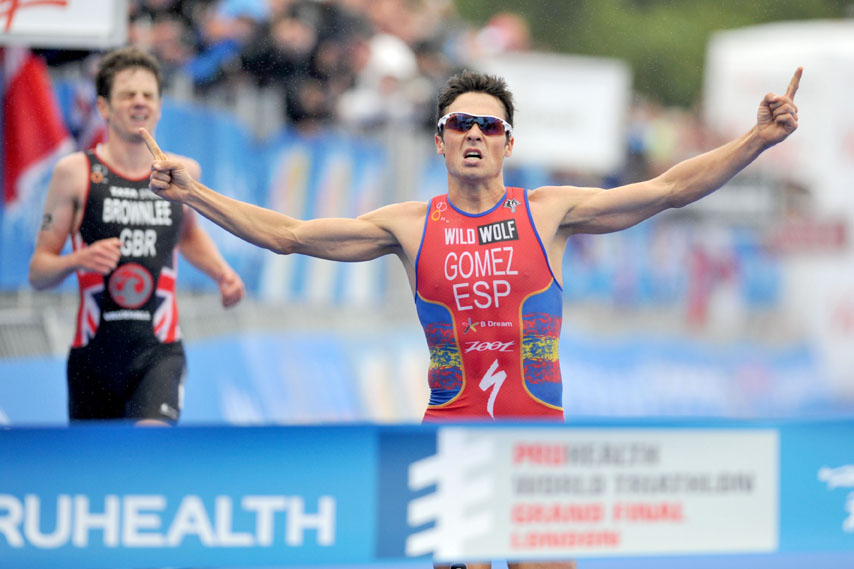 Marten Van Riel (BEL): 'Unreal' Van Riel is Mr. Consistency, also dominating this year at the SLT Arena Games events in London and Rotterdam. He can perform on the biggest stage too – sixth at the Rio Olympic Games – but can he make that jump from exceptionally consistent (third in Leeds), to an Olympic podium? That's his challenge, along with seeing if his Belgian mixed relay squad can surprise the pre-race favourites a few days later.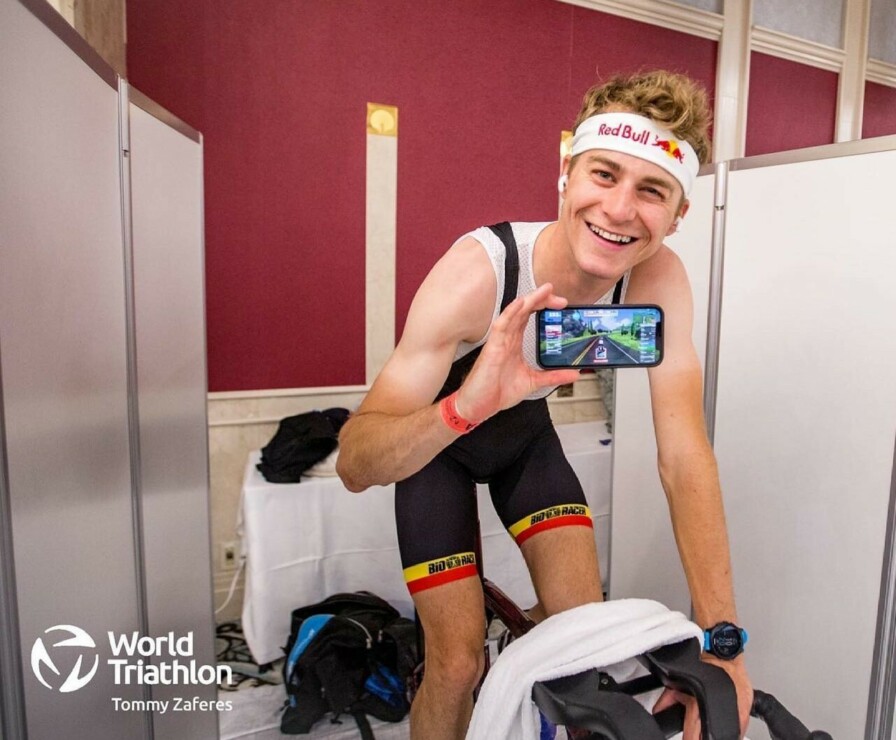 Olympic Games Triathlon Verdict – Men
Who will win? Honestly, I think that is a very tough one. I'm pretty clear in my mind who is my favourite for gold in the women's race 24 hours later, but for the men I genuinely think that there will be plenty of athletes starting truly believing, quite realistically, that they can win.
One name? I'm going to go for Vincent Luis to deliver on the progression he has shown since 2017 and the performances he has shown over the last two years especially, to make his third Olympic Games start a golden one. That said, I'm going to be sitting back and watching… and won't be betting any of my money on this one!