Preview: IRONMAN 70.3 Middle East Championship, Bahrain
Mo Farah and Mark Cavendish will be racing too…
The final race weekend of the 2019 IRONMAN and IRONMAN 70.3 racing season is upon us, and Saturday's IRONMAN 70.3 Middle East Championship in Bahrain is the highlight of the three races on the M-Dot schedule.
Impressive Pro fields in both the men's and women's races, with a $75,000 prize purse ($14,000 for the winners) – and a total of four Taupo qualification slots – should provide some quality racing. After all, 2018 saw a world best time for the 70.3 distance on the smooth roads and super-flat run course.
The event will be streamed live here:
(Race starts at 0620 local time / 0320 UK time, early Saturday morning)
Ahead of this year's race, I've refreshed and republished our 2017 'first hand' experience at the event, articles which you can find here: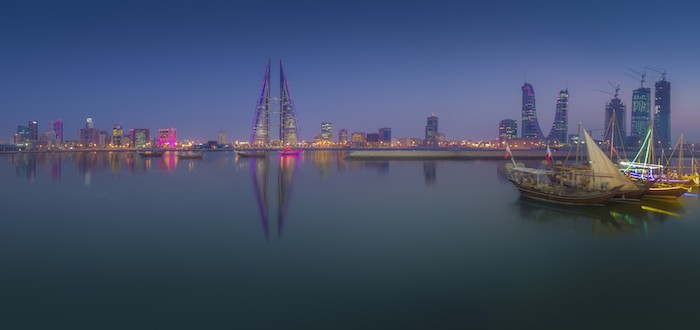 Pro Women
Returning to Bahrain and seeking a third consecutive win is Great Britain's Holly Lawrence, the 2016 IRONMAN 70.3 World Champion. Holly has been in fine form over the last 12 months, which followed a significant period of injury after breaking her foot at Oceanside 70.3 in early 2018. That recover was documented in this great video by Zwift. Second to Daniela Ryf at the IRONMAN 70.3 World's this year in Nice, she has both course knowledge and confidence, plus has more than proven her ability to produce at Regional Championship events around the world: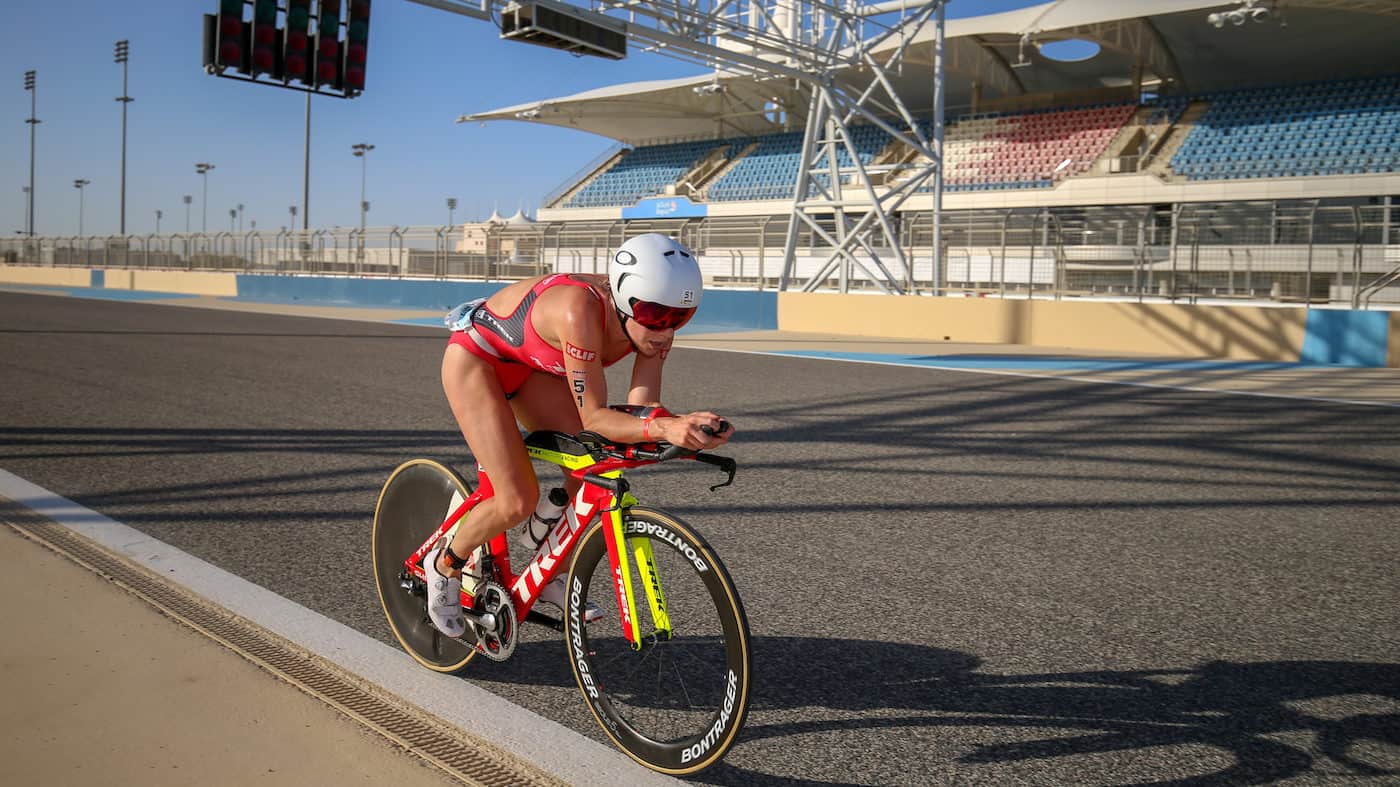 Holly will have plenty of British company in the Middle East, and one of those is a name we are far more used to seeing in the World Triathlon Series – Jodie Stimpson. It's great to see Jodie back in racing action – and pain free – after an injury-impacted and frustrating 2019 season. This will actually be Jodie's second time over the distance in Bahrain, as she did race at the inaugural Challenge Bahrain in 2014 where she finished eighth.
https://www.instagram.com/p/B5lA0fIAskp/
Also flying the British flag will be three athletes with IRONMAN 70.3 victories on their CV this year. Frankie Sanjana (Les Sables d'Olonne – Interview), Claire Hann (Jönköping – Interview) and India Lee (Finland and Weymouth) have all topped the podium in 2019, with Sanjana and Hann earning their first Pro wins.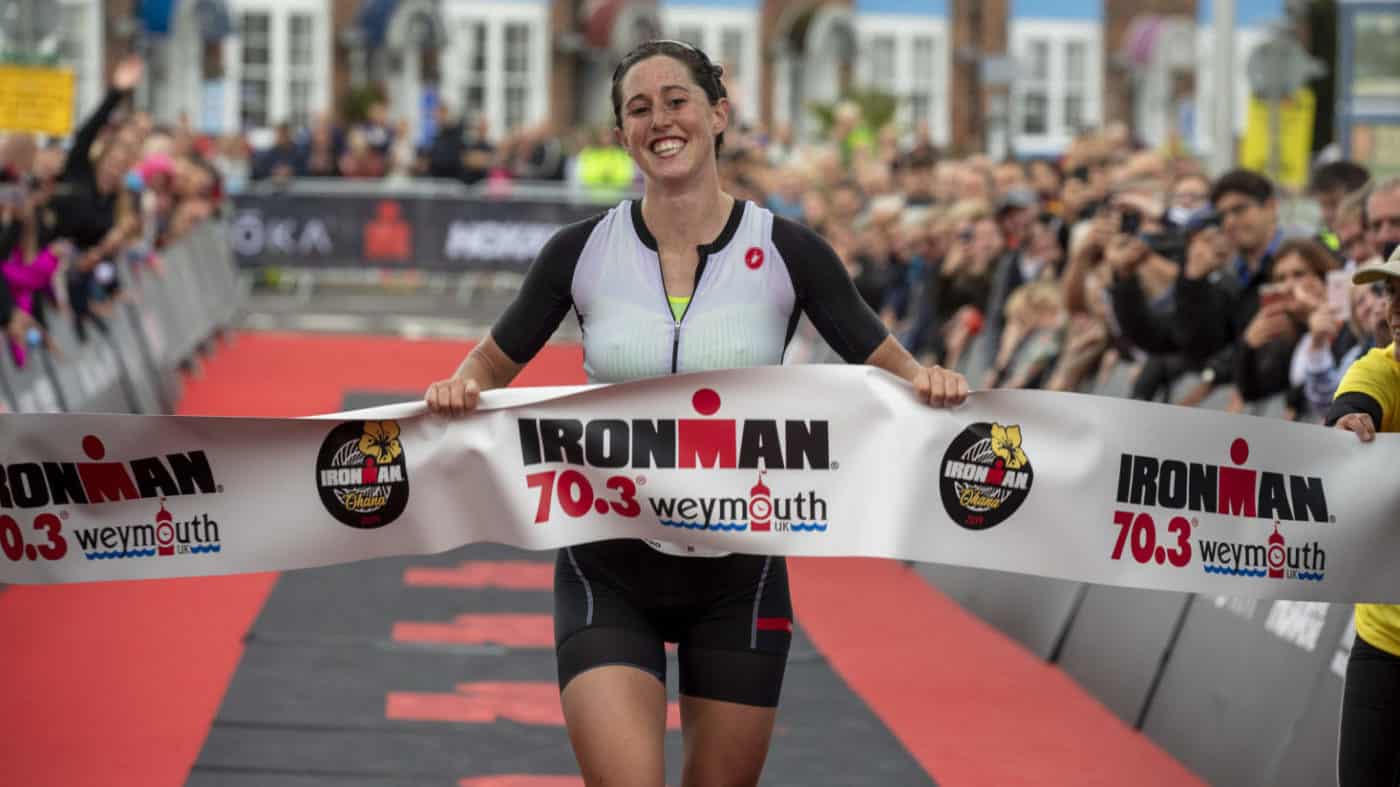 Sanjana had a great race in Bahrain 12 months ago (4th) and has been developing as one of the fastest cyclists around. With a win and further podiums on her record now in Shanghai and Xiamen, the time-trial style course should suit her and, along with much-improved confidence, she will be looking to continue her progression.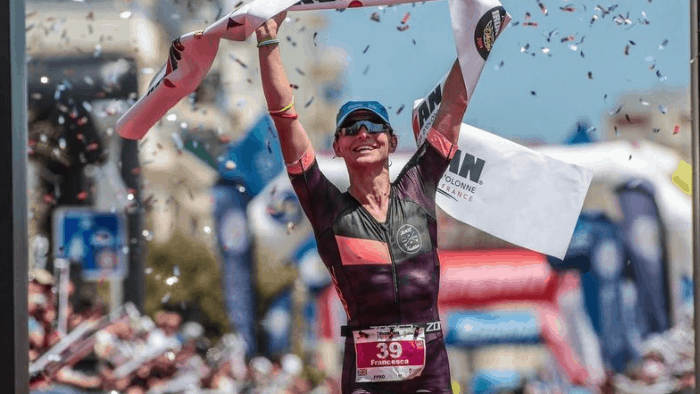 The British female entry continues with London 2012 Olympian, Lucy Hall (second at 70.3 Dun Laoghaire) and Elle Twentyman, who spent much of the 2019 season as the Guide to Melissa Reid in Paratriathlon World Cup and European Championship events.
The biggest challenge to the Brits, perhaps, may come from the Swedish duo of Lisa Norden and Sarah Svensk. Olympic Silver medalist, Norden, won the Swedish Time Trial Championship (again) this year and raced at the UCI World Championships in Yorkshire, so will certainly be looking forward to the smooth, flat and fast tarmac on offer. Svensk took tenth at the IRONMAN 70.3 World Championships in Nice and recently won IRONMAN Barcelona in a speedy 8:34:10.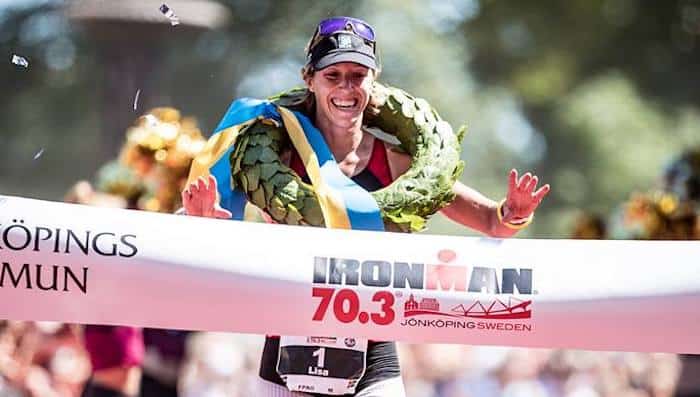 Pro Men
In parallel with Holly Lawrence, Kristian Blummenfelt has won this race for the last two years and 12 months ago, he lead a 1-2-3 for Norway en-route to a very quick time. Winner of the ITU Grand Final, he told be in Malta that going for a record time again was not in the plan, but he does want to secure his qualification for the Taupo 70.3 World Championship next year. He will be joined by Casper Stornes (3rd last year), but no return for the new IRONMAN 70.3 World Champion, Gustav Iden.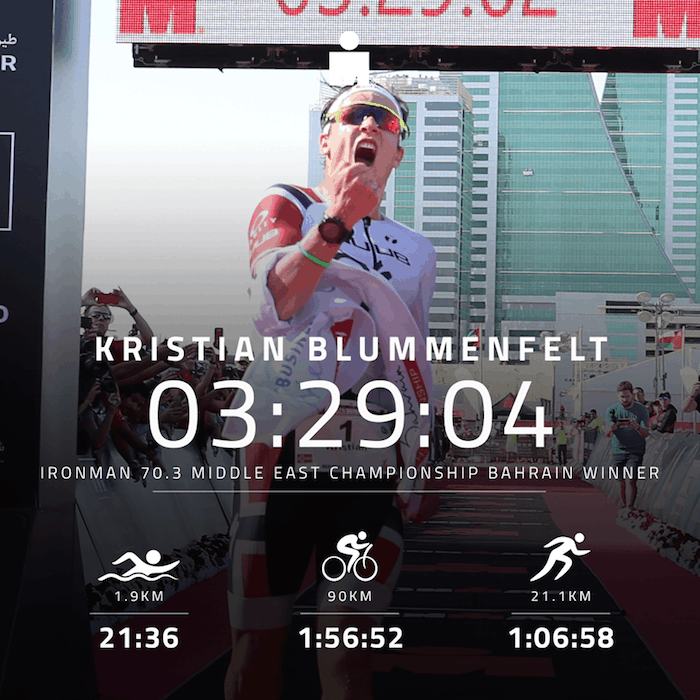 Sure to contending for the podium is Ben Kanute (USA). Ben is one of the most consistent athletes across the widest range of formats and distances around. From ITU Mixed Team Relay and Super League Triathlon through to a Silver medal at the 2017 IRONMAN 70.3 World Championship, Kanute is always ready to race and perform. A great swimmer and cyclist too, expect him to feature at the sharp end of the race… perhaps till the very end?!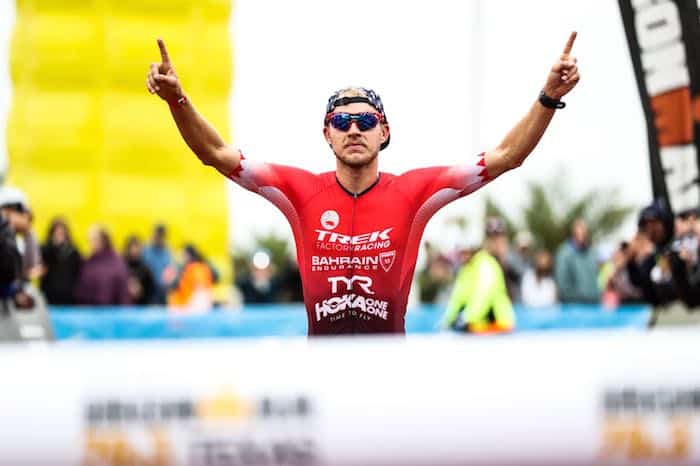 Lots of British athletes in the Men's Pro race too. Philip Graves has been based out and training in Dubai in recent weeks. After a disappointing IRONMAN Wales, followed by not even making it across the Atlantic to IRONMAN Florida, he's been mixing training with a few local triathlon and TT races, picking up several wins over the last couple of weeks. Bahrain will be a significant step up in quality, but arriving with some confidence and race practice is never a bad thing.
https://www.instagram.com/p/B5cqbjmBfVc/
It's been a real breakthrough season for George Goodwin. Winner at Staffordshire and Weymouth, he was also highly impressive in Nice, with a 12th place finish that could easily have been several places higher. I think the best is still to come from George.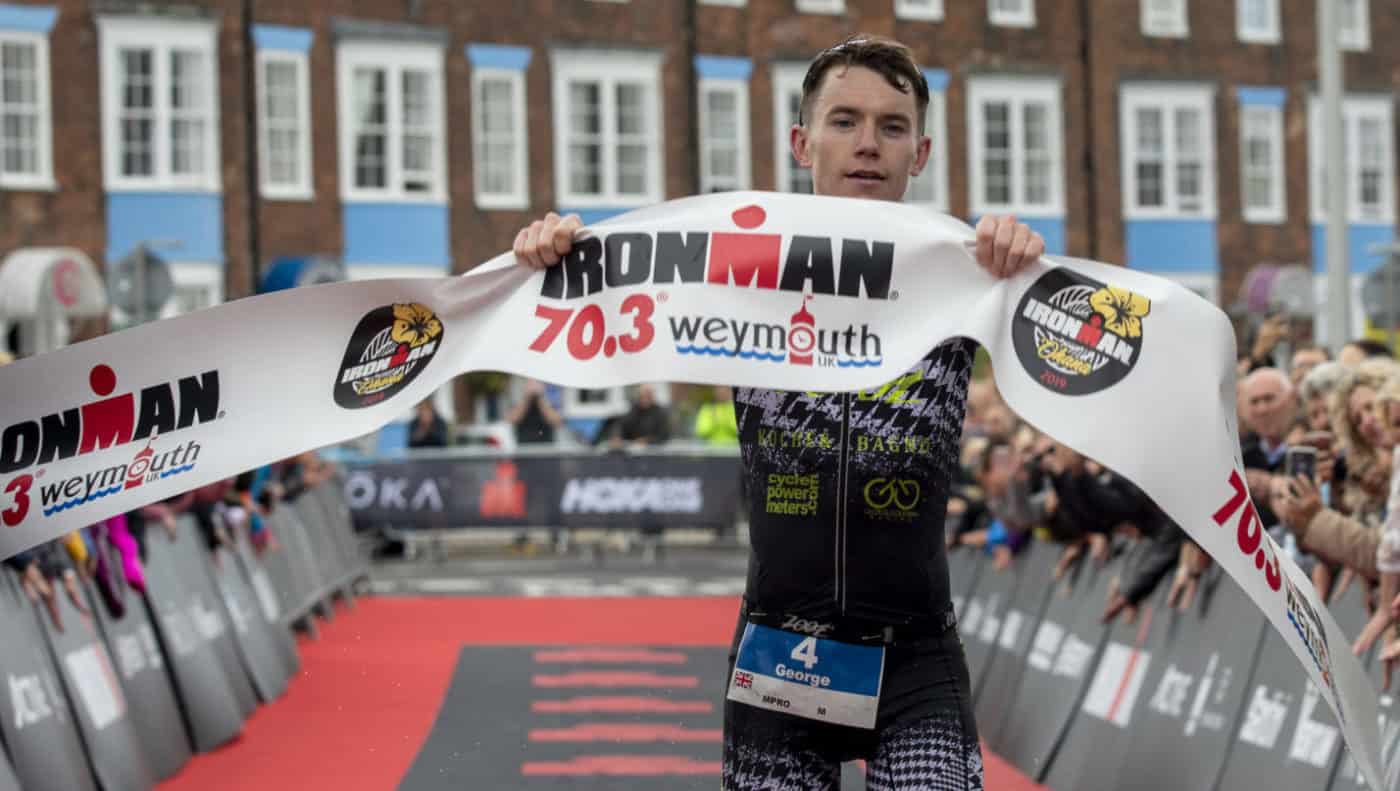 The busiest athlete of 2019 may well have been Thomas Davis. He seemed to be racing almost every weekend through the season, and in October did his first full-distance event when finishing third at Challenge Anhui in China. Always a strong swimmer and 'brave' biker, he'll likely try to go with the pace at the front and hold on for as long as possible.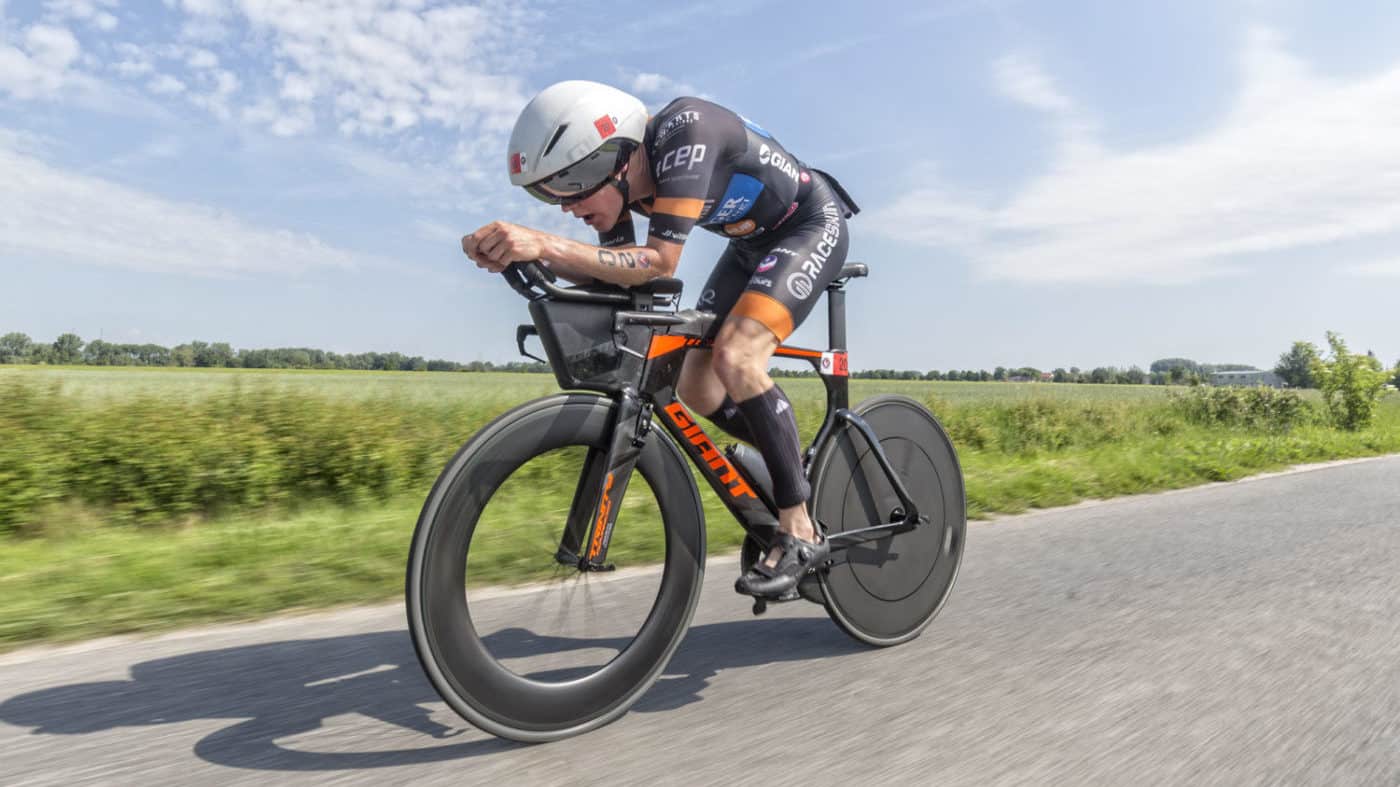 The extensive British contingent is completed by first year Pro, Ian Dempsey, multiple British Duathlon Champion Mark Buckingham and Ashley Hurdman. (NOTE – while Alistair Brownlee is listed, following his victory last week at IRONMAN Western Australia, he will not be racing. At least, not in the individual race).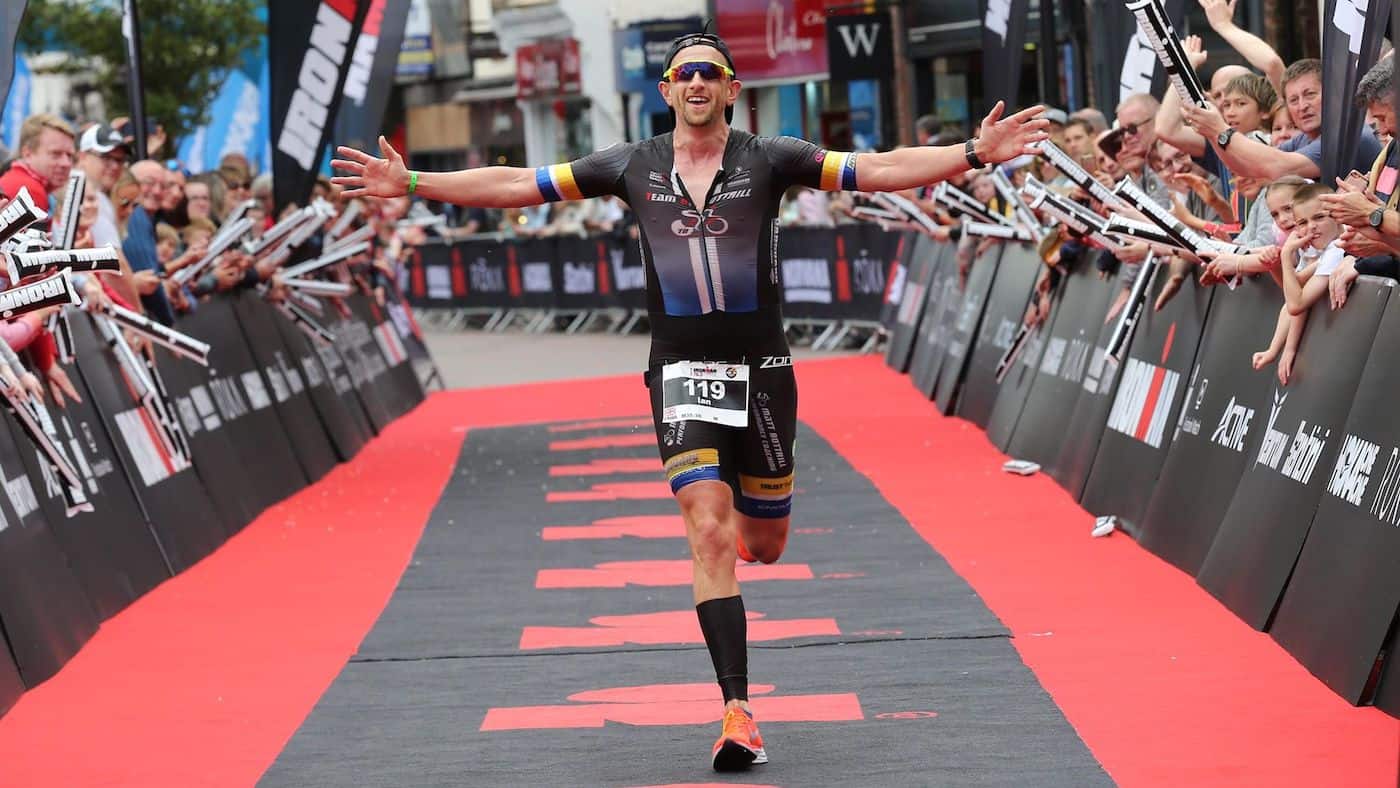 Mo Farah will be there too…
Some familiar single-sport stars will also be racing in "The Legends Team", where Australia Chloe McCardel (who has completed 20+ Channel swims, and holds the world record for the longest unassisted ocean swim (124.4 kilometeres), while kick off proceedings with what will surely feel like a sprint at just 1.9km.
She's hand over the timing chip to 2011 World Road Race champion and 30x stage winner in the Tour de France, Mark Cavendish, with the half marathon to be finished off by Sir Mo Farah.