This is a preview of what proved two epic races – click on the names to find out how Leo Bergere and Tamara Jewett took the titles.
A world championship calibre field will gather in California on Saturday for IRONMAN 70.3 Oceanside, as the long course season really gets up-and-running in North America.
Start time and how to watch live
The race takes place on Saturday 1 April 2023 with the opening 1.9km swim at Oceanside Harbour.
The Pro race will start at 0640 local time. That corresponds to 1440 in the UK, 1540 CET and 0940 Eastern Time.
The race will be broadcast live, with the event the first of 12 IRONMAN 70.3 events to be broadcast in 2023 with Outside TV. You will be able to watch for free via web, mobile or connected TV app.
As always, the ever reliable IRONMAN Tracker is the perfect data addition to support your viewing. If you haven't got it on your phone already, where have you been?!
PRO Men
As covered in our reaction to the start line announcements, the line up in Oceanside on April 1st is stacked.
Defending champion Jackson Laundry will wear bib number one, and the Canadian, who shocked the triathlon world with his win here last year, will hope his fortune on the West Coast continues in 2023 as he looks to take down another stellar field.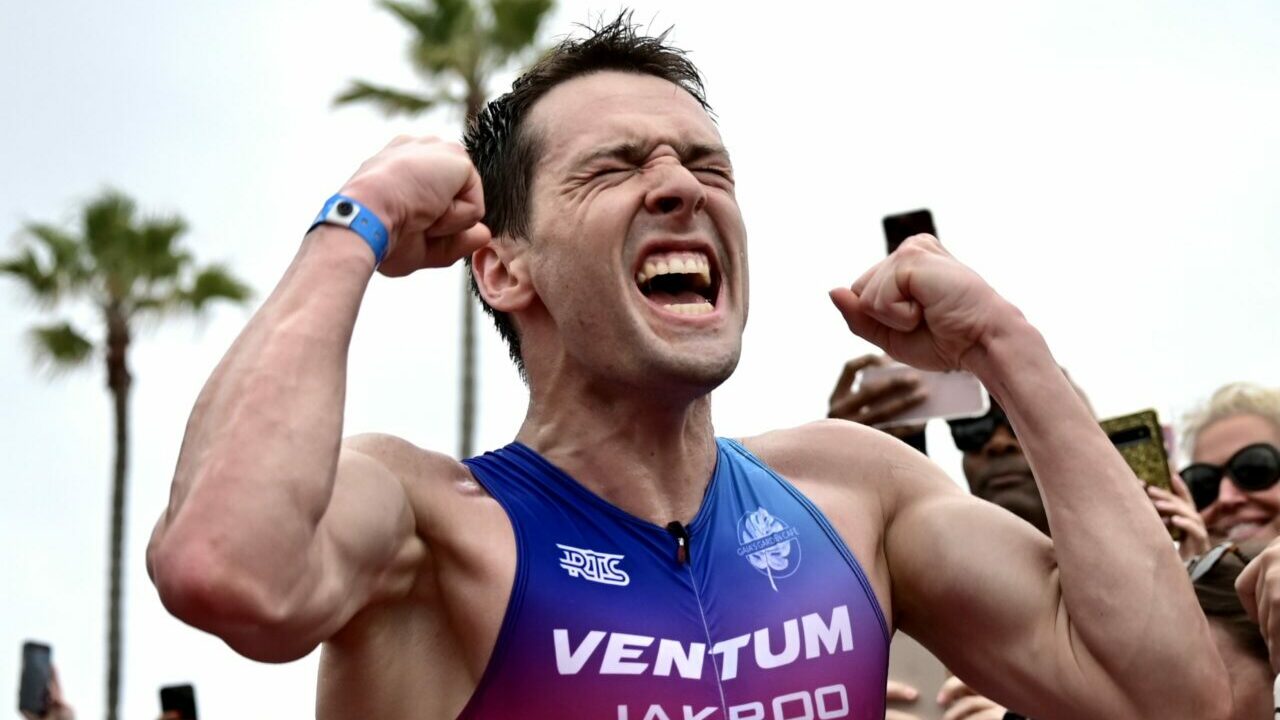 Next up, was set to be Jan Frodeno, who in what looks set to be his last year in the sport was entered to race Oceanside 70.3 as his last half IRONMAN, with the event having been his first when he moved up from the Olympic Distance. However, on Wednesday Frodeno announced he has had to withdraw due to sickness, with his first race of the season pushed back to the PTO European Open in Ibiza.
Another defending champion, who like Laundry and Frodeno will be hoping to get the best of a stellar field, is Ben Kanute. Kanute, who finished as the runner-up to Kristian Blummenfelt at the 2022 IRONMAN 70.3 Championships, is a master over this distance, and will hope to join Frodeno and Andy Potts as a three-time winner of this event.
Jason West and Sam Long are two more North American athletes who will be looking to do well, with West on his current form especially likely to relish a battle with Frodeno. The duo both raced recently at CLASH Miami, with West winning and Long finishing fourth.
Lionel Sanders, a previous winner in Oceanside, has unfortunately had to withdraw from the race, after a tumultuous time since CLASH Miami – a bike crash there was followed by travel disruption on the way home from Florida and then sickness.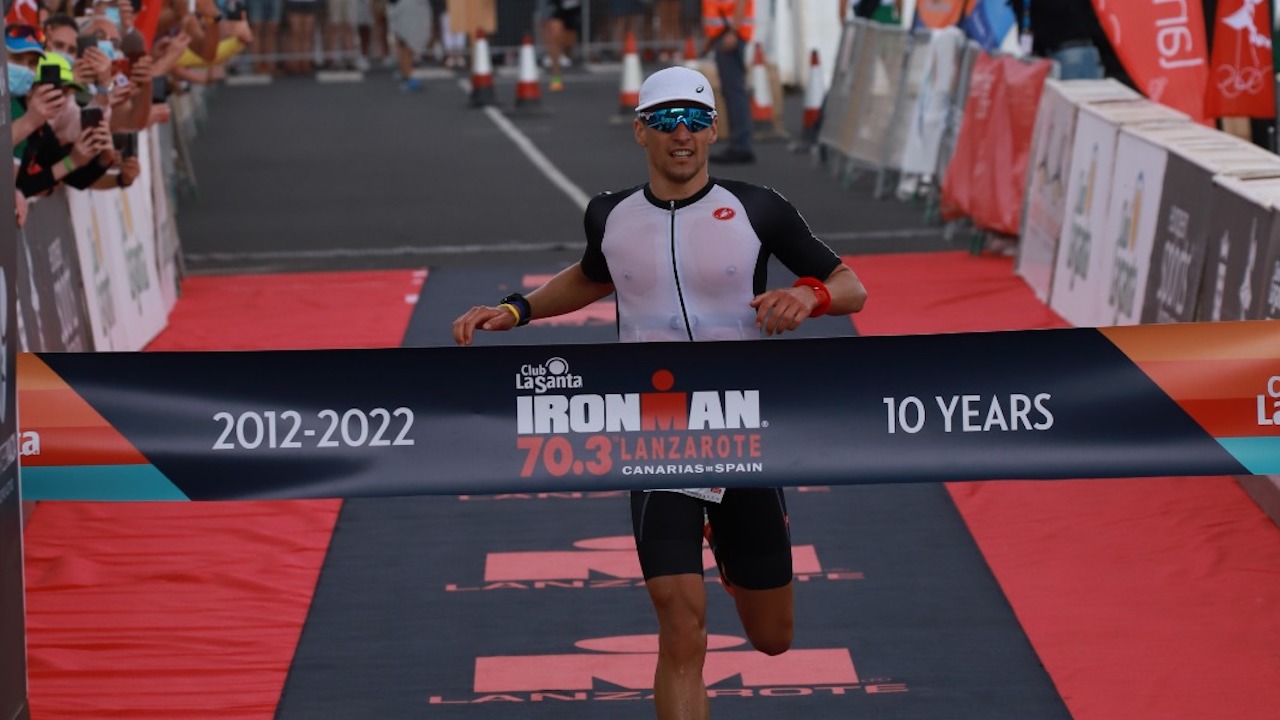 Reigning WTCS World Champion Leo Bergere, who opted not to defend his IRONMAN 70.3 Lanzarote title, will surely be in the mix, with the great French all-rounder a dark horse for the win. Securing a qualifying slot for the World Championships in Finland here this weekend may well see the Frenchman in Lahti at the end of August if he can wrap up Olympic qualification for Paris at the test event.
With a strength of field (SOF) rating of 86.4, there will be some serious PTO points on offer at this Silver Tier event. For the full start list, click here.
PRO Women
After her thrilling victory at the IRONMAN World Championships in Kona last October, Chelsea Sodaro will take to the start line in Oceanside for her first race as the World Champion. After that stunning win on the Big Island of Hawaii, everyone is eager to see just how well the 33 year old can perform on the West Coast.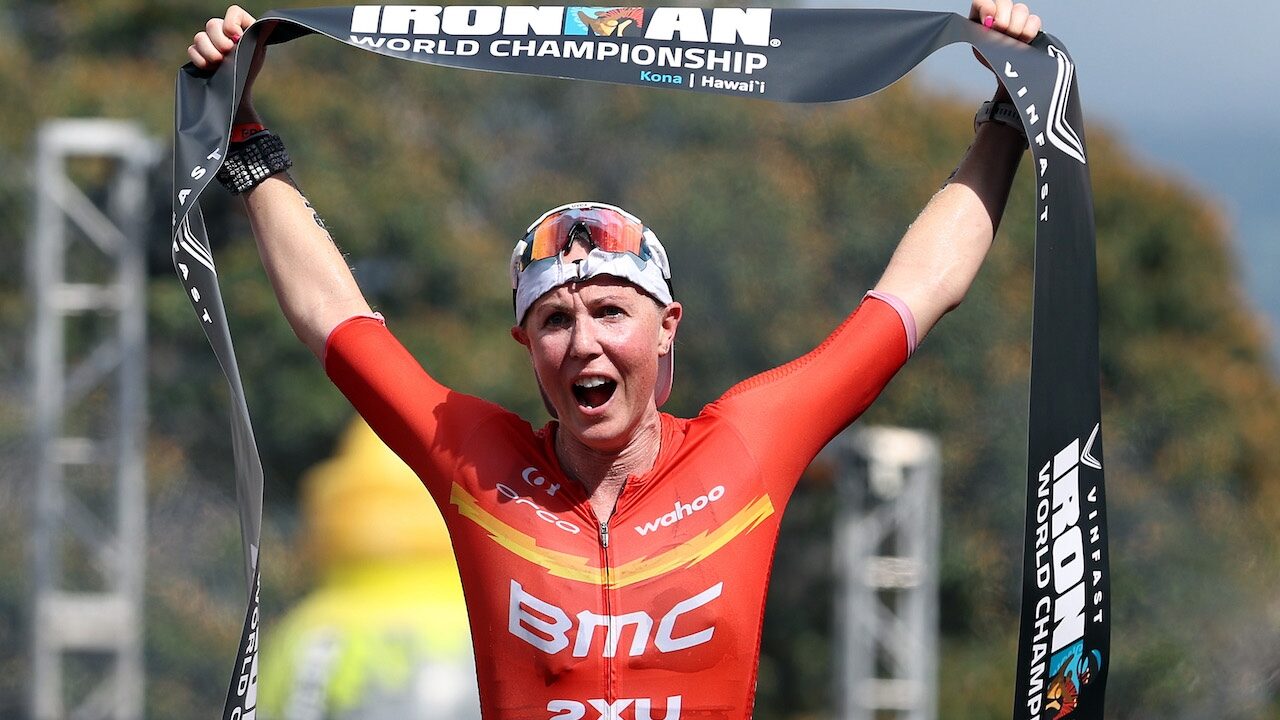 Whilst on the start list, Kat Matthews initially wasn't sure if she would race in Oceanside. Heading into race week, however, it is now confirmed Matthews will toe the start line. Matthews, who is still on her way back to racing after a horrendous collision in the run-up to Kona, is also set to race IRONMAN Texas at the end of April.
Former winners Holly Lawrence and Paula Findlay will both be threats, and the pair are likely to be the main protagonists out on the bike course, as they will surely be looking to build an insurmountable lead heading into T2. However, if Sodaro is in-form, the whole field will need a big buffer to keep away from the IRONMAN World Champion on the run.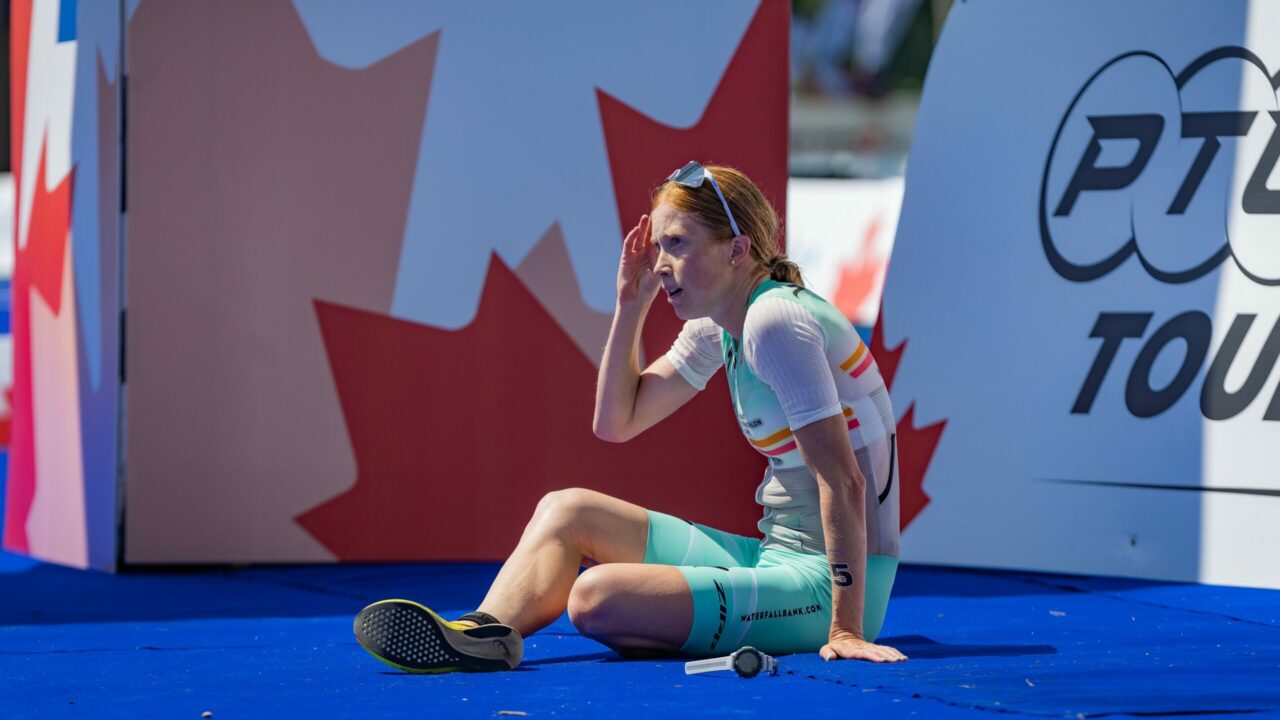 With an even stronger strength of field rating than the men's event, at an incredibly high 87.55, the women's race could be one of the most competitive races we see this season. For the full start list, click here.
Prize Money: What's on the line?
The prize purse on offer this weekend is $50,000 – with each of the winners collecting a $7,500 share of that total
In addition to money, there will be a total of six qualifying slots (three MPRO / three FPRO) for the IRONMAN 70.3 World Championship in Finland in late August 2023.
The total funds will be paid eight-deep, as follows:
$7,500
$5,000
$3,750
$3,000
$2,000
$1,500
$1,250
$1,000
IRONMAN 70.3 Oceanside History
IRONMAN 70.3 Oceanside has a long history. Up until 2001 the event was held entirely within the Camp Pendleton Marine Corps Base Camp, but following the events of 9/11 now only part of the bike course goes through the base for security reasons.
The first races were known as Half-Ironman California, as the 70.3 'brand' was not created until 2005, leading into the first IRONMAN 70.3 World Championship in 2006.
It's also the race where F1 driver Jenson Button got disqualified for speeding!
Consistently seen as the first major event of the North American season, that is reflected in the list of previous winners. Olympic champions and medallists, IRONMAN and IRONMAN 70.3 World champions and podium finishers dominate the roll of honour.
Another impressive start list is almost certain to see that quality maintained following the 2023 edition:
2022: Jackson Laundry (CAN) / Taylor Knibb (USA)
2021: Ben Kanute (USA) / Paula Findlay (CAN)
2019: Ben Kanute (USA) / Daniela Ryf (SUI)
2018: Jan Frodeno (GER) / Anne Haug (GER)
2017: Lionel Sanders (CAN) / Holly Lawrence (GBR)
2016: Lionel Sanders (CAN) / Heather Wurtele (CAN)
2015: Jan Frodeno (GER) / Heather Jackson (USA)
2014: Jan Frodeno (GER) / Heather Wurtele (CAN)
2013: Andy Potts (USA) / Heather Jackson (USA)
2012: Andy Potts (USA) / Melanie McQuaid (CAN)
2011: Andy Potts (USA) / Mirinda Carfrae (AUS)
2010: Michael Raelert (GER) / Mirinda Carfrae (AUS)
2009: Matt Reed (USA) / Mirinda Carfrae (AUS)
2008: Andy Potts (USA) / Erika Csomor (HUN)
2007: Andy Potts (USA) / Kate Major (AUS)
2006: Luke Bell (AUS) / Michellie Jones (AUS)
2005: Torbjorn Sindballe (DEN) / Samantha McGlone (CAN)
2004: Francois Chaubaud (FRA) / Michellie Jones (AUS)
2003: Tim DeBoom (USA) / Heather Fuhr (CAN)
2002: Torbjorn Sindballe (DEN) / Katja Schumacher (GER)