As I'm sure you've noticed already, it's IRONMAN World Championship week. Or at least, it's one of two this year following the structural changes confirmed in late November 2022.
Rather than Ali'i Drive and the Queen K, the Pro Men will be racing on the Côte d'Azur in Nice, France this coming Sunday. They will be taking in the Promenade des Anglais and the Alpes-Maritimes as the Championship comes to Europe for the first time, in a location with a triathlon history dating back more than 40 years.
We've already highlighted the full start list, how to watch the action live, a course guide – and plenty more content too – so let's try and attempt to answer one of the biggest questions. Who's going to win?
Unfortunately, I got the short straw on attempting to answer that one. Here goes…
Previous IMWC winners
With a new venue for the IRONMAN World Championship, it is perhaps debatable how significant being a previous IRONMAN World Champion is. I've written extensively over the past 15 years about the correlation between past Kona performances being an excellent predictor of the future success, but given we are 12,500km plus away from Hawaii, all bets are likely off in that regard.
Still, on the basis that cream typically rises to the top, we have to start with three-time winner Jan Frodeno (2015,16,19) and two-time champion Patrick Lange (2017,18).
If the 'last dance' storyline plays out as scripted, this event will provide the curtain call to a truly incredible career for Frodo, whatever the result. He's certainly motivated, while recent wins in Andorra and notably the PTO Tour US Open in Milwaukee, suggests he's intent on going out on his throne. There was an interesting quote this week in his 'Breakfast with Bob interview' on his prospects, at age 42:
"In terms of physiology, in terms of numbers, I'm actually the fittest I've ever been, and moving better in terms of Ironman performance."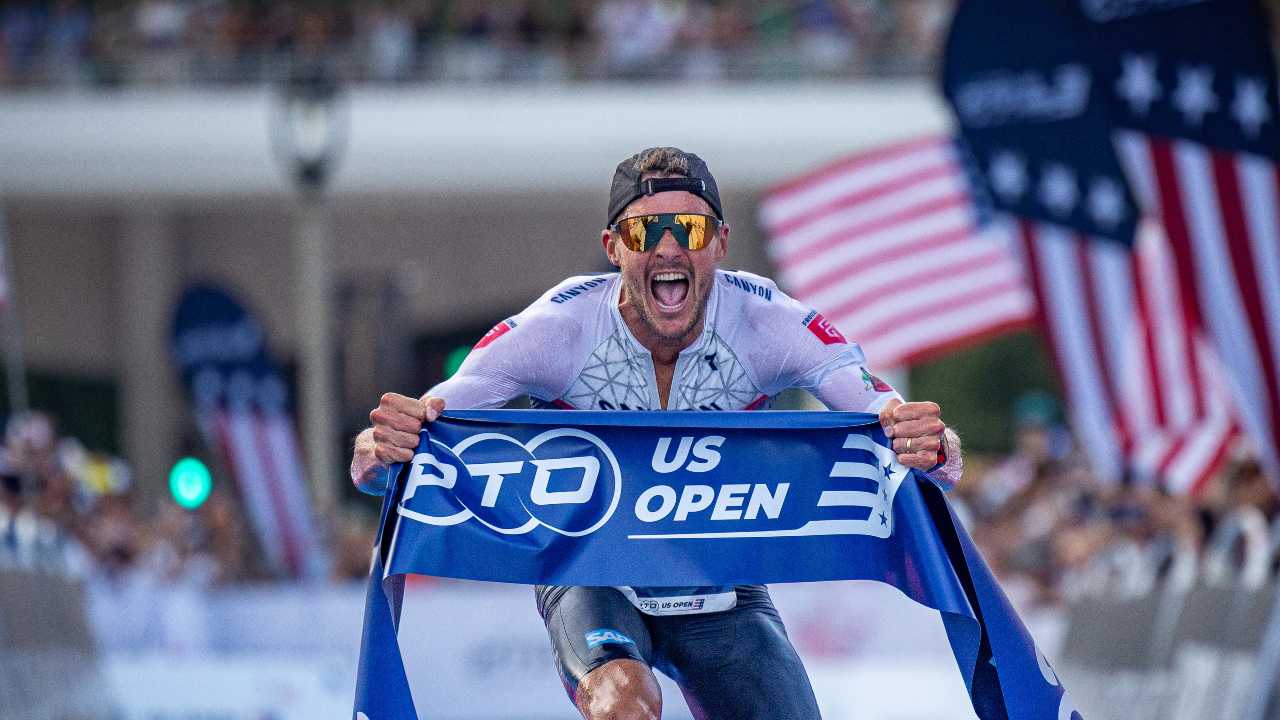 Having relocated his training base from Girona to the hills and altitude of Andorra, with the guidance of long-time coach Dan Lorang he will have done everything possible to build on that impressive display Stateside, which by the finish suggested there was even another gear in the locker, should it have been needed. He's the one that everyone will be looking for, and with a bullet-proof swim and strong bike, will be at or near the front aiming to control things from the start and, hopefully for him, to the finish line.
Unlike Frodeno's distance versatility, Patrick Lange's best results have come invariably over the iron distance. As well as those two Kona titles, recent form has been strong too with second at Challenge Roth for the last two editions (winning in 2021), and he ended 2022 with victory at IRONMAN Israel, greatly assisted by an exceptional 2:30 marathon. He backed that up with another this year in Bavaria.
His (relative terms!) weakness is typically the bike, and with the terrain in Nice likely to result in a leg circa 30+ minutes longer than we see in Hawaii, I don't think that is going to help his prospects. One thing that could however, is the weather. He's proven multiple times that he's one of the best 'heat' runners in the sport, so if the mercury rises in Sunday and Lange is still in contention at T2, it's very much game on.
While there's much talk of Frodeno's last dance, a third IRONMAN World Championship title would certainly further elevate Lange's status in history of long-distance racing too. He's also the sort of athlete that won't be concerned that the media spotlight is elsewhere. Quite the opposite.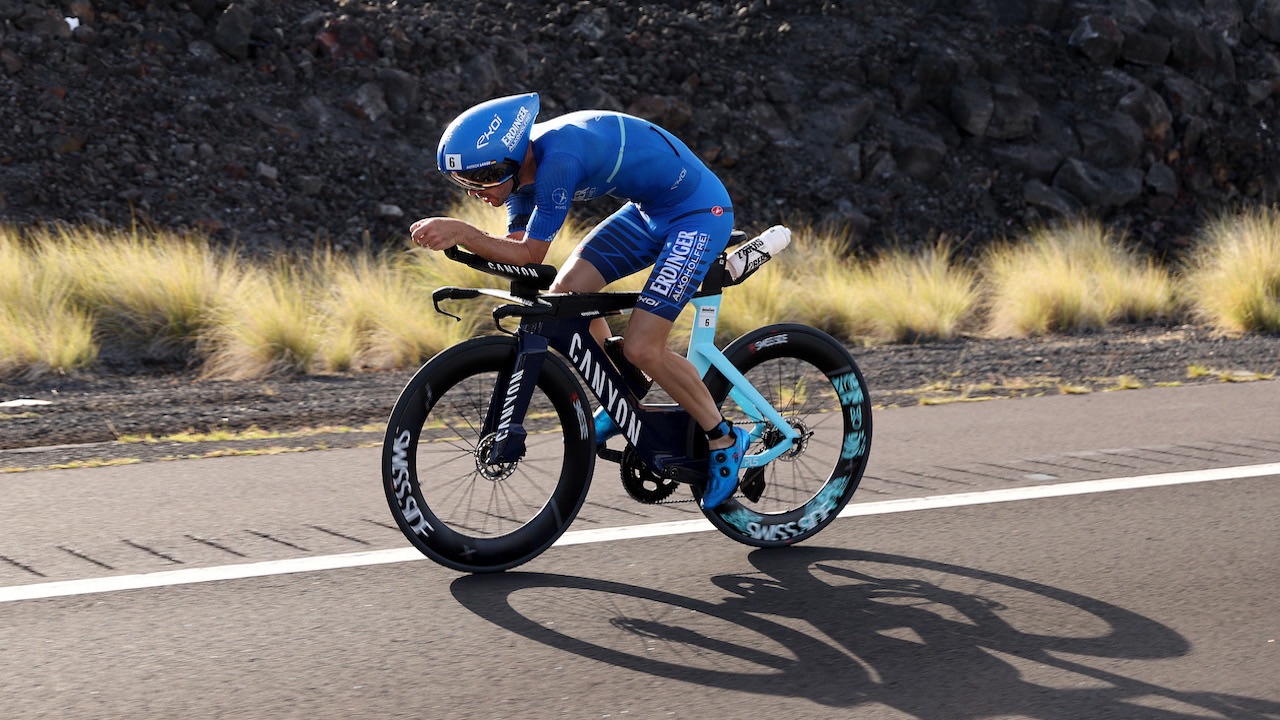 The young contenders
With both Kristian Blummenfelt and Gustav Iden – winners in St George and Kona, respectively, last season – absent, on PTO ranking at least, Magnus Ditlev (#2) is the top seed. His two Challenge Roth victories have been exceptional, but on a very different parcours to what awaits in Nice.
He said ahead of the PTO Tour US Open that he had taken a while to recover from his Roth exertions, while a DNF in Milwaukee was not the desired confidence booster after that, which in turn saw him withdraw from the Asian Open. Given the sickness that many of the top athletes seemingly suffered after that event, that could prove to have been a blessing – as well as saving a lot of additional travelling.
He's the #1-ranked cyclist according the PTO's ranking system, and how well he translates his incredible bike power to the varied nature of the Nice course will determine his success. While some will question whether the course 'suits' him, it's seemingly not a concern he shares. If anything, should the race break up relatively early and pack dynamics become less of a factor, I think he'll be very content.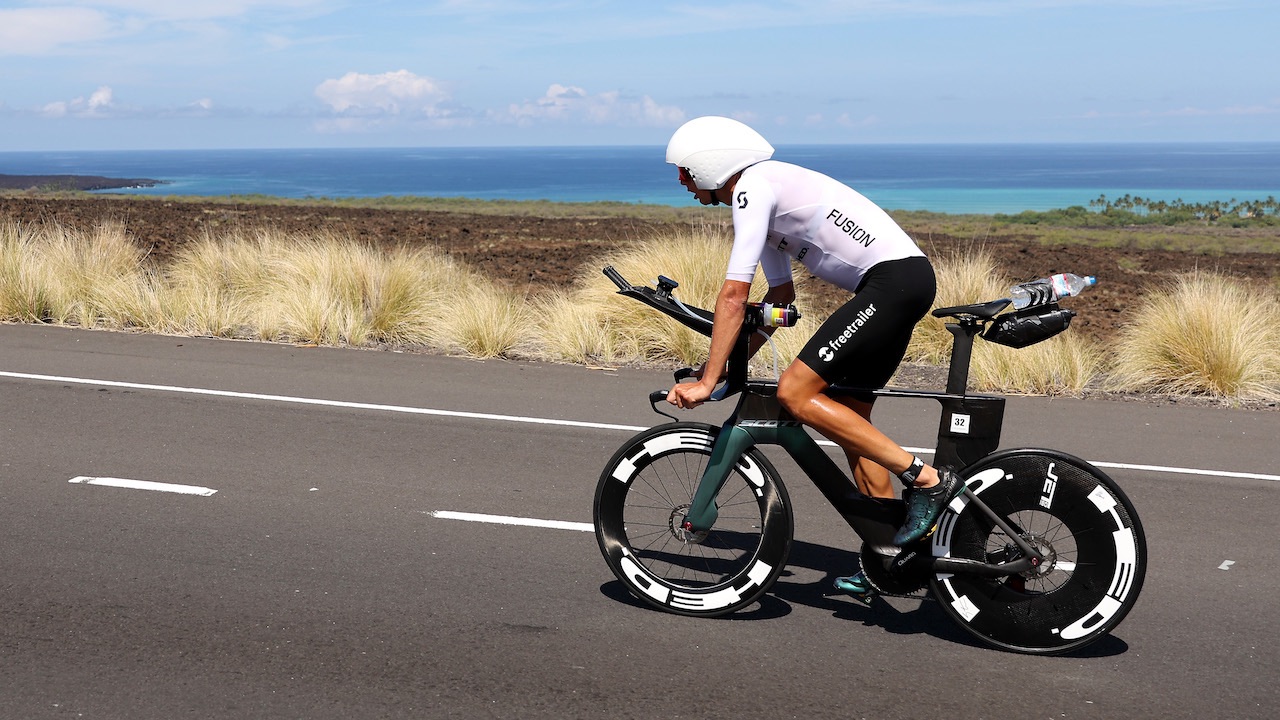 While there are several French athletes that could be included in this section, I'll cover them off separately below. One potential podium contender I would have been referencing however is Ditlev's countryman, Daniel Bækkegård, but he is unfortunately not going to make the startline.
Les Bleus
With the race in Europe for the first time ever, there is particular motivation for the French athletes racing – and many of those are true podium contenders – as well as, mostly, being relative youngsters too.
Can Sam Laidlow go one better than his silver medal in Hawaii last October? It's been a far from smooth season for the 24 year-old, which has included a DNF at IRONMAN Lanzarote (liver infection), a calf tear during Challenge Roth and a very early exit at the PTO Asian Open, from a viral infection.
There have been successes at Challenge Gran Canaria (against quality athletes such as Margirier, Royle and Lange), and Challenge London. But, with the World Championship also falling a month earlier than usual, will the enforced lack of training consistency from those issues referenced above, be too much to overcome in podium terms at least, on the biggest day of the year? That might be tough to recover from, against the very best.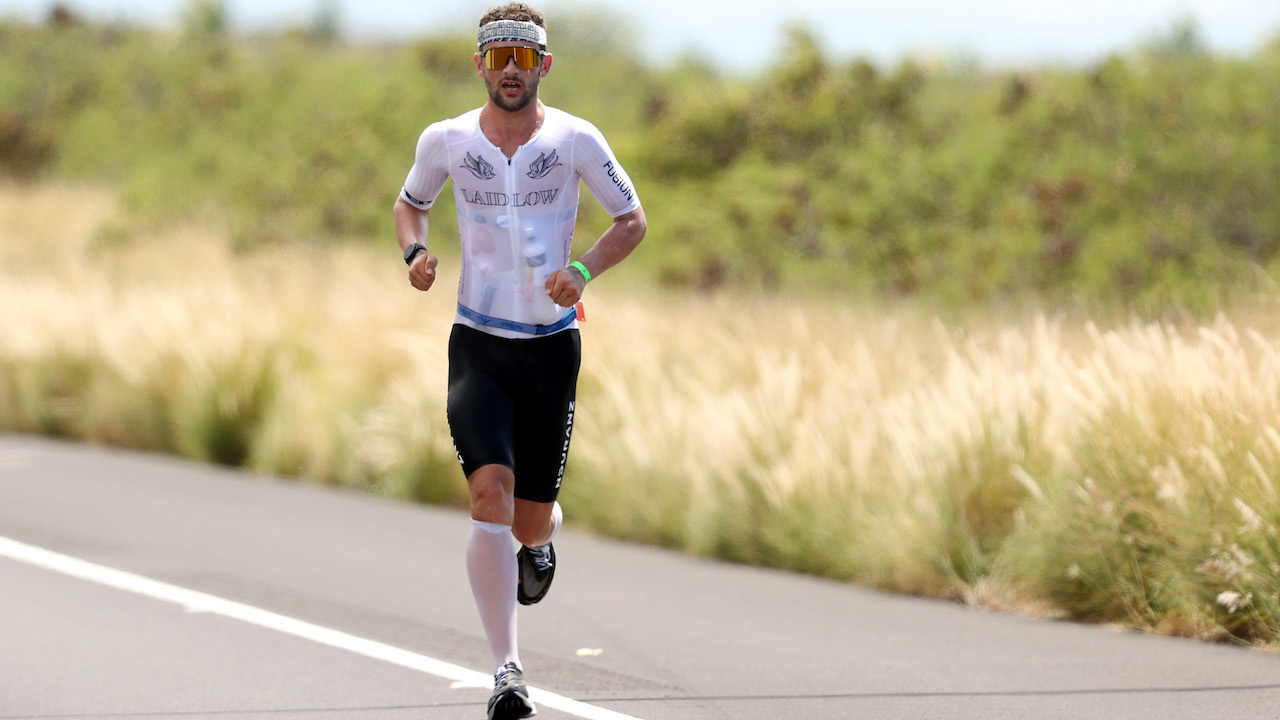 Living in Nice, World Triathlon LD Champion, Clement Mignon followed up his victory in Ibiza by winning the 'regular' IRONMAN France in June. With a win at the Alpe d'Huez Long Course on his C.V. too, he'll be more than content to see the terrain on the bike, and has the potential to improve on his ninth-place finish last year in Hawaii.
With a sixth (St George) and seventh (Kona) to his name from the two IRONMAN World Champs events held in 2022, Bath-based Leon Chevalier will surely feature. He's another man who likes the hills (he's won Embrunman and Alpe D'Huez previously), and he'll need some good bike legs to pull back time through the opening 3.8km swim. That said, winning IRONMAN 70.3 Les Sables d'Olonne ahead of the likes of Pierre Le Corre, shows he is far more than a diesel engine.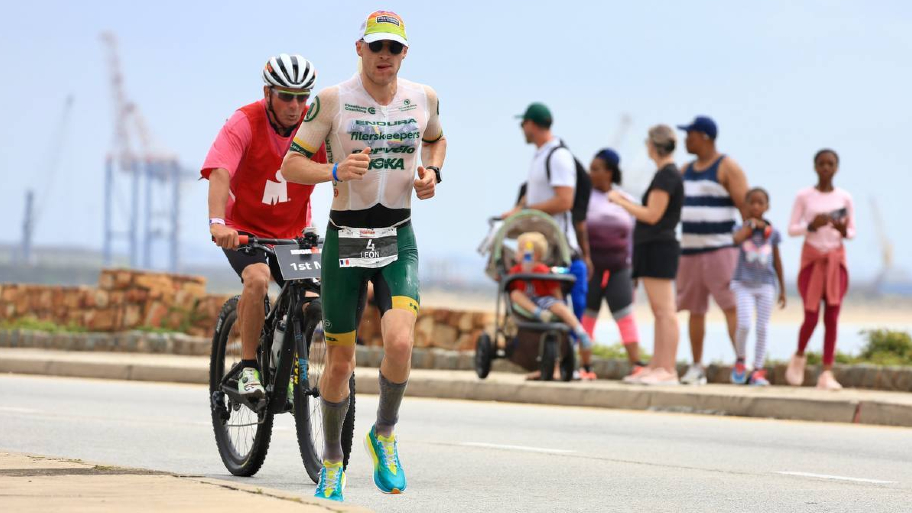 Ranked ahead of both Mignon and Chevalier currently in the PTO Rankings is Denis Chevrot. He goes somewhat under the radar, but has won the IRONMAN European Championship for the past two seasons in Frankfurt and Hamburg, respectively, and as he showed at the PTO Tour Asian Open, when fourth, he's one of the best runners around, regularly into the 2:30s. That's a real ace to have in your pack – if you can be close enough at T2 to play it.
Chevrot and Lange together at T2, pushing each other in chase of the front of the race? Now that would be something.
While he'll be representing the USA, I'm going to include an honorary French mention in this section for Rudy Von Berg, who was brought up just 30 minutes away from the race venue and may well have more experience that anyone in the field about every inch of the course. He used that to great effect four years ago when he took the Bronze medal at the IRONMAN 70.3 World Championship.
Rudy won his first full-distance race here in June 2022, and took another IRONMAN victory courtesy of a fantastic finish at IRONMAN Texas this year. The questions about Von Berg's prospects really revolve around whether he can arrive in top-tier, World Championship-contending shape. A collision with a car resulted in a broken collarbone in June, while some health issues in both 2022 and 2021 have interrupted the training consistency of an athlete who has everything to contend with the very best. If he can, expect him to be a very difficult wheel to follow on some of the descents! Still just 29, Von Berg still has his best years to come in my opinion.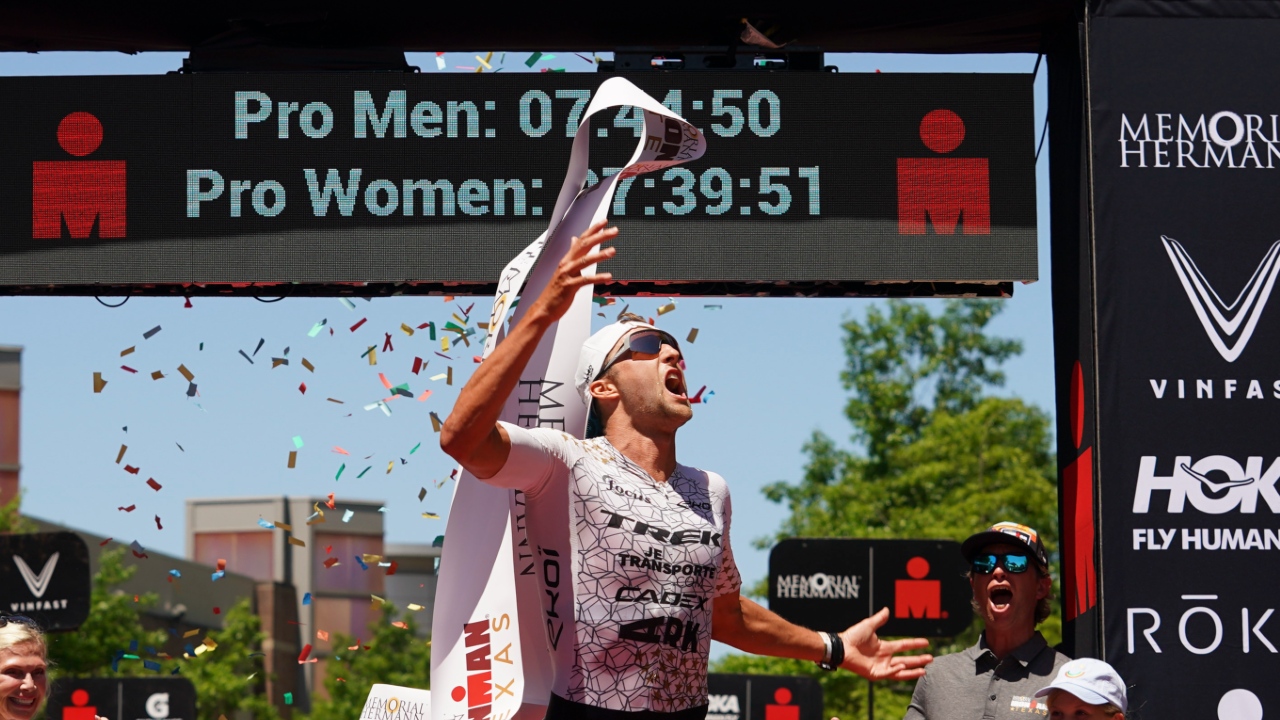 The Veterans
While we have seen norms being rewritten in recent years, historically at least, Ironman racing has typically seen athletes excel well into their 30s, having been able to build their endurance base season after season.
Through that lens, New Zealand's Braden Currie (37) may currently sit a relatively lowly 50th in the PTO rankings, but having been third in May last year in St George, and smashing the course record at IRONMAN Cairns this term, that truly does not reflect his prospects on Sunday. With a strong background in mountain biking, adventure racing and XTERRA too, he'll be relishing the technical descents and climbs. I expect him to perform very well.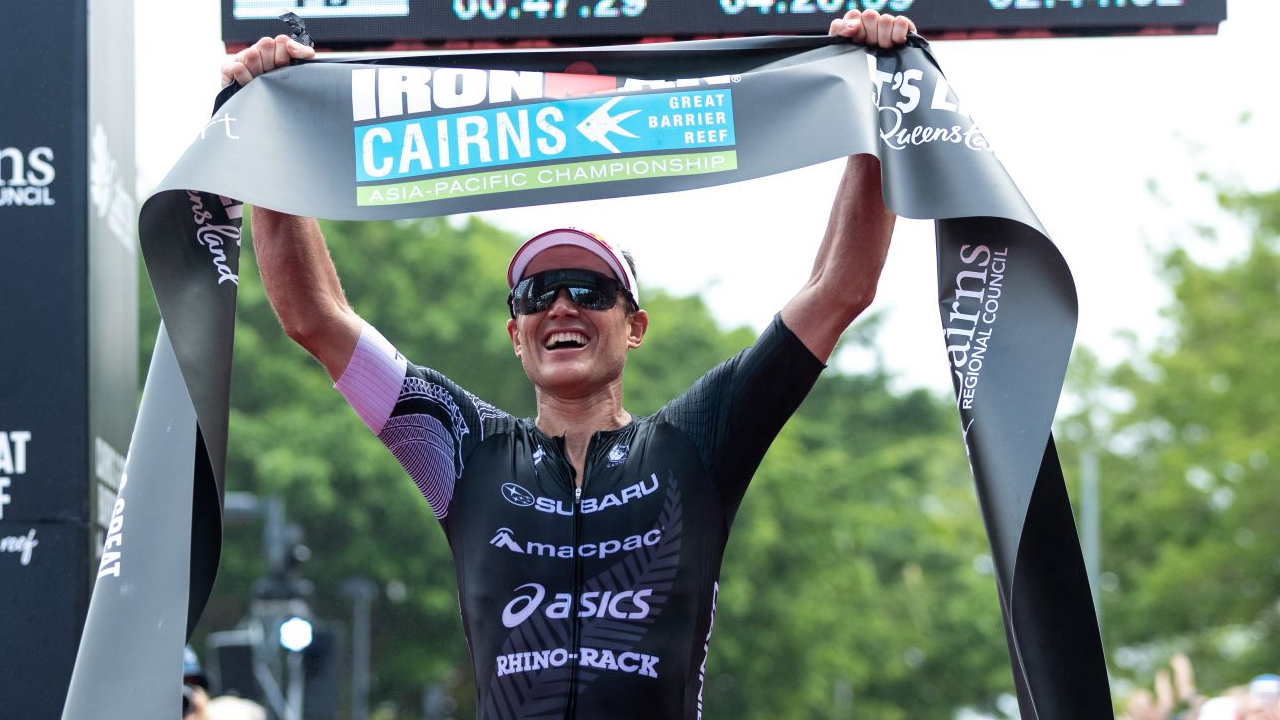 There will be plenty of eyes too on the impact that Team INEOS rider Camron Wurf can have on the race. Now 40, while it was a little bit of struggle initially to tick the qualification box as he was balancing Pro Tour duties with triathlon training, he says he has had a far more focused preparation for this one. He knows the roads well and has raced in Nice many times – and nobody has ever questioned his confidence.
I won't be including him in my podium picks below… but I would be very surprised if he doesn't feature strongly, for an extended period on Sunday. You don't get a fifth place in Hawaii on your C.V. by 'just' being a cyclist.
Trend is your friend?
Who have I not mentioned (yet), that has been showing a good form line ahead of Sunday's race? In that regard, let's start first with Pieter Heemeryck (BEL). He has powered his way up to #7 in the PTO Rankings, which is a great turnaround, from his 2021/22 seasons, where a DNF was almost as common as making it to the finish.
Second in Hamburg, winner in Tallinn and a perhaps career best second at the PTO Tour Asian Open have featured recently. And to think, he was nearly lost to the sport.
I'd also say that the sole British athlete, Joe Skipper, fits into this category. From a poor start to the year on course, the Brit has bounced back to the top of the podium by winning IRONMAN Lake Placid in course record time.
Joe has often produced his best races of the year at the back end of the season, and almost 12 months ago to the day he overcame a 25-minute deficit at IRONMAN Wales to produce arguably the best run of his career after a very tough bike section. He'll need similar in France, but with some different conditions to the Kona humidity, he is particularly motivated, having missed out on starting in St George last year.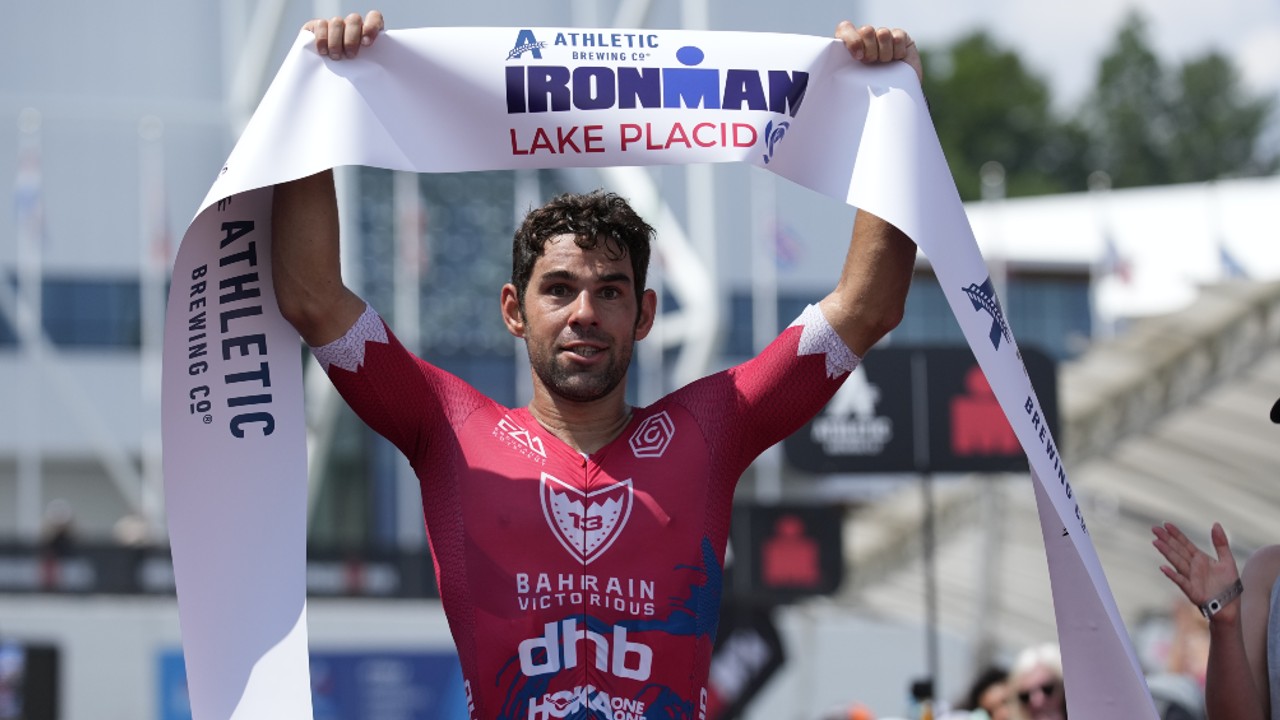 IMWC23 Podium Predictions
"But you've missed athlete XXX, John!"
Yes, I get it, there are plenty of top-tier athletes, with great results, who I could and perhaps should have mentioned above. If nothing else, the recent IRONMAN 70.3 World Championship reminded us that the depth of the sport now means that predictions are tougher than ever, and nobody can truly be overlooked.
With all that said though, ultimately I've got to put my picks out there to be shot down in flames afterwards (it's an occupational hazard…!), and I'm going to top my list with a belief that the 'last dance' will be a golden one for Jan Frodeno.
Jan Frodeno (GER)
Magnus Ditlev (DEN)
Braden Currie (NZL)
Patrick Lange (GER)
Joe Skipper (GBR)
Leon Chevalier (FRA)